You can't have an idea one night and the day after, you will become an owner of a million-dollar business. If you have a great idea in your mind, you need to go to the entire development process to reach where you want to be.
Establishing your own venture in this competitive world is quite challenging. And when it comes to the SaaS based products it is not as easy as you think. Many new aged entrepreneurs are running their startups keeping their unique ideas in mind. But are they all successful?
Maybe some of them. I guess.
The Global Public Cloud Market size is expected to reach $488.5 billion by 2026, rising at a market growth of 16% CAGR during the forecast period.
To start a business, all you need to have the right business strategy and tactics to place your idea on the floor. If you have a great idea in your mind, you need to go to the entire development process to reach where you want to be.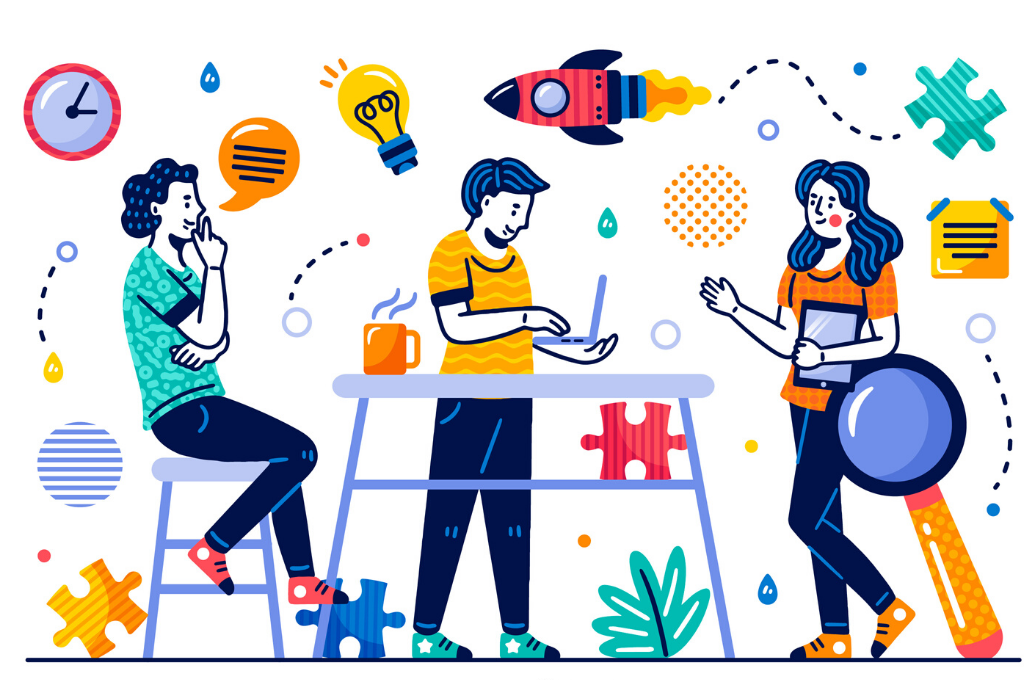 Source: Freepik
But, yes, we are blessed to live in an exciting era of digital innovations and outstanding developments.
There is no wonder that people all over the globe are gladly adopting the newest technologies that improve their daily lives!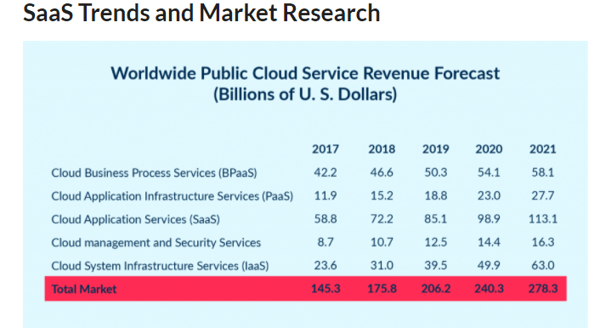 Let's have a look at our list of 10+ amazing and 'feasible' SaaS product ideas to kick-start your business.
Remote Working Product Ideas
Remote working is trending nowadays. Let's dig what all are the product ideas we can develop to help businesses in this spectrum.
Task assigned! Get started with the remote process.
This year, forget about the old workspaces. Now, businesses can shine the remote work environment with the idea of having schedulers, shareable boards, task assignments onboard. This is unbelievably cool. Isn't it?
Pro Tip: Teams can get fun gaming activities, video calling with the one-for-everything remote collaboration tool.
"I am happy working remotely ". Know what your employees say about you.
Businesses can raise their wings up in the sky with the feedback bucket idea. Let your customers speak up loud and fill up the feedback bucket with all your likes and dislikes about the place you work in and the person you work for.
Pro Tip: Businesses can collect feedback from remote employees to analyze things such as employees satisfaction, employees morale etc.
Finding difficulties in communicating with remote employees? Here's the tool.
Wondering rewards, claps, free vouchers, goodies, and appreciation! Drop a message in the HR inbox and get ready for the remote events.
Pro Tip: Improving communication processes with remote employees, organizing events, contests and rewarding them for good performance timely.
Break the monotonous remote working with virtual celebration tool.
Imagining virtual parties? It's time to be a part of it. Birthday notifications, coffee break timers, work anniversaries and a lot more
Pro Tip: Virtual Celebration tool helps remote teams to interact with each other via coffee breaks, morning team, birthday celebrations, work anniversaries and so on.
Areas like IT, security, customer
suppor
t,
and HR provide opportunities for best SaaS ideas in 2020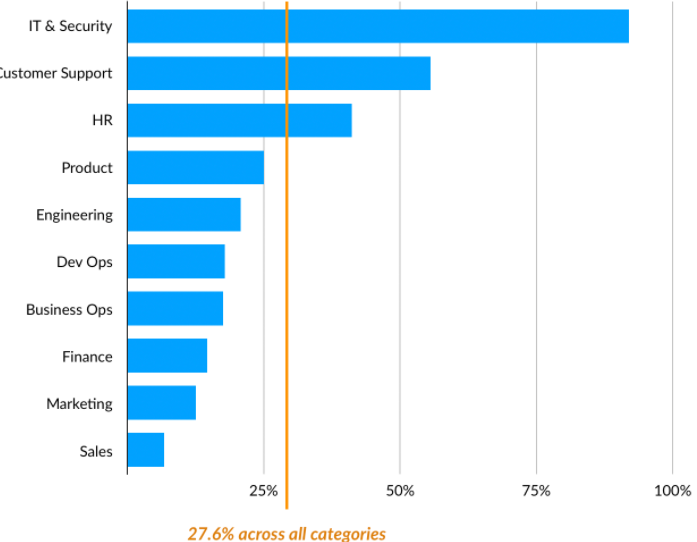 HealthTech Product Ideas
The changing landscape of healthcare is creating a huge demand for advanced health care applications. Let's find out what we can develop to ease the life of patients as well as doctors.
Feeling Sick? Need a Doctor's appointment? Drive To Online Health.
Why waiting in long queues? Get your doctor right next to you with a single click. Digital health is the trend now.
Pro Tip: The software facilitates the patients book appointments online and get the primary treatment by the doctors.
Forgot your morning medicine? Get the medicine alert with Health Inspector.
No more worries for the patients now. Boost your health with daily medicine alerts and appointment notifications.
Pro Tip: The tool monitors the health condition of the patients by continuously keeping a check on their daily routine.
"The doctor's medicine is not that effective". Share your feedback with doctor.
Don't hesitate. It's time to speak up what you feel about your health? Doctor calling!!
Pro Tip: The patients can give their positive or negative feedback related to the treatment they are getting and the doctor's behavior using this tool.
Struggling with the doctors' appointment? No need to worry. Get the tool.
Emergency!! Need help? Don't panic. All you need is the helpline numbers.
Pro Tip: Helpline tool facilitates the patients to get the immediate consultation from the doctors with the helpline numbers available.

Education Product Ideas
Today, the Education industry is emerging with advanced applications or software that will improve seamless communication and better understanding between teachers and students digitally. Here listed some software that will help students to improve their learning.
No need for kids to sit idle anymore. Get online classes right here.
Online lectures, long hours classes, sharing screens, tutorials are the right way for the kids now. It's your time to explore the possibilities of remote tools like Zoom and Slack while learning.
Pro Tip: Online learning classes software helps students to get their regular classes of all subjects via Zoom, Slack etc.
Bored? It's time to have some fun gaming activities.
Break the monotonous silence as it's time to have some fun today. Shout, dance, twirl as it's your day.
Pro Tip: The platform helps students to get engaged into fun gaming activities online with their teachers and friends.
Finding problems in understanding the course? Get the speaking assistant.
Your teacher is absent today? Why to worry? Speaking assistant can help you to understand the course in multiple languages. So, what language do you prefer?
Pro Tip: This tool helps students to learn the academic courses be it basic or advanced too with a speaking assistant when the teacher is not there.
"The student is not good in the subject". Send students feedback right here.
Toppers, class rankers, school toppers, subject toppers and so on…. Ding..Dong...It's the result time.
Pro Tip: Student feedback tool helps parents to get the feedback of their child performance from the respective class and subject teachers. Here, teachers create a one-to-one session with the students' parents for showcasing their performance report.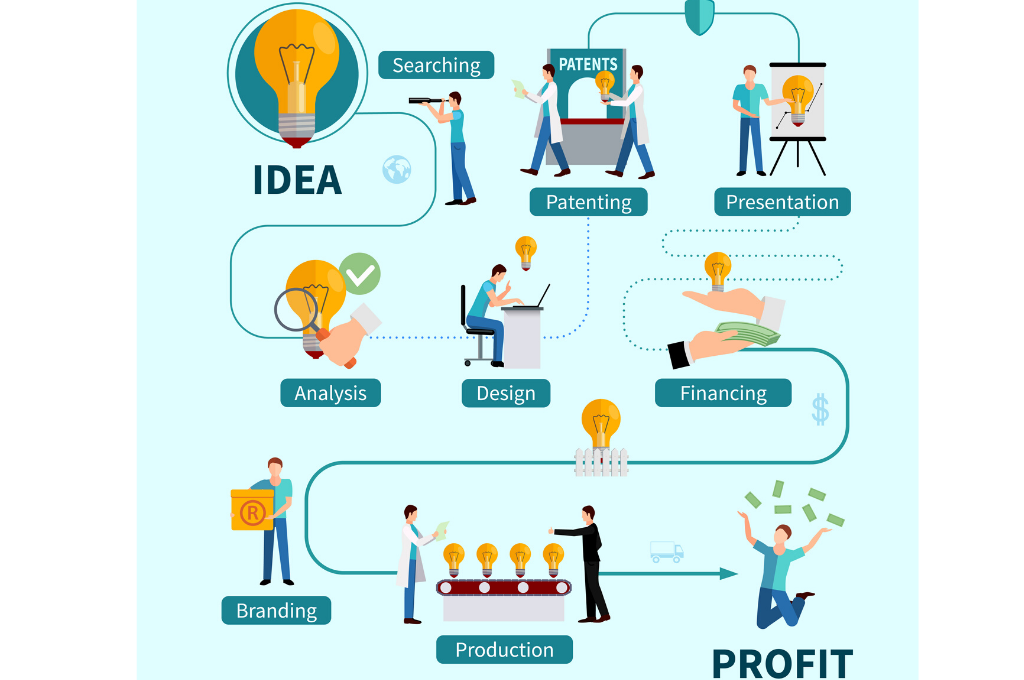 Source: Freepik
Businesses Product Ideas
To stay ahead in this competitive environment, businesses need to have some powerful business tools that help them to ease the work process and to boost revenues.
Looking For a Sales tracking Tool? Stop here.
Forget the traditional sales model. Adapt the new trend with lead generation forms, sales analytics, traffic reports, per day visitors and a lot more. Drive through this roadmap and taste the success.
Pro Tip: The tool facilitates the marketers and the salesperson to track the traffic, leads and conversions turning into customers on a single platform.
Want to know what your customer demands? Check out the feedback here.
Put yourself in customers' shoes. Brainstorm on what are their demands?
Pro Tip: The feedback software can be used for client satisfaction, enhance customer loyalty, and gather feedback on products and services.
Received damaged product! Drop your complaint here.
Part missing, late delivery, wrong product….feeling irritated… Drop the complaint in the complaint box and get one-to-one with the vendor.
Pro Tip: The software helps customers who have queries or complaints related to the product or a service they are using.
Digital marketing Product Ideas
When developing websites, delivering the right content to the customers is the first and foremost priority of any organization. Check some of the best software that will help software development companies to produce productive content.
Having difficulties in organizing content? Here's the tool that serves you best.
Forget the old traditional content tool. Companies can now help you decorate your website with out-of-the-box content, beautiful design templates, classic fonts, creative pop ups etc.
Pro Tip: The content planner tool helps web development companies to produce productive content and publish them on the same platform.
Thinking Website 2.0? Here's the key!
Give your website a new trendy look with eye-catching landing pages, stunning graphics, and painless navigation.
Pro Tip: One-stop tool for managing websites on one platform like managing website content, graphic creation, posting, revamping, building landing pages etc.
Get you sales tracking fast and easier with the tool present
Not able to track your customers? Or get stuck in sales traffic? Here is the way. A great idea for the companies to run smooth and fast.
Pro Tip: The tool keeps track of the sales, leads and the conversions the company is getting yearly or in the particular duration.
Putting it all together
Well, implementing these out-of-the-box ideas in this fast running digital world will definitely results in greater outcomes. Businesses should be more focussed now on understanding user's rapidly changing demands. Delivering the right product or service to the customers should be the prime concern of businesses.
So, what idea do you like to start with?