Having a digital presence is almost a necessary asset to have as a business in this era. To reach more people effectively through digital means, it's important to know what makes a good, successful website, product, app, or other software. There are several components that go into the making of a powerful and functional digital presence, which certainly needs the assistance of experts.
Having said that, working with an experienced developer or web development agency can prove to be one of the most cost-efficient ways to come up with a clean and professional website, web app, mobile app, or other digital product. They have the expertise, experience, and technical skills to build a website within committed time frame.
Founded in 2002, Classic Informatics has witnessed the development landscape change over the years. As an experienced web development company, our team delivers responsive and technologically advanced web products. From healthcare to e-commerce, our expertise allows us to craft professional websites in a wide range of industries.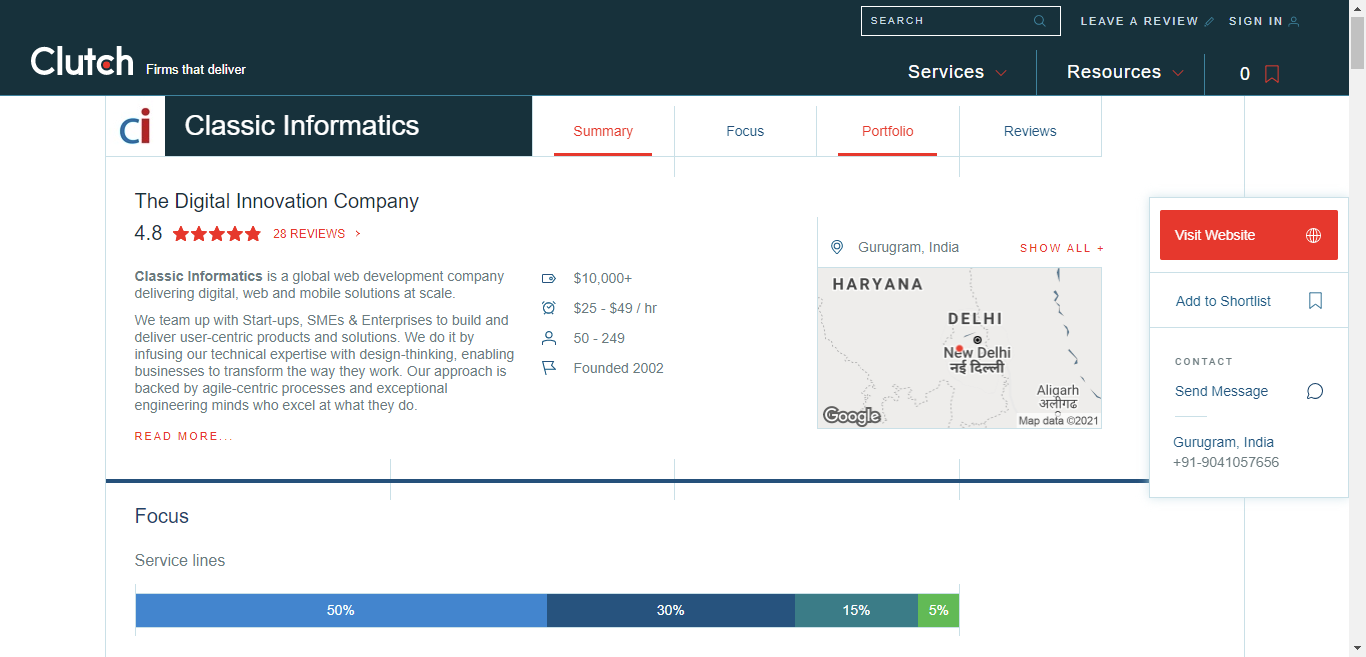 Not long ago, we were named as a top B2B company by Clutch, a B2B market research firm. This year, we've been, yet again, recognized as a web development leader in India.
For context, Clutch is an established B2B reviews platform that helps firms across the globe connect with the solution providers that they need in order to improve effectiveness and increase productivity. Clutch has quickly become the go-to platform for checking out service providers because of its meticulous reviews collection process.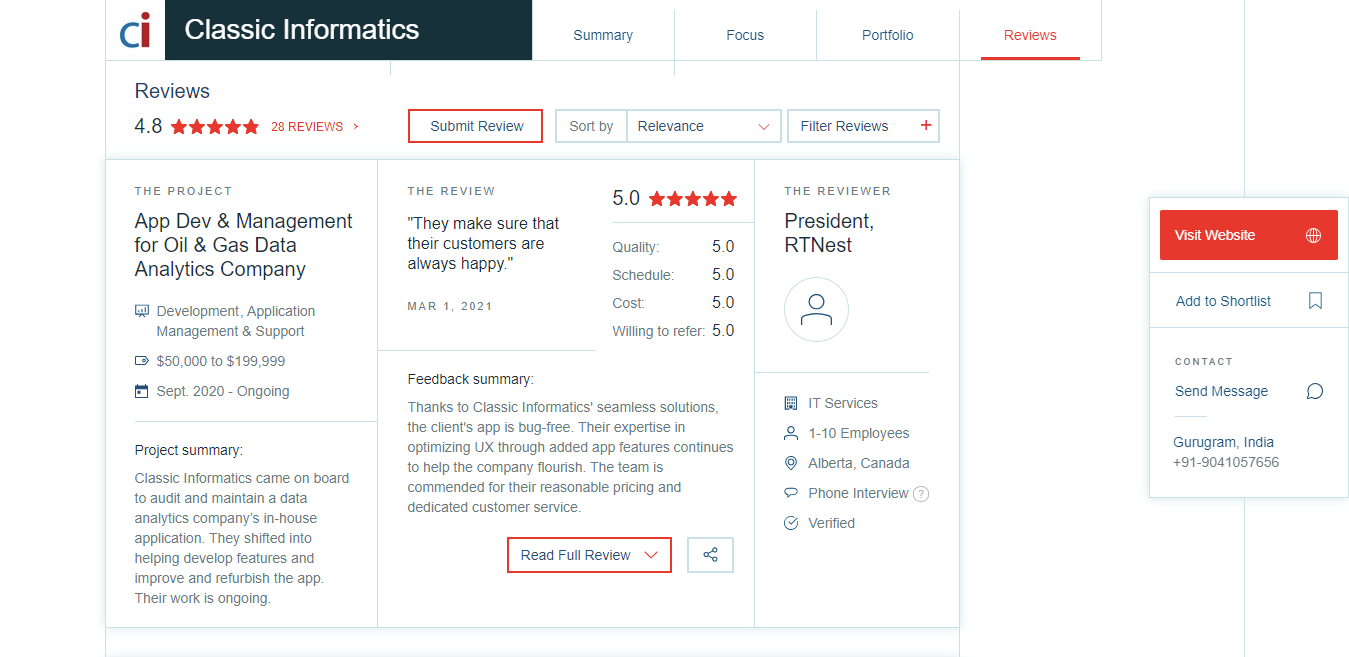 Here are some examples of what our clients have to say about our projects, as seen on Clutch:
"They make sure that their customers are always happy."
— President, RTNest
"Their ability to give solutions and actually be part of the process impressed us the most."
— Managing Director, Typing Company
As always, we're incredibly grateful to our clients who took the time to leave us their honest feedback. The support you've given us over the years is the reason for these awards, and we promise to continue delivering and improving our services.
Interested in working with us? Let's talk about your project. Request a quote today.