Another year has passed by and we are all set to enter another year with the pandemic peeking at us from the corner. The pandemic and its induced lockdown certainly impacted every industry, bringing forth a new way of working.
At Classic Informatics, we have embraced this new way of working with open arms.
We continued our 'Work from Anywhere' policy in 2021. Our employees had the freedom to work from the place of their choice- home, office, mountains, beaches, whichever place they like.
On the work front, we had a rough start but soon saw a great response from our existing clients as well as new ones. We expanded our teams and projects grew and shifted our focus on newer technologies like AI, ML, data science, blockchain, and more.
Here is a recap of the year that 2021 was for Classic Informatics.
2021 Was All Remote
While the year 2020 started normally, with everyone going to the office, 2021 started with everything remote. It began with the hope that things might get back to the pre-pandemic times. However, here we are, still working remotely from our homes, mountains, beaches, and any other place that offers decent Wi-Fi.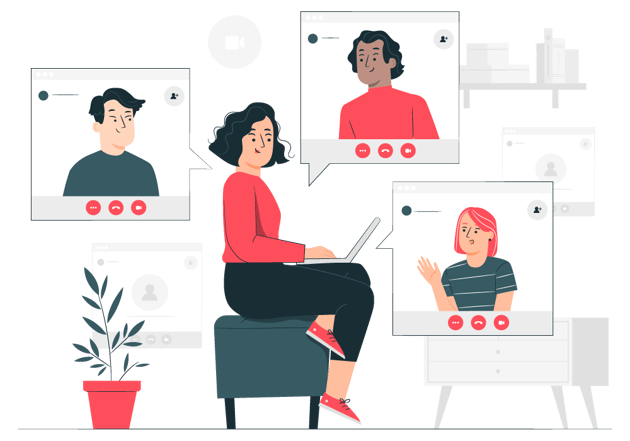 #1. We Continued With Work From Anywhere
The policy started in 2020 and continued throughout 2021. We loved working from anywhere and enjoying the several perks that it offered. This policy enabled us to stay closer to our loved ones and spend more time together while not letting our productivity be hampered. We continued with the work from anywhere policy and advanced it with hybrid working. Classicites were free to choose from where they wanted to work, and with our new office location, many started pouring every once in a while to break free from the work-from-home routine.
#2. We Shifted To A New Location
For those who wished to work from the office, we had a new office all ready to welcome them. We relocated our office in Gurugram to a new working space. It furthered our aim of making Classic an open workspace for greater collaboration.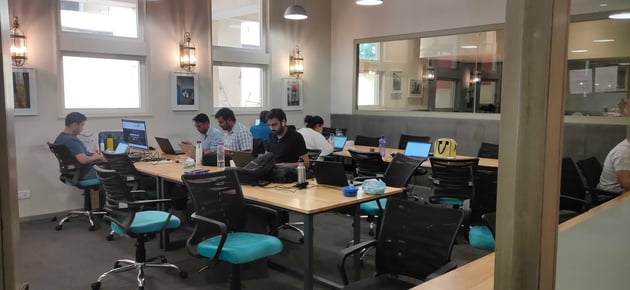 #3. We Became Hyrbid Workers
With the new office space, many of our team members started dropping by the office to enjoy a break from the routine. Be it a project's demand or just a wish to have a face to face discussions, we always felt better talking over a cup of coffee. So, we decided to pour in. This hybrid situation enabled us to enjoy working from home and visiting the office as and when needed. The office space enabled our team members to come and meet physically and get things done faster. It seemed like a great opportunity to get together and work like pre-covid times.
#4. We Celebrated Each Festival Virtually
Whether working in the office or remote, we love to celebrate each occasion with full vigor. We celebrated all the major festivals virtually and ended the year with a physical meet for the New Year bash.
Women's Day

The start of the year was with a bang. We had an exciting Women's Day celebration at Classic Informatics. Here, we awarded the awesome women at our office. Be it for the healthy eater, the one who has answers to everything (walking Encyclopedia), the brainstorming whiz, the most awesome person, or simply the one who is always dressed to kill, we decided to do something for their awesomeness on this day.




Holi

Holi is the festival of colors and we decided to have a fun-filled virtual meet-up for the festival. It was filled with performances by our team members, chit-chat session, and fun-filed games.

Independence Day 2021 (Full week Olympics)

This year, Classic Informatics enjoyed a full week celebration for Independence Day. The week was filled with festivity as everyone joined in to play fun contests and games with other team members. Everyone was in a patriotic spirit and enjoyed the celebration. The HR teams hosted the virtual meetings with different teams and distributed gift vouchers to those who knew most about our country, national games, sports, and more.

Diwali 2021

This year, Diwali celebrations were filled with magic and fun. There were several performances and a special guest appearance by the famous magician Rahul Kharbanda, a Guinness Book of World Records holder digital Illusionist. He performed a number of magic tricks to fill our festivities with magic.

Next came the turn of performances. We had several of our team members showing off their talent in the virtual meeting. Some sang some really melodious songs while others gave a stunning dance performance. The stars of the entire show were the kids that performed for everyone. These kids were candy to the eye and showed how talented everyone is today.

After all these performances, came the turn of Classicites to win some goodies by answering in a fun-filled quiz. Those who guessed the names of Diwali crackers from simple pictorials first were awarded gift vouchers.

And the best was yet to come.

Diwali Tambola!

Tambola is a staple Diwali game at Classic Informatics. We love it when our team members get a surprise Diwali gift. And this time it was even more interesting as the prices were beyond everyone's expectations. There were Airpods, wallets, Bluetooth speakers, and other things for the winners.




And we were not over with spreading joy and happiness. There was a session where everyone got a chance to try their luck at the end of the celebration. There were three gifts to be distributed among the lucky draw winners from the entire team. The second runner-up received a gift voucher worth INR 5100, the first runner-up was gifted a voucher worth INR 11000.

And the biggest prize was yet to be announced. The lucky draw winner received a bumper prize, which was an iPhone!

The Diwali celebration ended with everyone finding joy and happiness and enjoying a good time with their teammates.

Welcoming New Year 2022

New Year has always been about a fun-filled party for everyone. Last year, that wasn't possible because of the pandemic and the lockdown. However, this year, we decided to have a quick get-together with our teams physically at both locations - Gurgaon and Chandigarh. We hosted a New Year bash before the year-end. It was filled with endless dancing, fun games, finger-licking food, and grooving music.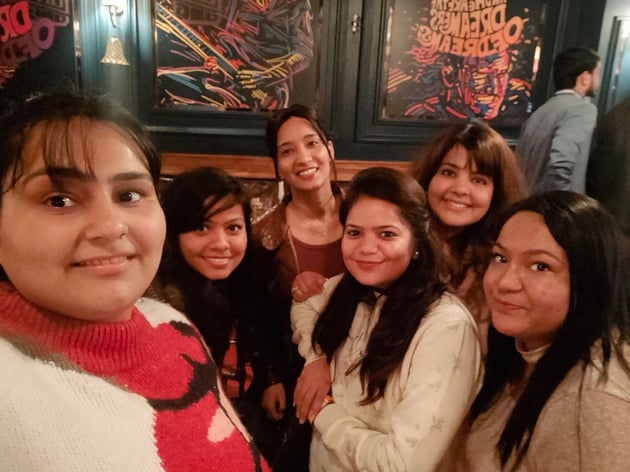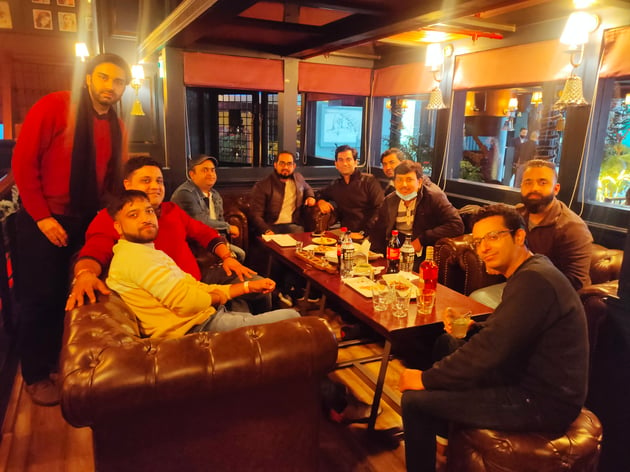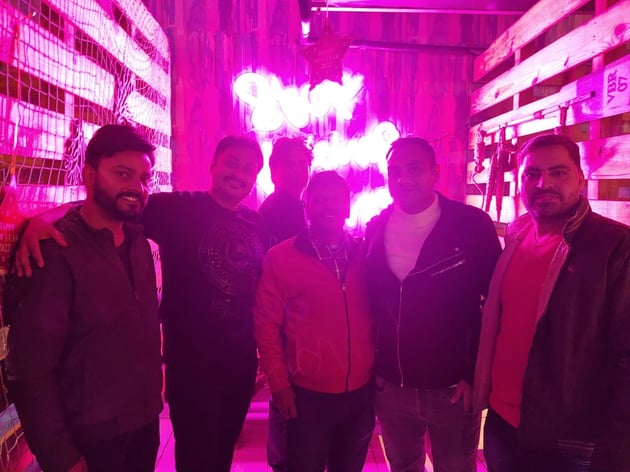 Indeed a good end to the long year that 2021 was.
#5. We Setup PMO
Working remotely had its own challenges. And that's how we came with the PMO setup. It enabled us to standardize the portfolio and project-governance processes. Further, it facilitated sharing of resources, methodologies, tools, and techniques. Documentation also became quite easy with this one step that we took in the direction of making things more streamlined.
#6. We Advanced In Agile Working
Agile has been our way of working for the past few years. We loved how easy it made everything for us, especially when the lockdown was announced in 2020 and everyone had to embrace remote working. That's when we decided that being agile and advancing in it can help us to embrace the future of work. We acquired new remote working tools that helped us with collaboration and communication. Our projects were already sprint-based and we incorporated the same in our internal processes as well.
#7. We Organized Super Fun Contests
Keeping the employees engaged and appreciating their contributions is a policy that we abide by. To further the spirit of engagement among our people, we hosted fun contests and kept their competitive side alive. We hosted two amazing competitions:
Nature Photography Competition: This contest brought the great photographers from our team forward. We asked everyone to share their best photographs from their gardens and the submissions definitely stunned us. The greenery around us was captured beautifully by the people and they managed to really showcase their hidden talents through pictures.

Rangoli Competition: A contest that showed how creative we are at Classic Informatics. Many shared their beautiful rangolis made for Diwali and they were definitely worth capturing.
Classic Informatics Turned 19
Classic Informatics celebrated yet another year of serving its clients through its digital services. We continued to offer par excellence IT services including digital products, outsourcing software development, and several new solutions.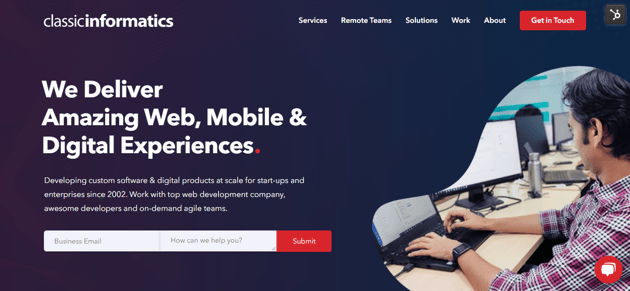 We Expedited Digitalization
2020 was a year of digital transformation and 2021 expedited the whole process. We know in order to enable clients with their digital transformation initiatives, we had to be digitally transformed first. And a great way to get that done was to adopt new technologies that helped businesses expedite digital transformation. Be it AI, ML, IoT, blockchain, serverless, data science, chatbot, RPA, or other next-gen technologies, we gained expertise in it. We also started delivering new solutions like low-code development, no-code development, digital insights, and more.
In addition to that, we adopted new tools to make our internal processes more digitized. These included Notion for easy document sharing and Monday for project operations management. Both these tools helped us streamline our processes and project a bit more and fast-track their delivery with transparency.
Classic Informatics Started Offering New Solutions
This year, we started offering new solutions to enable organizations to take on the digital transformation journey. We identified the gaps in the technology landscape and provided the required solutions. These were more about fast-tracking the adoption of new technologies, upgrading the existing systems, and becoming more with the processes.
At Classic Informatics, we decided to revise our offerings to cater to the growing requirements of organizations to fast-track their digital transformation efforts. Here are the new solutions that we started offering this year.
#1. Low-code
For enterprises and businesses that are looking to speed up their application development or application modernization initiatives, low-code development is a sure-shot way to achieve that. We enable organizations to build & launch apps 10x faster without having to set up complete development teams. We offer our expertise in strategy & architecture, low-code platforms selection, low-code implementation & management, POC development, and more.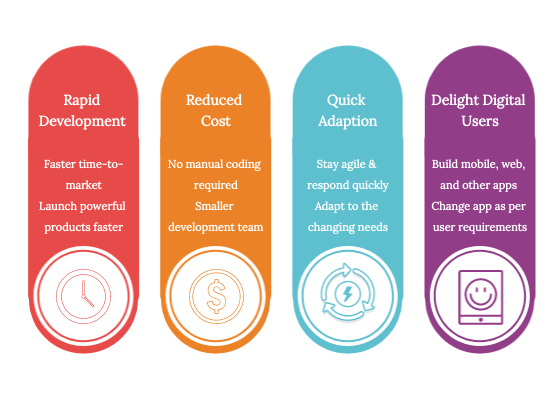 #2. No-code
Organizations struggle with employing programmers and developers for their internal application development. This is where no-code development comes in. We help organizations build their internal as well as customer-facing applications with zero coding requires. Our expertise is to help them with selecting the right no-code platform, managing the application, and more on no-code platforms.
#3. Digital Insights
Gaining insights into the processes is crucial for businesses to offer a more intuitive and engaging customer experience. This is where we decided to shine. We started by offering complete digital insights solutions. With our digital insights solutions, businesses can visualize and process data in real-time to expedite business value creation.
#4. RPA
Streamlining workflows and automating processes became one of the biggest requirements for businesses to achieve digital transformation. Considering the requirement of people, we started offering RPA development services. We built automation software and bots to help them standardize their processes.
#5. Process Automation
Increasing efficiency, speeding up the delivery, and lowering overall costs were some of the main objectives of businesses in 2021. We helped businesses automate the repetitive and redundant steps in the process to make it more streamlined and fast with our process automation services. With our solutions and services, businesses achieved operational efficiency by identifying and eliminating bottlenecks, enhancing governance, and much more.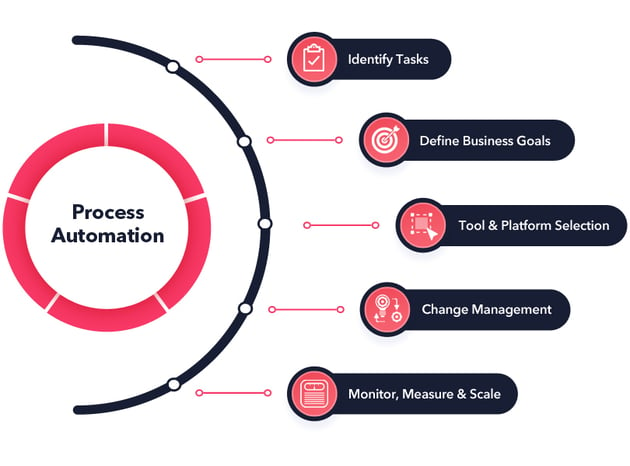 #6. MarTech
The next new-age solution that we started offering was the MarTech solution. The fusion of marketing and technology has become undeniable for businesses looking to strengthen their brand image. With our MarTech solutions, we help businesses tackle the complexities of demand generation, lead generation, and streamlining various marketing campaigns with the right set of MarTech tools. From MarTech strategy & consultation to platform selection and MarTech management, we do it all.
#7. Digital Next Technologies
We started with offering cutting-edge services in 2020 but 2021 was the year where we initiated new digital next technology solutions. We started plugging gaps for organizations with our new-tech engineers for Artificial Intelligence, Machine Learning, blockchain, data science, Internet of Things, chatbot, and much more.
Classic Informatics Received Accolades
Classic Informatics has been receiving accolades for its services in the digital ecosystem. This year, we were awarded by Clutch as a Leading Web Development Company for 2021. We were among the Top 20 in Web Development Companies by Clutch. Apart from that, we were also counted among the top 1000 web development companies globally by Clutch for the year 2021.
Classic Informatics Onboarded New Clients
While 2020 was a year with several ups and downs, 2021 proved to be a promising year for us at Classic Informatics. We were not just able to get many new clients on board with us, our customer retention rate was also 80%. We offered unmatched services and were able to retain a large majority of our customers.
Classic Informatics Took On End-to-end Product Development
We have been enabling businesses to build digital products from the very start. Be it website, mobile applications, software, cloud-native apps, enterprise applications, or any other digital product, we have been delivering the. In 2021, we took on a new direction to product development. This is where we joined hands with businesses from the very start and enabled them through every stage of their product development.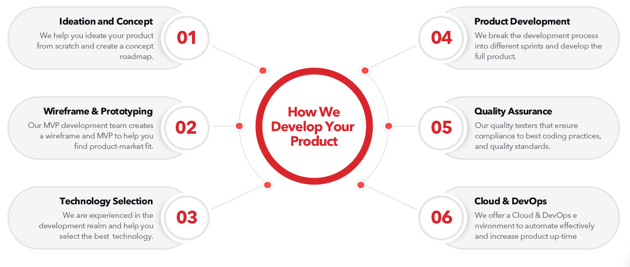 Right from product ideation to development, launch to management, and further scaling, we started doing it all. We took care of all aspects of product development to ensure a smooth and end-to-end development process for our clients.
Classic Informatics Did Its Bit To Help People
Classic Informatics has always held up its commitment to serve those in need at all times. As times were gloomy and dark, Classic Informatics went out and helped people in need and those putting themselves at risk during the pandemic (frontline workers). We continued donating Rs. 3 lakhs every month to NGOs, foundations, and other organizations to help the front-line workers, children's education, and more.
Classic Informatics Continued Growing
We believe in continuous growth. 2021 was a year when we added many new team members to our Classic family. This year we witnessed a 30% increase in our team size and offered all-around support to our clients. In the second quarter of 2021 itself, we had onboarded 28 new employees onto our teams. And this growth continued throughout the year. Be it hiring new technology experts like data scientists, BI experts, and more or onboarding new tech leaders to our teams, we made sure that we had the required workforce to meet our client requirements.
It's A Wrap!
And that was it for 2021. The year was indeed a unique one for us all. It came with new hopes, expectations, downfalls, and whatnot. The best part, the year taught us to be resilient to change. We realized and learned how to cope with the changing situations and emerge stronger out of it all.
In 2022, we plan to work on delivering overall product engineering solutions to businesses and help them become more digitalized in the era of digital transformation.
Here's to hoping for a more successful year in 2022.