While everyone in the industry was still getting used to the Work From Home concept, Classic Informatics had already rolled out its Work From Anywhere policy.
---
As the world is battling one of the most dreadful fights in the entire modern history, our main job is to flatten the curve by staying indoors and staying safe.
This situation necessitated the sudden need of working remotely and made us quickly shift into the "new normal". At Classic Informatics, we started taking the necessary steps to do our bit and follow social distancing guidelines rolled out by the government. The very first step that we took was to shift our offices to home and got into our pjs to start our work from home routine. What started as a few-days' initiative soon turned into weeks and then into months.
We had adapted to the alternate workplace but there was an uncertainty looming over when things might get back to normal. While there was a ray of light at the end of the tunnel, the end of the tunnel seemed too far. So, sitting at a fascinating junction in the history of work, we took a leap and decided that we're ready to embrace the change. We evolved from a fixed working style to a highly flexible workplace.
That's how our 'Work From Anywhere' policy was born.
Why Work From Anywhere?
While most of the organizations were still extending their Work From Home policy as per government's regulations, Classic Informatics had already adopted a 'Work From Anywhere' policy for the entire financial year.
The introduction of this policy made us become a true location-agnostic organization. Our employees can now work from anywhere they like. It could be their home, our office, hometown, a vacation spot, or anywhere they liked; provided they had a good internet connectivity.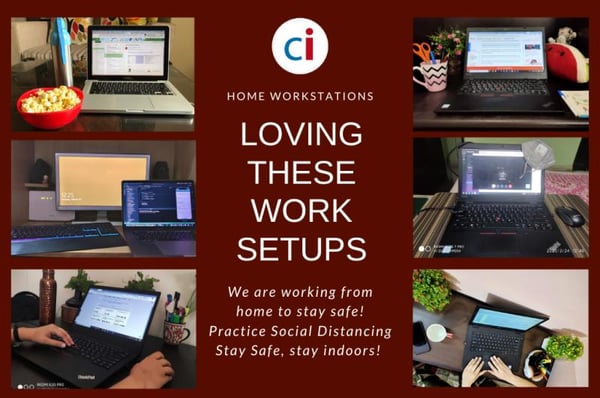 There were quite a few reasons why we chose the Work from Anywhere policy instead of the existing Work From Home policy to enable remote working as the majority of the other organizations.
1. Long-term Solution
We were constantly monitoring the situation in Gurgaon, Delhi, and Chandigarh and couldn't see any improvement. The number of cases was on the rise and we couldn't see any respite in the near future. We knew we had to devise a long-term solution. Moreover, the traditional concepts of working were already being deconstructed by digital technologies and we could see the future of work in our present.
2. Embracing Future Of Work
The future of work is here and we are here to embrace it. Even tech giants like Microsoft believe that they've achieved two years' worth of digital transformation in just two months. So, we are also moving towards adopting a more dynamic way of working As we had adopted the agile way of working some time back, we're sure that adapting to this new future of work wouldn't come as an issue.
As discussed, remote working is the future of work and we have readily embraced it with added flexibility with our work from anywhere policy. Coronavirus triggered the situation but we had been gearing up for this future of work for some time now. Adopting an agile working culture being the first step.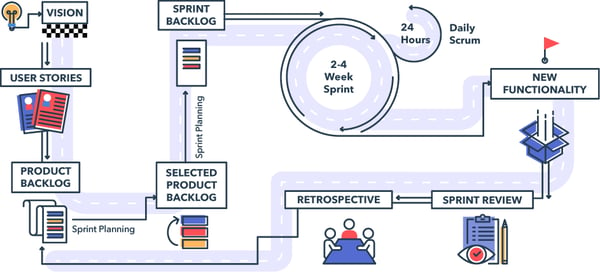 We didn't want to provide a temporary solution, rather gear up for the future. If we see the throughputs similar to the ones we experienced in office, we might consider extending this Work From Anywhere policy for a longer time as well like TCS or other tech companies.
3. Breaking The Monotony
Locked inside homes to ensure social distancing, many of us started feeling the monotony creeping in. We decided to ensure our teams had one safe place to go in case they felt like going out of their home. Those who were comfortable with remote working from their homes could also break the monotony by coming to the office.
4. Increasing The Work Flexibility
While working from home ensured safety, we couldn't have kept things that way for a long time. Many people didn't have the required working space or didn't feel as comfortable while working from home. We wanted them to have the option to work from the office if they liked without making anything mandatory. Work from Anywhere added more flexibility in that manner. Those who wanted to work from home could continue in that manner, those who wanted to come to the office could do that.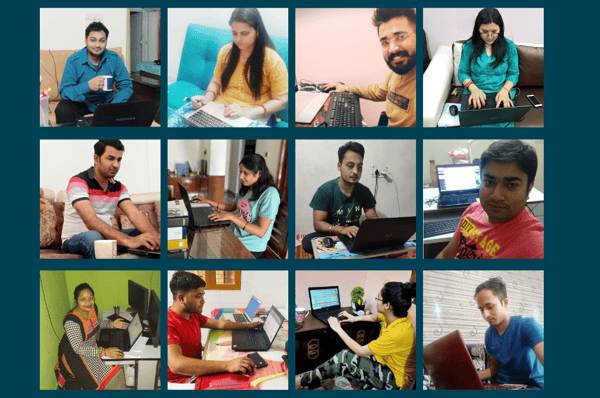 5. Ensuring Availability When Project Demands
Another reason why we opted to have a balance instead of going completely East or West was because of the project demands. Many of our projects required the team to come to the office and work together. Thus, we couldn't have resorted solely to work from home.
6. Offering Location-Agnostic Solution
As the number of cases in Gurgaon and Delhi kept increasing by the day, many of our employees moved back to their hometowns where the cases were significantly less. Traveling back to the city was not very safe for them in the current scenario. As work from anywhere means you can actually relocate and just update the team about the current address, this policy worked in favor in this case as well.
The best part about Work From Anywhere is that it gives our teammates to even shift to temporary workspaces of their preference. They can relocate to any geographic location as per their personal needs or even if they need a change of space.
7. Ensuring Productivity
We had been constantly monitoring the productivity of our employees through WebWork Tracker. The productivity levels were not hampered by this home transition. By allowing them the flexibility to work from a place of their choice, our employees would feel more productive and self-motivated to perform.
8. Leveraging Technology & Ecosystems
Digital technologies and ecosystems are becoming more robust and allowing people to work remotely. The industry boundaries are being redefined and we can now leverage the technologies and their created ecosystems to provide value to our client, irrespective of the physical location.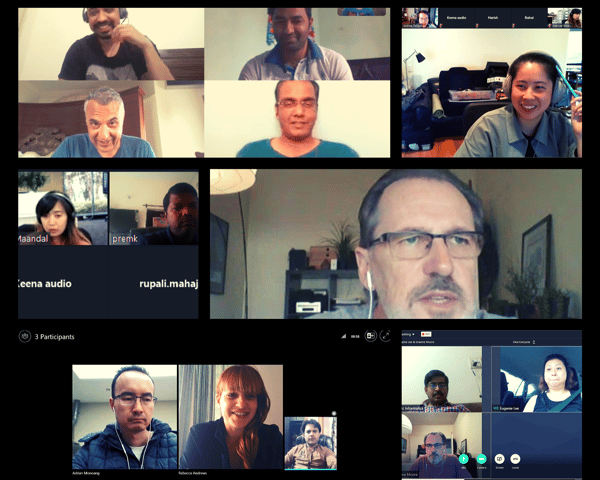 In addition to all that, we also ran a survey on our entire team to get their opinion about Work From Home and know how their experience is. This was when they had already been working from home for over two months. The insights from this survey helped us a lot in coming to this decision as well.
96.29% of the respondents said that they were very comfortable working from home and didn't find it challenging.

52.59% of the respondents said that they missed the team environment.

41.48% of respondents said that their biggest challenge on a personal level was boredom.
Analyzing these numbers, we knew that Classicites loved working from home but they also missed the team environment and felt bored at home. That's why we had to find a middle ground between 'working in office' and 'working from home'. Hence, Work from Anywhere cam to the rescue.
Making 'Work From Anywhere' Work For Us
While introducing the Work From Anywhere policy, our main aim was to allow each of our teammates to have the flexibility to choose their preferred space for work. However, rolling out this policy didn't come out as easy. We had to take care of a number of things to fulfill our promise of excellence to all our stakeholders.
So, here are some steps taken by the management team to ensure smooth collaboration while we are working from our preferred safe environment.
1. Upgrading The Remote Working Tools
In the survey that we did in May, 25.93% respondents said that they faced challenges while communicating with team members. So, we upgraded our communication channel- Slack. This helped in having one-stop-solution for all our communication needs from texting, calling, video calling, screen-sharing, and group calling. Moreover, all team chat was available now at one place if anyone wanted to dig in.
2. Bringing Everyone On Basecamp
The next step was to bring everyone together and take all our projects on Basecamp, an amazing project management tool. Whether collaborating internally or with clients, Basecamp allowed better communication with fewer meetings. Everything is organized and streamlined here.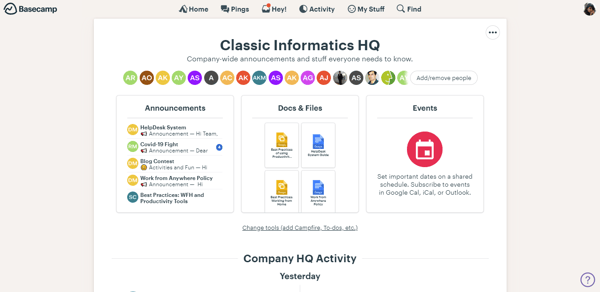 3. Enabling Seamless Collaboration
While Basecamp was one step to achieve seamless collaboration, there were many other remote working tools that we set into place to ensure there were no hiccups during collaboration. We ensured everything was on Google Drive so that everyone could access the documents. We also ensure our teams used Atlassian Jira, Hubspot, Zoom, Zoho People, and other remote tools to be in one place despite being in different cities.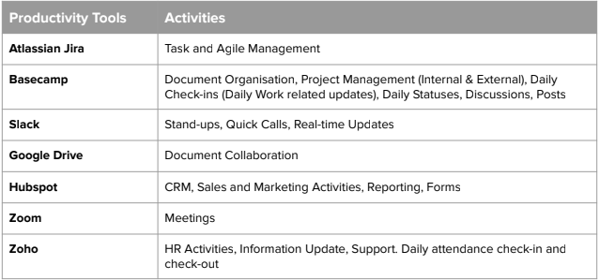 4. Tackling Software/Hardware Challenges
Our teams in Gurgaon already had their systems with them and for the Chandigarh office, we issued their systems to them for home office transition. We even ordered web cameras for everyone whose systems did not have a good quality camera.
5. Automating Query Resolution
We've rolled out a new guideline for query resolution. Our Helpdesk system is available on Zoho now from where anyone can raise a query regarding any issue they are facing. Employees can post questions in the appropriate categories and the assigned experts would automatically reply to them. This would help the resolution of all the queries in a more systematic and quick manner.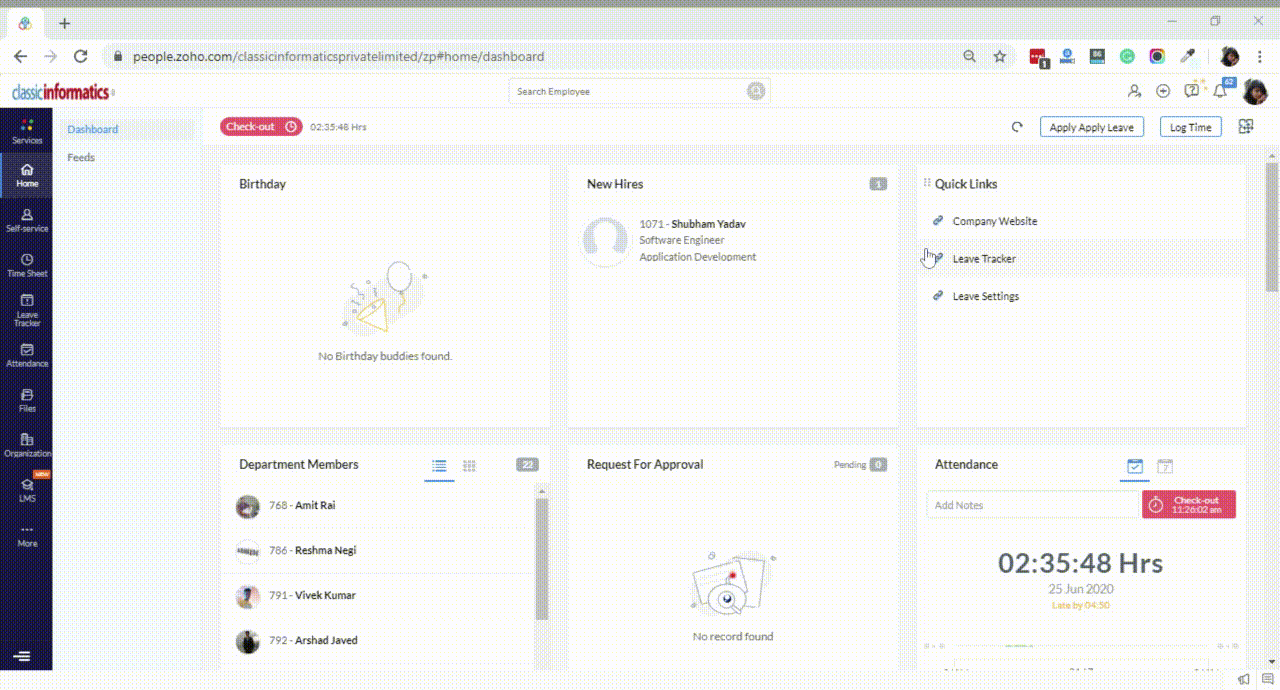 6. Training Employees On Best Practices
We knew just setting up remote working tools was not enough. We had to train everyone on the best ways to use the tools to ensure our productivity levels are always on the peak. We have started taking individual training sessions and answering any queries anyone has regarding the tools.
7. Hosting Virtual Meet-ups
The next thing that we wanted to do is to ensure that we were available culturally for everyone. Many employees love the distinct company culture like employee engagement programs, chit-chats, meet-ups, etc. Ensuring our company culture remains intact was a challenge we faced initially but then we came up with an amazing solution.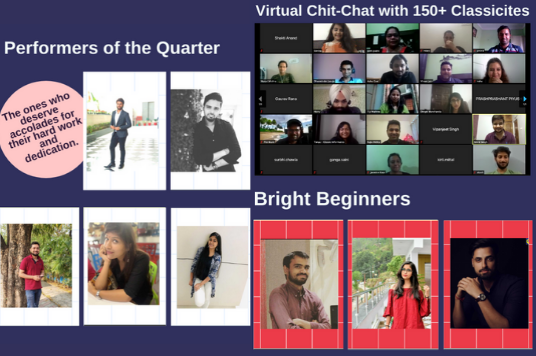 We had our first virtual chit-chat on 1st June where team members from all the locations joined in. This was the very first time that all the teams were together. It was a fun-filled session with everyone's involvement.
8. Running Contests To Beat Monotony
Boredom was one of the biggest personal challenges that people faced while working from home. This is when we came up with the idea of hosting contests to keep the competitive spirit alive.
9. Shifting Office Space For Better Infrastructure
Another challenge we faced was our office setting as our previous office didn't allow us the flexibility of work. We had shifted our Gurgaon office to Grand Mall in Sikanderpur. This allowed us to better facilitate work from anywhere as we could get seating requirements for up to 200 people. Even the infrastructure is more advanced to enable safety measures and social distancing while working.
Wrapping Up
The Work From Anywhere policy has been set in action from June and we have already started seeing its positive effect on people. Not only can we see the comfort and productivity levels of the employees increasing but we also hope to gain our employees' trust and loyalty by working for their safety.
After all, as an organization, our main aim is to maintain business continuity while ensuring the safety of our employees. With the Work From Anywhere policy in place, we have taken a step forward to keep our team self-motivated, productive, competitive, and agile.
We now the future of work is here and we are embracing it with open arms to continue delivering excellence to all our stakeholders.