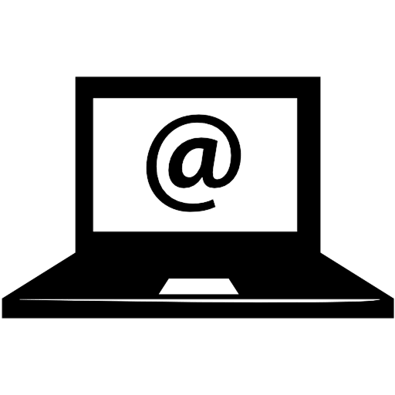 What's the best thing about Digital Marketing? That it makes it possible to personalize your marketing efforts to your specific customers. This is not possible with traditional marketing tools. Be it Social Media or any other digital marketing tool, you can personalize your message to reach out to even one single customer of yours'. You can converse with your existing customers or prospective customers on a one-on-one basis. This becomes all the more easy when reaching out to your customers through email marketing CRM. Email Marketing gives you the freedom to change your message according to the individual customer's needs, attributes and behavior observed online.
Yes, your customers are more than just email addresses. Never have we ever seen a sales person use the same sales pitch to approach two different prospects. The same applies to email marketing as well. This is where dynamic content comes into the picture. In fact is it one of the most important elements that make an email marketing campaign successful.
Dynamic content refers to the inclusion / exclusion or / and substitution of elements within an email that may vary from recipient to recipient on the basis of information available to you about them. This kind of strategy puts the data collected about your customers to good use. You can make your email marketing strategy more personalized and targeted. Such emails see a high success rate of engaging the recipient with your brands which may ultimately lead to conversion. But you cannot just write a personal email just like you write one to a friend. Your email has to be intelligent and deliver the message while suiting the recipient's need all at the same time.
So, you have to be careful while deciding where to use dynamic content in your email marketing strategy. Here are a few ways in which you can get dynamic with your emails:
1. Title: Who are you dealing with - a top management executive or an executive working on an entry level? It makes a great deal of difference. Both will have a completely different approach towards your product / service.
2. Interest: You can tailor your email to address the interests expressed by your recipients.
3. Life Cycle: Is this your first email to the customer or tenth? The level of familiarity changes with the number of emails send to your customers. The call to action used in the initial emails usually includes clicking on a link to an article. At a later stage you may offer consultation services or products for selling purposes.
4. Location: You can tailor your email to match a region's dialect, seasonal changes, humor or address to its local events. You can use email marketing software to automate sending location-based emails. This creates a sense of familiarity amongst the recipients and they start to connect more with your brand.
Whatever approach you may use in your email marketing strategy, just make sure that each piece of content that you write should be proofread properly. This could be a challenge when you are short on resources.
But there is no substitute for high quality well-proofread content. On the other hand, if undertaken thoughtfully, using dynamic content into your email marketing strategy can actually reduce your workload. How? You can reuse much of the content from one email written keeping in mind one approach for some other campaign that has been designed on some other approach as its basis.