Welcome to the era of limitless e-commerce marketing opportunities! Businesses have to adjust and adopt creative solutions to be competitive in the constantly changing digital market as technology advances at an unparalleled rate.
The cloud shines out as a game-changer within the groundbreaking technologies that have transformed the way we run business online. Adopting cloud-based services for log monitoring provides businesses with an effective option that can completely transform their e-commerce marketing strategies.
In this blog, we go over the massive possibilities of cloud innovation and look into the potential future of e-commerce marketing.
For innovative companies looking to spur development and seize new possibilities, the cloud has proven as a vital tool for everything from improving customer experiences to maximizing operational efficiency.
The Current State of E-commerce Marketing
E-commerce marketing is currently highlighted by a focus on the consumer experience, quick expansion, and rising competition. The COVID-19 epidemic has contributed significantly to the tremendous rise of e-commerce.
Online sales have increased as more people use this method of shopping. Due to this trend, businesses now have several chances to increase their online visibility and clientele.
Overview of Cloud Innovation
The term cloud innovation describes the development and use of fresh ideas and innovative approaches. Cloud innovation services enhance the benefit of cloud computing to add value, boost productivity, and promote the growth of the economy.
The term cloud innovation refers to a broad range of initiatives and strategies used to maximize the potential of cloud computing to address complicated issues, offer fresh services, and transform whole markets.
Definition and Explanation of Cloud Computing
Various services are delivered through the internet as part of the cloud computing concept. Cloud computing allows access to IT assets, such as memory, CPU power, and software, through remote servers located on the internet instead of running software or keeping information saved locally.
Layers of Cloud Computing
The base layer of cloud computing is Infrastructure as a Service. It offers virtualized computer resources, including storage, networking, and virtual machines (VMs).
Operating systems, programs, and data installed on such virtualized assets can all be controlled and managed by users.
Platform as a Service offers a platform for creating, testing, and delivering applications and builds on the infrastructure layer. It provides a whole development environment, including tools, libraries, and programming languages.
SaaS, or software as a service, is the top tier of cloud computing, where fully performing projects are supplied online.
Read Also:
Migrating to Cloud? Here's What You Need To Know
Cloud Hosting Made Simpler – Amazon Web Services Vs. Microsoft Azure
Benefits of Cloud Computing for Businesses
The e-commerce sector has long grappled with challenges surrounding the delivery of goods. While the Internet has revolutionized the ability for customers to make purchases from anywhere, it has also introduced complexities such as high shipping expenses and longer order fulfillment durations. However, by utilizing cloud computing platforms to host e-commerce websites, businesses can offload much of the server processing work. These third-party systems can retain full control over the look and feel of their online stores while the reliable airmail shipping can be streamlined through these platforms too. Let's look at some key advantages that cloud computing is offering to e-commerce businesses.
#1. Better Efficiency And Reduced Cost
If concerns about the price associated with transitioning to cloud computing are on your mind, rest assured that you're not alone. Many businesses face the challenge of weighing the costs and benefits of adopting cloud technology, but it's important to look beyond the initial price and consider the return on investment (ROI).
Cloud infrastructure eliminates the need for significant expenditures on equipment purchase and maintenance, resulting in a substantial reduction in capital expenses. Furthermore, you can rely on the expertise of your cloud provider's staff, reducing the requirement for large in-house IT teams to handle data center operations.
Another cost-saving aspect of cloud migration is the minimal downtime, eliminating the need to allocate resources for resolving downtime-related issues.
With cloud infrastructure, you only pay for the features and storage space you need, thanks to the pay-as-you-go model. This ensures that you have precisely the necessary storage capacity without incurring charges for unused space.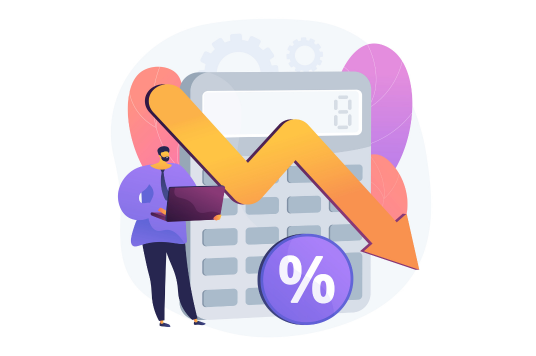 #2. Improved Security
Although many businesses earlier had raised doubt over the security of cloud computing, they weren't willing to take the risk of adopting it. However, with the evolution of cloud computing and an enhanced understanding of its functioning, businesses now have a better understanding of cloud computing being more secure and stable. As the lifeblood of the business, as well as having to adhere to strict security standards, cloud service providers invest heavily in security and providing a resilient, secure data center infrastructure.
#3. Scalability
With cloud computing in place, it is easy to scale up the business on demand as you can quickly add users as needed, without having to buy or provision new hardware. As discussed earlier, you pay what you use; therefore, it helps businesses with financial planning. This leads to improved economies of scale for any business.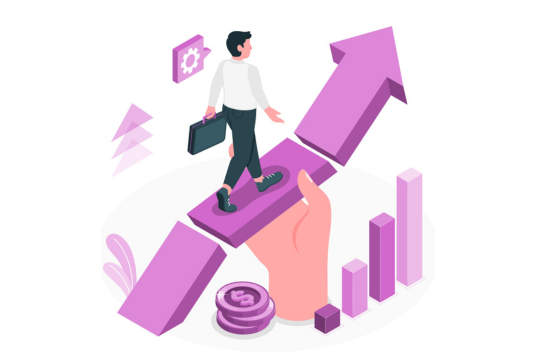 #4. Agility
A successful business thrives on its agility, which is achieved through extensive automation. Cloud computing services are specifically designed to be highly automated and self-provisioning, enabling users to rapidly scale their resources without manual intervention. Embracing an automation-first approach, businesses can create a software platform to streamline routine operational tasks, fostering swift responses to customer demands and enhancing service quality and responsiveness. This automation-centric mindset empowers organizations to adapt quickly and effectively to evolving market needs.
#5. Global Access
Cloud services provide businesses with the capability to efficiently establish application access in multiple regions worldwide. By leveraging cloud providers extensive network of global cloud regions and supplemented with edge locations, businesses can benefit from reduced latency and enhanced user experiences at a cost-effective rate. The widespread geographical presence of cloud infrastructure allows organizations to cater to their users' needs across various locations, ensuring faster and more reliable access to applications and services.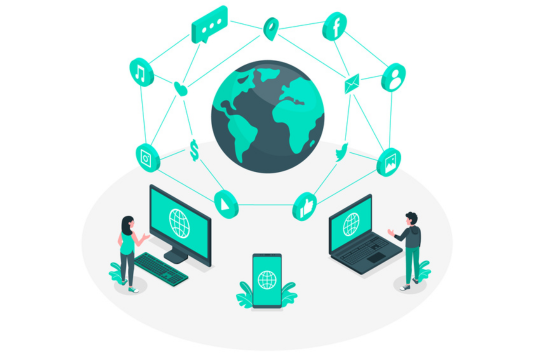 #6. Focus On Core Competency
The automation built into cloud computing requires less work on the part of IT, enabling businesses to allocate resources and budgets towards core competencies. While IT plays a crucial role in business operations, managing IT operations for your business should be as easy and streamlined as possible. Businesses opting for Cloud computing don't need to invest in hardware, power and network redundancy, physical data centers, edge locations, and much more. They can focus on the core competencies, and provide excellent service to their customers.
The Takeaways
The influence of cloud computing on the future of e-commerce is profound and undeniable. Cloud computing offers a multitude of advantages, including scalability, cost-efficiency, enhanced security, and improved agility that can help e-commerce businesses thrive in an ever-changing market. The ability to analyze and personalize marketing efforts along with the global reach offered by the cloud, means that e-commerce businesses have more opportunities than ever to reach new customers and drive growth.
To remain competitive, business owners and marketers must stay informed about the latest advancements in cloud computing and learn how to leverage its advantages effectively. Whether you're a small business just starting out or a large enterprise looking to expand, the opportunities presented by cloud computing are limitless. So embrace the future and harness the power of the cloud to take your e-commerce business to new heights.