Looking for a product or service online and checking reviews is a norm these days. The website acts as a shop window, presenting your product and services to attract more customers. Therefore building a well-structured website gives businesses a competitive edge, making them stand out from their competitors.

If we speak about the global stats of the eCommerce industry, then it was estimated at $4.9 trillion U.S. dollars globally in 2021. In the next four years, it's predicted to grow by 50%, reaching approximately $7.4 trillion by 2025.

Making your service available online increases your chances of selling them to a significantly higher number of people. In fact, an online presence helps you with brand awareness and promotion. Whether you are just getting started or already have a chain of outlets, you need an eCommerce development partner for your online presence.

So what are the top eCommerce development companies you can work with?
Don't worry!

We have created the list of top eCommerce development companies in the Uk in 2023 for you to get started at the earliest.




Classic Informatics is a global web development company offering a wide range of digital, web, mobile, and e-commerce solutions. The company works with startups, SMEs and enterprises to build and deliver user-centric products and solutions. The experts at Classic Informatics do this by combining their technical expertise with design thinking, enabling businesses to transform the way they do business.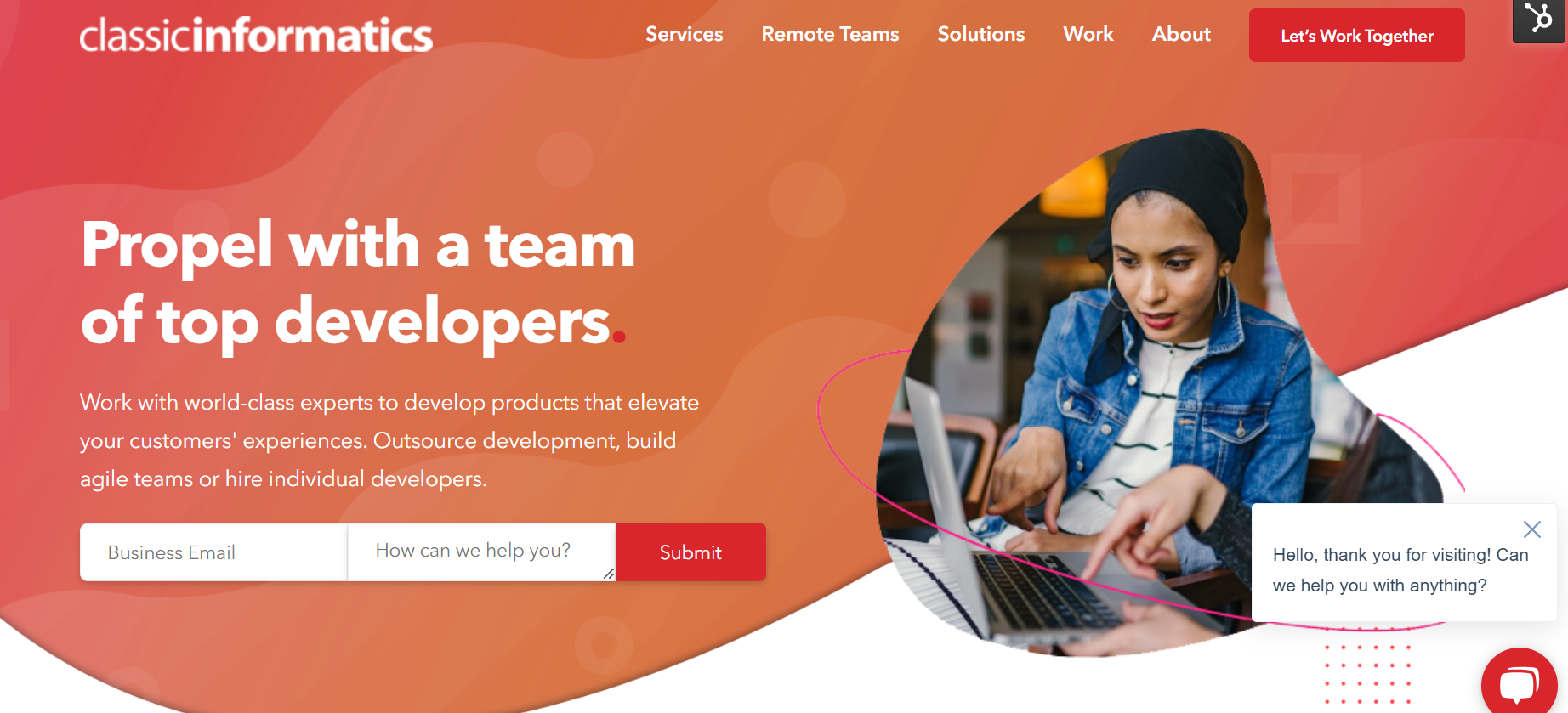 Their approach is supported by flexible processes and exceptional engineers who excel at their work. The experts at Classic Informatics enable customers to build, promote and start selling from a secure online store backed by the powerful tools of WooCommerce. Since its inception in 2002, the company has expanded to four offices - Delhi, Sydney, London, and Chandigarh - delivering an impressive portfolio of over 2,000 medium and large projects to clients in 30 countries. They have leveraged their knowledge and experience of Magento to build meaningful networks and applications for various industries, including Healthcare, SaaS, Retail & ECommerce, Logistics, FinTech, Travel, E-Government, and more.
Service They Focus On:
Since 1999, Iflexion has helped companies in various industries optimise their business processes through customised software solutions. With a well-coordinated team of 850 IT professionals, the top eCommerce firm has served its clients worldwide, regardless of their area of ​​operation, geographic location and organisational specificity. Iflexion meets the I.T. needs of companies of all sizes, from startups to large corporations.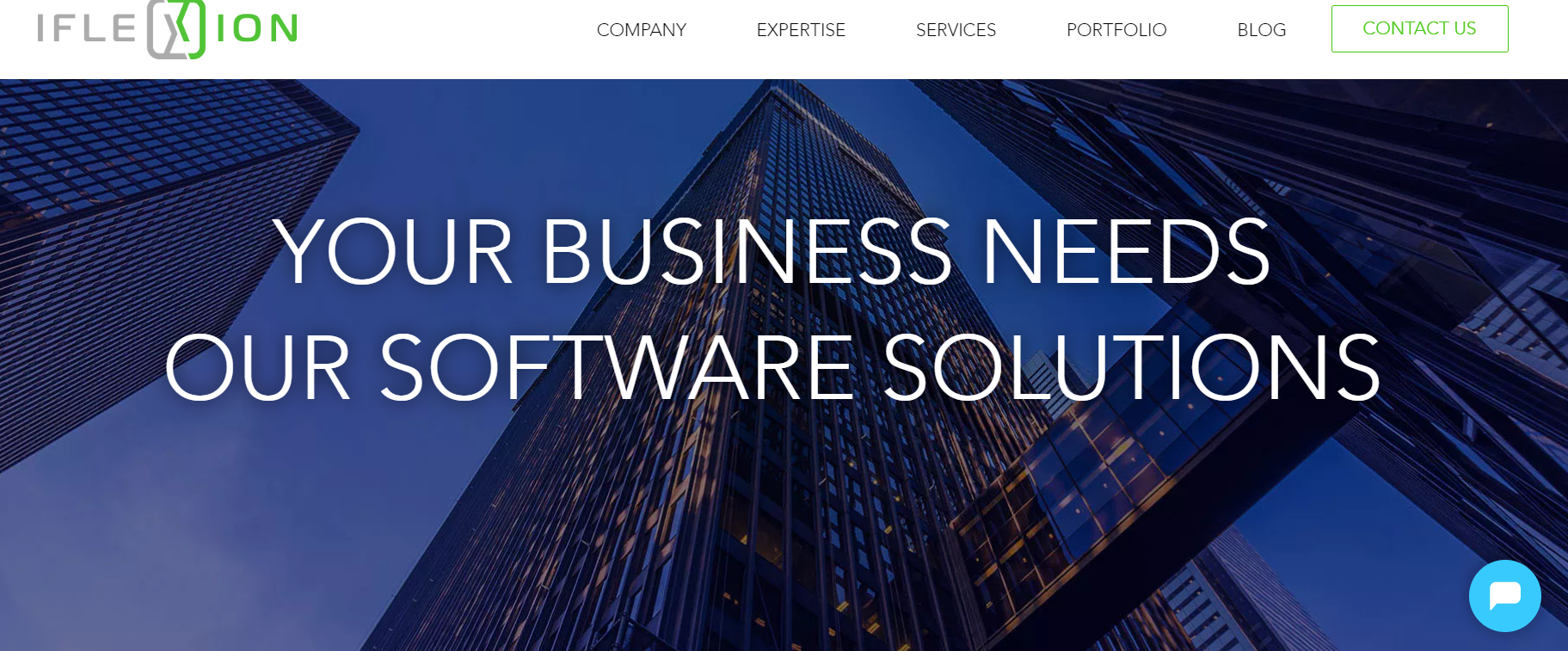 Their successful projects result from a deep knowledge of full-cycle custom software, the company's commitment and the trust of customers and partners. Their technical expertise comes from continuous hands-on experience in planning, managing and implementing complex business application development, integration and support projects. Keeping up with technological advancements, the professionals at Inflexion strive to bring best-selling technologies such as blockchain, artificial intelligence, and augmented and virtual reality to our customers' business environments to make their digitised operations seamless and error-free.
Service They Focus On:
Software Development
Mobile App Development
Web Development
E-commerce Development
AR & V.R. Development
Blockchain Technology



Elogic Commerce
Elogic Commerce is a comprehensive e-commerce development agency that has built, designed and optimises e-commerce since 2009.

With a well-coordinated team of 100 certified developers, Elogic serves its clients worldwide, regardless of the type of e-commerce (B2B, B2C, DTC, marketplaces and wholesale) or their area of ​​activity (fashion, luxury goods, industrial automation and other e-commerce niches). We help our customers implement disruptive electronic solutions that meet their unique business needs and simplify operational complexity.



Their primary area of expertise is Magento, Shopify, BigCommerce, Salesforce, and commercetools. Engineers at Elogic Commerce are passionate, ardent, and avid about the success of the project, and provide a wide range of services from end-to-end development to team extension, optimisation, to integration.
Service They Focus On:
E-commerce Development
I.T. Services



Magneto IT Solutions
Magneto IT Solutions is an award-winning e-commerce agency. Their core competence is the development of end-to-end solutions for market-leading B2C, B2B, B2B2B, B2B2C, D2C and Marketplace e-commerce. They partner with leading B2B e-commerce platforms such as Oro Inc. and Komposbale. They also have a firm PIM Core and Adobe Commerce team, offering complete solutions and consulting for manufacturing, distribution, wholesale and retail to digitise their business.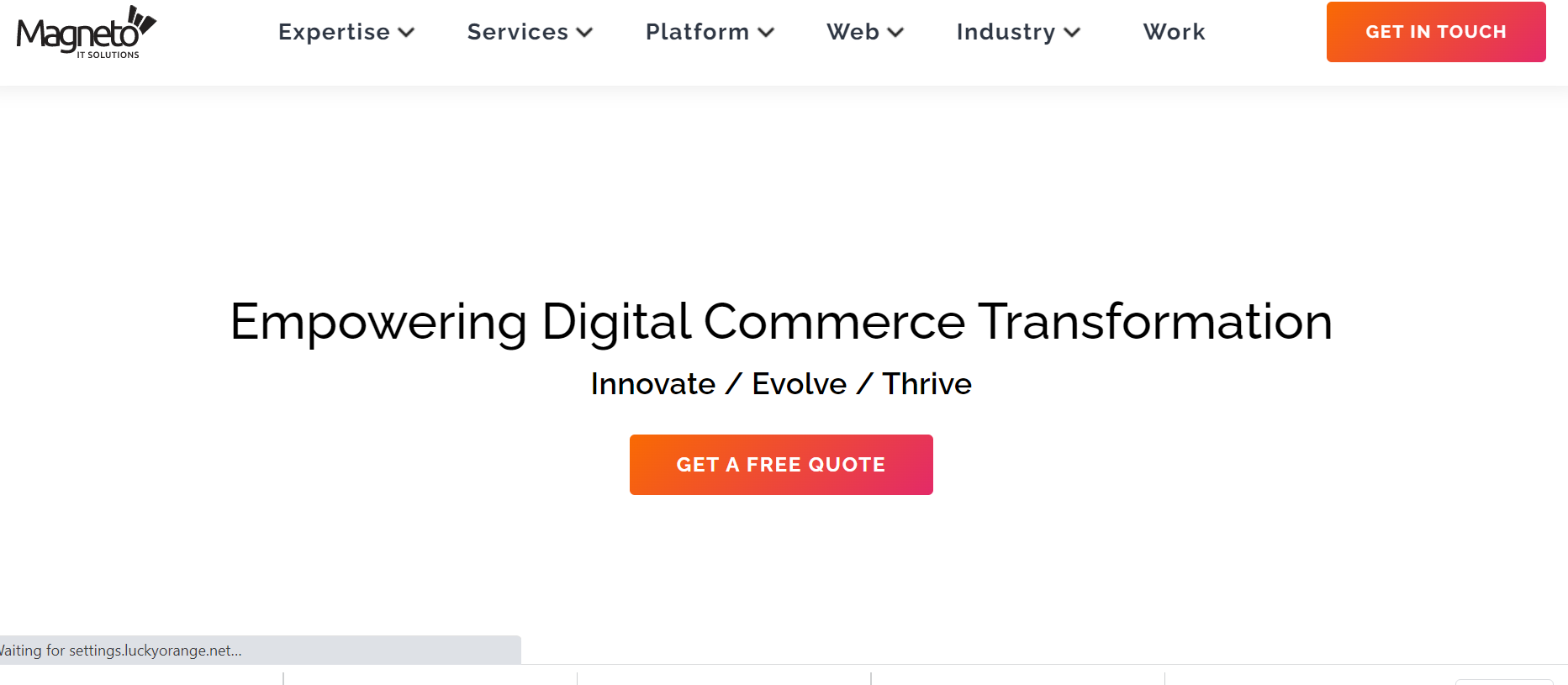 From creating stunningly beautiful online stores to innovative mobile apps, the team at Magneto I.T. Solutions uses agile methodology to develop industry-leading user interfaces that deliver a complete user experience to the end user. Leveraging its 150 resources across onshore, offshore and NearShore locations, the top e-commerce development company in the U.K. helps its clients grow their e-commerce businesses by implementing ground-breaking digital business solutions. They also help the clients increase the effectiveness of their teams by improving and aligning their customer acquisition and retention practices. Magneto I.T. Solutions has been working closely with e-commerce companies since 2011 and has helped more than 200 brands build/improve their online businesses.


Service They Focus On:
E-commerce Development
Software Development
Web Development
App Ideas Infotech Pvt Ltd
App Ideas Infotech Pvt Ltd is an award-winning web and mobile application development company dedicated to providing complete I.T. services. Their deep industry knowledge and forward-looking strategy help them leverage paradigm shifts in technology and business solutions to reimagine the potential of the intelligent enterprise.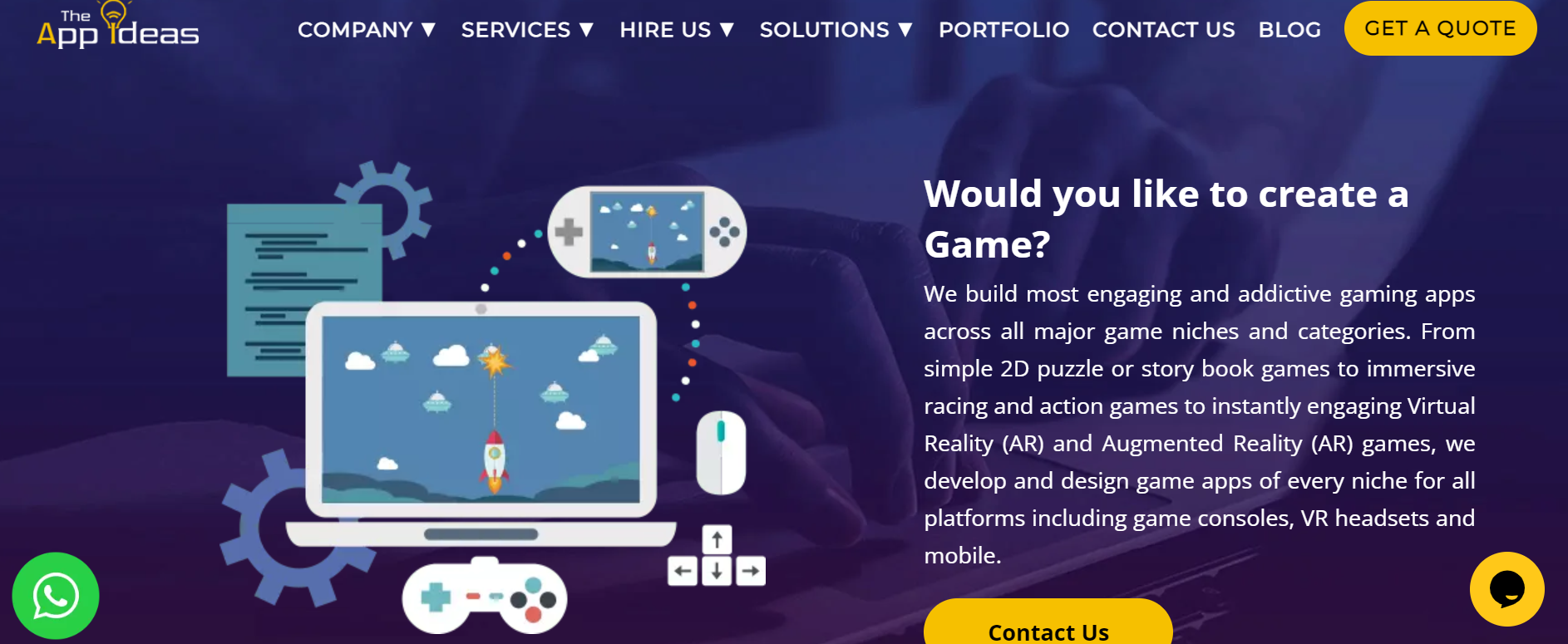 With a progressive approach, the world-class professionals at App Ideas Infotech have constantly experimented with unparalleled technological innovations highlighted by various emerging technologies such as cloud, chat, artificial intelligence, blockchain, augmented and virtual reality, IoT and more.

Their success stems from their ability to help companies adopt these technologies, which represent enormous future potential and create opportunities for the future by breaking down traditional business barriers, improving various aspects of business operations and reaching new levels of differentiation.
Service They Focus On:
Website Development
Mobile Application Development
IoT App Development
Blockchain App Development
E-commerce Store Development
Digital Marketing
An award-winning web design and digital marketing company based in the vibrant heart of London and Essex, Birds Marketing Limited has been established for five years. They are a small group of rebels dedicated to realising their clients' business visions using all the knowledge and experience they bring together as a team.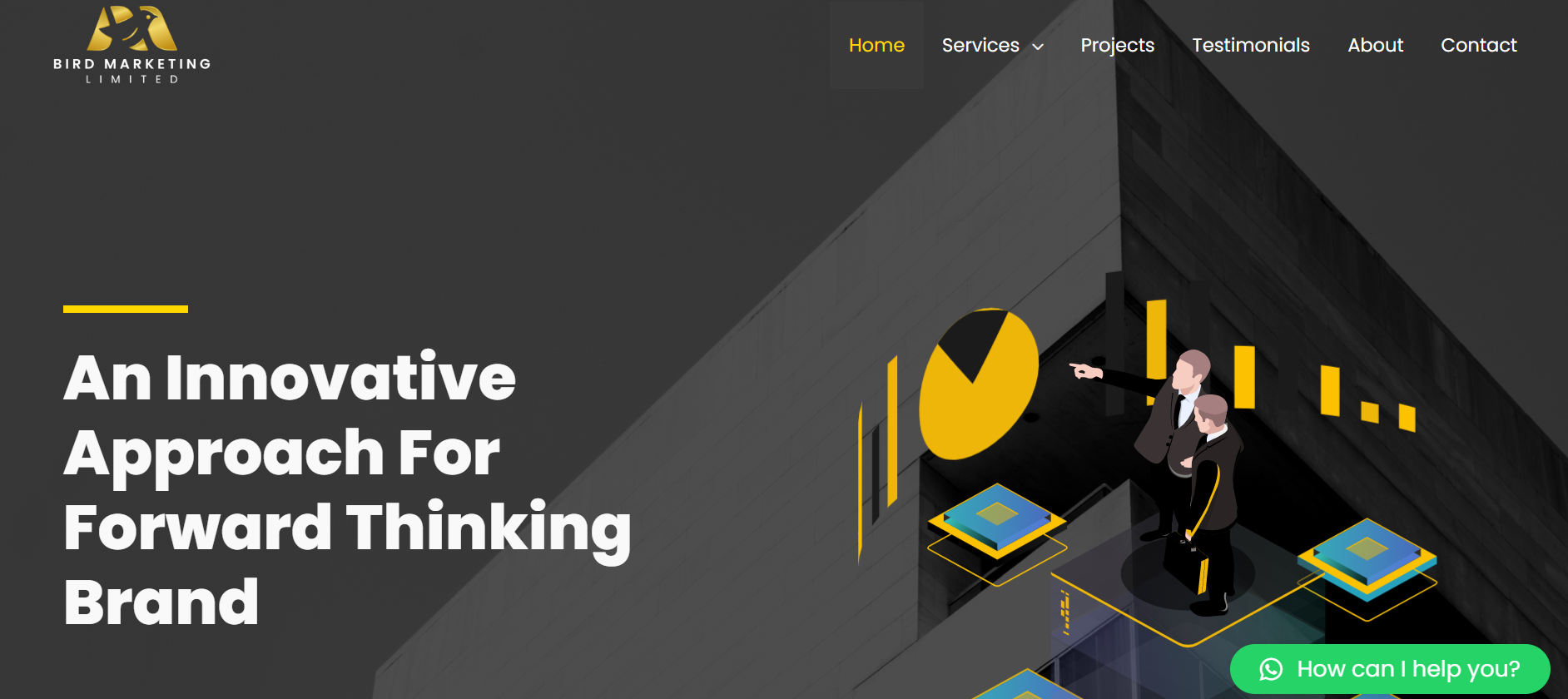 The company in the U.K. aims to provide exceptional web design, PPC and SEO service and ensure that the engineers always strive to achieve the highest level of customer satisfaction. Their primary focus is the return on investment, and after, their success is based on clients' success! Bird Marketing follows a simple philosophy and allows them to provide their clients with a service they can trust, knowing that the team has extensive expertise in these areas.
Service They Focus On:
Digital Marketing
E-commerce Development
Web Designing (UI/UX)
Web Development
Metricoid Technology Solutions Private Limited
Metricoid Technology was founded by a group of dedicated professionals with expertise in I.T. services, digital transformation and consulting. Their team has more than twelve years of experience developing, planning and implementing comprehensive business solutions.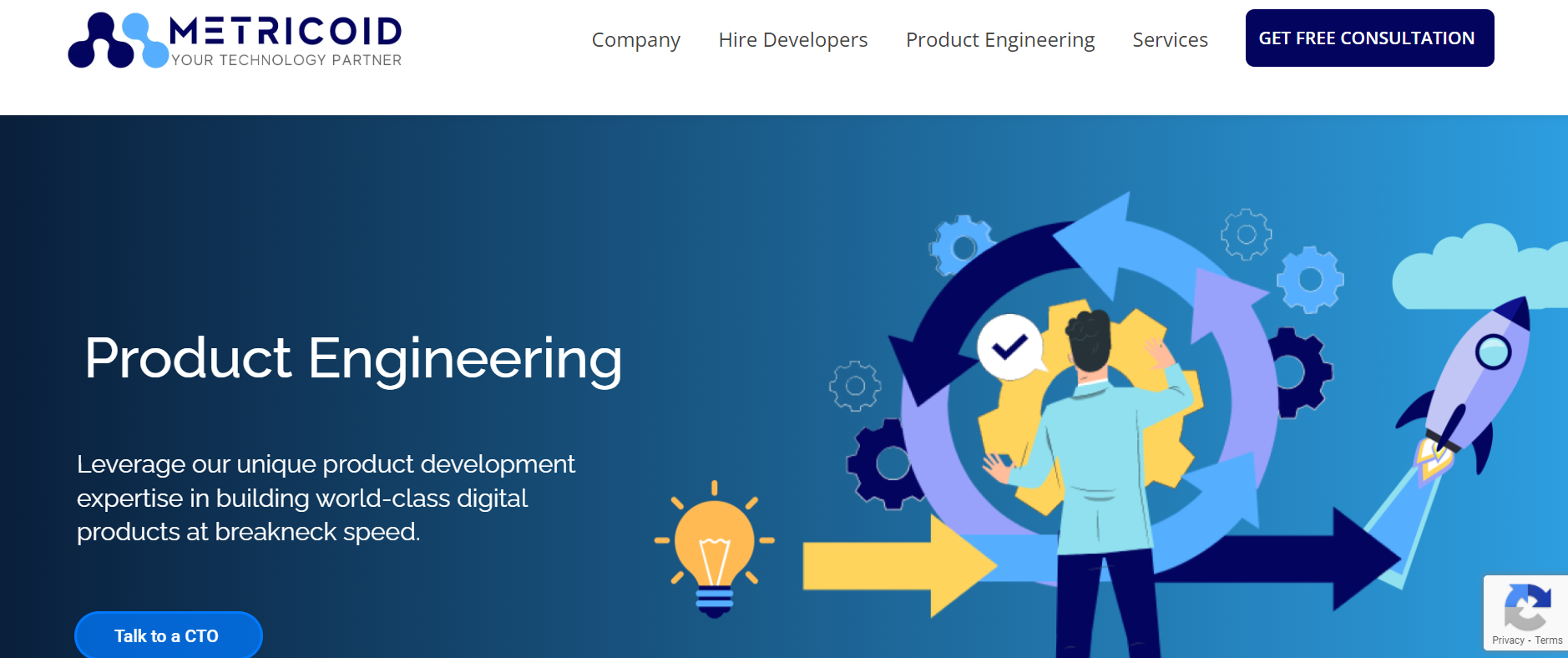 With a talented team of strategists, designers and developers from diverse backgrounds, united by a common goal, the top e-commerce company in the U.K. enable clients to create digital solutions that improve organisations. They have helped over fifty companies and launched over a hundred digital products and services. Experts at Metricoid are passionate about working with clients who love to transform their organisation into a successful business by expanding their core digital capabilities, evolving their operating models and inspiring best practices across the entire business model.
Service They Focus On:
E-commerce Development
Web Development
App Designing (UI/UX)
IoT Development
Mobile App Development
Embitel Technologies is an innovative mobile development company that provides quality development for mobile platforms like iOS, Android etc. As a technology partner in the digital transformation journey, the company offers the mobile application and e-commerce development.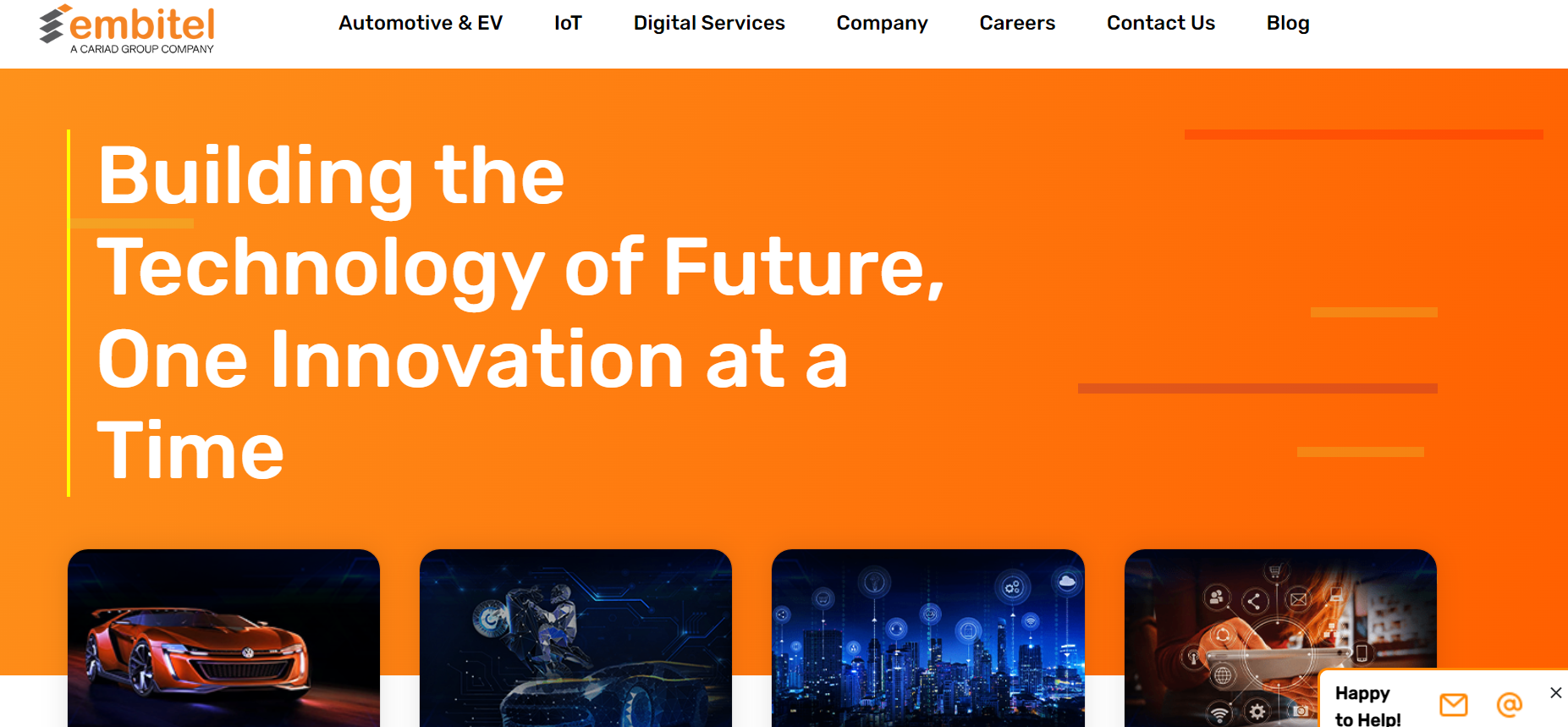 Embitel Technologies is a digital business fulfilment services company headquartered in Bangalore, India, with offices in the U.K., USA and Germany and partnerships in New Zealand and the Middle East.
Service They Focus On:
E-commerce Development
Mobile App Development
IoT Development
App Designing (UI/UX)
Digital Marketing
Maintenance & Support
Web Designing (UI/UX)
An award-winning London-based digital marketing agency, Digtalhound has specialised in high-impact, growth-hacking marketing campaigns, helping brands and local businesses struggling to improve traffic volumes and sales conversions. With an experience of more than twenty years in SEO, the company provide quality digital marketing solutions, including content creation and marketing, social media marketing, manual link-building services, online P.R. and more.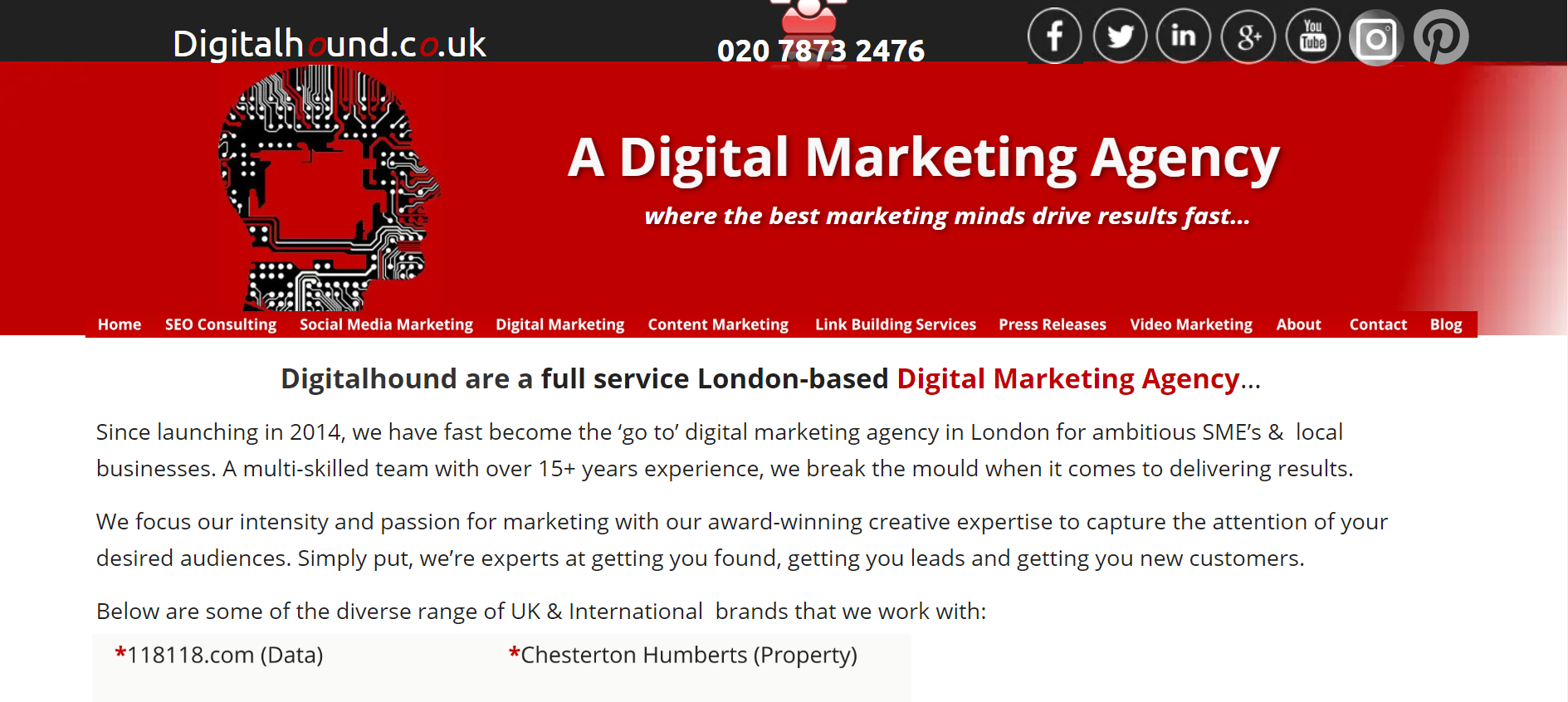 The SEO experts in Digitalhound will thoroughly analyse the performance of your company's website and several key competitors in your market, then create an effective SEO strategy that will significantly improve your website's organic traffic and conversion rates.
Service They Focus On:
Digital Marketing
E-commerce Development
Web Designing (UI/UX)
Writing Services
Advertising
Web Development



Splash Sol Tech
Splash Sol Technology is a trusted software development and digital marketing company based in the UK. Over the last several years, we have worked on a range of IT development and digital marketing projects to ensure integrated business growth for our clients. At Splash Sol Tech, we believe in an ROI-focused strategy and an integrated approach to web development and digital marketing to give your business the boost it needs to outshine its competitors.

Splash Sol Tech is a leading, globally recognised outsourcing agency, that empowers businesses worldwide to build reliable and advanced digital ecosystems. Our specialities include but are not limited to UI/UX, digital marketing, WordPress theme development, WordPress customisation, WordPress WooCommerce website development, site optimisation, website migration, Laravel development, plugin optimisation and management, security & maintenance, custom WordPress development, React JS development, Flutter app development, marketing automation, SEO, paid marketing ads, content creation, link building & blogger outreach, analytics and more.
Service They Focus On:
Digital Marketing
E-commerce Development
Web Designing (UI/UX)
Content Writing Services
Advertising
Web Development
Founded in 2014, Aimdek Technologies strives to provide high-quality I.T. infrastructure solutions to companies around the world. As an organisation, it excels in providing high-quality, innovative business strategies and solving the complex business challenges of digitisation.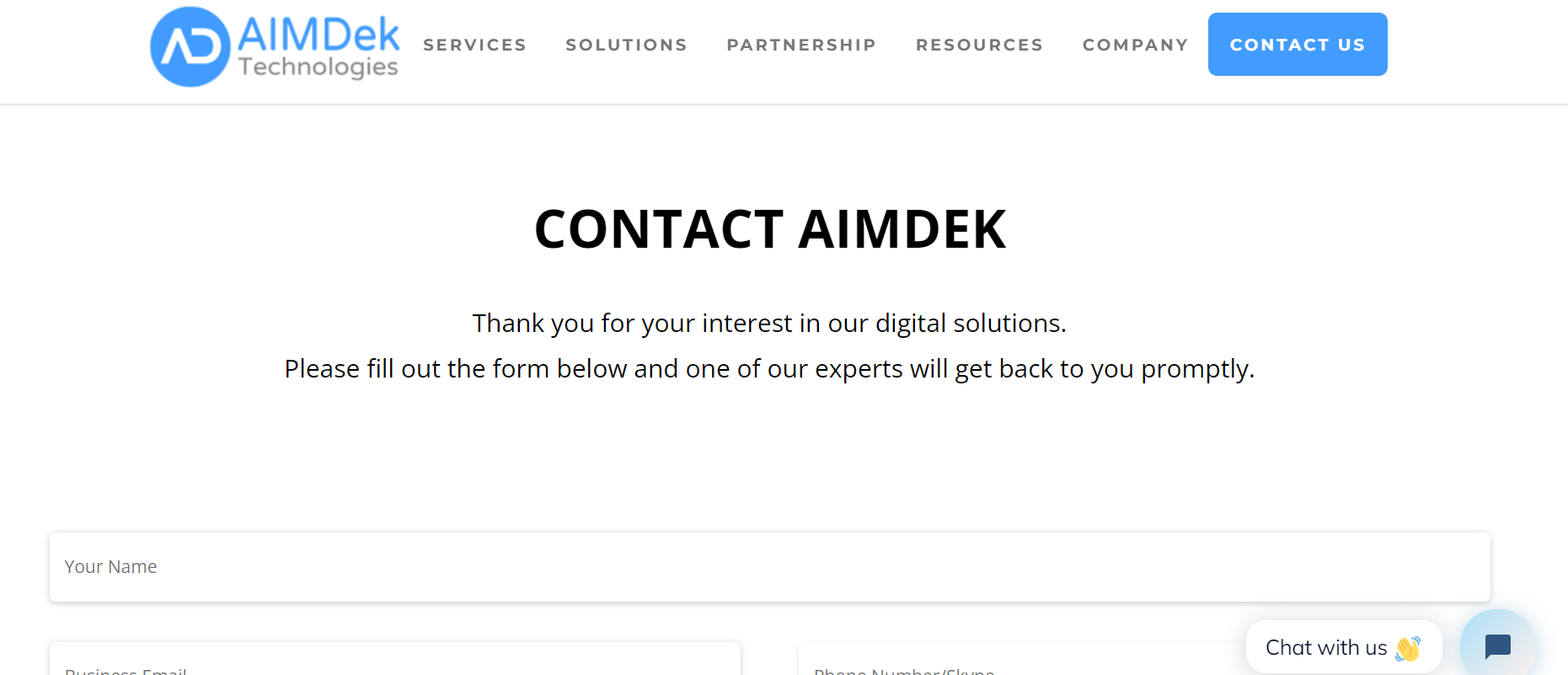 They are one of the leading partners and strategists serving clients with efficient, flexible, effortless and comprehensive digitisation services. The company works flexibly with startups and medium-sized and large companies in designing, creating and using enterprise-level software. Their primary focus is on customer performance, accuracy, mobility, user experience and regular maintenance.

They are certified partners with Salesforce and also a certified Gold partner with Microsoft.AIMDek caters to a wide range of industries like healthcare, automotive, sports & fitness, manufacturing, eCommerce, education, banking & insurance.
Service They Focus On:
Cloud Computing Services
E-commerce Development
Implementation Services
Mobile App Development
App Designing (UI/UX)
DevOps
Game Development
I.T. Services
Maintenance & Support
Wrapping Up
The right eCommerce development company offers a seamless, engaging shopping experience that is valuable to the user. The list we have shared above will help you choose the right partner per your requirements and needs.

We have listed the top eCommerce development companies for 2023 based on the reviews, portfolio, and other parameters to help you make better decisions for your project. From startups to small and large-scale enterprises, these companies can provide end-end eCommerce development services to grow and make your presence online.