Over the last few decades, organisations have adopted agile methodology to bring ideas to life quickly. But how can you keep the same agile pace during the maintenance of your application?
It is where you need DevOps as a part of your complete development process.
DevOps have brought a cultural change among organisations that allows their customers to break down the barrier between the development and operation teams. It's a practice of integrating both teams through a product's lifecycle. Instead of two siloed teams, DevOps allows developers and operations teams to build, test, deploy, and monitor applications with speed, quality, and control. This improves the efficiency of the entire application lifecycle and allows developers to improve products faster.
Now the question arises, how businesses in the UK can use DevOps in their development process without an in-house DevOps team? This is where a DevOps service provider can help you.
We have shared a list of the top ten DevOps service providers in the UK to avoid deployment failures due to defects in programming.
Founded in 2002, Classic Informatics is the UK's top DevOps Service provider. The company collaborates with startups, SMEs & Enterprises to build and deliver user-centric products and solutions. With their DevOps and cloud solutions, the experts at Classic Informatics, enable businesses to become tomorrow-proof with full-spectrum Cloud & DevOps services, with a secure environment.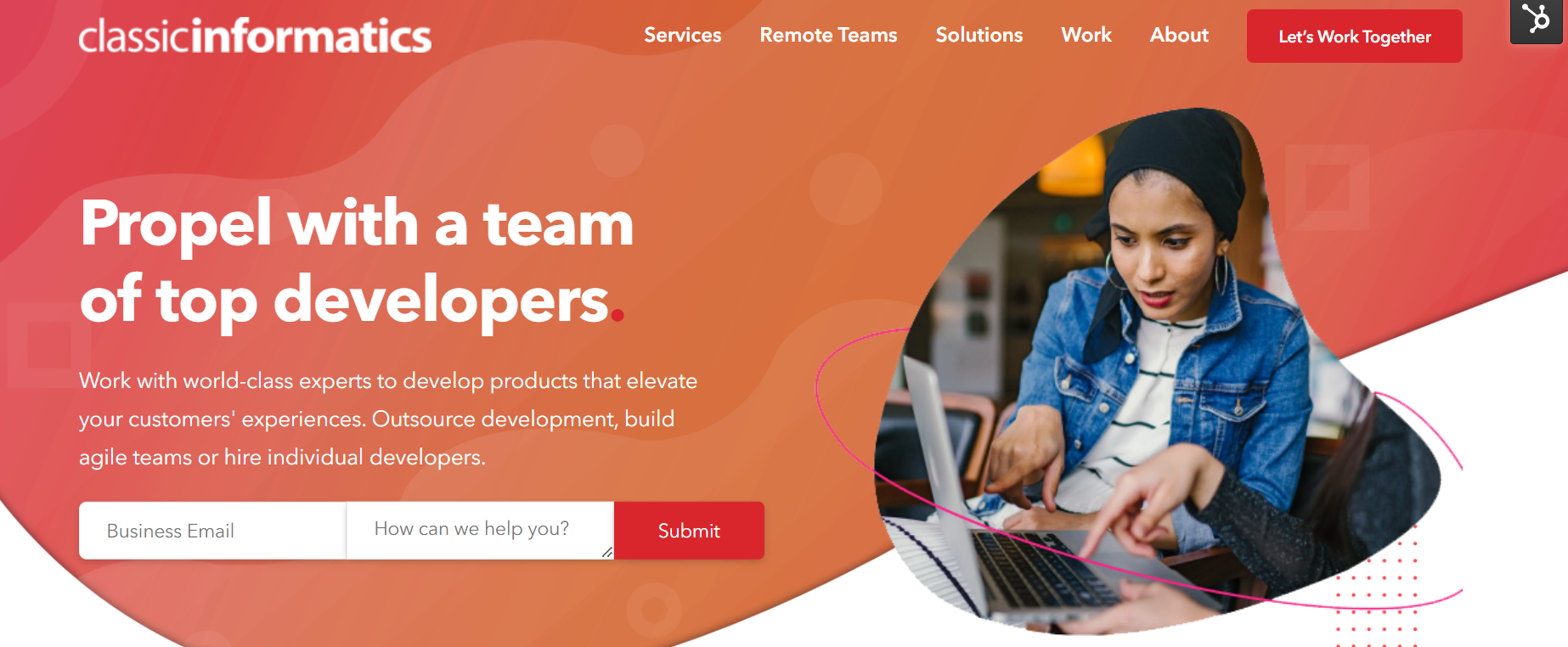 The professionals follow complete architecture planning, allocation, migration, and containerisation to set up and manage the development structure. Classic Informatics offers complete DevOps management and security solutions, from setting up DevOps processes to monitoring and automating the CI/CD process for speedy development. Their approach is backed by agile-centric processes and exceptional engineering minds who excel at their work.
With its sales office in the UK, the company has its headquarters in Gurgaon and other offices in Chandigarh and Sydney. It delivers an impressive portfolio of over 2000 mid & large-scale projects for customers in 30+ countries. Their knowledge and expertise can be seen in building meaningful web & apps for various industries, including healthcare, SaaS, retail & e-commerce, Logistics, FinTech, Travel, e-Governance & more.
Focus Area
DevOps & Cloud
E-Commerce Development

#Impact QA Services LLC
ImpactQA is a global independent software testing and quality assurance consultancy with ten years of excellence, providing unparalleled services and digital transformation to SMBs and Fortune 500 companies.

Headquartered in New York with operations in India, London, Dallas, Munich and Germany. Their in-house team has an international reputation for providing a cost-effective, insightful and customer-centric approach to a large customer base of 250 people. They deliver quality engineering, AI-based test automation, performance engineering and a full suite of continuous and automated testing services performed throughout the software development life cycle.
Focus Area
Testing Services
DevOps



#Team Tweaks Technologies Pvt Ltd
The leading mobile development and DevOps company in India, Team Tweaks is also experienced in creating the latest software and IOT solutions for various clients across the globe. Some of the mobile apps they have developed have applied for funding and have also gone public.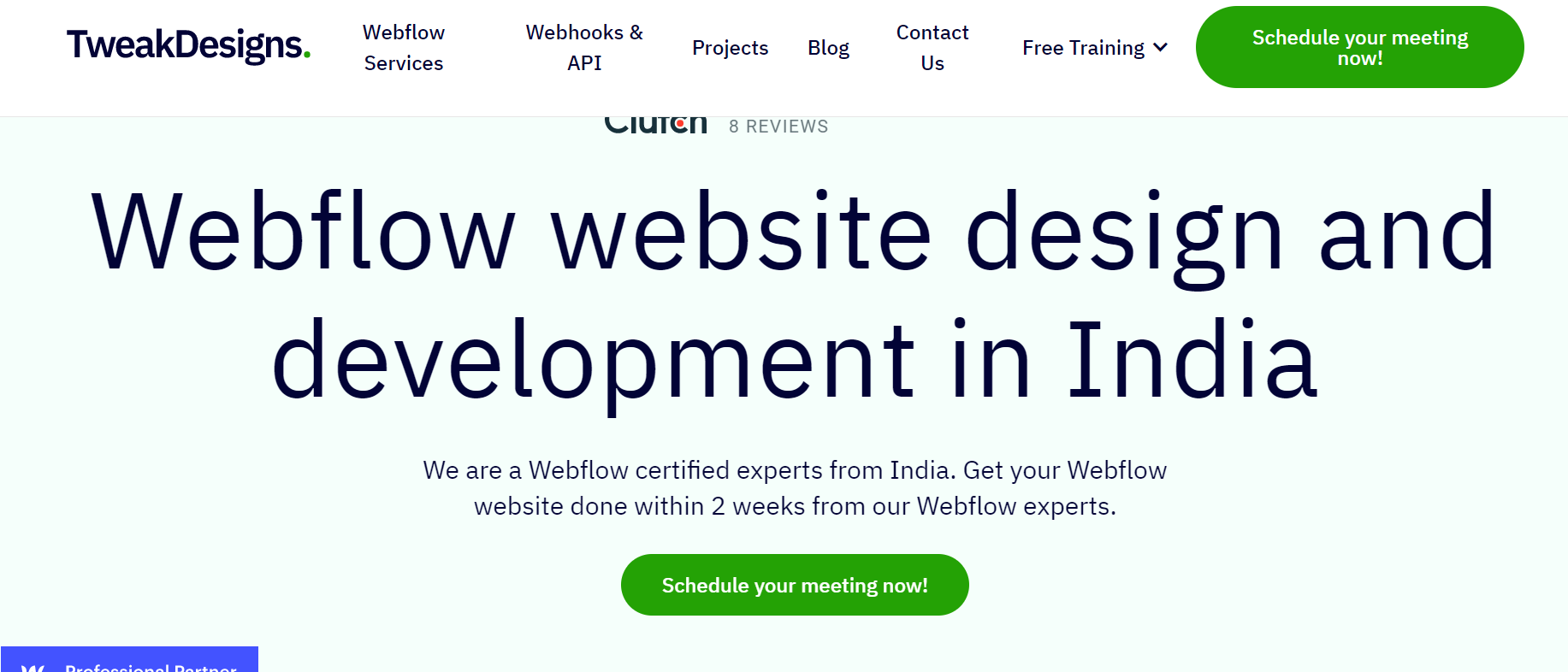 Headquartered in India, the company has its office also in London with a full-time skilled of 100+ professionals in both locations. They have expertise in the latest technology and IoT providing support and cost-effective, scalable product output at its best. The company believes in creating long-term client relationships by the right approach. They will deliver all the features required for your website to evolve into a business. Their diverse trends showcase their well-acquainted techno freaks and innovative solutions in their team tweaks.
Focus Area
Mobile App Development
DevOps
IoT Development
Web Designing (UI/UX)
Web Development



#SovTech
As a leading software development company in the UK, SovTech delivers innovative software development and digital transformation services to businesses across the globe. With a team of experts in fields ranging from mobile app development to artificial intelligence, the company helps businesses scale by building world-class software that drives growth, efficiency, and digital excellence.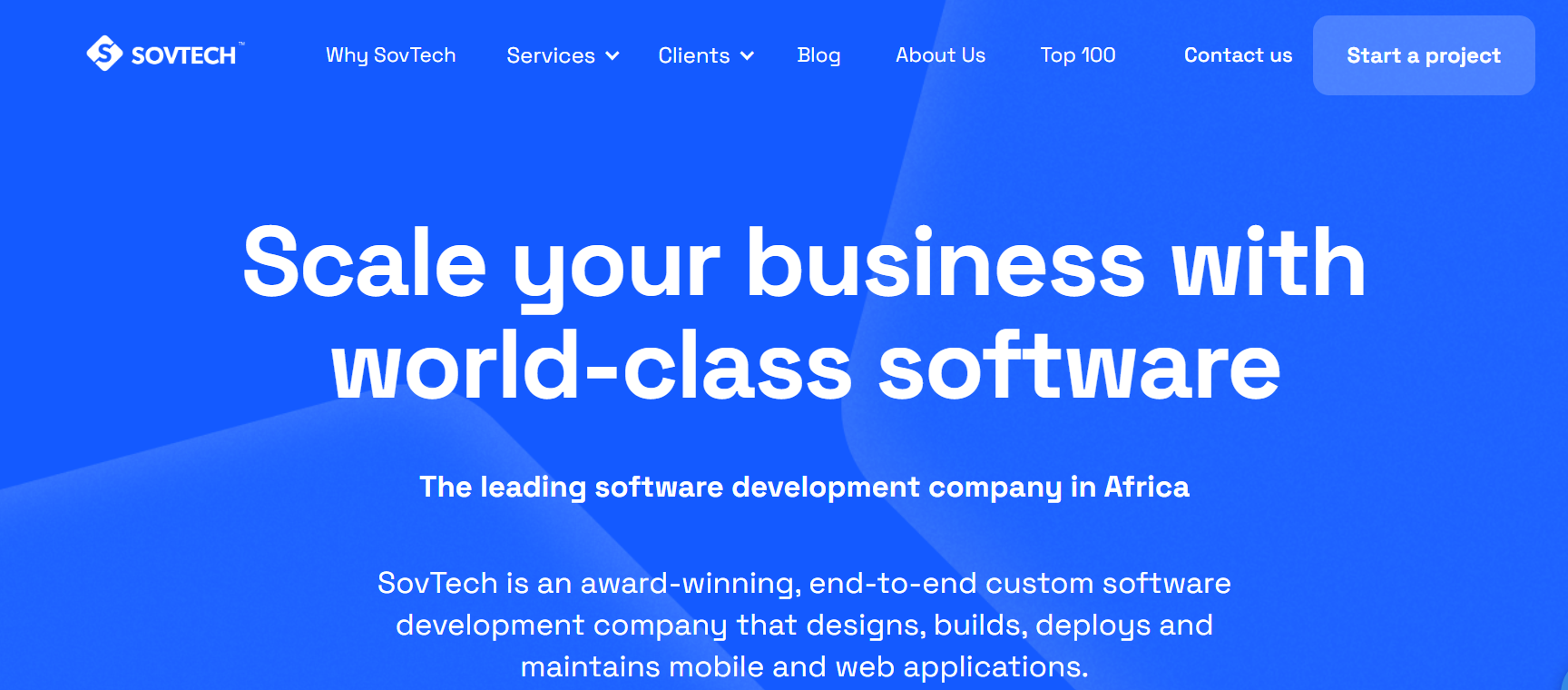 From idea to implementation, SovTech's comprehensive approach ensures its clients receive customised software solutions tailored to their unique business needs. Whether looking to drive growth, increase efficiency, or stay competitive, the top DevOps service provider in the UK has the expertise and experience to help businesses scale and succeed in the digital age.
Focus Area
Blockchain Technology
Mobile App Development
Artificial Intelligence
DevOps
IoT Development
Other Services



#Aimdek Technologies
Incorporated in 2014, Aimdek Technologies is based in India, with its office in London, UK. The company aims to empower businesses across the globe with high-class infrastructure for IT solutions. As an organisation, they excel in delivering quality, innovative business strategies and resolving complex digitalisation challenges.
As a leading partner and strategist, serving clients with efficient, agile, hassle-free, and end-to-end digitisation services, Aimdek works with startups and mid-size and large-scale businesses to design, create, and operate enterprise-grade software. Their fundamental focus is on the client's performance, accuracy, mobility, user experience, and regular maintenance requirements.
Focus Area
Cloud Computing Services
Mobile App Development
DevOps
IT Services
#DreamzTech Solutions Inc.
DreamzTech is a leading US software development company with expertise in new-age technologies such as IoT, blockchain, enterprise mobility, progressive web application platform, cloud applications and security, data analytics, augmented reality and custom web design and development. The company is a registered partner of IBM and Amazon, recognised by Deloitte as one of the fastest-growing companies in the APAC region and India.

With offices in the US, UK, India and Singapore, DreamzTech has a global customer presence; the US division has an office in Arizona and is one of the most promising IT and consulting services companies worldwide. Today, DreamzTech works with a team of architects, developers, programmers and marketing professionals to provide New Age Technology services. They are a team of software engineers in the service and manufacturing industries, helping companies transform their legacy systems through strategic consulting and solutions, including mobile and cloud services.
Focus Area
Advertising & Marketing
Automotive
E-commerce
Education
Financial & Payments
DevOps
Information Technology



#Zymr, Inc.
Zymr is a full-stack cloud software development company headquartered in Silicon Valley and offices in the UK and India. Combining agile development practices and cutting-edge open source technologies, the top DevOps service provider company delivers fit-for-purpose software that scales with their customer's business needs.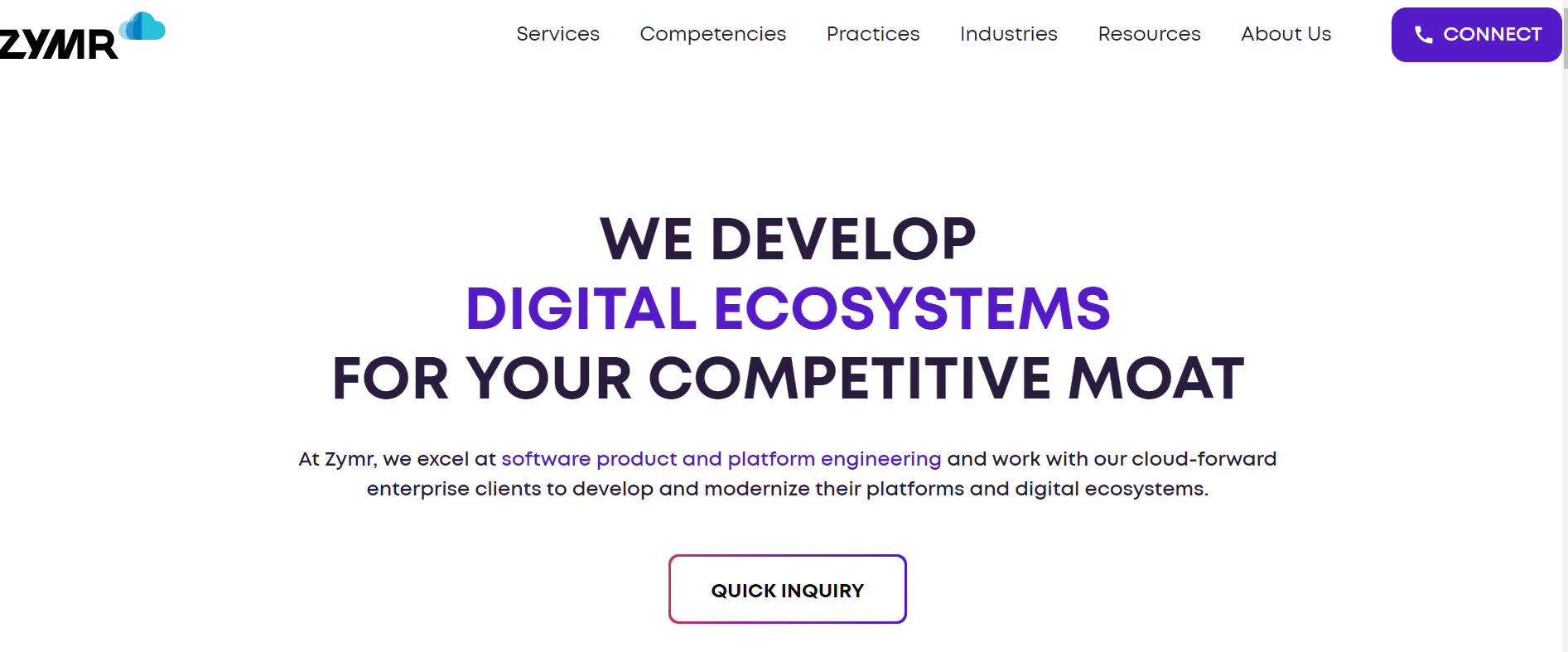 The company is founded by industry veterans with decades of technology experience and is proficient in accelerating cloud application development. With integrated Cloud, Cybersecurity, DevOps, etc. competencies, Zymr operates as a one-stop technology partner for enterprises seeking to develop or leverage their existing core IP. The company has worked with some of the most demanding venture-funded startups and mid-to-large enterprises to render its cloud-enabled applications. Be it apps for enterprises, consumers, social media, eCommerce or IoT, they have built them all.
Focus Area
Cloud Computing Services
IoT Development
Mobile App Development
Software Development
Big Data & BI
DevOps
#Equinox Information Services
Headquartered in London, Equinox Information Services deliver software solutions that help businesses meet ambitious goals, improve efficiency and save high costs. In today's fluid, fast-moving environment, the software has to be designed to disrupt conventional approaches.

The experts at Equinox deliver innovative custom software, from large-scale, front-to-back financial enterprise applications to custom components and integrated existing systems. They believe in finding the right balance between building software from scratch or customising existing solutions, reducing waste where possible.
Focus Area
Big Data & BI
Cloud Computing Services
DevOps
Software Development
Artificial Intelligence
IT Services



#Coders.Dev
Coders. Dev is a CISIN Company that works one next to the other with aggressive organisations, brands, and authors to settle on bolder decisions and reveal extraordinary change for client-driven and client-approved items.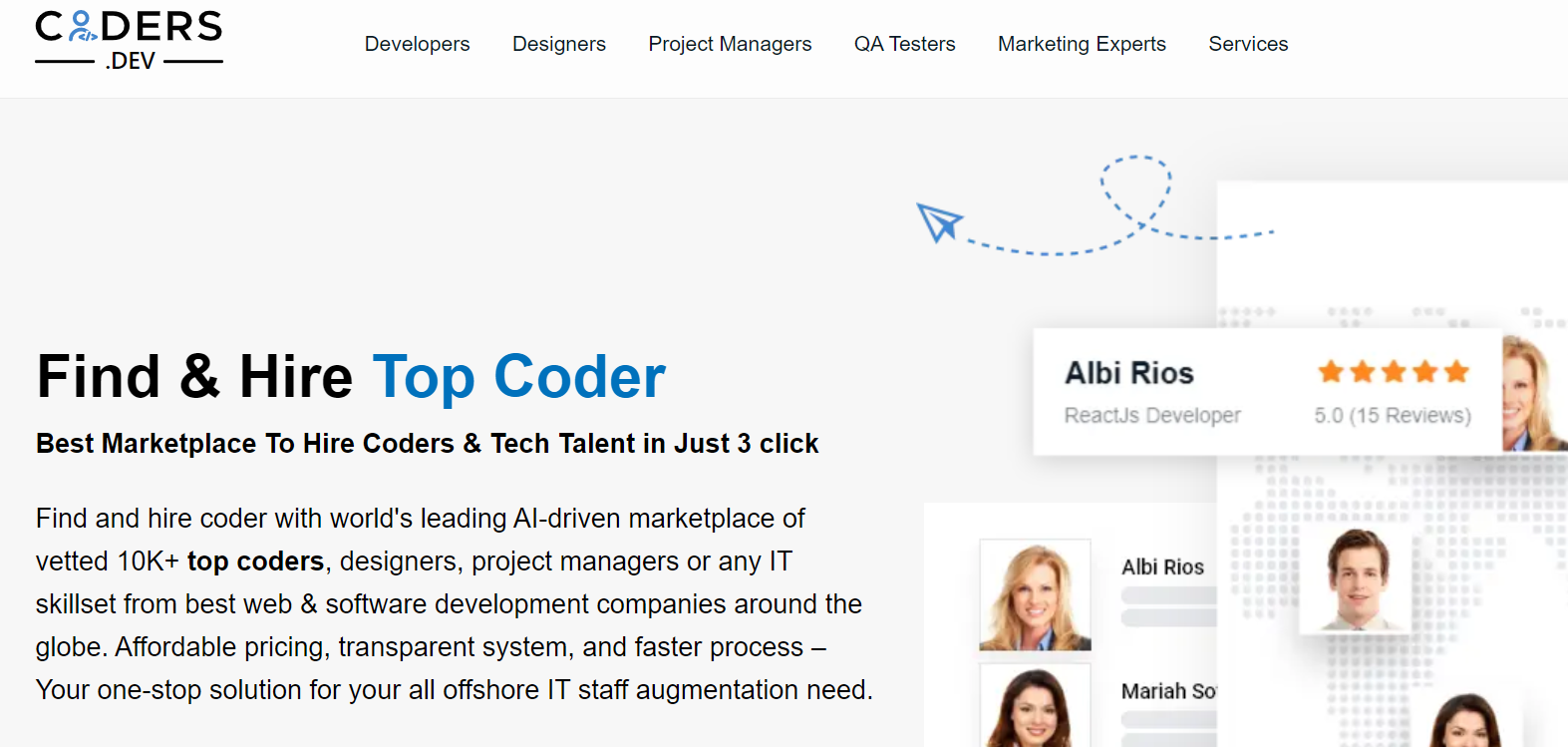 From partnering to characterise and listen to clients to building and empowering businesses, the top DevOps service provider in the UK does everything. The company offers a simple way to find, hire, and rent developers with any skill set.
Focus Area
Mobile App Development
Web Development
Software Development
E-commerce Development
DevOps
Blockchain Technology




#Deployflow
Deployflow is a boutique DevOps agency based in Reading, Berkshire. Their experienced and dedicated team have collectively gained years of experience within the DevOps industry. Each of their employees brings unique experiences and ways of working while collaborating with the clients.

They tailor services to their clients, depending on what they feel they need, and apply their core values to everything we do. The company in the UK aims to be the best customer-centric company, where they enable clients to automate end-to-end DevOps and cloud transformation services to improve efficiency and business profitability.
Focus Area
Wrapping Up
DevOps has changed the way businesses operate, regardless of size or industry. By understanding and adopting DevOps practices, companies can improve team communication and collaboration, automate tasks, reduce costs, and increase morale and productivity. In short, DevOps can add value to your business and help it run more smoothly, faster, and securely.
The list above will help you choose the right company for a DevOps service provider. At Classic Informatics, we recognise these core values as critical to agile, but successful partnering goes beyond just these values.