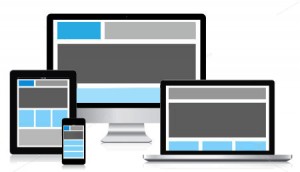 BYOD or Bring Your Own Device is a growing trend that has evolved to empower the workforce of enterprises. Now-a-days, employees increasingly want to use their own devices to access corporate data. And the technology is doing quite well.
Even the latest Apple operating system, iOS 8 has some amazing safety, productivity and device management features for enterprises that will further push them to use more iPhones and iPads.
Many enterprises have benefited from BYOD and here are four main reasons indicating why BYOD is important for your enterprise as well:
It reduces the cost for enterprises By encouraging your employees to use their own devices for corporate and official purposes, companies can save a lot of money. How? Well, you will not have to buy an expensive smartphone for the employee, which they are anyways going to buy themselves. Also, you can choose to pay / not pay / partly pay for the usage of the device and services.
It increases productivity In the recent times, many types of research have been done on BYOD. It has been found that a significantly large number of organizations have already adopted BYOD and have seen a noteworthy increase in their employee's productivity. When employees have the same device for personal and professional use, they tend to spend some time working at home as well.
It provides flexibility BYOD has not just blurred the line between work and personal life. But it has also blurred geographical lines. Smartphones, tablets, laptops and similar devices have made it a lot cheap and easy for someone sitting in India to do business with someone sitting in the US. BYOD may not be a perfect option to solve the geographic problem, but it sure is a good start with employees being up for taking the business call from overseas at their homes.
It is the future of the enterprise. Whether you agree with the above-mentioned reasons or not, but your employees will bring their own devices to work not matter you want them to or not. The safety issues that concern your decision for implementing a BYOD-friendly enterprise can be tackled by creating intelligent BYOD policy that secures your organization's data. Also, creating a BYOD training program to show employees how they can BYOD safely help your business in long run.