Technology is evolving at a sky-rocketing speed.
2023 would be all about digital initiatives. We would witness a new transformation in the way businesses undertake their customer interactions, deliver experiences, and even perform their internal processes. Be it the adoption of low-code platforms, faster cloud migration, automation, or any other initiative to enhance the customer experience, digital transformation is indeed paving the way for businesses in 2023.
With every passing year, trending technologies dominate the tech world with their out-of-the-box functionalities and features. And businesses need to be in tune with these technologies to stay relevant and avoid becoming obsolete.
Hence, the massive shift towards digital transformation.
On the contrary, when we talk about mobile apps and web apps, the scenario is entirely changed today. Progressive web apps are ruling the mobile app development market speedily.
The underpinnings of digital transformation remain the innovation and technology that permit companies to compete, differentiate, and outperform.
Today, every business puts its best efforts to satisfy the customer experience (CX), which is the utmost key aspect of any company's success.
Things have gone beyond our imagination; it's time customers get real-time insights into everything they invest in.
It's All About One Great Idea That Can Create a Miracle
Irrespective of the business domain, every business enterprise needs to upgrade with the latest trending technologies dominating the market. This will help them to garner the highest growth and reach the largest targeted audience.
Showcasing Digital Transformation Trends 2023
Indeed businesses are adopting digital transformation to achieve digital excellence, gain a competitive edge, and deliver more customer-centric experiences. However, in order to succeed with digital transformation in 2023, businesses should follow the latest trends. And we have compiled the same for you below:
Trend#1. Fast Adoption of Everything as a Service (XaaS)
Trend #2. Global 5G adoption For rocket speed
5G is knocking your mobile screens. Do you hear that?
Believe me, it's gonna change every mobile application development strategy in the coming years.
Can you imagine you are holding the most powerful internet speed mobile phone in your hands?
With the 5G super power internet speed in hand, you will enjoy zero lags and less loading time. Big ventures like Version and Samsung are already gearing for the launch of 5G embedded chips.,
5G technology changes the entire sphere like AR/VR and Gaming zone.
5G technology will take over

40% of the world market by 2024

Manages 25% of all mobile data traffic

5G connections are not just restricted to wireless technologies, but are round the corner

5 billion 5G mobile subscriptions projected by the end of 2024
5G network continually rolling out in selected markets throughout 2019, more customers will have the opportunity to upgrade the new service.
For enabling the Internet Of Things, this broad coverage is essential as around 4 billion IoT connections are expected in the coming years.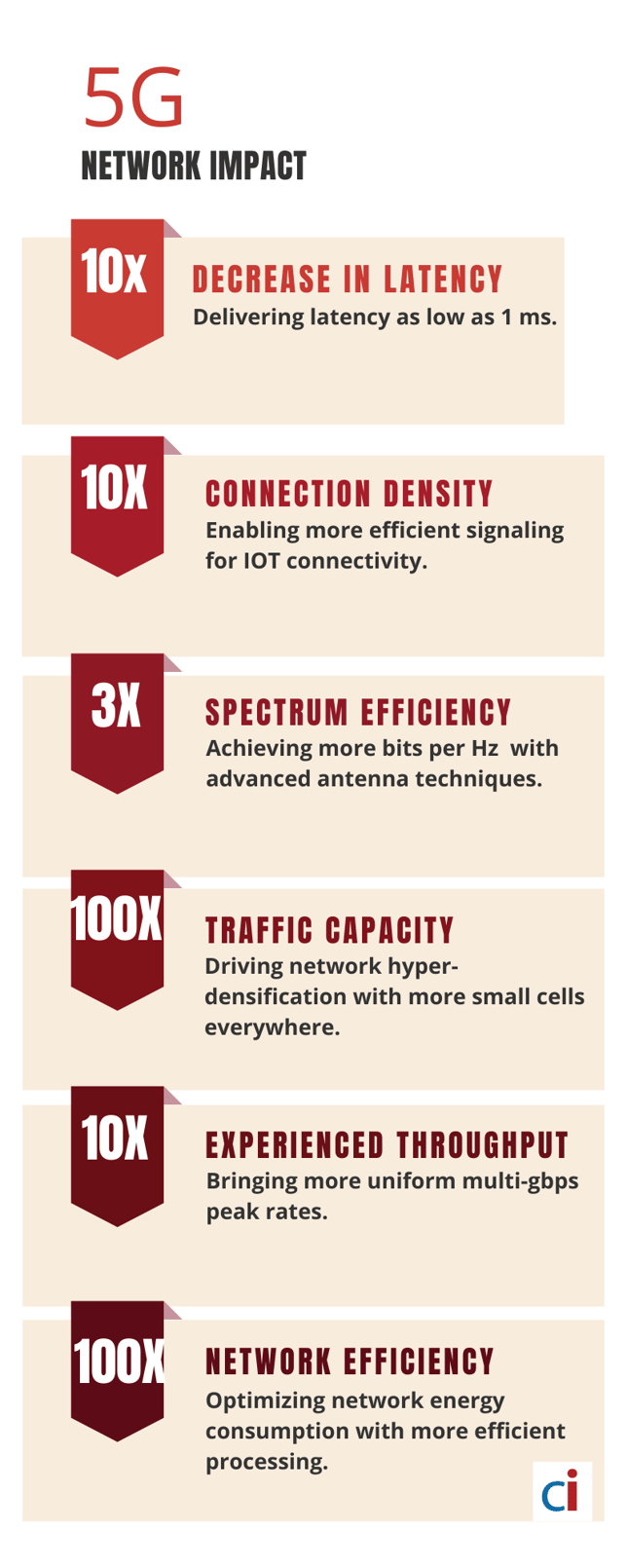 IoT knocking your doors
The latest statistics depicts that the number of IoT connected devices worldwide to extend almost 30.73 billion in 2020.
IoT is not just a technology but an IT revolution. From its application on sensors and devices to web apps and B2B apps, IoT has the full potential of smart technology.
Can you imagine that an IoT-powered lock system can lock your house anytime and from anywhere, like if you forget to lock your house before leaving?
Google to acquire wearable company Fitbit for $2.1 billion is a sign that the company is moving fast to use IoT technology. In collaboration with Nest, a home security camera manufacturer creates an era that is dominated by innovation and advancements.
IoT Future trends
Smart homes and cities

Self-driving cars

AI-powered IoT devices

IoT in healthcare
Blockchain
Blockchain provides complete security to all the sensitive information, whether it relates to transactions, data exchanges, and documents. With this, nobody can track that info. It is considered the best solution for cybersecurity.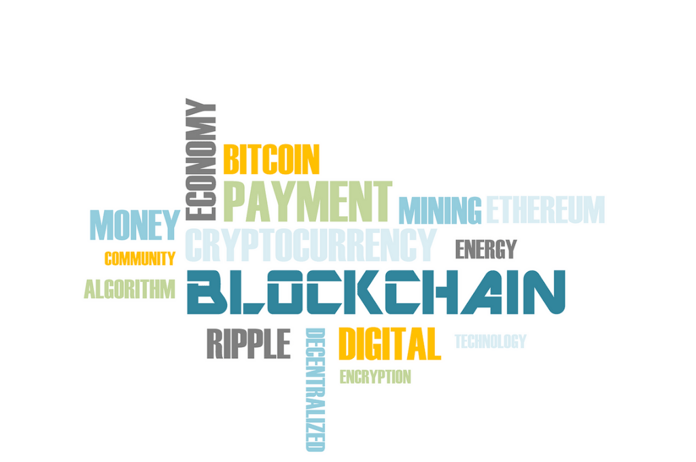 Blockchain gave us a treat of cryptocurrencies and smart contracts.
Blockchain also influences mobile app development. Its integration is slower than some other technologies, but still, it has accepted as a powerful tool for businesses in the form of virtual wallets.
Future Applications of Blockchain
Blockchain in Anti-piracy

Secure public elections

Transparent betting

Swarm Robotics

Asset Tokenization

Blockchain as service (BaaS)
Migrating towards the mobile world
The Mobile experience is getting richer day by day. Today, Mobile itself is becoming a trend.
The cost of mobile app development is continuously increasing day by, the focus is now shifting to less or no code solutions. It will provide them ease to keep the development part of the solution in-house.
Usage of Instant mobile apps is getting more popular day by day. This will give us a better conversion rate in comparison to regular mobile apps. By the year 2021, mobile app market revenue is expected to reach $693 billion.
Shifting to the Cloud environment
Integrating the Cloud with technology benefits both the users and app developers equally. It has already laid a massive impact on digital product development. Over the past few years, developers have been creating instant cloud-based mobile apps or SaaS applications to save application size and keep security check in mind.
Future cloud computing:
Quantum computing

Hybrid cloud solutions

Evolution of

cloud services

and solutions
Future applications of Cloud technology
Cloud quantum computing

Multi-cloud platforms

Hybrid cloud solutions
Nearly, half of Indian businesses will operate hybrid multi-cloud environments by 2021, predicts IDC
Artificial Intelligence and Machine learning are the Game changers
With every passing year, Artificial Intelligence is getting more and more mature. Robotics, Smart cars, AI with mobile apps, automated cars and much more to see in the coming years.
The collaboration of Artificial Intelligence and Machine learning is useful in complex activities like mobile app development and web development.
Artificial Intelligence learns the app development process be it android or iOS, it can learn the development process from previous data, identify problems and fix them in real-time.
Presently, the role of AI has mainly been limited to enhance the customer experience, but in the coming time, you will see the technology impacting the future of mobile application development processes.
The miracle will be going to happen when AI or IoT are combined, we won't even have to click or tap our fingers to get things done.
Machine learning helps us to understand the user's behavior and patterns from past data. This is highly effective in ecommerce app development.
AI Future trends
Integrate AI with IoT

Smart camera with subject recognition feature

Voice and language translations, Advanced text to speech engine

AI-powered Face Unlock system

User behaviour predictions

High app authentication for cybersecurity

Adaptive Battery for more battery life
Future of AI:

Source: statista
Origin of Chatbots
Chatbots will be going to deliver $8 billion in cost savings by 2022.
As of now, there are approximately 2.5 million apps in the Google Play Store and about 1.8 million in the Apple App Store.
Chatbots will be more like us in the coming years.
According to Relay, 65.1% of companies using chatbot technology are engaged in web software, and 58% of companies using chatbots technology are focused on B2B.
However, you will be surprised to find out that there are just a few apps that have deployed Chatbots to facilitate better UI/UX services. And the name is Starbucks.
Starbucks launched an app called 'My Starbucks Barista' in which the coffee is served to you whatever you want.
Ending Note
As technology changes, customer behavior changes, and, so as the world.
As we are approaching 2020, we'll encounter many new-aged technologies that are comprised of high-tech functionalities and features, promising us to deliver a full-fledged solution. In fact, there are so many digital transformation examples flooding in already.
We understand that every new technology dominating market trends has its advantages and disadvantages. It's up to you to get the best out of it.
I hope that with the above-mentioned points you must have a clear insight into the digital transformation trends to follow in 2020.
Startups can make the best use of these technologies to enhance their business and boost ROI. Or you can also contact a good web development company to collaborate in the development of the next big product.