Last Updated on 7th December 2021.
The holiday season is knocking on our doorstep. With a 34-day gap separating Thanksgiving and Christmas, this is going to be one long holiday season.
eCommerce retailers would hope that it is a fruitful one too.
The projections suggest that holiday season retail eCommerce sales in the US in 2018 would match the growth registered in 2017. The sales are expected to grow by 16.2% to 16.6% as compared to the spending last year. Therefore, the holiday season offers a great opportunity for eCommerce retailers to maximize revenue and sales potential.
However, the increased sales won't just fall in your lap. You will have to prepare and plan for it. You will have to take foresighted actions to make the most of this lucrative period and send your sales shooting off the charts. You may need to devise a new marketing strategy, avail of e-commerce web development services, and maybe even tweak your business policies.
The following 13 tips would help you do just that.
1. Choose The Holidays You Want To Participate In
There is a holiday or two almost every week during the holiday season. Participating in all of them would be borderline madness.
You must choose the battles that you really want to fight; i.e. the ones that you are almost certain of winning. If you have just started your eCommerce store or if it is your first attempt at a major holiday promotion, then you should probably stick to the 3 major ones - Christmas, Black Friday, and Cyber Monday. In particular, Cyber 5 - the 5 day period from Thanksgiving to Cyber Monday - plays a vital role in driving up sales for the entire holiday season.
2. Create A Promotional Calendar
Once you have figured out which holidays to participate in, it would do you good to start planning things out.
It is important to stay organized over the holiday season to ensure that your campaign succeeds. A simple promotional calendar would come in really handy in this regard. It would help you map out the necessary steps to ensure that your campaign is executed properly.
The promotional calendar may consist of details regarding the date of your promotional email deployment, the day the promotion would go live and the day you would stop it, etc. a Google calendar or even a simple printed calendar would be good enough for the purpose.
3. Revise Your Return Policy And Consider Additional Payment Options
Many of your competitors would be offering more liberal return and exchange terms to prospective buyers. So now would be a good time to evaluate if your already established business processes would allow you to take the same path.
Furthermore, you must consider if you could add additional payment options to your existing ones. For example, if you currently accept cash, check, and card payments only, consider if you could accept wallet payments too. Usually, there shouldn't be any hassles with increasing payment options. Besides, it would probably bump up conversions too.

4. Determine Which Marketing Channels You Wish To Focus On
Every business must choose its ad channels strategically. Your campaign would end up compromised if you are too scattered.
Evaluate which channels are optimal for your business and focus on them. Figure out how you could use social media ads, blog posts, email marketing, retargeting, etc. both individually and as a combination to market your brand and products to potential consumers effectively.
5. Think Mobile-First
A Statista report estimates that mobile sales make up around 40% of all ecommerce retail sales in the US. By 2021, the figure will cross the 50% mark.
Thinking mobile-first is not just important, it is inevitable. With such an enormous demand from mobile consumers, it is imperative that you give due importance to your mobile app and ensure that your website/app is functional across all types of mobile devices and operating systems.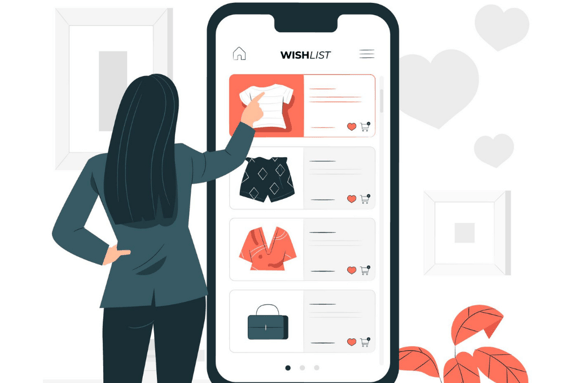 6. Improve Your Site
Just like you try to present the best version of yourself on the most important days of the year, so should your eCommerce store.
You need to make sure that your site is easy to use, has strong features, and offers tremendous functionality for your users. Hire e-commerce developers who provide the best eCommerce development solutions for improving and updating your site and making it relevant on the days that matter.
7. Promote Your Best-reviewed Products
Customer reviews are often underestimated as sales tools. They offer a genuine, unbiased source of information to your prospects; an attribute that makes them highly sought after among the audiences.
Focus your campaign this holiday season around products that your customers have been raving about and these products will help you cruise through the season.
Besides, if your new customers are happy with the first product they purchase from your store (as they should be considering that most other customers have given that product a big thumbs up), you can expect them to return for another purchase.
8. Be Bold Enough To Adopt An Aggressive Pricing Strategy
The holiday season is not about profit margins; it's about the sales volume. The sales volume during this period would generally be larger than that at any other period during the year.
However, the competition too would be at its fiercest. If you wish to beat the competition, you must not shy away from slashing prices to capture a greater market share. This is the time when customers are looking for the best deals alert, it is what you should give them. If there ever is a time for being bold and aggressive with your pricing, then this is it!
9. Evaluate The Option Of Providing Free Shipping
Just like you would have to consider a more lenient return and exchange policy to keep up with your competitors, you would also need to look at the option of providing free shipping to your customers.
Those who book orders at the eleventh hour would not wish to pay exorbitant shipping charges simply because there would be plenty of online retailers who would not charge them anything for it. If it fits with your plans, provide free shipping during this holiday season.
10. Provide Your Audience With Product And Service Information ASAP
Online consumers start looking for the best holiday season deals well before the holidays even start.
You have to be prepared for this incoming traffic and give the people the information that they are looking for at the earliest. You must revamp your product information pages and make sure that this information reaches them by letting them know of it through various ad channels.
11. Integrate Live Chat Functionality
Modern customers demand expedient responses from retailers.
Real-time query resolution and live interactions have become extremely important for providing a wholesome customer experience. Integrating live chat functionality would be your best option for fulfilling this vital customer requirement. You could explore the option of installing chatbots on your e-store. Get in touch with an e-commerce web development company to discuss the same.
12. Test Your Site's Ability To Handle The Incoming Traffic Surge
A crashed or unresponsive site is an online retailer's worst nightmare, particularly if it happens during the holiday season.
The incoming traffic for your e-commerce store would be at its peak levels during this period. So before this traffic surge on your website/app begins, it would do you a world of good to test if your site could handle the load. Hire the services of a trusted team of e-commerce development experts to carry out these tests for you and rectify the problems if any.
If you are using Magento e-commerce solutions then it is advisable to ask only an experienced and reputed Magento development company to do the job for you.
13. Keep Track Of Your Campaign
Marketing is only one-half of the equation. Tracking your efforts and the progress of your campaign is the other (and arguably more important) half.
In the absence of proper tracking and analysis, you would only be guessing the true success or failure of your campaigns.
Besides, it isn't that tough a task either! Tools like Google Analytics simplify this process for you to the extent that you wouldn't even need to actively participate in it on a constant basis.
To make the best of the holiday season opportunity that you have, you will have to invest a lot of time, effort, and even money. However, if you plan and execute your holiday season strategy smartly and effectively, the rewards would far outweigh all the costs and your sales would only be heading upwards.