Mobile app usage has grown manifold in recent years and it is expected to continue to grow significantly, thanks to the connectivity and advancement in technology. A study report based on mobile app usage statistics shows more than 75 billion mobile apps have been downloaded and the figure is expected to reach 268.69 billion by 2017. In addition, consumers spend 85% of the time that they use their smartphones on apps and 26% of research starts from apps. Thus, we can see that mobile apps are playing a big role in productivity and marketing and they are essential for success. But, the success of a mobile applies in how well it can engage users and solve their purpose. And this is only possible through mobile app analytics.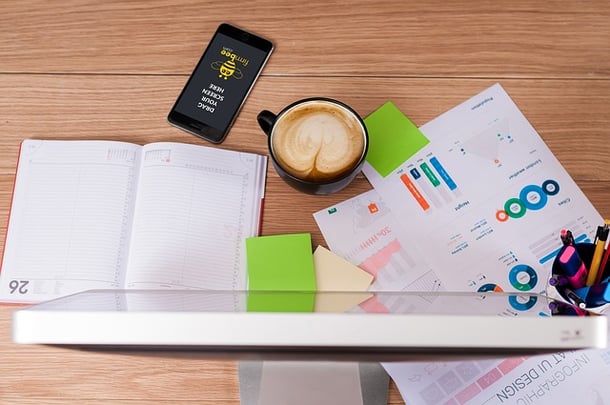 Mobile app analytics refers to the collection, measurement, reporting and analysis of mobile data for the purpose of understanding and optimizing app usage. Mobile app analytics helps you understand customer behavior and tells you how you can customize your app to meet the needs of your customer.
Why Mobile App Analytics Has Become So Important?
Mobile users spend an average of 37 hours each month in apps and there is a 63% increase in usage every quarter. If you do not try to get the most out of the opportunities offered by the mobile space, then you are making a big mistake. Mobile app analytics helps you make the right decisions for your business. For example, a report by the Aberdeen group says that companies that used mobile analytics had an 11.6% increase in revenue while companies that chose to ignore mobile app analytics had a 12.9% decrease in revenue. From this example, the importance of mobile app analytics is clear enough.
Important Metrics in Mobile App Analytics
Mobile app analytics seems to be a more technical word unless you know what information is tracked. Some of the metrics that mobile app analytics provides are:
Users – It helps in segmenting audiences and tracking specific behavior.
Session intervals and lengths – It tells you how much time a user spends in each individual session and allows you to optimize the checkout flow.
Time spent in app – It tells you how often the app is being used. This information helps you understand the pattern and how the users are engaging with the app.
Acquisition – It tells you the number of downloads from the different locations, for example, whether it was downloaded due to an organic search, word-of-mouth, in-app referrals or paid campaigns.
Retention – It measures the percentage of users who return to use the app.
Screen flow – It tracks the exits by the screen, total occurrences of visits by screen and workflow between the screens.
Lifetime value – It represents the financial value of the app and how much each user is worth in his or her lifetime.
The metrics mentioned above allow you to gather valuable information and provide insights on how usable your app is. They also provide indicators that help you improve your app. Some of the benefits provided by mobile app analytics are:
Optimization of mobile campaigns;
Better delivery of services;
Detection of mobile devices and specific user engagement;
Discovery of which parts of an app work and which parts do not to optimize its working;
Discovery of which strategies are capable of driving more conversions; and
Usage statistics of an app.
If you have a mobile app, there are several free and premium mobile app analytical tools that you can use. We have presented you with the top five mobile analytical tools and their pricing models.
Analytical tools and pricing

This is a mobile-in app tool that is free to use and that works on different platforms, including Android, iOS, Windows, Blackberry and Java ME. It has a multitude of features that provide you with deep insights. Its dashboard can be customized as per your needs and gives instant information on the audience, events and usage.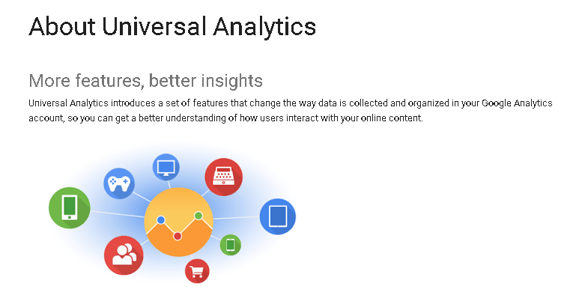 Launched in 2012, Universal Analytics is a cross-platform app analytical tool that lets you easily track conversions and revenue. Some of the insights provided by this tool are acquisitions, app behavior, app conversions, audiences and Google Play sources.

Specifically designed for iOS platform, Apple App Analytics is available for free. This mobile app analytics tool gives you three sets of data which are App store data, usage data and sales data.

Based on a freemium model, Mixpanel is available for Android and iOS platforms. It offers specialized event-based analytics, such as account creation, in-app purchases, sharing, and upgrades

A multi-platform analytical tool that is free if self-hosted. It has an intuitive user interface that presents you with an easy way to look at data. Looking at the benefits provided, every business that has an app needs to take mobile app analytics seriously. With so many free analytical tools (Flurry, Universal Analytics, Apple App Analytics) available, companies need not spend extra to get the benefits offered by this technology. Did we miss any aspects of mobile app analytics?