With over 178 billion mobile apps downloaded in 2017 and the number to go up to 258 billion by 2023, the mobile app industry is certainly thriving. If that's not all, the projected revenue from download, ads, and in-app purchases in mobile apps is predicted to touch a whopping $693 billion dollars by 2021!
While enterprise mobility and mobile app startups are already disrupting the tech, these numbers are sure to eliminate even the slightest peck of doubt if there is. 2020 pandemic led to an increase in mobile usage and this is what the businesses would look forward to encash in the coming year. In 2021, one can see hundreds and thousands of entrepreneurs, SMEs, and even the hot-shot enterprises swaying to launch their mobile app and grasp benefits out of digitalization.
Regardless of the industry, each business is eyeing to up its mobile app game and place higher bets on this industry. But the thing is, finding success in this dynamic market is not everyone's cup of tea.
Although there is a complete pool of mobile app developers and companies out there, meeting the rising expectation bar of global clientele requires expert assistance. An expert who can bring emerging technologies to the table to help you penetrate the mobile market.
To save your time and struggle of shortlisting the best companies, we have prepared a list for you. This list comprises the top 10+ mobile app development companies in 2022 that you can turn to for to launch your mobile app. Have a look.
Classic Informatics
Classic Informatics is a global mobile app and web development company that serves its clients from its offices in India, Australia, and the United Kingdom. The company was founded in 2002 and has a team of app developers that believe in evolving with the evolving technologies. It makes use of new-age mobile frameworks & technologies to develop applications that are effective and successful. One can avail iOS app development, Android app development, hybrid app development, and React Native app development services from this firm.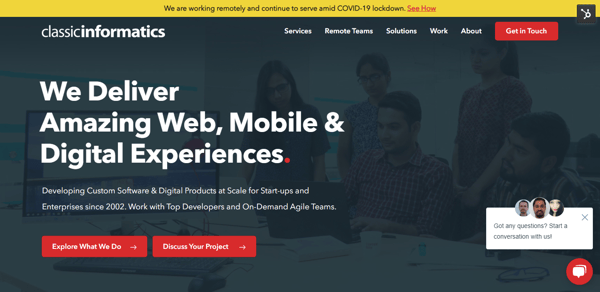 With its headquarters in Gurugram, India, this web development company also offers companies that want to outsource mobile app development. It displays a robust technology stack that comprises Swift-iOS, Objective-C, Android, java-Android, and React Native for extremely functional app development.
Prismetric
Two technocrats, with outstanding experience and expertise in mobile solutions, came together to give birth to Prismetric. It was incepted in the year 2008 and over the past decade, it has managed to set its strong foot in countries like the US, UK, Canada, Australia, European countries, UAE, and South Africa. The company shares one vision- 'Customized technology solutions that delight clients'.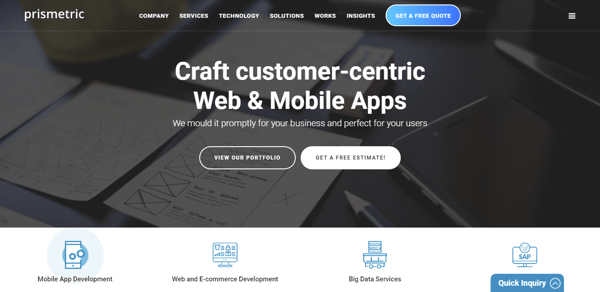 Right from strategizing and designing the app to developing, maintaining, and marketing it, they have the expertise to take care of each aspect of your mobile application development.
Sparx IT Solutions
When it comes to finding the most diverse mobile application development services, Sparx IT Solutions is the name that comes first. The company was established in the year 2007 and has successfully delivered over 250 mobile apps with its full-scale mobility solutions. They believe, "Our ultimate objective is to provide the best services and improve overall growth of client's business in the cut-throat market".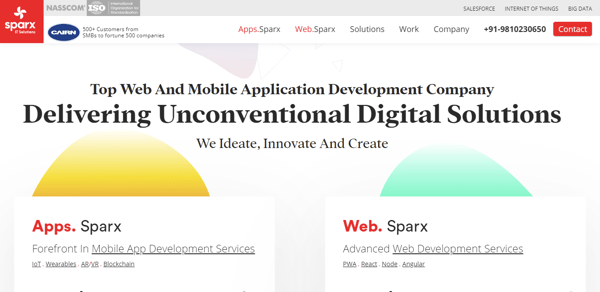 It offers a full range of mobile app development services that range from iOS or Android development to emerging technologies like wearable/IoT or AR/VR app development. It also offers complete game development, mobile app support, app marketing, app testing, and mobile analytics.
FATbit Technologies
FATbit Technologies is a mobile and web app development company that provides state of the art software solutions. Its developers have the skills and capability to build interactive native and hybrid mobile apps. FATbit uses the agile development approach to make its end products highly functional and up-to-date with all the latest norms. Its work process involves in-depth research and strategic deployment to ensure the smooth development of the product.

Though FATbit caters to diverse kinds of mobile app requirements, it has gained a name for developing marketplace applications like eCommerce stores and cab booking/food delivery apps for iOS and Android platforms. It also caters to the UI/UX development needs of a brand.
RentALLScript
RentALLScript is an app development company that started its journey with a passion for developing web and mobile applications for small business owners and entrepreneurs. They are part of 300+ successful entrepreneurs' journey. The company started its journey in 2016 and has been offering unmatched mobile apps to businesses of all scale.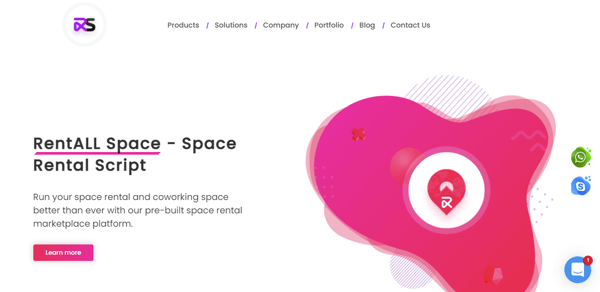 As a leading mobile app development firm in the rental and on-demand sector, they've created some unique products such as RentALL, Wooberly, WooberlyEats, etc.
Konstant Infosolutions
A globally reckoned mobile app development company in India, Konstant Infosolutions excels in the most advanced technologies like IoT, AR/VR, Wearables, cloud integration, cross-platform, enterprise mobility, on-demand and much more. The company works with a vision "To become the most trusted and preferred offshore IT solutions partner for Startups, SMBs and Enterprises through innovation and technology leadership".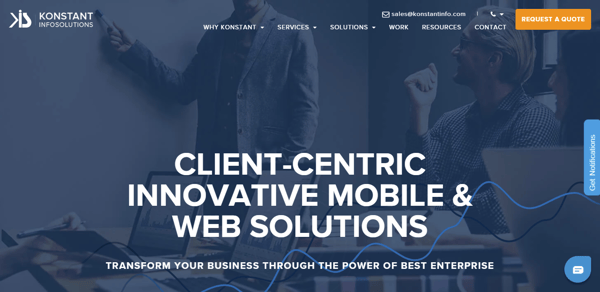 They have over 180 experts working for them and can handle all queries to offer tailor-made solutions. It has developed over 500 mobile apps since its inception in the year 2003. When you hire mobile app developers of Konstant, you will get experts who specialize in HTML5, CSS3, and jQuery.
Hyperlocal Cloud
Hyperlocal Cloud is a reputable mobile app development company that offers top-notch app development services in the United Kingdom. With their expertise and experience in the field, they are known for delivering high-quality mobile applications tailored to meet the specific needs of their clients. Whether it's creating innovative iOS or Android apps, Hyperlocal excels in designing and developing mobile solutions that are user-friendly, visually appealing, and functionally robust.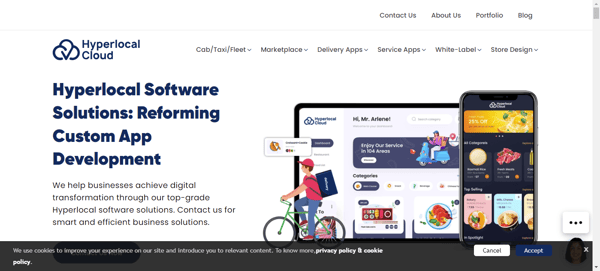 Their team of skilled professionals stays updated with the latest industry trends and technologies to ensure that their clients receive cutting-edge app solutions that propel their businesses forward. If you're looking for a reliable mobile app development partner in the UK, Hyperlocal is a leading choice.
Techuz
Techuz is a 2012-established mobile app development company that holds expertise in Android, iOS, React Native, and Ionic development. This company was established by a group of innovative and farsighted technology mavens who aspire to deliver nothing but the best in the realm of mobile app development. The mobile app developers in this team share the same vision set by its founders, 'Create enduring value for clients whilst being a pioneer in the latest technology.'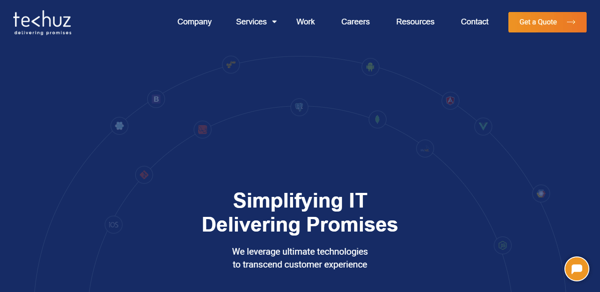 Techuz has gained recognition among the startups, SMEs, and even established enterprises as it delivers on the promise of developing the MVP for the app in less than 3 months. They have successfully completed over 100 projects and have clients spread across the USA, the UK, Australia, UAE, Singapore, and Europe.
Cumulations Technologies
Commencing its operations in 2012, Cumulations Technologies works on co-creating any business idea into a successful and effective application product. Their mobile app development services are mainly targeted at providing solutions in Healthcare, multimedia, and IoT. Their strong suits are designing intuitive UI/UX, developing engaging Android and iOS apps, and creating scalable IoT solutions.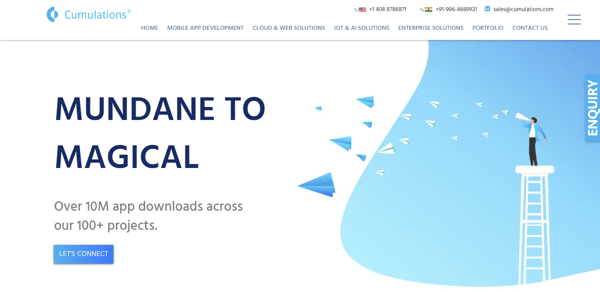 Cumulations come with the experience of working with various household names like Puma, Intel, Siemens HealthCare, Titan among others. They have developed serverless apps and vehicle tracking solutions in IoT and also come with the skills for chatbot development, Alexa skills development, and Google home action development when it comes to Artificial Intelligence solutions.
Bamboo Agile
Bamboo Agile is an Estonia-based software development boutique for enterprises. For almost two decades, they've been delivering solutions for telecommunications, education, healthcare, marketing, advertising, e-commerce, and so on, with their global reach stretching from the US to the UAE. Bamboo Agile is a trusted partner of numerous renowned brands, such as JLR, Škoda, A1 Telekom Austria Group, MobileTelesystems, and many others.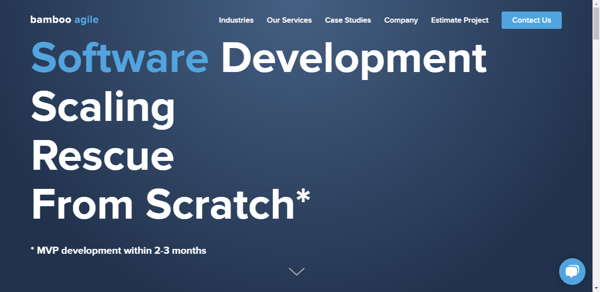 As a mobile application developer, the company is eager to provide you with a bespoke solution for your organization's needs. No matter what app you need, on native or cross-platform technology, the Bamboo Agile team will provide you with the one tailored to satisfy your users and solve their main problems. Bamboo Agile has great case studies in creating mobile apps, which can be browsed on their website.
Dot Com Infoway
With over 18 years of experience in the IT industry, Dot Com Infoway offers a complete range of IT solutions with a strong hand in providing mobile application development solutions. This mobile app development company is offering comprehensive assistance in developing a mobile app and making it succeed in the market.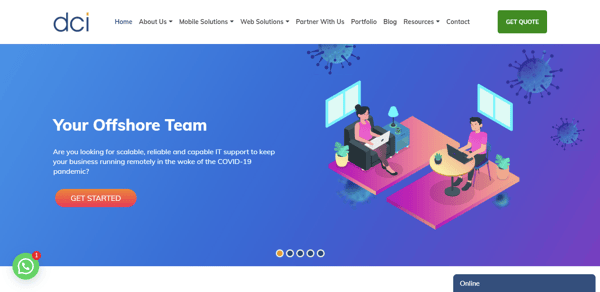 Dot Com Infoway is known to be providing 360° Mobile solutions. The company is located in India and has offices in Australia and the United States of America as well. It was established in the year 2000 and has been engaged in offering user-centric mobile application development services for iOS, Android, Windows. They also specialize in integrating your app with blockchain technology to deliver a stable product.
Appus Studio
Offering full-cycle mobile app development services, Appus Studio is known for designing iOS & Android apps using a powerful stack of technologies. The best part about Appus Studio is that it offers a 6-month warranty & post-production support for all the apps it develops.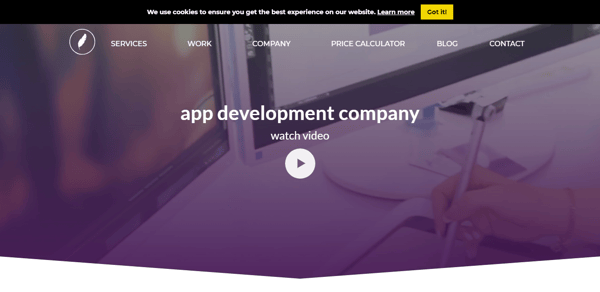 This mobile app development company is powered by a team of dexterous and strong-willed individuals. They infuse innovation and creativity with the latest technologies for each app development project that they undertake.
Dom & Tom
Building the future of digital, Dom & Tom has worked with over 240 clients across the globe. In fact, their numbers are great and they have successfully built about 500 products in their 10 years of service in the industry. Their clients include all types of organizations from Fortune 500 companies to next-gen startups.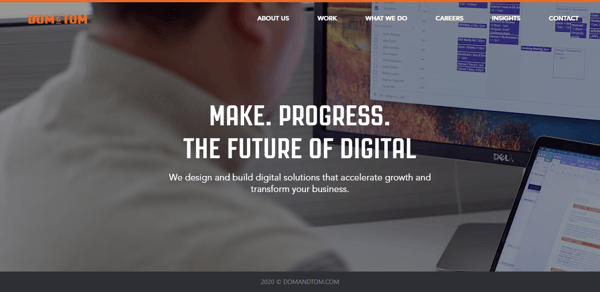 Dom & Tom is a US-based firm that run by its twin co-founders, who set its founding stone in the year 2009. They have over 100 developers working for them. Right from the mobile app consultation phase to its development and then mobile app marketing, you can find a complete suite of services pertaining to mobile app development.
Also Read:

4 Myths About Mobile A pplication Development
Fusion Informatics
Specializing in IoT app development, Fusion Informatics literally fuses innovation with emerging technologies and mobile app development trends. What gets Fusion Informatics' name in the list of top mobile app development companies in 2021 is that its forte lies in the emerging technologies. It was started in 2000 and has been a true IT partner in the mobile app development of many companies.
They have specialization and an upper hand in developing apps that are empowered with the future-techs like Blockchain, Artificial Intelligence, data science, bots, cognitive service, IoT, deep learning, and cloud solutions. If getting an app running on the emerging technologies for digital disruption is your requirement, Fusion Informatics is the organization you can trust.
Bottom Line
In order to break into the mobile market and rise to the top, one needs to ideate their app, perform in-depth research, and go through an iterative process through the development. An expert at your assistance could help you with that. You can go through each company's offerings, technology stack, and their portfolio to find the one that works best for your app idea.
Make sure to assess all these companies on various parameters like their experience, technology expertise, methodology, etc., to find the best mobile app development company in 2022 to materialize your idea.