2022 was a year that brought in new hope for everyone. While the start was a little rocky, the journey throughout the year was smooth and fulfilling. After two years of ups and downs, 2022 felt like a ray of sunshine for everyone. Businesses spanning all industries saw the year as an opportunity to grow unstoppable and achieve untouched heights.
For all of us at Classic Informatics, 2022 was an eventful year. We completed 20 years of delivering excellence and celebrated this milestone with pomp and vigor.
Although we continued with our Hybrid model of working along with work from anywhere for a majority of our Classic family, our physical meetings increased in 2022. We saw more and more people turning up at our offices in Gurgaon and Chandigarh. In fact, we also had two very amazing celebrations with all our team members.
Indeed, 2022 was a memorable year for Classic Informatics. And through this post, we intend to recap the entire year.
2022 Was About Expanding & Leveraging Hybrid Work Model
In the year that has gone by, Classic Informatic stayed by the hybrid model of working along with the work-from-anywhere policy. However, we made sure to make the most of this newly adopted model and expand on it. And that's how 2022 wasn't just about being remote, it was also about being hybrid, extending our tech capabilities, enhancing ourselves as agile practitioners, and more. Let's see what made 2022 a memorable year.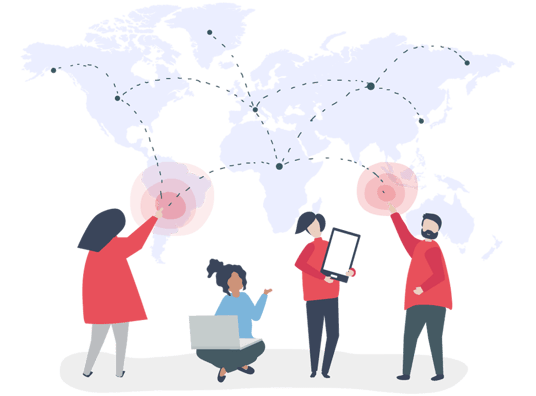 We Completed 20 Years In Business
We achieved a big milestone in our journey as a digital enabler- completing two decades of Classic Informatics in business. And we knew it called for a celebration. So, for the first time since the pandemic, we gathered Classicites from our Gurgaon as well as the Chandigarh office to meet at one venue and celebrate this momentous occasion. And what a night it was! One of the most memorable celebrations we've had at Classic Informatics so far. It was filled with music, dancing, delectable food, and some great surprise acts.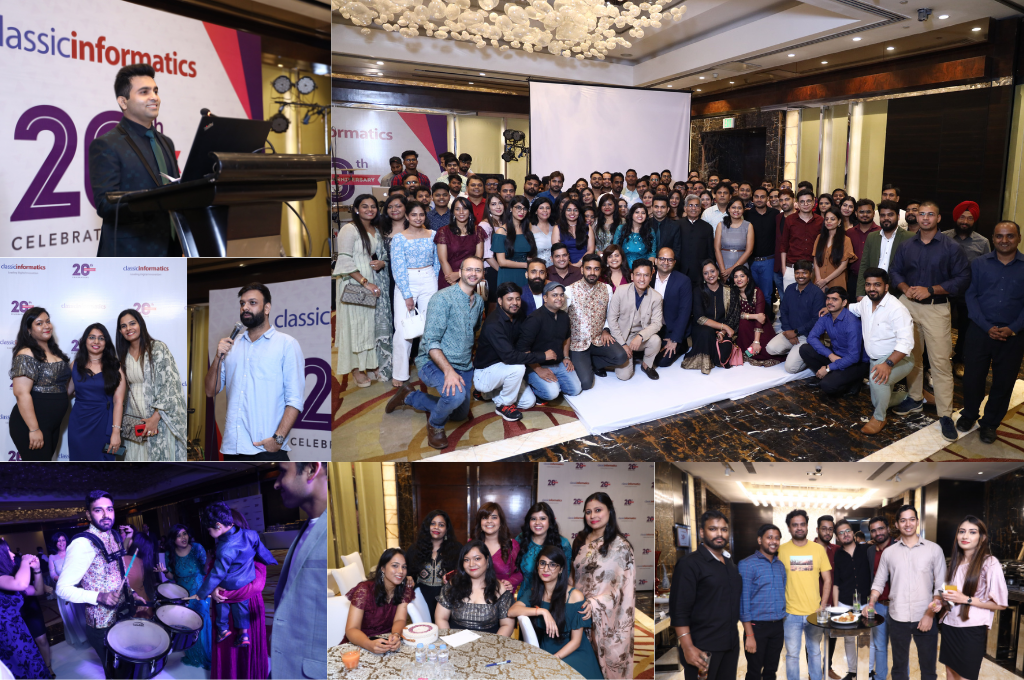 We Explored New Avenues In Remote
Since we shifted to the remote working model, we've been exploring ways to leverage the many benefits that it entails. And in 2022, we decided to expand globally. We were able to add more diversity and global talent to our team in 2022. Remote blurs the geographical boundaries in the workplace, and we leveraged that in full swing in 2022. Our organization welcomed people from different parts of the country and various countries across the globe.
We Attended The Biggest Web Summit In Lisbon
2022 saw things returning to normal and events being reorganized on the same huge scale as they were in pre-covid times. And one such event was the Web Summit in Lisbon, Portugal. And we exhibited at this world's largest tech conference. It was a privilege to be a part of this huge gathering surrounded by 70,000+ attendees, 2000+ startups, 900+ speakers, and 1000+ investors.
We flew down with some SMART goals and were very happy to see those goals come to life. Not only did we meet a number of potential clients to expand our business overseas, but we also had the opportunity to experience the European culture in Portugal with our team. Moreover, we got so many insights into the new-age technologies and trends that are expected to shape the future of technology.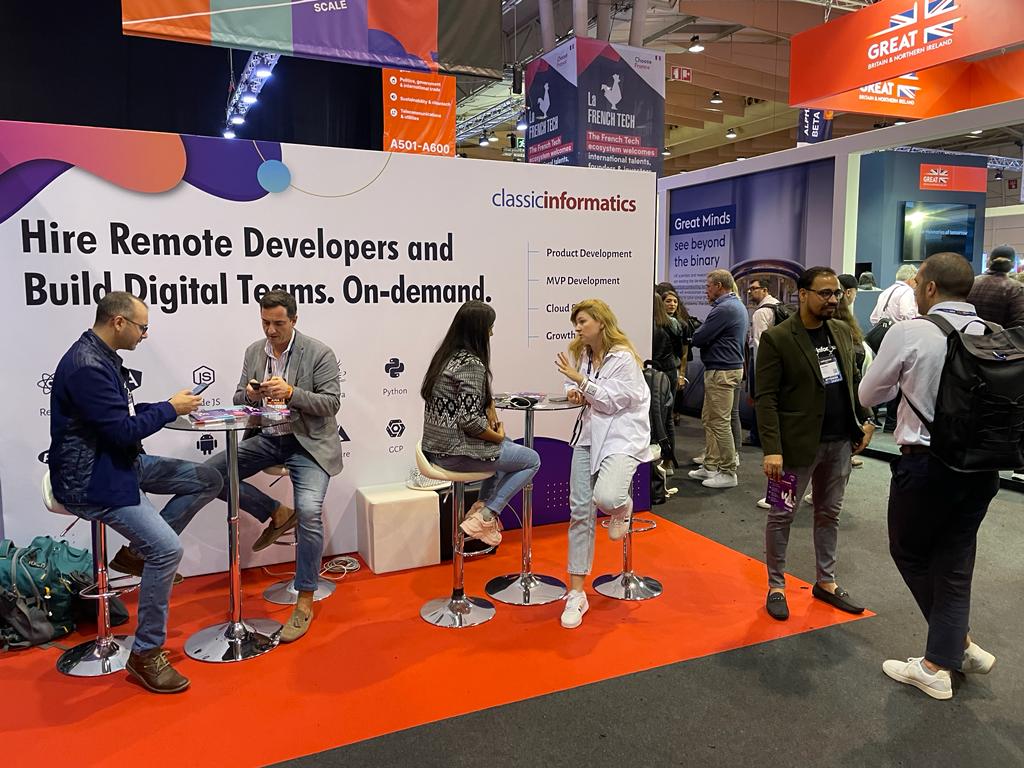 Indeed, it was an eventful conference- we came back with several insights to plan our next year and a number of opportunities to expand our business overseas.
We Started With PMOs
2022 was a year where we started with our very own PMOs. We have started holding weekly meetings between department heads and the management to assess and evaluate everything and ensure everything aligns with our vision. We have updated our processes to ensure project management is a smooth ride. We also hold regular Pulse meetings with every department to share future plans and clarify the vision we are working towards. This has certainly enabled us to make processes more efficient and streamlined.
We Expanded Our Australian Team
Another step we took in the direction of growing our team was to expand our team at the Australian office. We analyzed the business potential that the ANZ market held and took a step toward leveraging it. We added more workforce to the Australian marketing team, which paved the way for new opportunities.
We Kept Documentation In the Spotlight
We cannot stress enough the important role documentation has played in enabling us to manage tasks and processes in this hybrid environment. And in 2022, too, documentation stayed our top priority. It not only helped us streamline all of our processes while our teams spanned across the country but also enabled us to achieve various organizational goals. We had everything in one place whenever needed, which eliminated a lot of hassle of going to and fro between different departments or team members.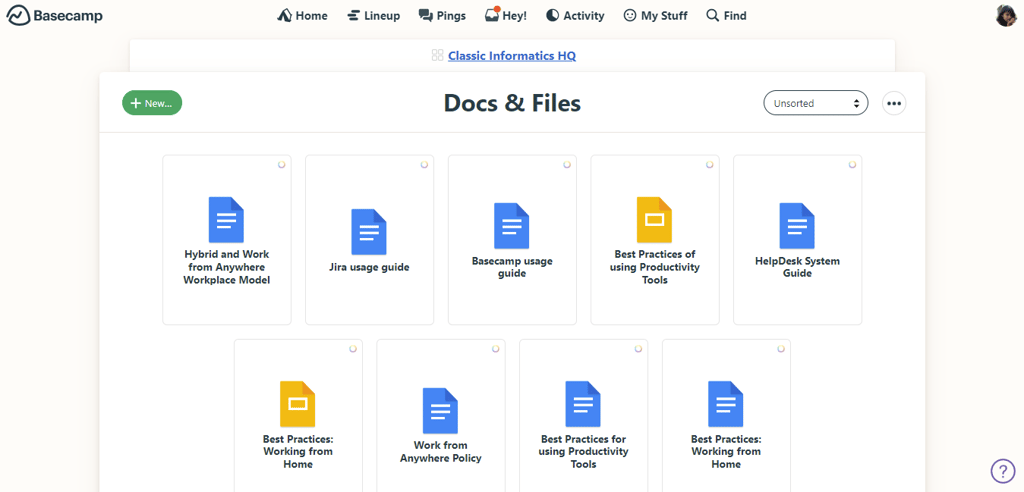 We Extended Our Expertise
At Classic Informatics, we love to be at par with the technologies that are the forerunners of digital transformation. In 2022, we extended our technology capabilities and added various new technologies to our tech stack. From offering complete solutions for Acquia, PowerBI, Sitecore, Salesforce, and more to providing total support for cloud technologies like Amazon AWS, Microsoft Azure, GCP, and more, we offered support for all.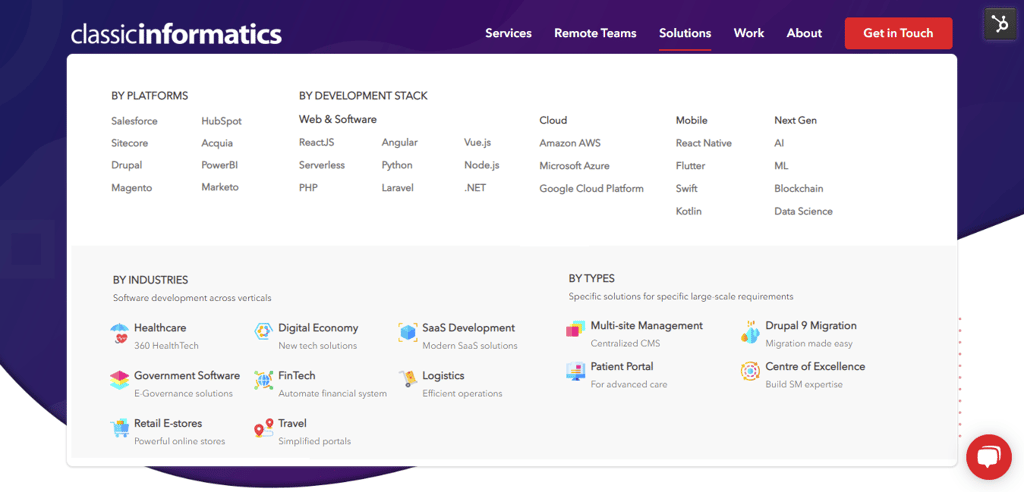 We Shifted Our Focus To New Technologies
We keep the latest trends, business demands, and technology maturity or obsoleteness in mind to refocus our efforts and expertise. Analyzing the massive surge in cloud tech, DevOps, and data engineering, we have recently shifted our focus to these technologies. In 2022 and the upcoming year, we are strengthening our hold on Cloud & DevOps as well as all aspects of data engineering.
We Revamped Our UK & AU Sites
Another major update that we had in 2022 was migrating our Australian and UK websites to HubSpot while offering them a complete revamp. This helped us enhance the authoring experience for the two sites, similar to our global website. We gave it a complete revamp from the branding to the services targeted and more.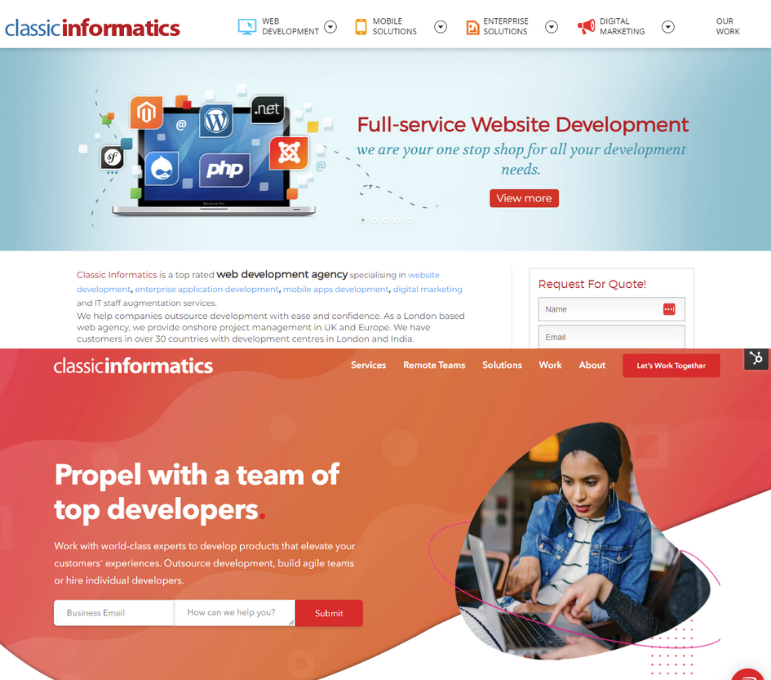 We Came Together To Celebrate
At Classic Informatics, we love celebrations- the getting together of people (whether physically or virtually) and sharing laughs, anecdotes, memories, and experiences. And while we had a number of virtual celebrations this year as well, the physical get-togethers for New Year and our 20 years celebrations brought everyone a lot closer.
Here's a quick recap of the events we celebrated at Classic Informatics in 2023.
The Festival Of Colors: Holi

The year started with spreading colors in everyone's life with the festival of Holi. As per Classic Informatics traditions, we celebrated Holi with a lot of fun and vigor. A great virtual event was organized for our employees, and everyone certainly loved participating in it. There were quizzes. The #OfficeWaliHoli saw many performances from employees, and everyone enjoyed the colorful contests, Bollywood twists, and other brain teasers around the festival of color.

The Big Milestone: 20 Years Celebration

The next is one of the biggest celebrations that Classic Informatics has had so far- the twenty years milestone. And we decided to host an unforgettable event for this occasion. We organized to have teams from our Chandigarh office, as well as our Gurgaon office, come together to celebrate the event.

The One With All The Pomp: Diwali

Diwali is one of the most anticipated festivals at Classic Informatics. This year too, we had a lot of games, contests, and quizzes planned for the day. Although we had a virtual Diwali celebration, it was no less than a physical get-together.





There were so many performances from our teammates as well as their kids. Not to forget the mandatory Tambola and the lucky draw contest. And the lucky draw got a lot more exciting, with the surprise prize being an iPhone 14. Indeed Diwali at Classic Informatics was a much-celebrated affair.

The Not-so-secret Celebration: Christmas

Well, the year comes to an end with the oncoming of the holiday season and the celebration of Christmas. And our offices were super decked for this celebration. Our teammates even organized a Secret Santa game and exchanged presents to celebrate the spirit of giving and making merry.

The Goodbye To 2022: New Year

At Classic Informatics, we love to bid adieu to the year with a bang. We had two back-to-back parties for this New Year- one at the Chandigarh office and the next at the Gurgaon office. And both the parties were super thrilling. Our teammates gathered at the designated venues and had fun dancing, singing, eating, and drinking at the event. And it was certainly a night filled with laughter, enjoyment, and a lot of blurry but happy memories.

Quarterly Chit-chats

One tradition that we've been following for many years is to host quarterly chitchats. This gives us an opportunity to introduce the new joinees and familiarize them with the rest of the team. Moreover, it includes sharing the vision with all the members and announcing the promotions for the quarter. And the most important thing, felicitating the performers of the quarter and the bright beginners.
We Continued To Grow & Expand
Classic Informatics has continued to grow as a family over the years. And 2022 was no different. We had many new talents added to our team, which included experts at all levels of the organizational hierarchy. We hired technology experts to deliver more services and ensure that we lack nowhere in terms of technology.
And it's a wrap for 2022
That's all for 2022. The year was very exciting for all of us at Classic Informatics. And this post certainly encapsulates the spirit that we had throughout the past year.
And now, we're all ready to welcome 2023 and embrace it with open arms.
Our focus would continue to serve our customers with the best services possible in 2023 and all the years to come. We'd be focusing more on new-age technologies, cloud & DevOps, and services related to data in the coming year.