It is now possible for non-techie founders to realize technology products and sell them!
---
There are so many mobile apps and websites that contain so much information and provide you with entertainment, information, and automation. You may have always wondered "can I start a business on these lines and make some income out of this"?
Yes, it is possible to create websites, simple mobile apps or even undertake web application development; you can make technology products even though you are a non-technical person!
Minimum Viable Product – An Introduction
Minimum Viable Product (MVP) is a term that is applied to the product that has fewer features but yet enough to qualify to be called as a viable product. MVP helps start-ups like yours to conceive and build technology products that can be sold to willing customers and build on further momentum so that it gives you a sustainable business. MVP also implies minimum investment.
MVP development starts with the product idea that is feasible, viable and interesting and brought to a ready to launch stage by the product development team.
The details of the product that are identified as minimally required then are taken into a development cycle that could go through one or more iterations of define-develop-test cycles, once the exit conditions are satisfied may become ready for launch.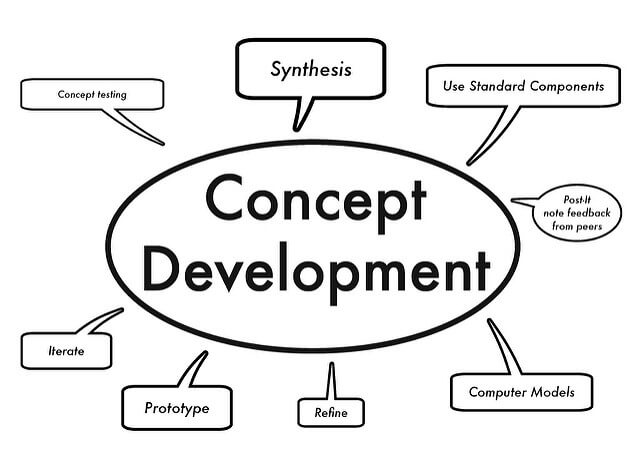 It is also necessary to build a community that will use with interest what you develop here! Feedback from the market can be used as inputs for the next MVP cycles.
Starting with Non-Tech MVP
You can always start a tech company even if you are a non-tech owner; it simply requires viable and attractive ideas for an MVP which must compel the prospective users to feel the need for such a product.
Technology could be taken care of by a techie co-founder or by hiring a techie team or tapping into a partnership with a web development company like ours.
MVP is an ideal way to start for non-tech founders like you. There are many ideas that people have started the MVP with! These could include several ideas of simple applications such as quick checkout for a retail outlet or landing page for a website or subscription page development for a purpose or possibly a game series!
You may wish to build a newsletter website that may eventually provide a lot of content but require subscription form from the willing users; you may wish to build a mobile app that would track daily agenda for an individual with useful features like reminders and follow-up actions.
Never before it was possible to develop applications from a start-up stage, MVP makes it possible! One of the striking aspects of MVP is that you can learn technology as you get ahead on your ideas.
Choosing the Technology Stack
Any technology product is built on a platform depending on the technology chosen.
What would you like to build your product on? Do you wish to realize this on web technologies? Do you think this is best done on mobile/Smartphone apps? Do you wish to build add-ons on office applications for this? Do you want technologies that your product development team is comfortable with!?
This choice will lead you to more choices! Remember that the MVP will give you the first part only; the interest generated by your MVP is expected to generate future business. Changing technologies is not an easy affair even for techie people at a later stage. So you must make a choice now!
Your choice could be governed by the type of network you would like to adopt! For example, if your users are more accessible on the internet, then adopting internet related technology stack could be the way to go. Specific platforms, languages, database, servers, and others could be chosen from the available options; for example, if Smartphones is the network choice you can choose the platform to be Android or iOS (or both).
Whatever be the reason you can make sound decisions on the choice of the technology stack as the information abounds.
Building the Prototype and MVP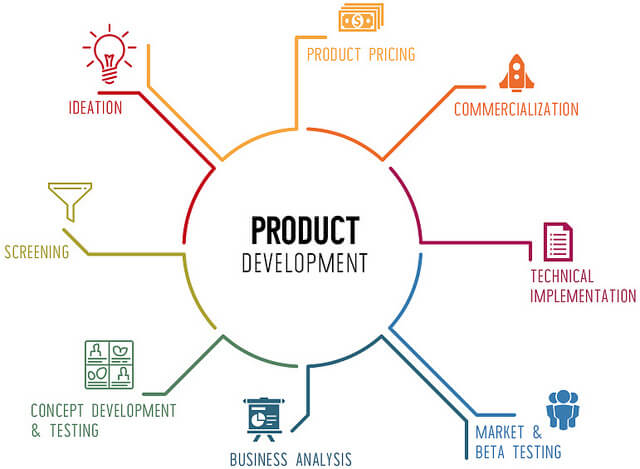 Building a prototype is always the best way to start on anything totally new. There are two advantages: you will get to know the development effort and your customers will know what may be expected. Prototype development also helps to understand the development process.
Graduating from prototype to MVP will be a lot easier and gives you a lot of confidence as many potentially unknown factors become known. While MVP provides a complete functioning unit no matter how limited, a prototype provides an idea into the functioning.
Simply stated: a prototype is "demonstrable" whereas an MVP is "usable".
Tips To Developing A Successful MVP
Here are some useful tips to consider if you want to seriously build an MVP. And you don't have to be a techie, really.
Set a goal and focus a theory: A concept/idea is important to start with. As you discuss this with your peers, prospects, and well-wishers you are likely to get the focus and consolidation on what to make!
Do a market research:

Market research is important to understand two things: if somebody has already has realized your ideas and second if you are thoughts are in the right direction; market research may also help you understand the saleability of your MVP.

Hire a team/remote team:

You can rely on development teams or

remote development teams

like us to convert your ideas into a real MVP. Remote development teams and tools are now a reality and provide capabilities without having to be in proximity to the teams.

Simple tools to launch MVP:

Simple tools such as LaunchRock or Unbounce can help achieve a good amount of launch impact. Both work over the web and provide good coverage and analysis.

Talk to users:

It is good to listen to users before as well as after the MVP is launched; the first one to create interest and second to get the feedback points about what could be done next. The second helps in moving to next parts.

Analyze feedback:

The feedback points from the users must be analyzed for relevance and fitment and used as inputs for next stages of MVP development.
MVP and the technology players enable non-techie owners to realize technology products. They in a way provide the means to enter the market with minimum effort and investment.