For all those who are planning to outsource, we have put together an Outsourcing Costs Guide. This is an all-encompassing guide that will tell you everything you need to know about your costs, calculations, savings, and tips to save more for a successful outsourcing relationship.
Outsourcing on your mind?

If yes, we're sure you have already read or heard hundreds of success stories around outsourcing that helped you made your mind! Outsourcing success stories largely revolve around how companies cut down their costs, freed-up time, brought expertise to the table, and improved the overall quality of the project.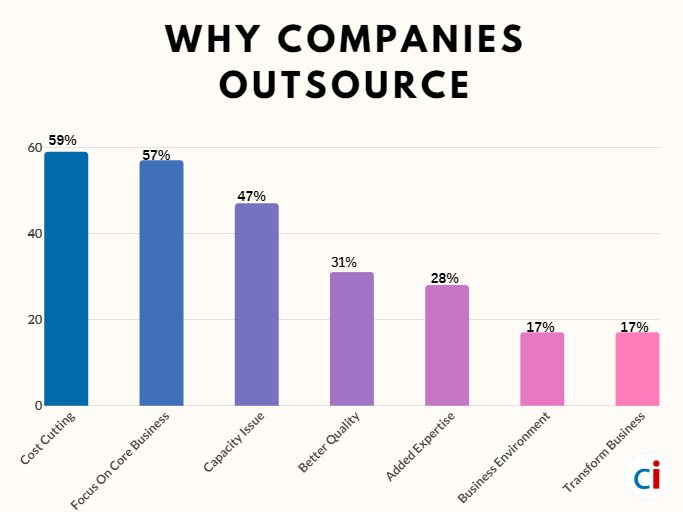 However, not all companies were able to make it to the books of outsourcing success stories. In reality, the rate of failure is pretty high in companies that outsource their IT operations, as stated in an article by the University of Utah!
So, what are these companies doing (or not doing!) that is leading to their outsourcing web development failure? Let's read on to find out!
Where Do Companies Go Wrong?
Many companies, have up until now, seen camaraderie building among their teams! And they feel that adapting to the agility that comes with outsourcing development to India isn't their cup of tea. These companies either try too hard to stay in close contact with the hired developers or sit back and relax while assuming that the outsourcing team would take care of everything.

This is where companies go wrong!

While you need to provide the developers' freedom to the web development outsourcing company, you also need to ensure that you have assigned a project manager to constantly collaborate and keep a close track of the progress.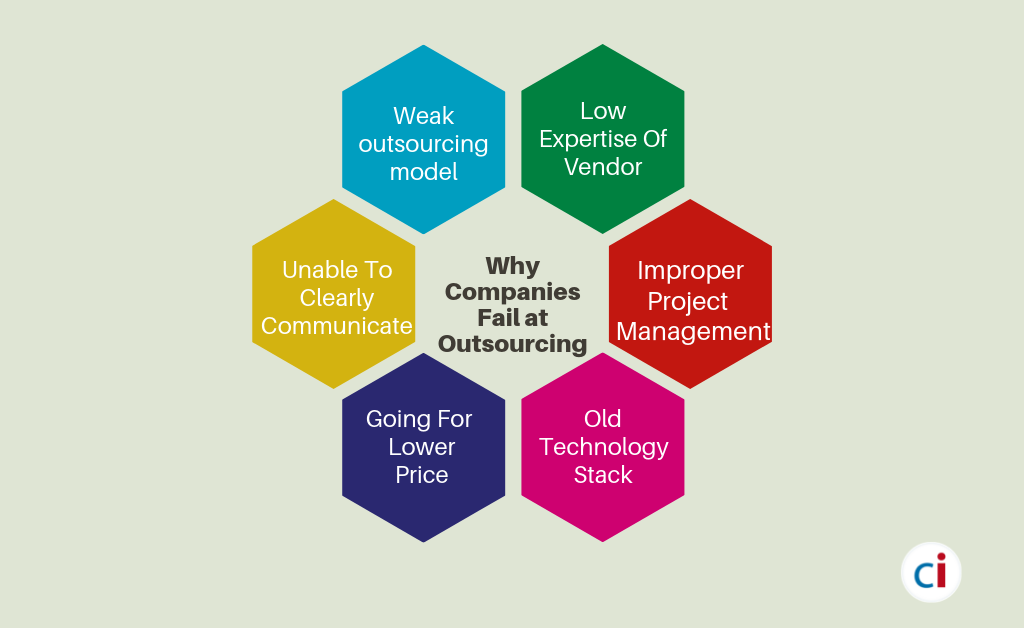 Expect Without Managing
As discussed, many companies that outsource web development to India, China, Philippines, Poland, or any country for that matter, face the problem of having high expectations from them. They sit back and expect their hired developers to tick off different tasks without actually keeping a tab on what they are doing in the meantime.

Not assigning a project manager to closely monitor the progress and work on each update can lead to big shockers on project delivery. And fret not if you don't have the resources or capacity to hire a project manager.

Now you can outsource a fully managed team as well!
Letting Price Trump Quality
Outsourcing web development or IT outsourcing to India means reduced costs! And in a bid to cut down maximum costs, many times companies, especially startups, go for the remote developers that are ready to deliver the product or software at the least price. Going for the vendor with the lowest bid is probably the biggest mistake that companies make in the initial stage of outsourcing web development. If you are outsourcing development for startup, pricing should be given more value.
Implied Commu
nication
Assuming something to be obvious and omitting it while describing your project requirement could lead to unsatisfactory results. Many companies even give away very specific requirements as simple suggestions that might also be omitted by the outsourcing company.
How To Beat The Odds & Succeed?
The challenges in outsourcing software development to offshore companies might seem intimidating but the companies that made it to the success stories fought all these odds and how! They've outsourced a number of business processes and seen their business perform better.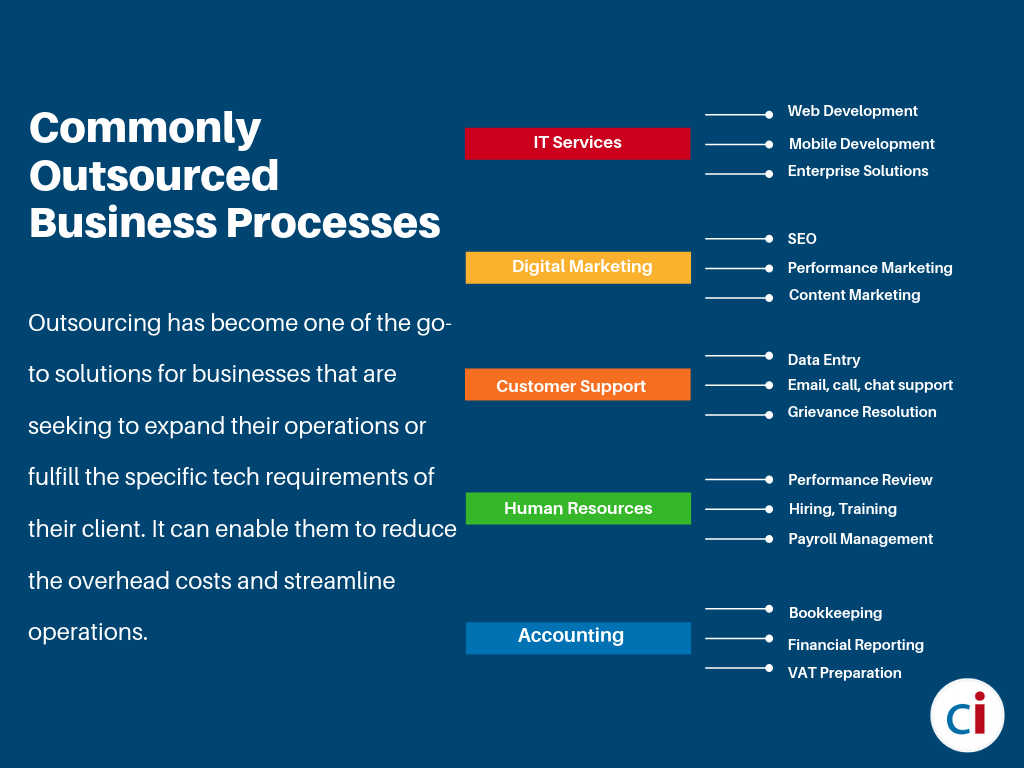 Getting success with outsourcing is no rocket science. Whether you are a start-up that is starting out with outsourcing or an established firm that has been using the remote and agile development approach for various projects, the ensuing tips could help you up your game.
Be Clear In Specifying Project Scope/Roadmap
Once you have selected your outsourcing company in India or any other country, your next step is to discuss your requirements with the vendor. Share everything in writing with all the details you can mention. Be it the actual requirements, the project roadmap, or the scope, offer accurate and detailed information. Have a contract ready with everything included like the SLAs, NDA, IP protection clauses, and all else.
Screen the Offshore Team Like In-House
When evaluating the proposals of different vendors, screen and interview them like you would an in-house hire. Pose as many questions to the outsourcing company as possible to clear away any doubts or roadblocks in the channel. Go through their portfolios and analyze for their relevance in your software or mobile app development outsourcing requirements. They would be an extended part of our in-house team; certainly should be screened like one!
Invest In Good Collaborative Tools
Close collaboration with the remote team is a must when you plan to outsource web development to India. The varying time zone, cultural gap, and communication challenges might pose a challenge. Don't let them! Invest in great collaborative tools. They will help you overcome communication barriers.
Collaborative tools that work:
"Jira is the tracker of choice for teams planning and building great products. Many teams choose Jira to capture and organize issues, assign work, and follow team activities. It gets the job done, no matter where the teams are based."
Convey Your Expectations
Assumptions can be a big roadblock in the successful completion of any outsourced project. In order to get as per the expectations, state what you are expecting from them. Do not assume that any specific step or feature is obvious! Let them know whatever you are expecting of them and at what intervals. If you want to succeed in outsourcing web development to India, stating even the obvious is a must.
Set-up Project Milestones
Project milestones would be the mini-deliverables that you can assign for your project. This would help you in understanding what is going on with the project. You need not poke the hired developers every now and then asking for reports. Instead, you will have the dedicated time frame after which you can automatically expect a report from them.
Adopt All Means To Protect Intellectual Property
Another reason why companies might have faced failure with their outsourcing venture is that they experienced theft of their Intellectual Property. There are many tips that you can follow to protect your intellectual property. Adopting the legal framework and methods like registering for copyright, trademark, trade secrets, and patents could ensure protection.
To Sum Up…
Outsourcing has become one of the go-to solutions for businesses that are seeking to expand their operations or fulfill the specific tech requirements of their client. It can enable them to reduce the overhead costs and streamline operations.

You could be the next success story in IT outsourcing to India! All you need is a focused approach, clear communication, and close tab on the outsourced developers. Choose the right outsourcing web development company depending on your project types, size, tech stack, etc., and also look at their processes and practices.

You never know, it could be you, sharing your experience of finding success in outsourcing like Procter & Gamble, AT&T, WhatsApp, etc.
Originally Published On: 3rd January 2019; Updated On: 26th August 2019