Pondering over how Airbnb has more than 150 million users, or how Instagram thrived despite having no marketing budget initially? It's because people have developed a trust with the products; the value and convenience they've added to their lives hit the rooftop and reached the sky.
In this world of digital clutter, a (digital) product has to continually adapt to the changing and growing needs of the consumer.
New startups are coming up every day, and while 9 out of 10 startups fail, the 1 that works is consistently making life more comfortable. Consider Zonka, a Customer Feedback App that collects customer reviews from diverse channels giving brands an insight into what their consumers need - eventually enhancing life for brands and consumers.
The first step here is to find a real problem, a gap! The second step is to find holistic solutions which need a holistic team that puts their heads into developing and continually enhancing the solution, with a product.
An integrated product team creates products with constant cooperation and technical prowess. Building a well-equipped team is imperative for startup product development.
Now,
Here's how you can hire a holistic group of people for an insightful prototype development:
Setting up a Holistic Product Team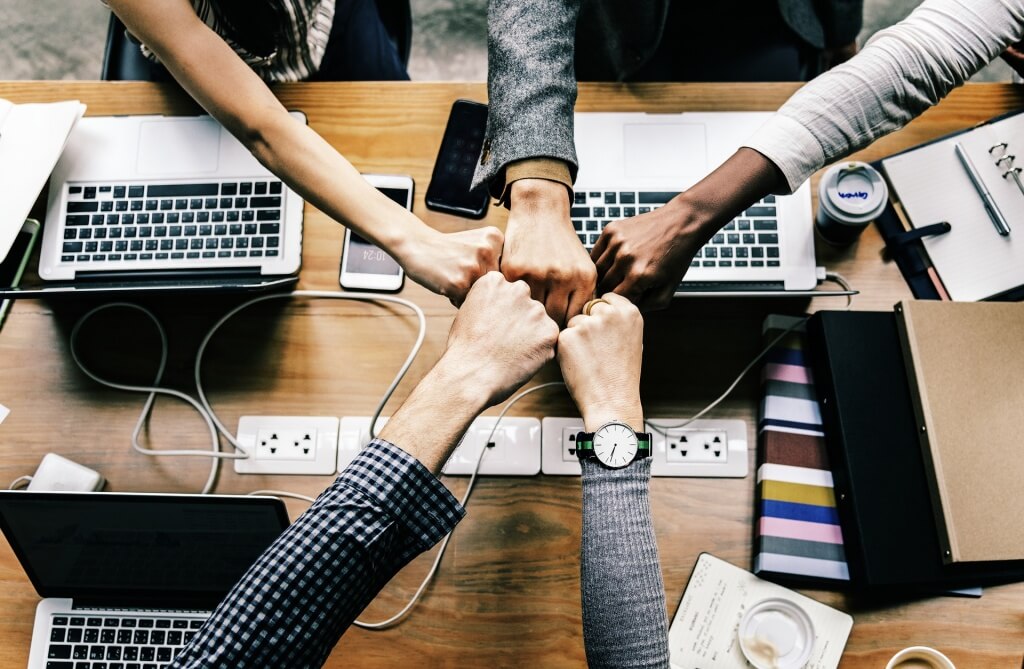 1. Develop a Strategic Hiring Plan
Define the scope of each role according to your end goal or the temporary goals of the product development. Then, select candidates through an engaging approach. During the interview, focus on getting relevant information about each person. Find out why the applicant wants to work with you, what are their soft skills and technical skills. Define and describe the job, leap into details and assess candidates fairly to align the best team.
2. Elucidate Key Competencies
Define specific vital competencies such as high Emotional Intelligence, data-driven attitude, rationality and attention to detail. Then judge the candidates by these crucial skills. Define 'a day in the life' of the particular role and ask if the candidate looks forward to something like this. Is there anything that the candidate would want to add, eliminate or modify in that, and perhaps ask a few investigative questions.
3. Create Questions to Assess Competencies
Formulate questions to evaluate competencies. Generate ideas for questions based on your hiring plan criteria. Everyone in the interview panel should agree to the narrowed down questions. Ask the same question in multiple ways, so you get the rawest, unabashed view of the person.
4. Interpret Responses to Standardize Evaluation
Map out what would an upright response be. Your hiring team may perceive different responses good or bad. Sort out the responses you find best for excelling candidates.
Steps to a Successful Product Development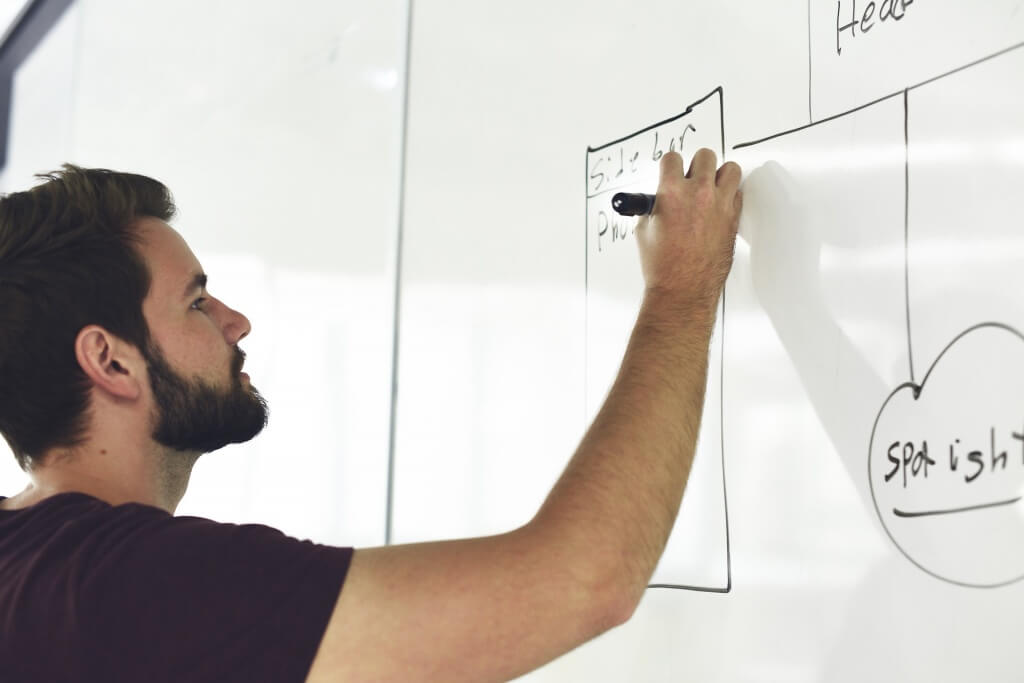 1. Understand your product thoroughly
Strive to create products which are pertinent to the customers. Establish why you want to create the product in the first place. The objective of product development must be consumer-centric. Generate ideas about why should customers use your product. How would it influence the consumer's lives, how would it enhance it or does it add any convenience factor? Determine the needs of people, your current capabilities and how your product would fulfill those needs.
2. Pick the approach that's right for your situation
Discover the appropriate approach you need to follow. For an excellent start-up prototype development, you must work on different platforms. Put efforts in the development cycle to find what would be the right process to create the right product. All the team members should resonate and work on their tasks to come up with a concrete product plan.
3. Goal-Focused Team
Create small cross-functional teams with distributed roles to get product releases in a short time. Doing this ensures a strong focus and discipline to develop better solutions. The team members own the challenges related to the product they're working on. This modular approach helps to decide when to expand the team for higher efficiency.
4. Engage autonomous developers/individuals with decision-making skills
Motivate your team and encourage them to do their best. Allow them to pursue what they believe is important. Give the decision making power to people who are closer to work instead of higher-ups and let them set their own goals and schedules. Group team members and assign them the start-up product development with 100% accountability. Allow open communications (which is indeed a two-way street). This helps your team in delivering promising outcomes resulting in successful product release.
5. Map an actionable product plan with realistic tasks and delivery dates
Construct a thoughtful framework to analyze what to do and how. The must-haves for a realistic product plan are as follows:
Product Outline: (Value, features, and schema of product)

UI Design Elements Upgrade database schema

Build API-integration for internal products

Build API-integration for user portals

Build front-end changes for internal products and user portals

Build integration test

User-testing by an engineer

Begin development (with a concrete outline of features)

Unveil your new product to a small test group and mark out the problems to refine your product.

Set key metrics and gauge the success of a new product.
6. Make product discussions accessible to everyone else at the company
Encourage open and factual discussions. Invite ideas from all team members. Respect everyone's opinion and reach a consensus (based on strong rationale). Everyone must abide by the final say and agree with the final plan. Define roles clearly to each person. The team members must accomplish the delegated roles with a strong sense of responsibility to reduce deviations. Gather everyone for meetings to keep an eye on the growth and development. Build a spirit of comradeship with your team members and take the first step.
Popular Methodologies for Product Development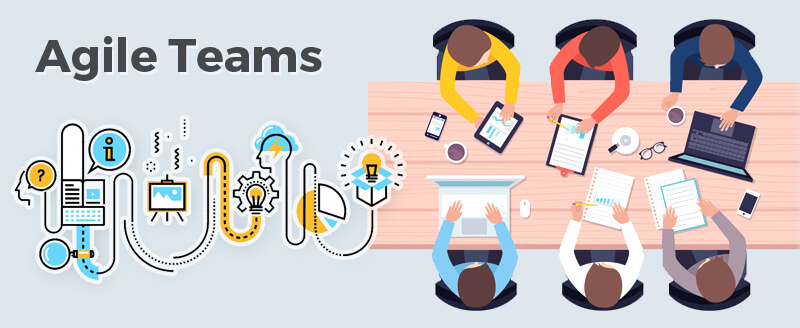 1. Scrum
Scrum is the most sought-after frameworks for agile implementation. Similar to agile development, Scrum uses the iterative software development model for product development. Sprints (iterations of fixed length) run for one to two weeks and enable the team to ship software.
Pros:
Transparency with tasks

Clear project visibility

Boost team accountability

Easy to cope with changes

High quality and reduced costs
Cons:
Chances of scope creep

Poorly defined tasks may lead to discrepancies

The team requires extensive technical experience
2. Kanban
It is a visual framework to use for Agile product development. It displays what to develop, when to develop it and how much to develop. The Kanban methodology requires a Kanban board for project implementation. The board contains columns for: to do, in progress and completed.
Pros:
Highly flexible

Easy to understand

Reduces work cycle time

Optimizes workflow
Cons:
An absence of timeframes (Difficult to figure out how long would the phase last)

An out-of-date board can cause inaccuracies
3. Waterfall
The Waterfall methodology implements a sequential and linear approach for the product development. It includes defined requirements. However, one cannot proceed to the next stage until the previous one has completed.
Pros:
Easy to use and maintain

Follows well-documented approach

Specific start and end points enforce discipline
Cons:
Difficult to accommodate changes

Requirement retrieval can be challenging
4. Lean
The Lean framework facilitates the development of manageable products effortlessly. It focuses on creating products which address the customer in a short time frame with significant waste reduction (unclear requirements, useless code and programming delays).
Pros:
Quick Delivery of Products

Saves cost and time
Cons:
The success of product development depends on the team's workability

High Flexibility may cause developers to lose focus
5. AgileXP
AgileXP development methodology makes the coding process efficient. Constant changes are made to the code to ensure the end product meets the customer requirements. Thus it results in a high level of quality software development.
Pros:
Cuts downtime and cost

Simple code

Transparent Process

Regular testing enables faster development
Cons:
Highly code centered

Lack of proper documentation
Summing Up
Hiring a reliable product development team may seem a daunting process. However, it is recommended to go in the right direction and embrace changes as your grow.
A transparent look at the everyday activities gives a clear picture of the overall progress. You can smoothly transit from concept to production. The journey to success never completes, it's always in progress.