Exceptional and extraordinary experiences are today's customer expectations. That's why digitization is all set to transform the way industry works-and liberating the global opportunities for value creation.
The modern digital technologies are inventing new technologies for innovation and growth across all stages of the customer journey. Multiple industries are developing new ways to deliver smart solutions and customize the customer experience.
The emerging technologies of today will be powering the digital experiences of tomorrow.
Nowadays, Digital Experience is not a buzzword - it is a must and a priority for all business owners and managers. For most of the industries, better Digital Experience (DX) means new technologies, new systems, processes, and structures, and also a cultural transformation.
But believe me, Digital Experience (DX) is more than that.
What is Digital Experience?
Digital Experience is a broad and evolving term, it is a seamless interaction between a user and an organization that encompasses various digital technologies making business processes easy to manage and also enhance the Customer Experience at the same time.
Digital Experience (DX) widens the range of experiences that people have with the organization's communications, products and processes on every digital Touchpoint from the web to app, wearables, beacons, and facial recognition.
Today, industries delivering Digital Experience and Customer Experience are considered essential elements for their future success.
If you do things well, and you do what customers actually want, they will figure it out." — Jeff Bezos
Why is Digital Experience crucial?
We're in the era of digitization where customer experience plays a critical role in future growth of an organization. Let's see why digital experience is crucial to all industries.
Better Customer experience leads to High-level Customer Satisfaction, Loyalty and Retention
Digital experience directly connects with Customers via digital channels and correlates to customer satisfaction. The more satisfied customers are, the more they are likely to stay loyal. In the present era when it's difficult to compete on price, brand or quality alone in the competitive market, customer experience will be the best option to target customers.
Improving Customer Experience results in delivering huge profits and competitive advantage
According to American Express 2017 Customer Service Barometer, consumers in the United States are willing to spend as much as 17% on businesses that deliver "excellent" customer service. Apart from this, 33% of users say they will consider switching to a different brand in case they receive what they consider to be poor service.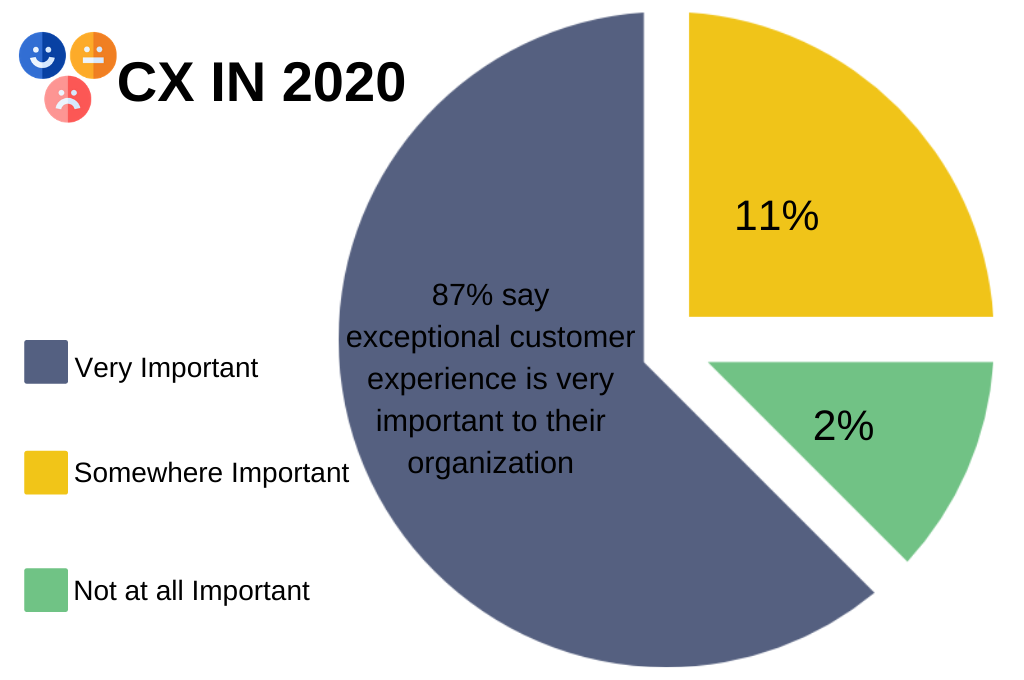 Build relationships. Engage your customers. Increase efficiency and revenue.
Optimizing and integrating every customer touch-point has transitioned from being a cutting-edge advantage to a necessary part of doing business.
If done in the right direction, adding digital solutions that prove instant support and resolve critical issues, not only enhance customer experience but also cuts overall costs.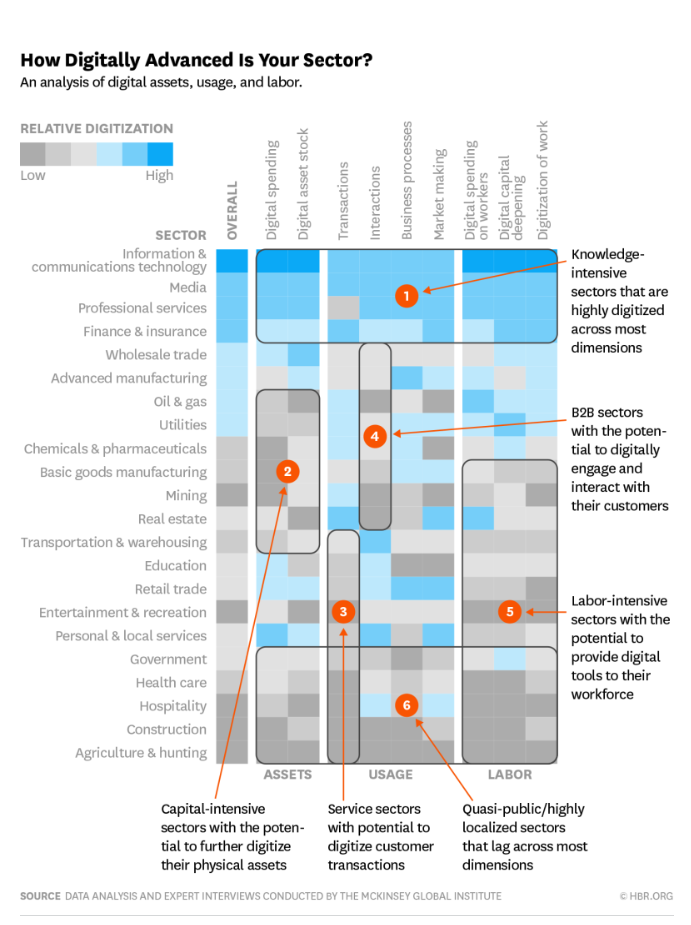 Source: MCKINSEY`
Digital Transformation of Industries Demystifying Digital and Securing $100 Trillion for Society and Industry by 2025.
Customer Lifecycle
The three phases of customer Lifecycle are:
Inventing new digital platforms to create customer experience value the way customers discover and shop for products
Enhancing digital channel relationships using latest technologies to improve the buying and installing of products for end customers
Analyzing the after market experience though digital practices to resolve service fulfillment challenges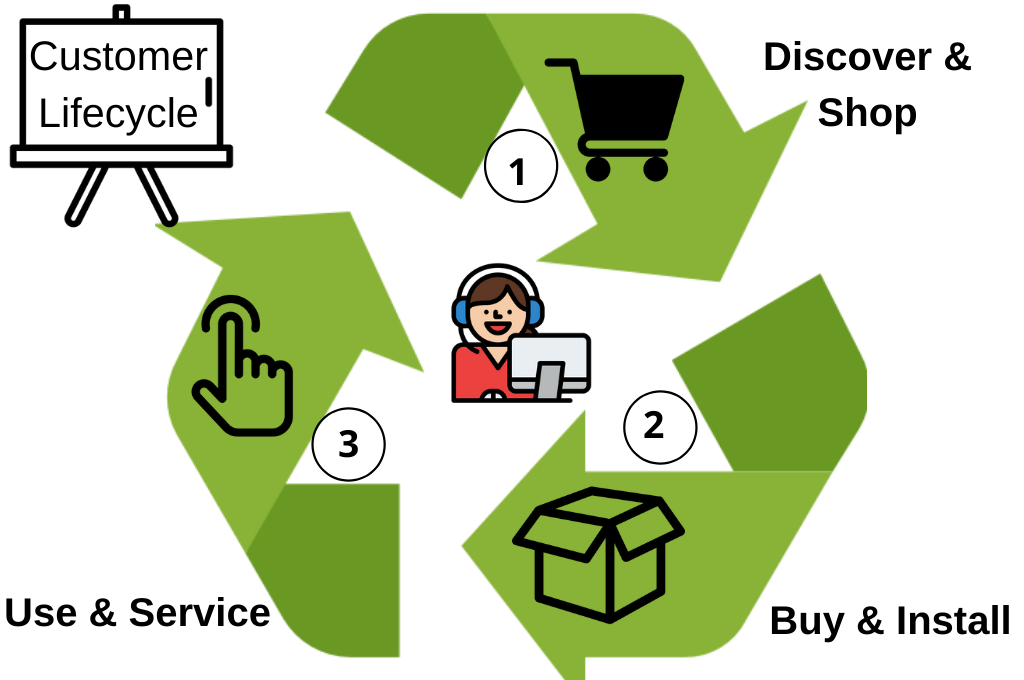 How Industries Are Migrating Towards Digitization?
While migrating towards digital transformation how we can forget our customers: Digital practices and techniques have the potential to profoundly reshape the way varied industries work and interact with and serve their customers. Let's have a closer look:
The Traditional approach permits customer access constrained by minimum order sizes and the cost to serve in a particular market, but e-commerce and web shops allow companies to reach customers in a big number and hence cost to serve can be cut by 50 to 70%.

Online shopping portals such as Amazon, Flipkart, and Alibaba virtually connect endless buyers and sellers are leading the way as game changers, capitalizing on 2015's estimated $1 trillion in B2B digital commerce sales in the United States.

Suppliers who once relied on subjective theories and traditional knowledge to determine prices are now using faster, data-driven tools and digital practices to optimize pricing. Emerging businesses in the food and agriculture industry use the potential of digital through innovations such as precision agriculture, supply-chain efficiencies, and agriculture-focused payment systems.

Sales directors can make smarter resource-allocation decisions based on timely inputs from sales reps, individual performance data, and automated recommendations from tools. Today, customers' success stories and simulations run with the customer during the sales visit. The ability to attract new customers, improve cross-selling, and reduce leakage can increase revenues by 5 to 15 percent, while customer satisfaction can be increased by 20 to 30 percent.
Ways to Improve Digital Experience In Industries
Here are some ways to improve Digital Experience in various industries:
Bridge Digitization and Data Analytics
Digital design and data analytics of a company must work together when it comes to deliver Digital Experience. To achieve end-to-end digitization, an organization should have a close look into its data to understand customer trends and further enhance digital channels. The insights collected from data analytics should be used to develop better digital platforms for the customers.
Consistency of Services
It is crucial to maintain the initial good impression on the customers by providing the best Customer Experience at various Touchpoints. The app or website delivering digital services should be consistent and stay updated with the current software versions.
For businesses, enhancing digital profiles to achieve Digital transformation is essential. But , at the same time it is essential to make changes in the physical space too. For example, the organization must have a proper IT infrastructure to support AI and deep learning factors too.
Keep things Simple and Straightforward
A few Digital Experiences can be unsatisfying and sometimes even annoying. In case when one click leads to multiple tabs opening with advertisements of completely unrelated products. Repeated irrelevant mails and calls can damage the brand image in the eyes of the customers.
Final Word
So, if you don't make your customer's life easy, you will lose your customers, business, and profits and yes everything. The more digital practices you implement, the more you digitize your customer service and enhance the customer experience to get maximum output. No matter what the industry is, a digitized business strategy made for attracting customers, means the biggest market share is there for you.
Always place your customers first.
From emerging startups to industry-leading brands, from healthcare to sophisticated IT firms, we at Classic Informatics offer everything you need to ensure a great Digital Experience (DX) as well as Customer Experience( CX).