Is there any language which doesn't have an open source? Be it Java or Android or even the high-priced and premium graded Apple's Swift, everyone has understood the integral advantages of Open Sourcing which allows swift development and widespread popularity of the language. It came into existence back in 1995 and soon came to be known as the most sought-after server-side scripting languages with an aim to assist web page development.

The term PHP is expanded to Hypertext Preprocessor and it is broadly used scripting language in the arena of web development and other general purposes associated with website design and creation. Though PHP is mainly used by PHP development agency to manage the server side, it is the not the actual cause behind designing it. It can be utilized to create dynamic websites loaded with active content which might have heavy animations and flash to attract and suit the preferences of the end users.
The Reason Behind PHP's Popularity
The popularity of PHP and open source is ever rising and the reason behind this are many, ranging from relentless improvements, effortless maintenance and crucial updates which can be accessed through the PHP web pages. Let's find out why PHP Development Services are keeping PHP at the top of the bill-
● Simplicity is brilliance: Programming PHP is as simple as producing a document in English on the personal computer. The language units used here is bytes and bits making it effortless to be run on almost any system. Contrary to any other language, writing PHP is simple and straightforward.
● Doesn't dig a hole in the pocket: Being an open source network, PHP is not just handy but comes for free and supports a variety of documentation. This feature makes PHP one of the most coveted systems which have found its way into well-known social media apps such as Wikipedia, Twitter, WordPress and Facebook among others. Since it is open source, PHP is always available for novice developers who are willing to try their aptitude in coding.

● Works greatly with CMS: As PHP makes the process easy and simple, the developers can alter the codes according to their will. Any website comprising of PHP can be absolutely customized and transformed as per the needs and preferences of the consumers.

● Matchless versatility: The best thing about PHP is that it can be used in almost all platforms where the designers can coordinate the webpage at differing phases. For business concerns, this paves the way for the economic utilization of the present PHP framework as it can be used for a number of platforms such as Windows, Linux, and UNIX.

● Ease of access and flexibility: The uniqueness of PHP can be well-documented by the fact that the largest social network, Facebook uses PHP and this has been possible owing to the subordinate language called the Hack which comes up with the changing needs of development.
The Advantages That Come with Open Source & PHP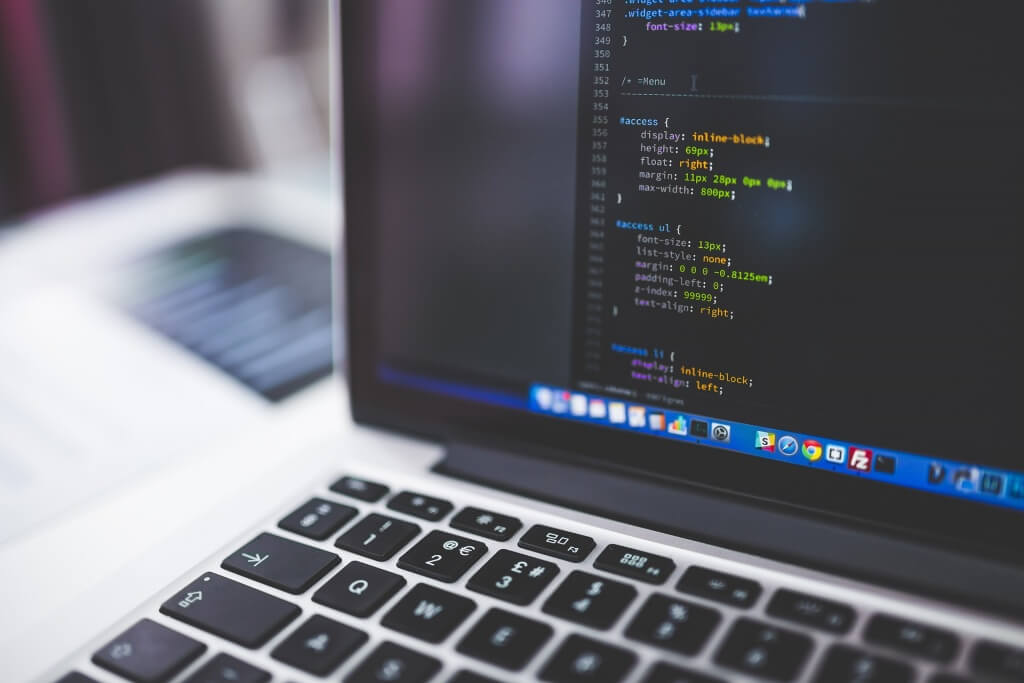 It goes without saying that PHP offers a host of advantages when it comes to the development of a website and now it's time to find out what these benefits actually include:

● Cross-Platform accessibility: The cross-platform nature of PHP is something that has held the spotlight for this open platform. Being cross-platform means it will help in getting operations done across a number of OS which might include anything from Linux to UNIX to Windows. Another point worthy of being mentioned here is that the programming language of PHP can instantly frame up with Apache as well.

● Open source programming: As already highlighted, PHP is absolutely free to use and if the developer is equipped with the needful knowledge in C and Java language, he can create PHP with ease. Contrary to its other counterparts, PHP is much simpler and you can rest assured to earn an amazing outcome while using it.

● Outstanding returns: When a website is developed, it invariably leads to the expectation that there will be good returns and this is one of the primary aspects that is allied with websites. PHP programming aids in the creation of dynamic websites which, in turn, pave the way for a rising number of visitors and whopping returns.
● Popularity leading to a large community: PHP is armed with a huge community of developers, users, employers, and contributors who are engaged with this open sourcing. Thus, anyone who is willing to hire PHP developers or work as one can never be alone.

● Involvement and incorporation: A major stimulating advantage of the PHP program is that is very much compatible with HTML. This amalgamation makes it easier for the PHP development solutions to incorporate HTML into PHP so that the developers can convert the unattractive, immobile and boring web pages into attractive, dynamic and functional ones.

● Stability, Flexibility, and Speed: Abbreviated as SFS, it is no difficult jargon but stands simply for Stability, Flexibility, and Speed which means that when a developer has PHP at hand, none can stop him from creating websites that allure prospective consumers and convert them with ease.

● Assistance and support: Being one of the most favored open sourcing platforms, PHP comes with certain references and guidelines that can be accessed over the internet. The developers can also come across hoards of teams, forums and support groups who can explain, guide and support the usage of PHP programming. Even if any problem arises, the developer is certain to access numerous online libraries for rescuing from the troubleshooting. What's more exciting is that it is found in a number of popular languages which means that communication can never be a barrier.

● Scalability and other extensions: There are a number of extensions that adorn PHP and it the outcomes are extremely measurable. This means when you hire PHP Development Team who will be designing and creating a webpage, they can get measurable outcomes which can aid in the analysis of the return on investment so that the business can hold better position compared to its contenders in the market.
The Road Ahead
The dynamic access and painless execution of data of PHP are the major reasons why the platform will not die anytime soon.
Languages stay in the market for a long time as we see BASIC and FORTRAN are still used by a number of developers. Being an open source platform, it is a no-brainer that PHP is not dependent on any one developer which supports its longevity and wholehearted acceptability. The various content management systems founded on PHP are also rising at a steady pace as we can see in Perl, Ruby, Python, JavaScript, and ColdFusion among others.
PHP began its journey as a basic web application and today, it has traversed a long way in being an excellent desktop GUI interface yet they believe that there is still room for improvements for which the door is always kept open. All of these will definitely ensure that PHP will definitely will keep on reigning web development for a long time in the coming future.


---------------------------------------

Last Updated On 29th November 2018