Content Management Systems or CMS are in very high demand today among people who want to manage their websites and the content on it. These are usually easy to use and even non-technical users can centrally manage websites and add, delete, edit and manage all the content on their websites. These are really useful and very powerful tools especially when the content of a website has to be changed or updated very frequently.
They are most commonly used in Blogs, News sites and E-commerce websites. The choice of the Content Management Systems is usually based on technology like ASP.NET, Java, Perl, PHP, Ruby on Rails, Python etc. Another classification in Content Management Systems is the Open Source vs Commercial License. While Open Source is free, the licensed ones can cost you a lot and still not provide you with all the functionalities you need. In this article, we look at the Top 5 content management systems for .NET technology.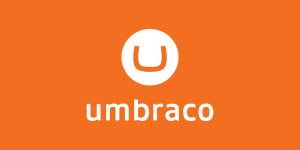 Umbraco
This is an Open source Content Management System and has no licensing fee. In addition to being very simple and easy to use, it also provides various functionalities and features and can be used to design the most complex of applications. It can be used to create and edit content, schedule future posts and updates and track the project workflow. It is being used from small sites and brochure sites to major companies and media brands of the world. It is a very strong Content Management System and is known to be very stable and easily installed and customizable and comes with various plugins as well. It also lets you provide different access permissions and posting rights to different sets of users like admins, and content writers.

Kentico
This is an Enterprise Content Management System and also has a Customer Experience Management System built in. It is most popular with E-Commerce sites because of various features that are supported by it. It can also be used on mobiles websites, supports SEO, online marketing and its automation, document management, social networking and supports multiple languages and sites. It can be easily configured to suit your needs. Kentico provides security to your websites memberships. This has both Free and Paid Licenses. The free license requires you to display their link and logo on your site whereas the paid license offers you customer support as well and without the promoting their brand.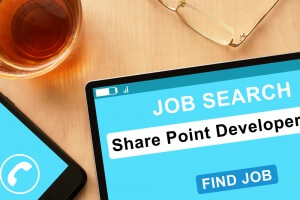 Microsoft Sharepoint
This is another popular Content Management System, mostly because it is from Microsoft and supports the other Microsoft Office Suite used by most websites and organizations. It is a very user-friendly tool and can be updated from the web browser itself. Sharing documents over the company's intranet, tracking project work and other tools for collaboration help this tool stand out and remain popular.

DNN
Another very popular and Open Source Content Management System, DotNetNuke or DNN is also based on Microsoft ASP.NET. It is known to be highly secure and scalable and has the flexibility to be used for both small and complex websites. It helps to make the sites highly interactive. In addition to being a Content Management System, it is also a Development Framework for applications. It has a strong community base and multiple choices of themes and plugins. DNN has three different versions, a free community version and Subscription based professional and Enterprise editions.

mojoPortal
This is another Open Source content management system that is frequently updated with a lot of improvements and new features from time to time. A big advantage of this is that it is Mobile friendly. It can help you develop sites from the start and is hence very helpful to new developers. Troubleshooting is very easy because of the strong large community it has. The content management systems also offer various other features like blogs, galleries, newsletters, chat features, forums, Calendars, Maps, forms, surveys, discussions, pools and many others. It is known to be a very strong and standalone content management system.
When you choose your Content management system, you need to make sure the functionalities which you need the most for your kind of website should be well supported. In addition to the ones mentioned here, there are many other content management systems and you need to be sure of your requirements and do complete research before you decide. To sum up what's been said so far and to help you decide better here is a comparison of each of the 5 systems,
| | | | | |
| --- | --- | --- | --- | --- |
| Umbraco | Kentico | Sharepoint | DNN | mojoPortal |
| Free and Pro License | Free and Commercial License | Commercial License | Free, Enterprise and Professional License | Free License with paid add-ons |
| Stable and Mature | Stable and Mature | Stable enough | Stable and Mature | Stable enough |
| Open Source | Source code available | Closed Source | Open Source | Open Source |
| Strong Community | Strong Community | Microsoft corporation | Strong Community | Strong Community, |