Did you know that 1 in 5 UK employees want to work remotely? This isn't just a country specific trend, either, but one that's sweeping across the entire world. Since Covid forced employers to set up work-from-home capabilities, staff have found the lack of a commute and ability to attend meetings in their PJs too hard to resist!
So, if you're setting up a startup and want to hire top talent, it's a good idea to ensure your team can work remotely. To help you get started, we've put together some of the best digital tools. These are designed for easy collaboration online, no matter where you are.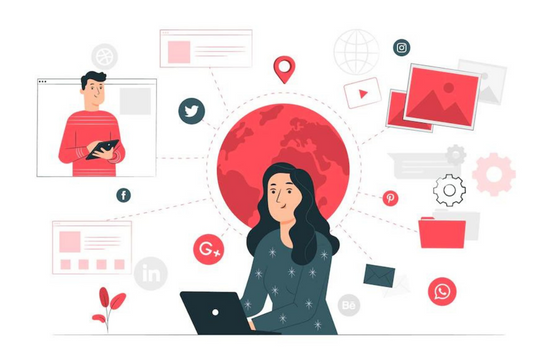 Zoom - Video Conferencing Tools
Enabling seamless communication with your team is a must for remote work. Being able to easily host meetings, conduct brainstorming sessions, and answer your team's questions is a must. Whilst you could do this over the phone, the most effective method is to use a video conferencing tool. This lets you speak face-to-face, share your screen, and host meetings with a vast team.
When it comes to video conferencing software, you're spoilt for choice. Skype is the tried and tested platform, but Zoom has taken over the market since the pandemic due to its wide range of features designed for business. GoToMeeting is another option, though less widely known. Be sure to do research on which is right for you before you take your pick.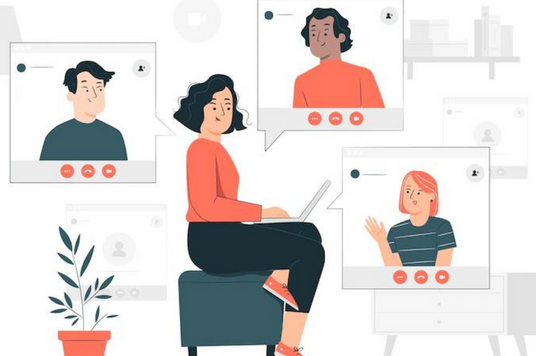 Slack -Team Communication
Not everything needs to be discussed face to face. If an employee has a simple question or needs to let another staff member know a deadline is coming up, a quick message will do the trick. Be sure to set up your team with a communication platform where they can easily chat remotely.
Slack is our top choice. Allowing you to create different threads for different topics and with an easy-to-use interface, it's a must for team talks! Think of it like Facebook Messenger, but for business.
Trello - Project Collaboration Platforms
A project collaboration platform is just as essential as communication tools. Whether you've got digital marketing tasks on the go as you build your brand or already have client projects to finish, this software makes it much easier for remote collaboration.
Platforms like Trello let you create boards for different projects. Employees can access these boards, view the work that's been assigned to them, share notes, and flag the tasks when they're ready to move on to the next stage. Once your team understands how to use it, entire projects can be completed with minimal communication needed. Simple!
Google Drive - Cloud Storage
When working remotely, your staff need to be able to share digital files with ease. Cloud storage allows them to do this, letting multiple users securely access and edit resources when they need them. Google Drive is a popular cloud option for startups.
It makes sharing and collaborating on files easier than ever and doesn't take long to get to grips with. It also has options for multiple formats, including written documents, presentations, and spreadsheets.
Calendly - Collaborative Calendar
Scheduling your time is vital when you're part of a business. But when all of the staff are working remotely, it can be hard to match your routines. Missed meetings and double-bookings are common problems if you don't have a plan in place to maintain organisation, which is why we'd always recommend collaborative calendars for remote teams.
A collaborative calendar, like Calendly or Google calendars, allows you to share your schedule. Staff can add meetings and project deadlines, keeping everyone up to speed on what's going on within the business. It also makes it easier for you, the CEO, to keep track of how your staff spend their time and what's going on in your business.
1Password - Password Management
When you use collaborative tools, each member of your team will need login details. This applies for third-party access, too, such as if you're working with an analyst or an SEO agency like KAU Media Group who explain that they only deal in "quality SEO that will keep your business afloat as algorithm updates sink those businesses that have cut corners" - these key third party services will needs access to company data and insights to do their job properly.
If you don't have a password manager, there'll be a lot of login information going back and forth, which definitely isn't great for your business's security! To prevent credentials from falling into the wrong hands, use a password manager, like 1Password or LastPass.
These create secure, randomised passwords for your systems that are difficult to hack into. You can then share passwords securely with your staff through the system. Not only does this keep your business information safe, but it also makes logging in much easier for your team. When it comes to the onboarding process, a password manager is a huge perk.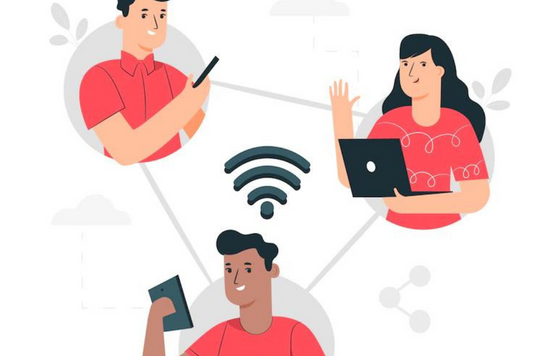 NAKIVO Backup & Replication – Backup Solution for Startups
Losing your startup data when you're at the very beginning of your business journey most probably means the journey is over. Startup data and IT infrastructure, be it physical, virtual, cloud, or mixed, is the backbone of an organization, which can disappear after a single ransomware attack if you don't have backups.

NAKIVO Backup & Replication is a solid all-in-one backup and recovery solution that can help you retain control of your startup data even after hardware failures, natural disasters, and ransomware attacks. NAKIVO BackBlaze backup can be an affordable startup solution that any entrepreneur can consider. The BackBlaze B2 cloud platform is reliable and scalable, which means you can expand your cloud storage to send more backups there once your startup grows bigger.
Zoho - Customer Relationship Management
A customer relationship management (CRM) platform lets your team easily manage your communication with customers. From storing client details to automatically following up on leads, it's a game-changer in business and a brilliant way to improve your remote working capabilities. With everything in one place, your team can get on with their tasks without fuss.
There are tons of different CRM systems available, but Zoho is a great place to start. A comprehensive range of services and a simple interface that's easy to navigate make it a good option for startups.
Visme - Online Whiteboard Tool for Real-Time Collaboration
Visme online whiteboard is an easy-to-use tool for brainstorming, planning, and designing. With this tool, you can easily collaborate with team members in real-time with all the changes reflected instantly.
Teams can create flows, plans, sketches, wireframes, and more,
It has a collection of native integrations, so you can connect Visme to other tools you already use.
It also includes whiteboard templates that are fully customizable, and you can add creative design elements to your whiteboard to make it stand out.
Fyle - Seamless expense management and credit card reconciliation
Fyle is an expense report software that solves all the problems around in-office, remote, and hybrid expense management and corporate card reconciliation.Fyle is the first innovation-driven expense software that enables real-time spend management on cards businesses already have. Whether you have a VISA or MasterCard, Fyle provides real-time, direct feeds without switching cards or depending on bank feeds. Fyle also integrates with top accounting software like QuickBooks Online, NetSuite, Xero, and more!
Final Words
Creating a business that works remotely is vital in the modern age. It'll give you a wider range of top talent to choose from and secure your brand's spot in the digital world. These tools should help you get started, setting up a secure remote team that's built to thrive.