Planning to build your SaaS application? Now you can
Download SaaS Product Development Guide
and get a complete understanding of how you can get started. You can download it for free and read it anywhere, any time.
Technological adoption and digital transformation are imperative in business. The pandemic has further accelerated the need to meet these objectives.
McKinsey's Global Survey asked business leaders about the role of digital technologies and their strategic responses. About 90% said they've already made at least one digital or technological investment. Many companies are looking to do the same in the coming years.
But what technologies should you prioritize next year? Here are eight tech priorities for CEOs to invest in for 2023:
Eight Tech Priorities CEOs & Entrepreneurs Must Invest in for 2023
Deloitte conducted a research analysis on the technology industry. Per the report, four technological trends play a foundational role in business:
Utilizing cloud and everything-as-a-service
Ensuring the future's supply chains
Establishing the next generation's hybrid workforce
Pushing through with business sustainability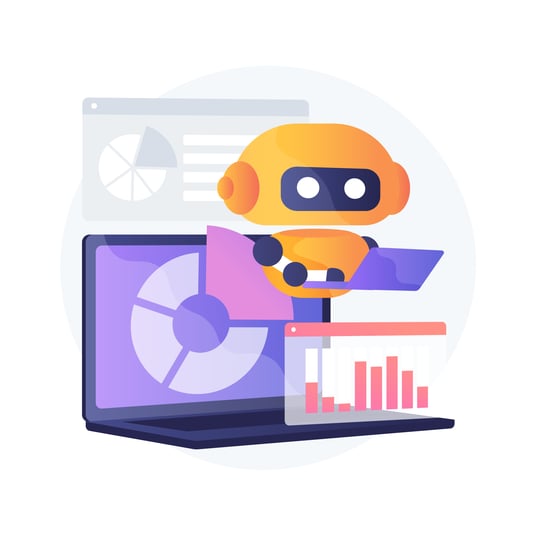 Now, let's look at the top tech priorities CEOs, CTOs, and entrepreneurs should consider investing in next year:
#1. Automation & Education
Automation is a digital tool integral to business operations. It seeks to produce and deliver goods or services with minimal human intervention. Its ultimate goal is to optimize production and improve efficiency.
Many companies have started adopting automation by investing in apps or software. For instance, they use robotic process automation (RPA) for repetitive tasks. They also employ marketing automation for promoting products or services.
The use of automation has recently penetrated various industries. It will continue to grow next year—and in the next few years to come. Thus, you should take advantage of this technology.

Education is particularly important as a tech priority because knowing how relevant technology should and shouldn't work is incredibly important for efficiency and security. Volodymyr Shchegel VP of Engineering at Clario underlines: "As a cybersecurity professional, I always say that the number one threat to an organization's security is human error. Basic tech and cybersecurity literacy and hygiene must become a priority to avoid preventable data breaches and security incidents. These cybersecurity breaches don't just threaten operations and trade secrets, they threaten trust from consumers and staff, as well as your brand identity."
#2. Artificial Intelligence (AI)
The rise of AI and Machine learning (ML) is undeniable in business. AI simulates intelligence into machines, allowing them to think and work like humans. ML is a subset of AI, enabling systems to learn new things and make decisions according to datasets.
Invest in digital tools and technologies with AI and ML integration next year. For instance, use data analytics for business forecasting and reporting. That will allow you to make sound decisions and implement effective strategies for your business.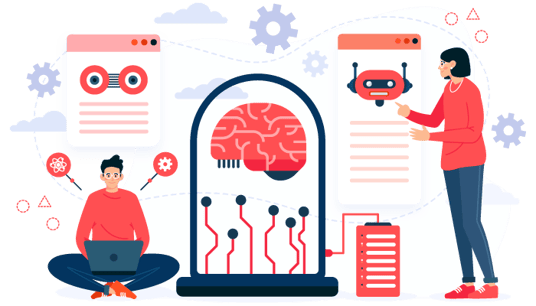 Colin Palfrey, CMO of Crediful, has seen the power of AI in the banking, financial services, and insurance (BFSI) industry. "The use of algorithms helps key players make accurate financial forecasting and robust financial planning. The same holds true for the insurance sector as they undergo policy underwriting using datasets. Indeed, AI has been such a game-changer in the BFSI sector."
#3. Big Data Analytics (BDA)
Data is crucial in business. Companies deal with a massive amount of information each day. That's where big data comes in. Such has accumulated and evolved, becoming too vast, rapid, and complex to handle.
As such, the importance of big data analytics has arisen. Companies have started using BDA to handle business and customer information. BDA enables them to record, organize, and secure data. Also, it allows them to forecast and predict. Thus, invest in BDA software to manage your data next year.

Peter Monkhouse, Founder of ICL SA mentions: "Data has always been important in business, but its importance has increased exponentially in recent years as we've become better at collecting and analyzing it. In 2023, data will continue to be a key driver of business success. CEOs will need to ensure that their organizations are collecting and utilizing data effectively, in order to make better decisions and stay ahead of the competition. This strategy will involve investments in data infrastructure and analytics, as well as developing the capabilities to interpret and act on data effectively."
#4. Internet of Things (IoT)
The Internet of Things has become such a game-changer in business. IoT includes all network-enabled devices that work via the web. Think of Smart home appliances and wearable technologies.
In business, cloud computing has become extremely helpful. While IoT acts as the data source, the cloud serves as the data access location, scale, and speed. For instance, invest in a contact center as a service (CCaaS) for your customer service. It's a cloud-based, provider-hosted software ideal for contact centers.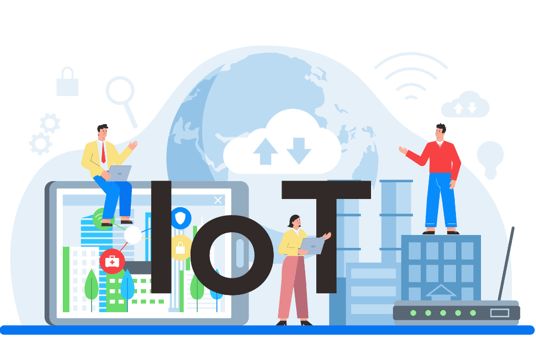 Anthony Martin, Founder, and CEO of Choice Mutual, has seen the benefits of internet connectivity in their business. "Older people don't have to meet with agents to see their life insurance options. They can simply use their mobile phones and connect to the internet. They are able to shop around for life plans and choose the right policy in the comfort of their homes."
#5. Omnichannel Solutions
Customers have higher expectations than ever before. They now demand an omnichannel digital experience for enhanced customer interaction. Thus, consider employing multichannel solutions for your front-office functions.
According to Hiver, 60% of companies offer three or more channels for customer support. These include the following:
Phone (83%)
Email (77%)
Chat (42%)
Social media (31%)
Self-service (25%)
Support forums (16%)
George Tsagas, Owner & Founder eMathZone, has seen the benefits of using various communication channels for their company. "Our digital platform serves as a Math zone that helps students learn basic-to-advanced Mathematics through detailed tutorials. However, we envision providing students with actual tutorials sometime in the future, whether through phone calls, live chat, or emails."
#6. Metaverse
Ben Michael, Practicing Lawyer and Founder of Michael & Associates, has witnessed the rise of extended reality (XR). This technology has penetrated various industries, the legal sector included.
Virtual reality (VR) creates an immersive digital experience. Meanwhile, augmented reality (AR) enhances real-world scenes on digital platforms. There's also a combination of both called mixed reality (MR). Michael added, "We're exploring the XR technology, as there might be legal implications in various businesses across different industries. The legal sector should come in prepared for technological innovation such as XR and its transition to Metaverse."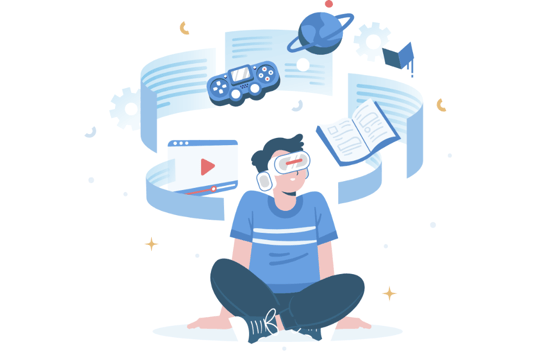 Mark Zuckerberg has recently introduced the concept of the Metaverse. It's an XR upgrade considered the future of the internet. In fact, he renamed his social media channel from Facebook to Metaverse. As early as now, consider investing in MR technologies. That way, you can ensure a seamless business transition to the Metaverse.
#7. Cybersecurity
Cybersecurity has become a growing concern in business. The digital transformation amid the pandemic has required network security and data privacy. About 93% of business networks are vulnerable to cybercriminals.
Unfortunately, security executives admit they aren't ready for future threats. Thus, consider investing in cybersecurity technologies to combat the following cyberattacks:
Password Attack: This form of cyberattack is what it is. Cyberhackers steal passwords to access sensitive business data and confidential customer information.

Malware: This refers to malicious software that sabotages your system. Examples are viruses, worms, spyware, and ransomware.

Phishing: This entails sending emails that appear to come from a reliable source. But when recipients click and open these emails, their confidential information gets stolen.

Denial-of-service (DOS): Online hackers bombard servers with large volumes of data requests. Thus, it makes the servers unable to handle legitimate requests.

Man-in-the-Middle (MITM): MITM is an eavesdropping attack. A third party discreetly intersects communication between two people. The goal is to steal sensitive data and information.

SQL Injection Attack: This happens when one injects malicious code into a server with SQL. As a result, it forces the server to expose sensitive information.
According to Gilad Zilberman, CEO of SeatPick, "Cybersecurity is no longer just an IT-related issue for companies, it concerns the entire organization. C-Suites need to reconsider the potential consequences of cyberattacks and come up with a solid cybersecurity plan for 2023 and onwards. Organizations and CEOs all over the world are setting cybersecurity as their top tech priority for 2023 and beyond, and that is a good thing".
#8. Sustainable Tech and Digital Communication
Sustainability has become a buzzword in business. It's sustaining your business without depleting resources and harming the environment. Recently, there has been a focus on business sustainability.
As early as now, invest in sustainable technology. For one, resort to an eCommerce business instead of establishing a physical store. Also, transition to a paperless environment by leveraging digital tools. Lastly, offer remote work to control vehicle pollution and reduce carbon footprint.
According to Sean Nguyen, Director of Internet Advisor: "A tech area that CEOs need to focus on in 2023 is digital communications (both for customers and between employees). More companies have moved into the digital environment as a result of the pandemic, and many of those companies aren't planning on returning entirely to the office. Therefore, companies need to start focusing on refining communications within those digital environments if they want to improve digital workplace efficiency.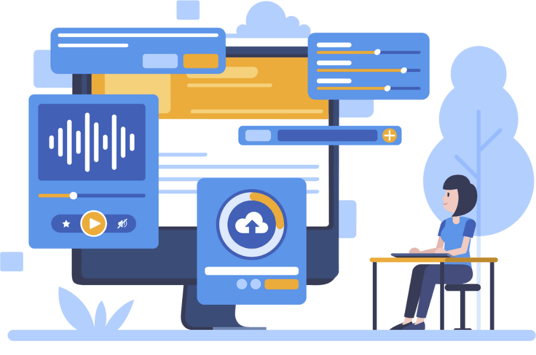 As for the customer side of things, they are looking for improved customer experiences with brands. One of the ways that businesses can do this is by providing better communication experiences between the business and its customers. Look at how you're currently communicating with your customers and what might need to change in a digital space. Are you using chatbots yet? Have you considered implementing a 24-hour chat option? These are the types of questions you should be asking yourself if you want to implement the right tech to give your business a boost in 2023."
Push Through with Technological Advancements in Your Business
Companies should undergo a digital transformation for enhanced customer experience and optimized operation. They should invest in digital tools and technologies for competitive advantage!
Consider the eight tech priorities recommended for C-level executives, entrepreneurs, and business leaders. Capitalize on these, from automating processes down to implementing cybersecurity measures.
Understand that technological innovation is critical to business success. Ultimately, the latest technology will help scale and grow your business!