With the invention of the smartphone, the world is experiencing the magic of mobile app development. Whether it is chatting, booking a flight, or reserving a seat in a cab, mobile applications play a major role today.
Unsurprisingly, the time that a user spends on an app has doubled over the last decade. And with the expansion of the app industry, this number does not seem to be reaching a stop in the near future.
In fact, by the year 2020, mobile applications are forecast to generate around 180 billion U.S. Dollars in revenue, a Statista report claims.
Want to hit the mobile app money-making business? Worry not! In this post, we will walk you through everything that is needed for developing an application. Including the real costs, of course.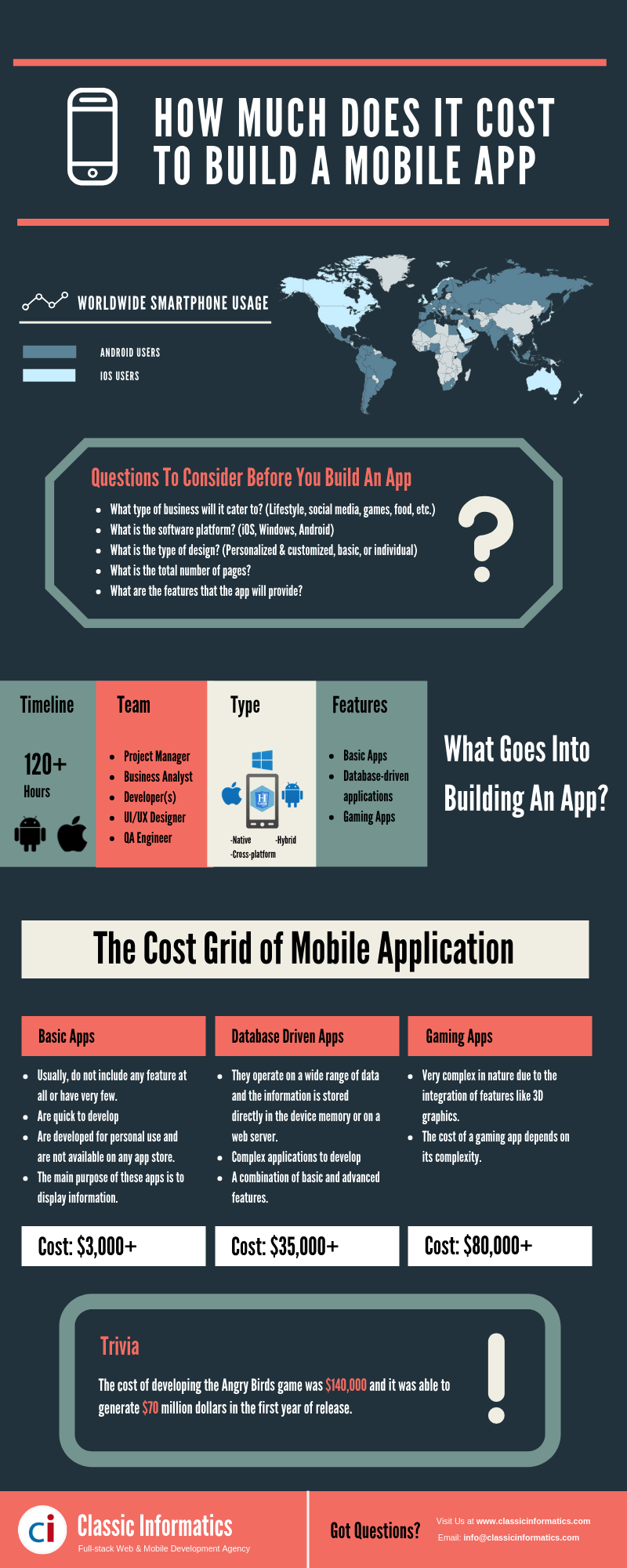 The Cost Grid of Mobile Application
Based on a survey by Clutch, after skipping all the factors in the cost breakdown, the median price to create an app by expert agencies is $171,450.
In apps loaded with features, online app cost calculators tag them at a price range between $200,000 and $350,000 while app development companies depict a price range from $100,000 to $500,000. Smaller apps, with a few basic features, cost between $10,000 and $50,000. This provides an opportunity for every business to get into the digital market and make it big.
The biggest loophole of the pricing factor for a mobile application is that the cost cannot be generalized.
A lot of factors play an individual role while deciding the price - the developer price, the complexity of the project, and the duration of building the app.
The following elements should be studied before accounting for the cost of building an application:
What type of business will it cater to? (Lifestyle, social media, games, food, etc.)

What is the software platform? (iOS, Windows, Android)

What is the type of design? (Personalized & customized, basic, or individual)

What is the total number of pages?

What are the features that the app will provide?
Another element that is an integral part of the cost of building a mobile application is its type. Here are some categories of applications:
Native applications

Hybrid applications

Basic applications

Database-driven applications

Gaming applications
Native Mobile Applications
Native applications aim at providing the best user experience. They are large and heavy in size, can be optimized, and are used for speedy work.
These are usually built for education, entertainment, and business sectors. They are expensive apps and depend on the platform they support; i.e., the greater the number of platforms, the higher the developing price.
Hybrid Mobile Applications
Also termed as cross-platform applications, the target audience of such applications is very large. The mobile app development cost of these apps is usually smaller than the cost of the native application only if an entire team takes care of it and only a single code is used, which is compatible across all platforms. The downside of these apps is as follows:
They do not provide a top-notch user experience.

They are not fully optimized.

They lack access to APIs.
These applications are best-suited for the communication, lifestyle, and gaming industries.
Basic-purpose Applications
Basic-purpose mobile applications are quick to develop and usually, do not include any feature at all or have very few. These are developed for personal use and are not available on any app store.
The main purpose of these apps is to display information. The user can click on the information displayed and can access the further details available under the list.
Database-driven Applications
Database-driven applications are complex applications to develop. They operate on a wide range of data and the information is stored directly in the device memory or on a web server.
It has a combination of basic and advanced features (for example, camera, access to the photo gallery, and an internet connection may be needed). The best example of such mobile applications includes encyclopedias.
Gaming Applications
As gaming applications have basic and advanced features, you may need to hire mobile app developers. These apps are very complex in nature due to the integration of features like 3D graphics, global ratings, social media integration, etc.
The cost of a gaming app depends on its complexity. It is difficult to determine the amount that a person needs to invest in order to develop a gaming app. The cost of developing the Angry Birds game was $140,000 and it was able to generate $70 million dollars in the first year of release.
Why the World is more Invested in Mobile Apps Today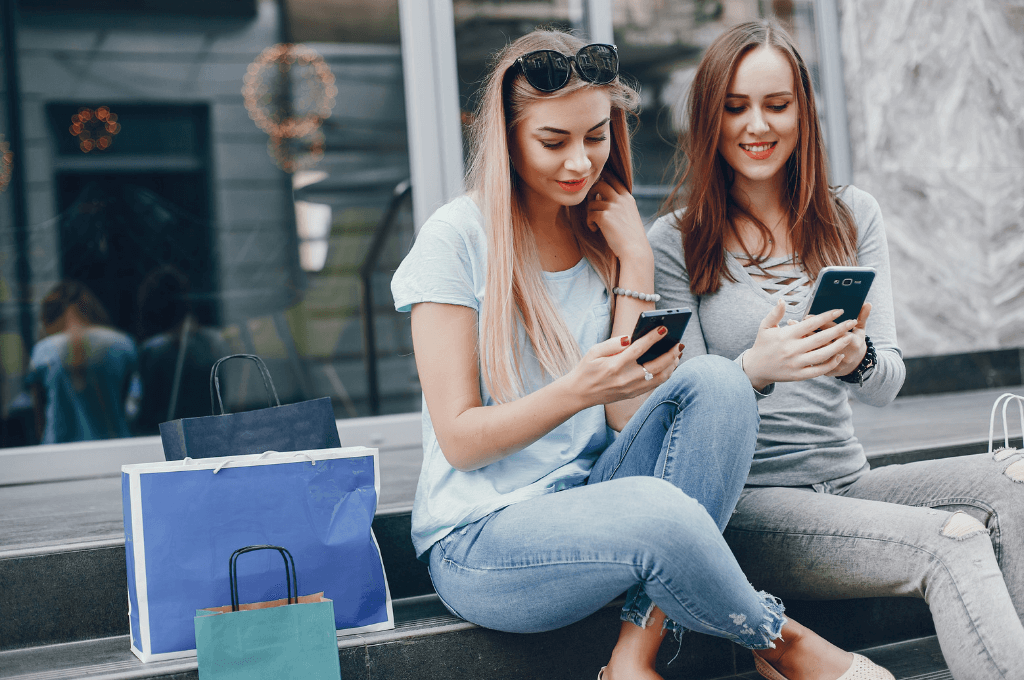 There are various reasons why the world's eyes are on mobile applications today. Here are a few reasons behind this:
Reaching the Audience:

Developing a mobile application is of no use if it does not reach the right audience. People have a habit of browsing app stores. An application that features on various app stores has an increased chance of reaching its target audience or business. Labeling the app under the app store provides an added advantage to the visibility of a person's business.

Customer Feedback: What is the function of an app if it cannot connect with a user? The foundation of any business is its customers and taking regular feedback and upgrading the application on the basis of user feedback greatly helps any business.

To build strong user-engagement

, you need to be available to service providers and should be quick and receptive in solving any user query. Apps should be customized according to the target audience and customers.

Reaching Beyond Boundaries: Applications have been breaking down geographical boundaries. Gone are the days when the customer used to record their complaint and wait for hours/days for a response. Now, communication has become quicker and precise. Mobile applications add the leverage of a single tap service, save time, are cost-effective, and minimize complexity.
Developing a mobile application may seem easy but it needs a lot of technical know-how. Therefore, hire mobile app developers that are experts in their field of work and know the kind of application that will serve your business well.
---
Last Updated on 22nd October 2019.