The digital world is evolving and the static, handmade HTML sites are unable to keep your customers hinged to your website. The dynamic, service- rich digital experiences of today is something most brands are trying to opt into, to attract potential customers.

However, with the modern tech stack, it has become vital for businesses to do magic on their website to keep their audience captive. As more and more organisations claim to follow user-centred processes, yet most of their digital products are mediocre or even substandard. While organisations are burdened with such huge expectations of keeping their digital profile high, they must exclusively give enough room to front-end development.

How can rich web front-ends solve your pressing business problems?

Front-end development deals with HTML, CSS, Javascript, and the newly developing javascript frameworks. As UI development is tricky and requires paramount effort and precision, businesses must look for the top front-end development company for better responsiveness.

Now the question arises: how do you find the top development company for your web development?

Worry not!

We have shared a list of top front-end development companies in Australia in 2023 to help you better.

#Classic Informatics
Being a global product engineering company, Classic Informatics delivers digital, web and mobile solutions at scale. Since its inception in 2002, the company has enabled businesses of all sizes with a complete front-end development service to help businesses build robust, scalable, and user-friendly interfaces. They are experts in building high-performance applications using the latest front-end technologies like React, Angular, Vue, and more.



With more than 20+ years of experience in the digital industry, the company provides teams that work to deliver the best KPI-driven UI designs, unmatched experiences, and expertise to build attractive, browser-friendly websites and web apps.

Classic Informatics collaborate with startups, SMEs, and large organisations to deliver user-centric products and services. Headquartered in Gurgaon, India, the company has sales offices in Australia and UK, from where one can get on-demand agile teams or extend their tech capabilities to plug any tech gap by hiring developers on demand.
Focus Service Area

#DianApps
Dianapps is one of the top mobile development companies in the world. Founded in 2017, the company also provides front-end development and leverages its extensive experience and talented resource pool to deliver top-notch IT services for businesses globally. Over the years, businesses have succeeded in keeping up the trust placed in them and established long-term relations.



With a team of 25+ members, the company makes sure that alongside the growth of the company, it aims to provide a better working environment and deliver a high-quality software development service. As a top front-end development company in Australia, DianApps offer a broad spectrum of wide-ranging offshore software development services that seamlessly meet business deadlines, reduce time-to-market, and stabilise business operations.
Focus Service Area
Salesforce Development
Website Development
Blockchain Development

#Luminary

Luminary is an independent Australian digital agency creating award-winning experiences since 1999. With a portfolio that includes some of the most well-known names in the Australian government, retail and corporate sectors, Luminary offers digital Strategy and transformation, UX design, development, hosting, and digital marketing services.



The agency specialises in implementing large-scale digital projects across various platforms, including Kentico, Episerver, Sitecore and Umbraco. Its mission is 'to make digital bright, and the human experience brighter'. Founded in 1999, the company holds 20+ experience in the digital world. They are known for their work on complex web projects for leading Australian brands and delivering digital transformation and user experience design.
Focus Service Area
Web application
Websites
SEO
UX design
Front-end Development
Digital Transformation

#Elk Creative

Elk Creative is a branding agency based near Melbourne, working with clients worldwide. They craft stunning and engaging brands and websites focusing on Strategy first. They know the power of creativity and the art of visual commination. The websites and brand identities they create are designed to impact every business they work with.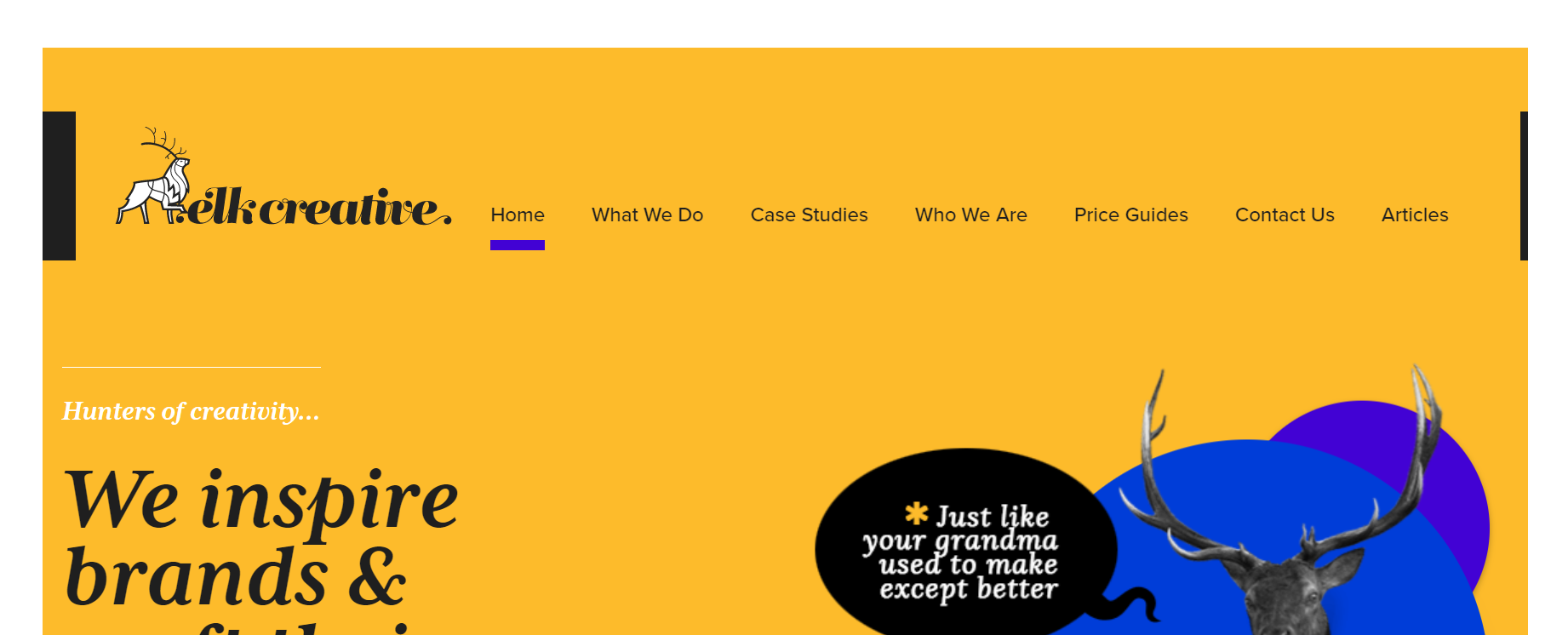 The company focuses on servicing businesses from Geelong to Melbourne and all along the surf coast from Torquay to Lorne in Australia. With an experience of 15+ years, Elk Creative was founded in 2005. Whilst based in Torquay and focused on local clients, we serve clients in every corner of Australia.
Focus Service Area
Web development
Front-end Development
Branding
Graphic Design
#Mainstay Digital

Mainstay Digital helps businesses find and build practical, impactful web apps and software to evolve and advance their business. With a fully Australian- based team of experts, the company delivers open-source development, web support, web security, systems integration, hosting, consultation and accessibility.



They help businesses and organisations transform or launch new digital products. The company partners to deliver customer-centric solutions, push technology boundaries and deliver value quickly through agility. Mainstay Digital is proud of its commitment to quality, code standards, processes, and testing rigour.
Focus Service Area
Software development
Web application
Front-end Development
System Integration

#Croissant & Baguette

Founded in 2019, Croissant & Baguette helps businesses build a customer-facing digital footprint that delights. From simple or complex custom websites to web and mobile apps, their creations are beautiful, functional, tasteful, and on-trend. They can even boost or repair your digital reputation with social proofing.



As a top front-end development company in Australia, C & B also offers back-end services that help customers identify opportunities to build efficiencies using automation, bots, software, and other technologies. They also build internal interfaces, dashboards, and apps to help your team seamlessly interact with your new or existing tech stack.
Focus Service Area
Front-end development
Back-end development

#Stone Digital

Stone Digital helps businesses of all sizes boost their online presence, visibility, leads and sales through laser-focused web development and powerful digital strategies that take advantage of the latest technological trends. The company is based in Sydney, Australia, with a simple goal: to solve tech problems.



They work with some of Australia's leading startups, SMEs and international retailers to grow their business through user-friendly online shopping experiences. With an experience of 4+ years, the company offers complete digital solutions that focus on website design and development, e-commerce website development, travel agency websites and digital marketing and data consulting projects.
Focus Service Area
Custom Web Development
Front-end development
WordPress Plugin Development
Ecommerce Website Development
Travel Agency Websites
#DigiGround


DigiGround is a Sydney mobile application development company that provides end-to-end business solutions using a creative and collaborative design and development model to meet all business needs. They build mobile application software and help businesses launch their new online ventures. Their mobile application development services provide all the support needed to ensure the custom application is successful and delivers a return to the business. When it comes to marketing and application development, there is nothing they can't help businesses achieve.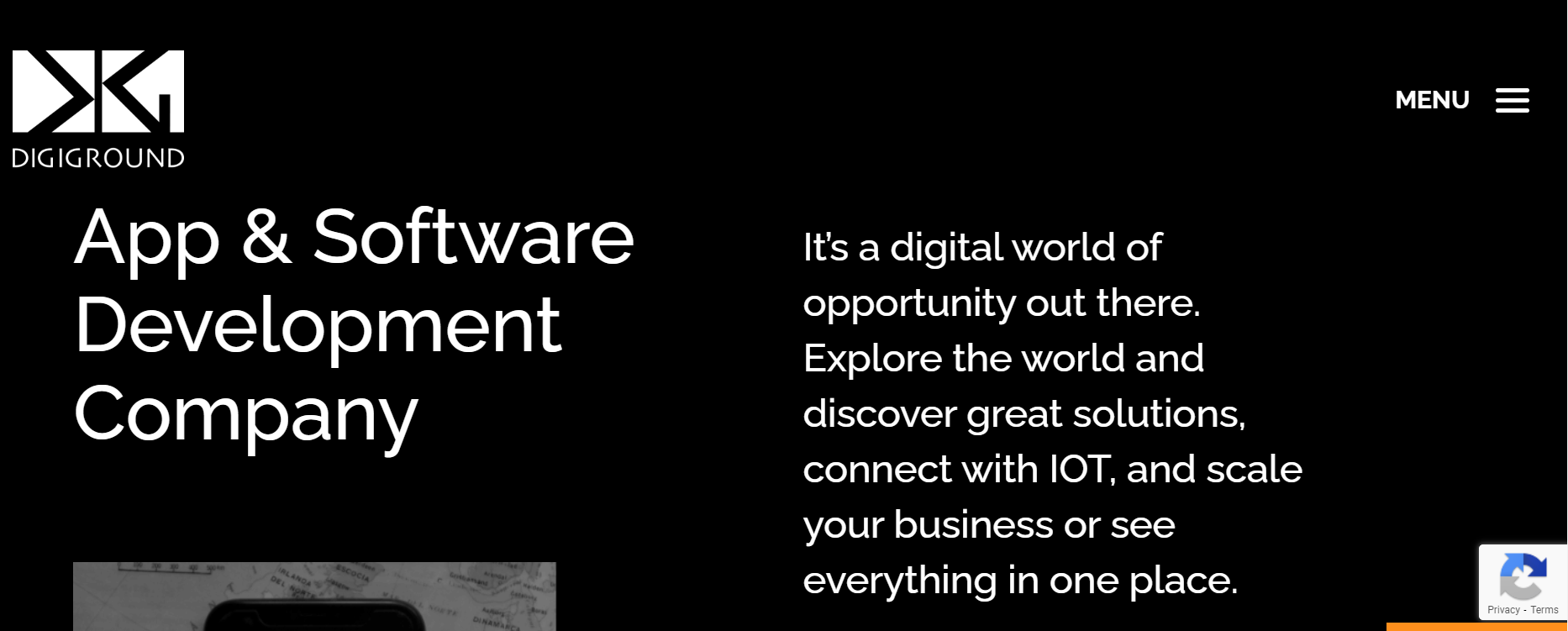 The experts at DigiGround go above and beyond to help businesses succeed. With a team of the sharpest minds in the industry, the company has been awarded 'Startup of the Year' and awarded for their 'Digital Design, Apps and Software'. Founded in 2016, the top front-end development company offers award-winning development solutions to businesses of all sizes.
Focus Service Area
Application and Software Development
Enterprise and Government Websites
Website Development Services
Front-end Development
Graphic Design Services

#Emote Digital
Emote Digital is a premium digital agency focusing on driving sales and results. The company was born in 2001 and is Australia's only Gold Certified WooCommerce partner. With a team of enthusiastic members, Emote digital has a bunch of talented individuals with a strong passion for driving digital results.



They help customers build digital platforms with global organisations and movements to make change happen. The approach it follows is based on the principles of transparency and honesty. Whether you need to modernise existing websites or outdated systems, or you have a vision for an entirely new way of working, the company works hand in hand with the customers to deliver services safely and cost-effectively.
Focus Service Area
Website & E-commerce
Front-end development
Digital transformation
#Zuse Digital
Zuse Digital is a human-centred technology company committed to enabling Digital Prosperity. They combine research, Strategy and creativity to deliver superior mobile and web applications that empower people to manifest their potential.



With absolute integrity in their people, the products they make and the clients they serve, their vision is to become a galvanising force for positive change. Founded in 2014, the company works with Startups, SMEs, and large enterprises. The experts at Zuse Digital take time to understand customers' business needs and goals for better collaboration. Their approach aligns with customers' goals, strategies, and KPIs to produce the right products with the most value possible.
Focus Service Area
User experience
Front-end development
Web Applications
Mobile Applications
Wrapping Up
Now that you know about the top front-end development companies in Australia in 2023, you can turn to one of these for complete front-end development solutions. The above list of companies we have shared can help you get complete assistance to build and scale your website journey.

An experienced front-end development company can significantly assist if you need more experience in the development process. Classic Informatics offers complete front-end development solutions to startups, enterprises, tech companies, and digital agencies. Our best-in-class developers work from India, enabling you to develop products and services cost-effectively.