We're living in the age of automation. An age where companies are constantly churning out new AI and ML algorithms to yield more information from customer data and add more meaning to each interaction, no matter how small.
The end goal- to deliver a digital experience that ensures customer satisfaction.
Today, we can see businesses like Nike, JPMorgan Chase, Starbucks, Netflix, Amazon Go, and more putting omnichannel experience at the core of their business strategy. We've reached the age where competitive advantage relies on how potent businesses are in utilizing customer data to automate processes and deliver a more personalized experience throughout the customer journey.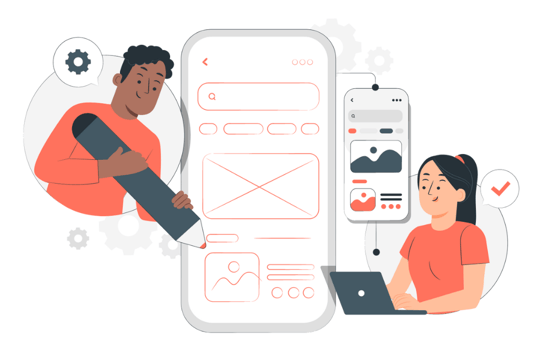 And that's what we will be discussing in this write-up. We have jotted down some real-life examples of brands and businesses that we assisted with their digital experience strategy in the age of automation.
How Automation Shapes Digital Experience?
Time and again, CX leaders have emphasized the importance of delivering an exceptional customer experience for any business to succeed. An unmatched customer experience can boost customer loyalty and retention, leading to profitable business outcomes.
However, today's customers don't just expect a seamless experience; they also demand consistency through each digital touchpoint they use to interact with the brand. Be it the website, mobile application, SaaS product, social media, or even customer support, they expect nothing less than a consistent experience. And setting up teams to handle each interaction could lead to huge investments in terms of time, resources, and manpower.
This is where automation comes into the picture. It can streamline processes and ensure more efficient customer communication. AI chatbots can help with ensuring communication while building personalized marketing campaigns to drive more ROI. Further, automation can be used to understand purchase patterns, buying behavior, and more for future predictions, report generation, and even data-based decision-making. This is made possible by the text annotation and the precise training of the models.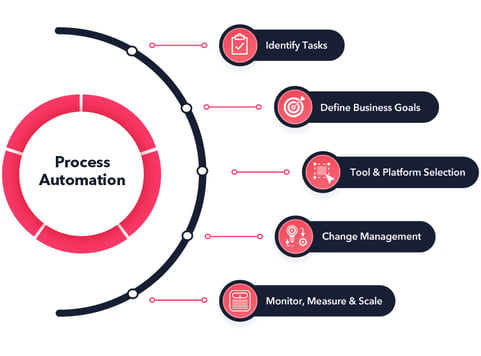 The current digital landscape has witnessed several businesses riding the wave of change towards enhanced digital experience. And automation is enabling them to achieve progress. In fact, as digital enablers, we have also assisted several businesses to achieve digital excellence through their digital experience platforms powered with process automation, AI, ML, and more state-of-the-art technologies.
That said, our team at Classic Informatics has assisted several entrepreneurs, CXOs, and other businesses in succeeding with digital experience and automation.
Stories Of Our Success At Delivering Digital Experiences
Classic Informatics has been a prime enabler of digital transformation, delivering digital experiences to its customers. Over the years, we have assisted startups, enterprises, and several small/medium-sized businesses in enhancing their digital experience.
#1. Success Story: FranklinCovey Delivers Transformative Experience
FranklinCovey is a global pioneer in bringing about leadership change for organizations. The impact platform provides content, tools, methodology, training, and thought leadership, all based on a foundation of unshakeable principles and proven practices. Delivering transformative learning experiences required them to have an innovative and easy-to-use learning platform to sustain engagement and ensure lasting behavior change.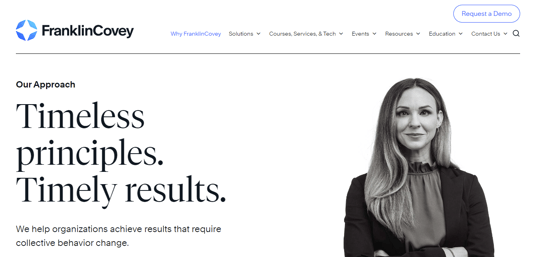 The team identified that their digital game wasn't as strong and needed to revamp the experience to deliver the desired leadership and learning experience. Thus began their digital experience transformation journey.
There were a number of challenges that they had to overcome in order to deliver the experience they desired. They revamped their entire website to enhance the user interface with text and picture animations. Several interactive elements were introduced to optimize the overall user experience. Single-point access was built for their users to check out the tools, methodologies, content, events calendar, and more.
The Takeaway:
A simplified digital experience is all that's required for businesses to deliver value. Instead of overwhelming the users with multiple dashboards, resources, and tools, the experience should be about simplifying things.
#2. Success Story: Addressya Develops Niche-centric Platform
Addressya is another example of how digital experience can help businesses achieve big and impactful things. They developed a revolutionary platform that addresses the challenge of representation for those in remote African countries. The Swedish startup identified the gap in the lives of over 4 billion people who couldn't order goods home because they didn't have the essential thing for the transaction to happen- an actual address.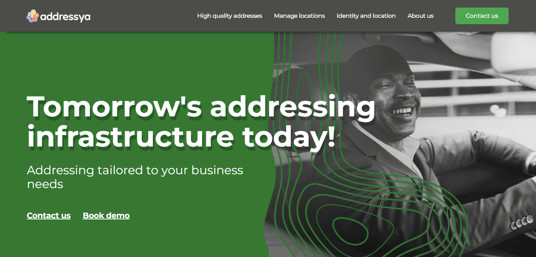 They joined hands with a software development partner to build a digital address infrastructure that people could use to gain representation on the map. A combination of GPS, official address data, and further user-generated information enabled the platform to offer customers more precise and easy-to-use addresses. The app was also connected with several B2B and B2C businesses to help the users get their deliveries fast and conveniently.
The Takeaway:
Any digital experience platform should be built based on the target users. It should have a common ground where it solves the problem while reflecting on their experiences.
#3. Success Story: Crane.Co Adds Automation To SPA
Crane.Co took its digital experience platform to the next level by introducing process automation capabilities. Being a diversified manufacturer of highly engineered industrial products, they had over 11,000 employees working across 25+ countries. Their earlier system required them to approve each quote manually across 15 systems. This meant a huge time investment, leading to delayed processes.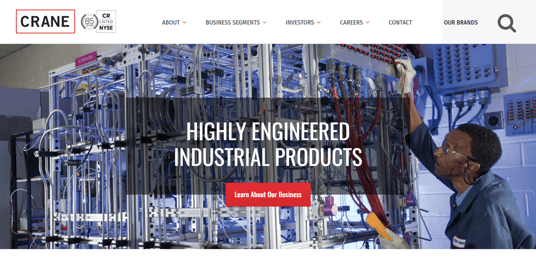 With the need to automate its process, Crane.Co joined hands with Classic Informatics to build a complete process automation application. A Hit Rate Approval system was launched that could progress quote approvals. A single automation integration helped Crane.Co increase its approval rate by 50% and also experience a 5% increase in peaked closure rate.
The Takeaway
Just having a digital experience platform isn't enough in certain situations. Introducing process automation throughout the platform can help deliver better experiences.
#4. Success Story: SaaS-based Reminder App To Enhance Patient Retention
Clinical trials help experiment with new technologies and even test out new drugs. However, even slight mismanagement of time or patient withdrawal can lead to erroneous results. This could be due to missed timelines or simple withdrawal. One of our customers identified this gap in the healthcare sector. This idea would be revolutionary as it would not just enhance the patient experience but also improve the entire results of the clinical trials.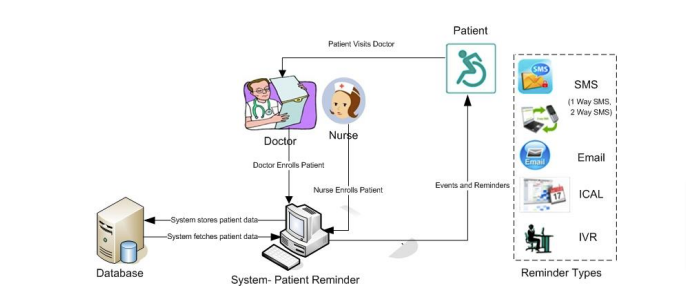 Following the schedule could be challenging, and our customer wanted to solve this. They came up with the idea of a SaaS-based reminder app that would enhance patient experience and automate report generation for healthcare providers. Through interactive SMS, Email, iCal, and IVR as reminders, the app helped follow the schedule. It was multi-lingual, with a dashboard for doctors & nurses to create automatic events & reminders.
The Takeaway
Adding automation components to your digital product development can not just ensure user retention but also help generate more fruitful and effective reports for further studies.
#5. Success Story: Credit Boost Application For Automated Reporting
FinTech is one of the fastest to embrace digital transformation and the toughest too. Considering the security challenges, the criticality of data, and the multiple processes, it isn't always easy to build a secure yet scalable FinTech application. Our client, a FinTech startup, identified the complexities of the loaning process and decided to simplify the experience through a credit boost app.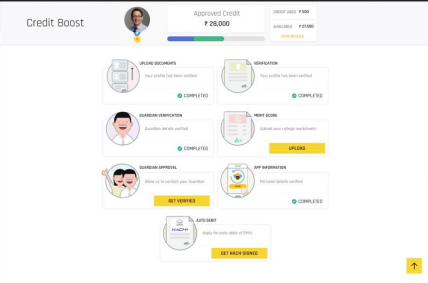 They decided to build a Credit Score reporting platform where users can manage multiple e-wallets, get loan approvals, and have automated report generation. The single-access app became a single stop for users to verify documents, check credit scores, get credit reports, and manage e-wallets in one place.
The Takeaway
Instead of overwhelming the users with multiple products, a simple platform with an intuitive UI can transform any process. The data collected at fferent touchpoints in the digital experience platform can be best used to generate automated reports.
Wrapping Up…
Every business has one end goal- to improve customer satisfaction, bring in more engagement, and boost the retention rate. And one thing that's pivotal in attaining this vision is customers and their satisfaction.
Every business is striving to attain customer satisfaction. And working towards digital customer experience can help achieve that.
At Classic Informatics, we have assisted several businesses in achieving their digital experience goals. From drafting the customer journey to building digital products that let users interact seamlessly at each touchpoint, we have the tech capabilities and business acumen to do it all for you. Whether it is budding startups, established enterprises, or small and medium-sized businesses, we can help you achieve your digital excellence goals.