Over the past decade, the digital landscape has changed dramatically, and with the increasing demand for flexible content management systems, organisations globally want to keep pace with consumer needs. Users are demanding more personalised experiences, greater connectivity between devices, and more interactive elements in their web experiences.

Being an open-source platform, Drupal has become the most demanding tool for businesses due to its innovative, flexible, and scalable nature. Its supporting open-source community is like none other platforms with a fast and fluid user experience, enabling websites to achieve better KPIs and business goals.

The platform holds a large community of users globally; it is perfectly suitable for both large and small businesses to promote growth through web presence with modern-day features and vibrant visual design. With its easy-to-use tools and comprehensive support network, businesses are preferring Drupal as one of their top choices.

Now the question arises, who can help you build a perfect website using drupal? It is where companies offering drupal services come in. From using different themes to using local languages, and auto-update features, businesses in the UK can partner with drupal development companies to build their dream websites.

To help you further, we have shared a list of top drupal development companies in the UK in 2023.





Classic Informatics is a global web development company offering a wide range of digital, web, e-commerce, and CMS solutions. The company works with startups, SMEs and enterprises to provide enterprise-level CMS solutions for small and complex projects.

The IT experts in Classic Informatics for CMS make it a point of providing a flexible CMS platform that will perform more like a web experience management system giving customers the ability to integrate their CRM software such as Salesforce, or inbound marketing platforms.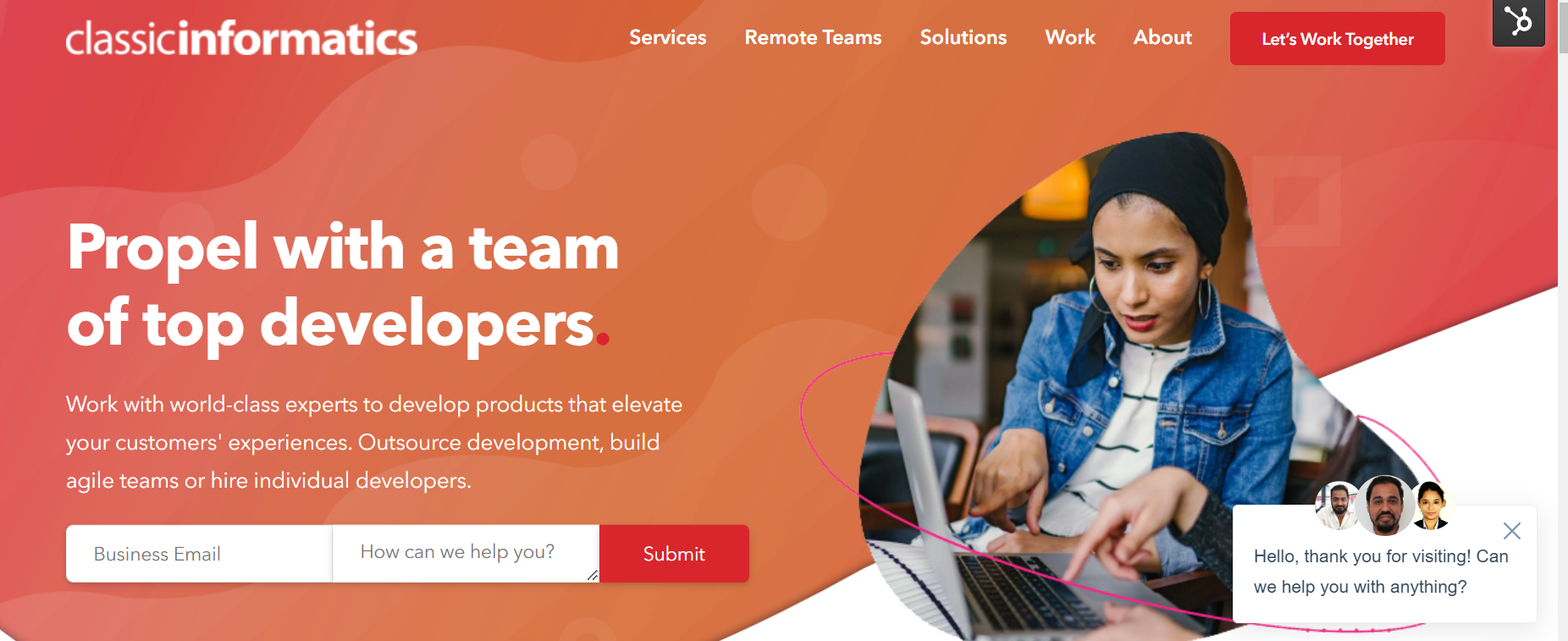 Flexible processes and tools support their approach to creating customer-centric experiences for making better purchasing decisions. The professionals at Classic Informatics enable customers to build their personalised websites with better page loading efficiency for content sharing, brand building, and offering an unmatched experience to end-users.

Since its inception in 2002, the firm has expanded to four offices - Delhi, Sydney, London and Chandigarh - delivering an impressive portfolio of over 2,000 medium and large projects for clients in 30 countries. They have used their drupal knowledge and experience to enable organisations in the UK and all over the world for dynamic content across many digital touch-points for various industries, including Healthcare, SaaS, Retail & ECommerce, Logistics, FinTech, Travel, E-Government and more.
Top Service They Offer
Zoocha is a leading Drupal development agency based in Hertford, UK (North of London). They work with many clients, including public sector and government organisations, innovative startups, multi-channel retailers and charities.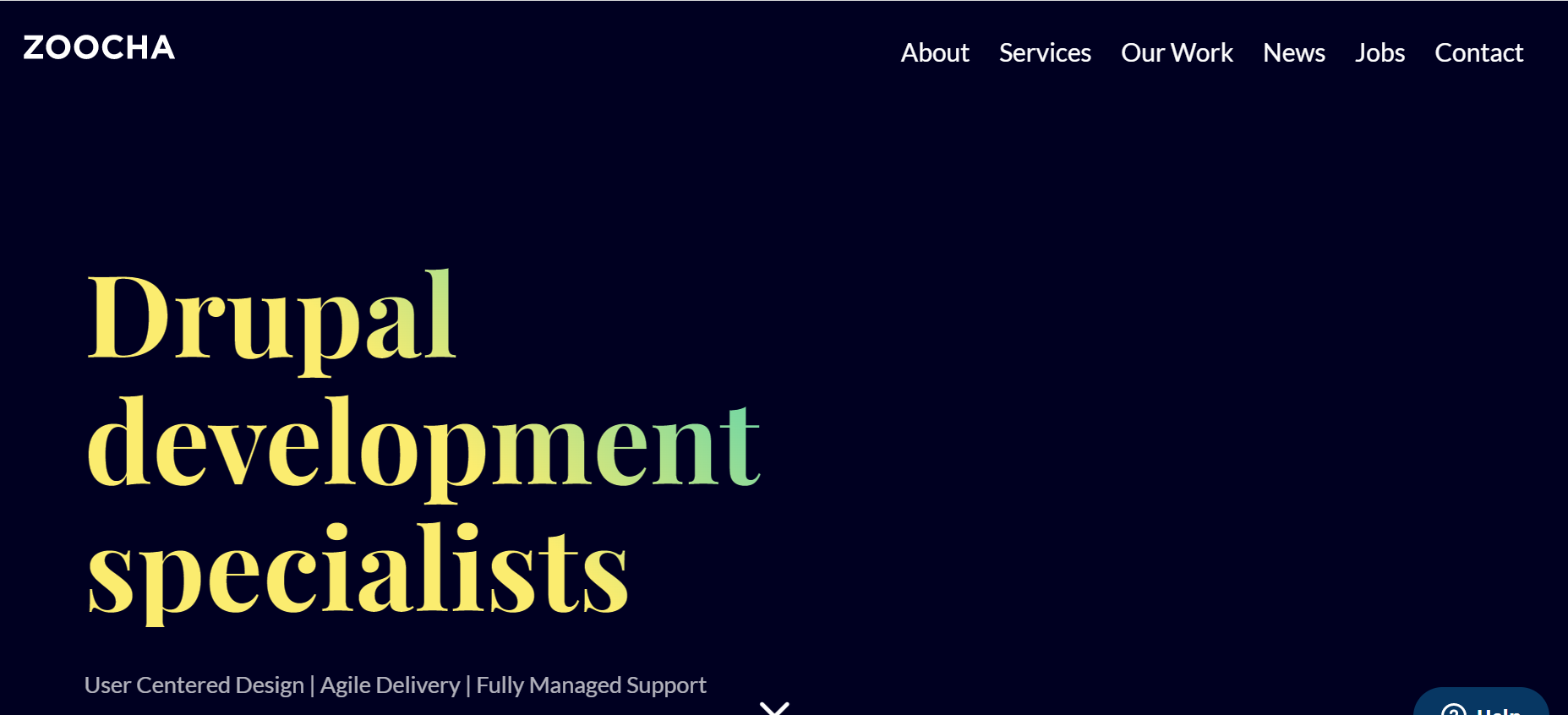 80% of their clients have in common that they offer Drupal development services, Drupal support, user experience, and design. They often complement this core service offering with other technical development services (such as automated testing, Drupal hosting, and managed services) and have a strong track record of helping our client's digital strategies.
Zoocha focuses on developing systems and processes to ensure our clients' goals' efficient and successful implementation. Using online collaboration tools like Jira, Zoocha strives to be a "natural extension" of our client team based on open communication, clear accountability and shared goals.
Top Services They Offer
Drupal Development
Drupal Support
Drupal Hosting & Managed Services
User Experience & Web Design
Drupal Site Audit and Evaluation
Drupal Consultancy
Cyber-Duck is a leading digital transformation agency working with global brands such as Bank of England, Cancer Research and Compare the Market. Since 2005, they have been developing complex websites, applications and digital strategies to impact organisations and their users significantly. Their UK-based Ducks workforce gives clients unlimited scope and reaches to meet their needs.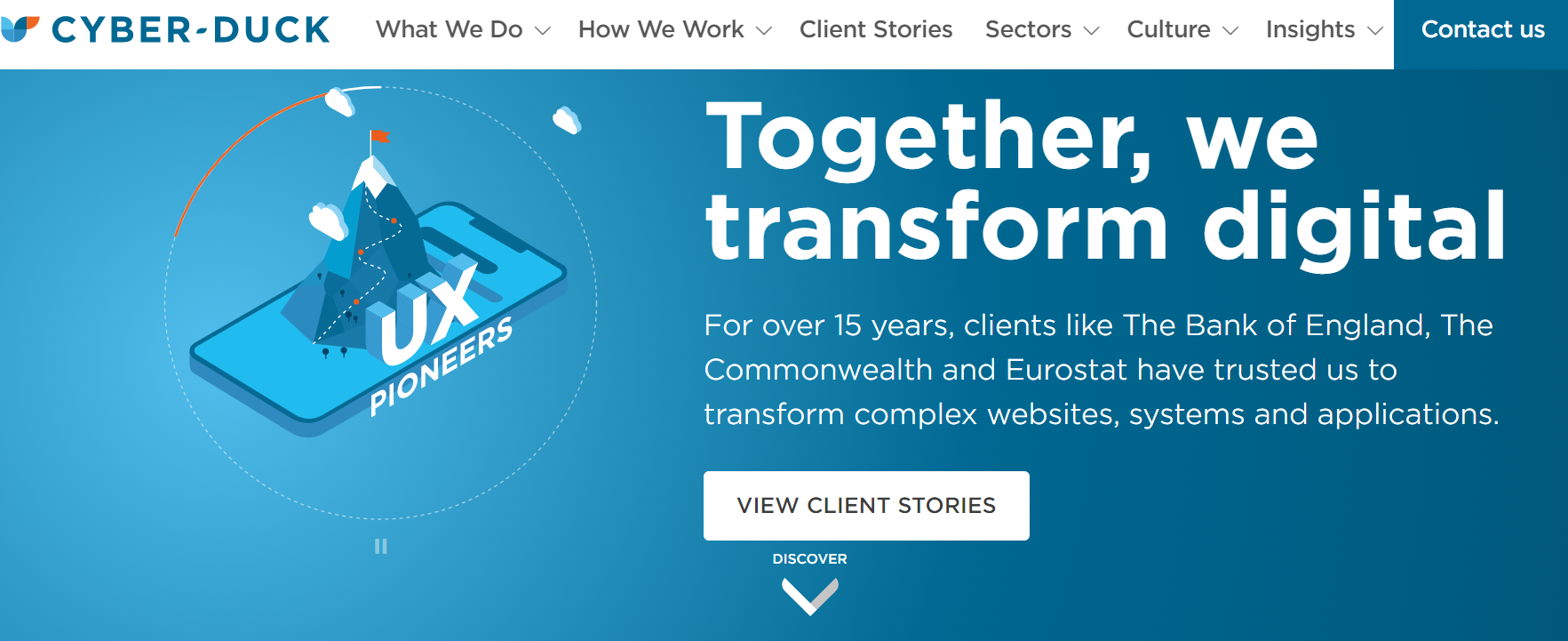 The team at Cyber-Duck acts as an integrated extension of the team - either in person or remotely, depending on the conditions. With their ISO-certified UX, web and mobile development methodology, they create future-proof strategies to align the stakeholders and engage their users. The Ducks have appeared as industry experts on BBC Watchdog and The Gadget Show, as well as at major conferences such as SXSWi, UKTI and UX London. Their office is part of Deloitte's Technology Fast 500 (EMEA) and has won coveted awards such as Webby, UXUK and The Drum's DADI Awards.
Top Service They Offer
Drupal Development
User Experience and Service Design
Technology Implementation
Digital Optimisation
Founded in 2009, Opus Online focuses mainly on delivering a complete solution, from ideas and consulting to an extensively tested end product, finishing with professional maintenance, constant improvement and ongoing support.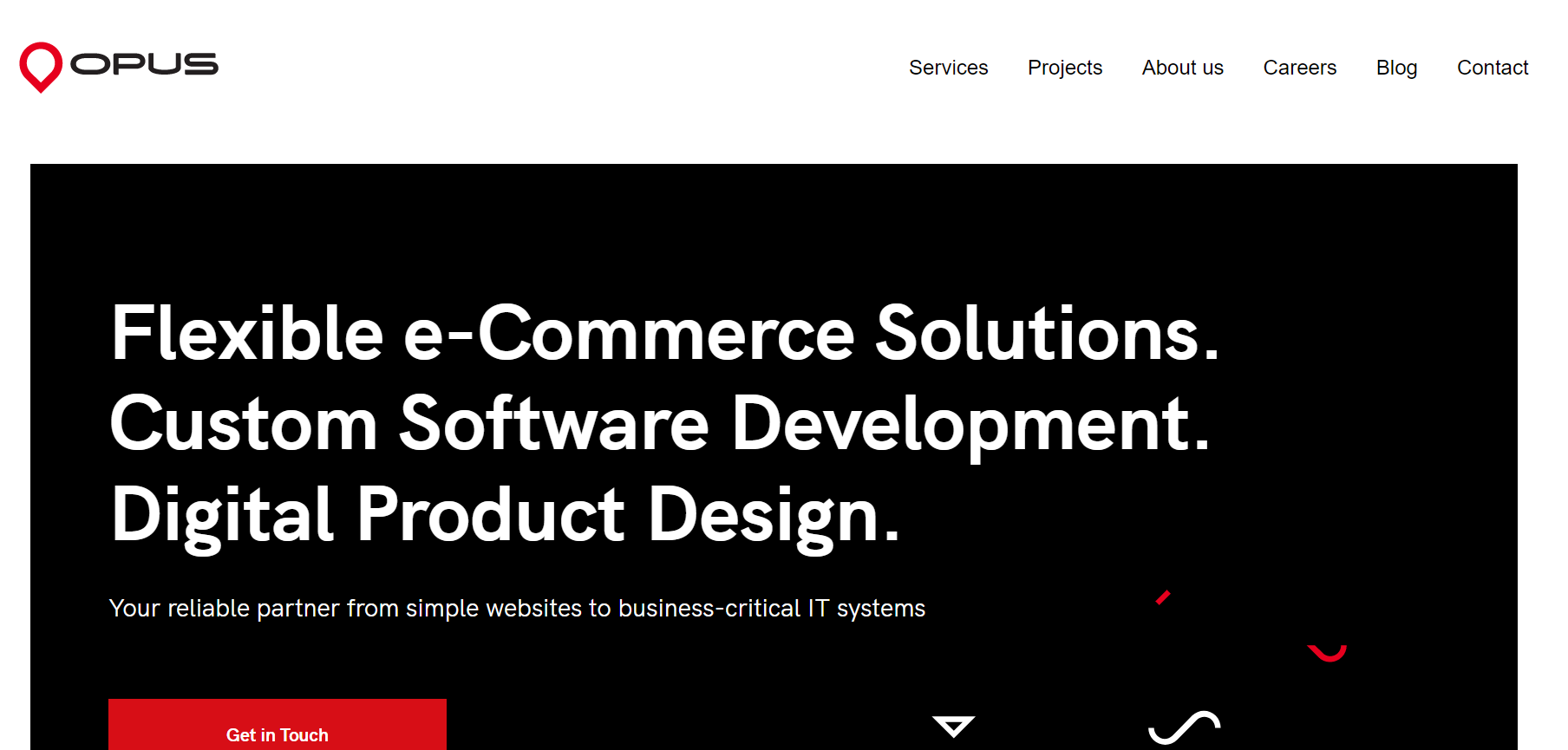 Their expertise stretches from developing corporate web portals, eCommerce sites, mobile apps and information systems to complex custom software engineering. The team at Opus Online believe in quality work dealing with any changes and any changes or problems immediately.

With an experience more than 11 years, and hundreds of successful projects, the company has a highly efficient team of more than 40 talented professionals.
Top Services They Offer
E-Commerce
Drupal Development
Custom Software Development
At CTI Digital, they are expert thinkers, designers and doers; together, they are creators of unique experiences. In the UK, the company provides digital transformation, building and growth services for companies ready to defend their market. Whether you need a new website build, design, digital marketing strategy or user experience, they have it all.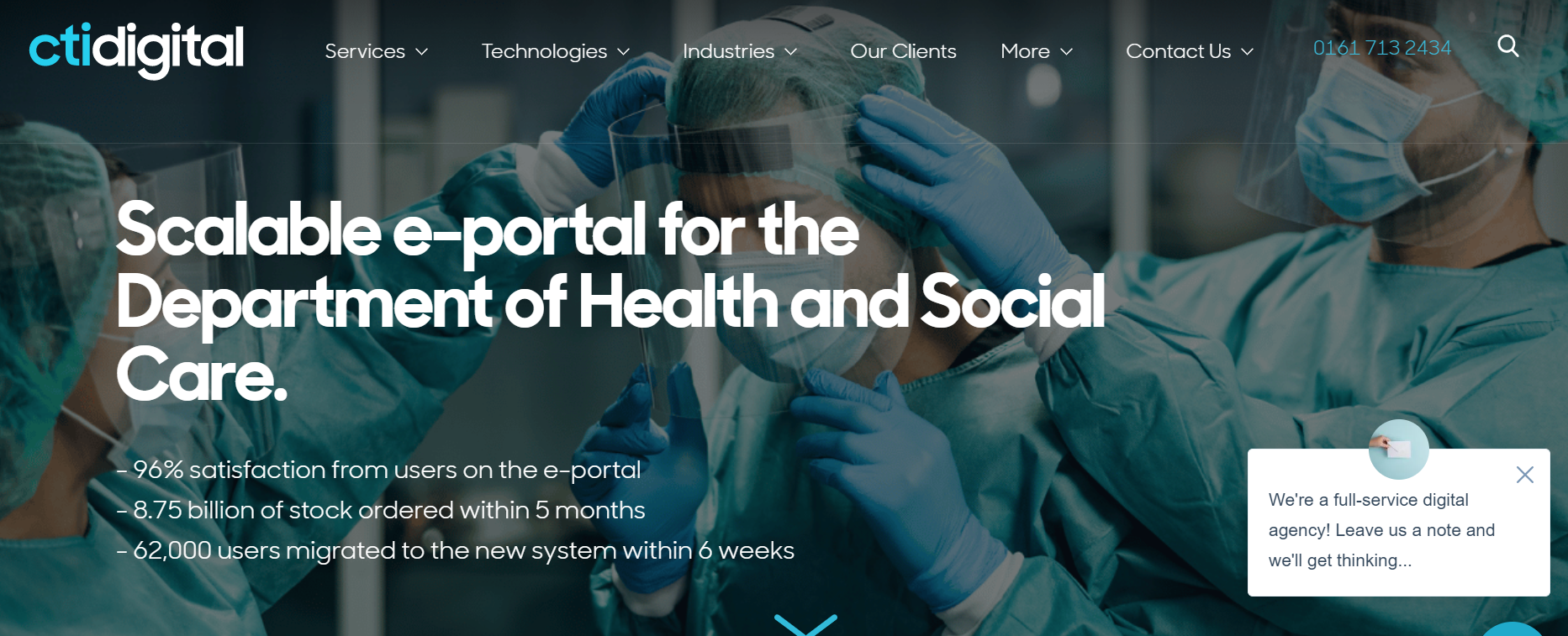 Since its inception in 2003, they have become an established leader through their commitment to quality, focus on technology and long-term customer relationships. With an experience of more than 19 years, they have been delivering innovative enterprise solutions for a wide range of clients, including the London Transport Museum and luxury paint brand Little Greene.

Their primary mission is to build world-class digital solutions and campaigns for respected brands around the globe. With constant investment in talented individuals, advancing technology and clients' visions, they craft innovative and effective technology for all.
Top Services They Offer
Digital Strategy and Consultancy
Creative Web Design
Web Development
E-Commerce Development (using Drupal)
E-commerce Marketing
The experts at We Are Kitty have best-in-class experiences, and their technology solutions enable businesses to drive performance and growth. Being an award-winning website design and development agency, they focus on understanding brand and customer needs to deliver user-centric experiences that drive brands. As part of the TIPi Group, an independent digital network, their clients are sure that all the design and development projects are done with the broader aspects of digital performance in mind.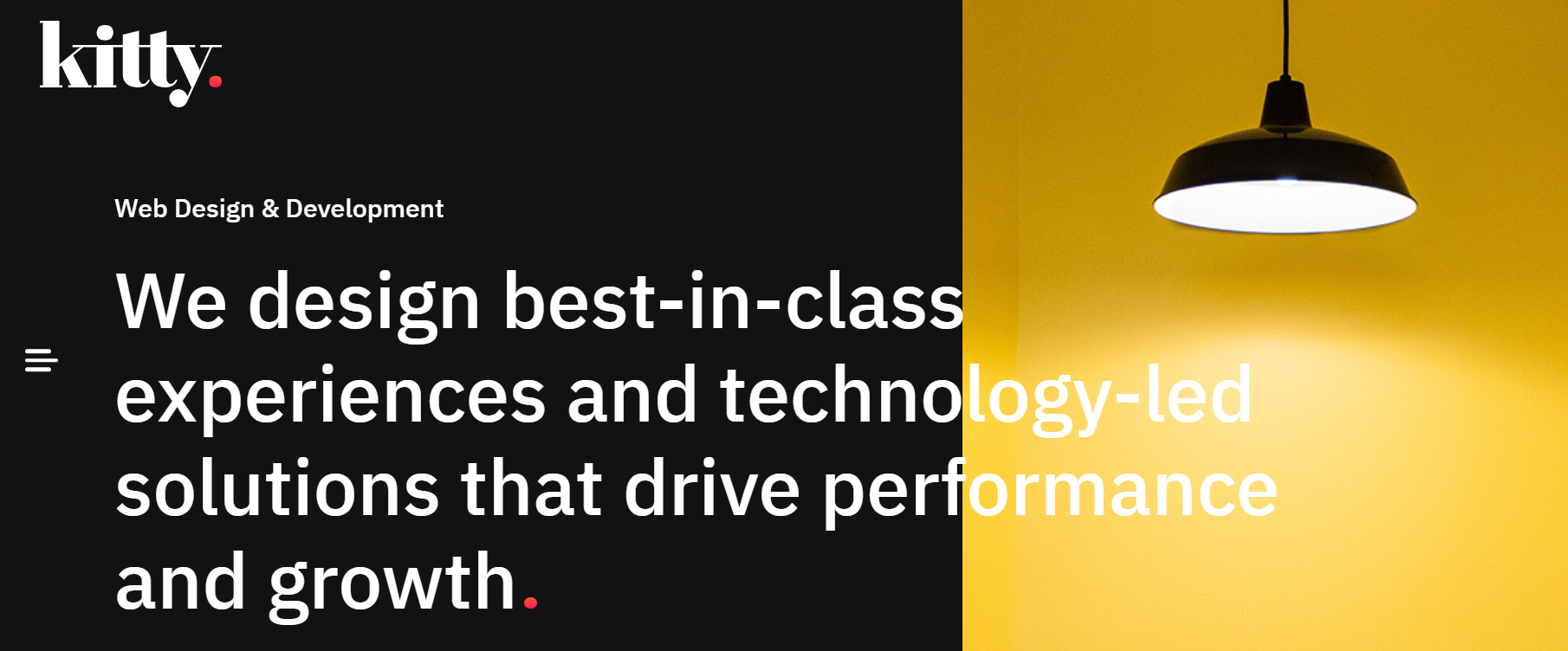 The top drupal company in the UK believes in creating experiences that the customers can truely connect with. Their natural curiosity means creativity and technology are at the heart of everything they do. By putting human understanding at the heart of their creative process, they remove assumptions and adopt an agile and innovative approach to everything they create.

Founded in 2017, the company also has top professionals with specific skill sets who have a broad range of talent and expertise in SEO Consultancy, Analytics and Content.
Top Services They Offer
Drupal Development
UX/UI Design
Web Design
Development System Integration
Axelerant is a global drupal company that puts care into employee happiness, engineering excellence, and customer success. With a team of 175+ experts in more than eight countries, the top drupal development company in the UK helps digital changemakers make a change. Their clients include other agencies, enterprises, and organisations of different shapes and sizes. Being born in 2012, the company holds more than ten years of experience and believes in a design-led mindset that enables businesses to unlock growth.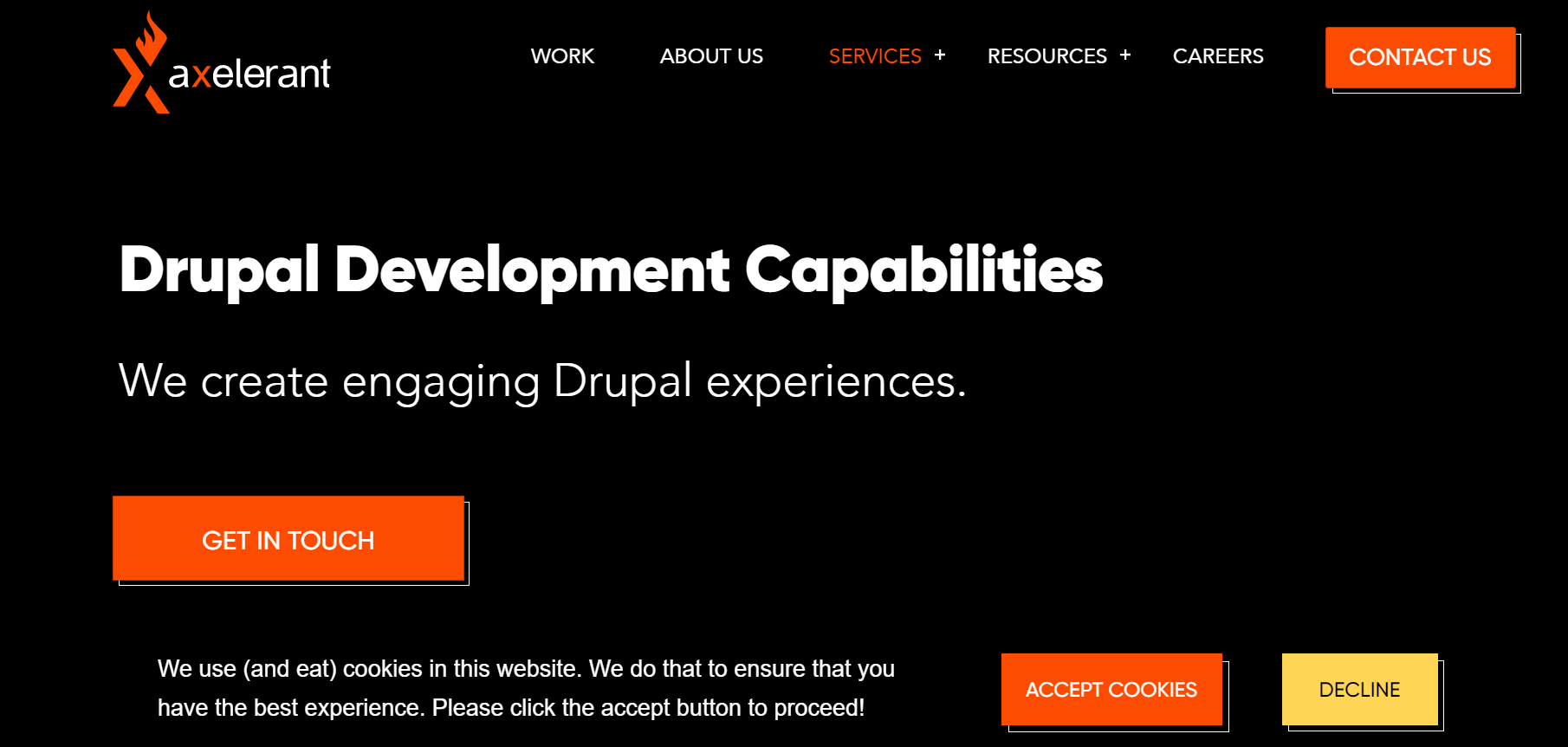 Their integrated services include Drupal, Acquia, DevOps, Frontend, Quality Engineering, and Consulting. When working with Axelerant, customers are working not only with a team of expert UX and UI designers but also with a team of business analysts, product specialists, and marketers that define what they do through design.
To Services They Offer
Experience Design
Drupal Development
Digital Commerce
Digital Experience Platforms (DXP)
Quality Engineering
Digital Marketing
For more than 23 years, Box UK has been providing digital solutions that help businesses adapt and evolve at pace. As an extended part of your team, the experts share your challenges and ambitions to reimagine what's possible for future growth.
Box UK has specialised in designing, developing and delivering large-scale digital platforms trusted by millions of customers worldwide. Their multidisciplinary team works with global clients such as Jaguar Land Rover, Sodexo, British Medical Journal and RS Components, delivering effective work programs that elevate and accelerate their digital growth.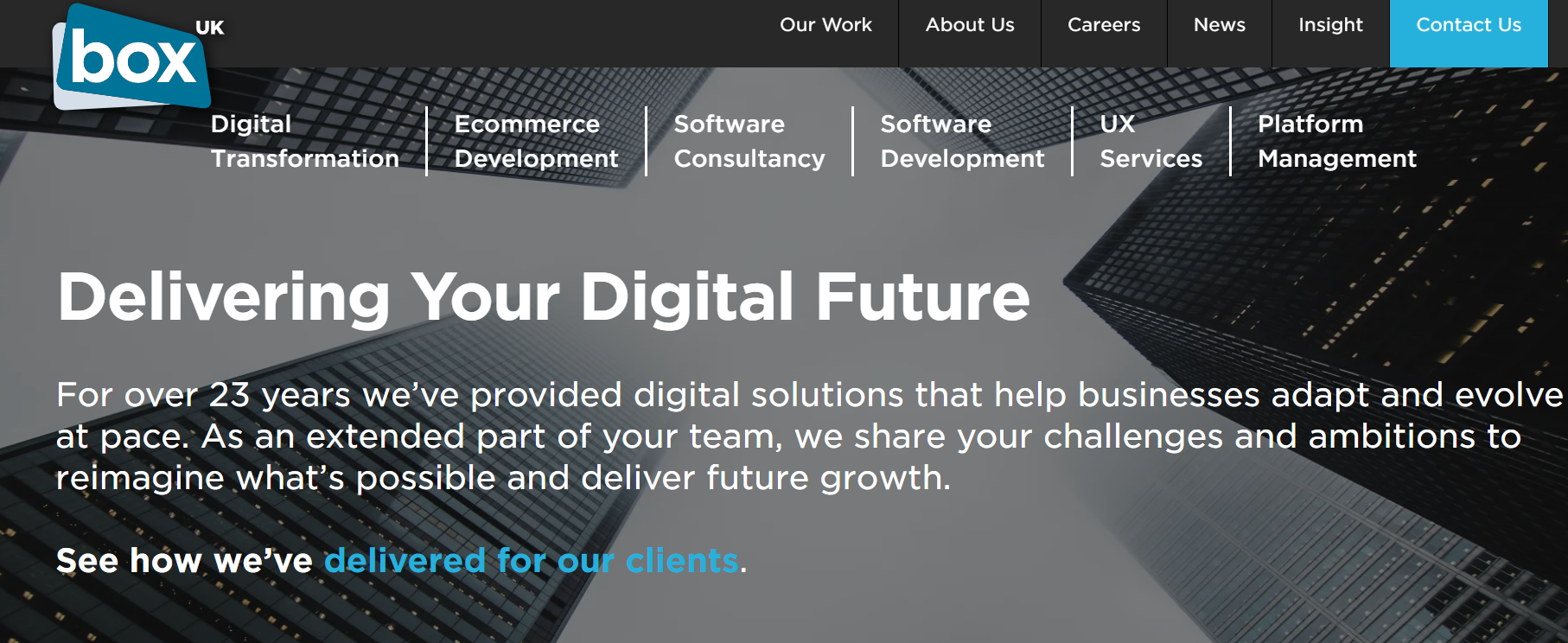 Across hundreds of high-profile projects, they've built a reputation for quality recognised at the highest level - with awards from industry leaders, including the Webbys, Communicators and the UK Digital Experience Awards.

Established in 1998, Box UK focuses on heavy-use, multi-user platforms that have given them deep experience in creating scalable, resilient and high-transaction systems for clients across the globe. The company's provenance and passion for technology give Box UK an unmatched depth and breadth of experience in developing scalable and flexible software systems - managing their lifecycle projects from design to post-release platform management.
Top Services They Provide
Digital Transformation
Drupal Development
E-Commerce
Custom Software Development
UX Services
Platform Management
Digivate is a top digital marketing agency in the UK that believes happiness is at the centre of everything they do. Their unique methodology has proven to increase results and long-term client relationships. They use data, technology and user psychology to help their clients stand out online.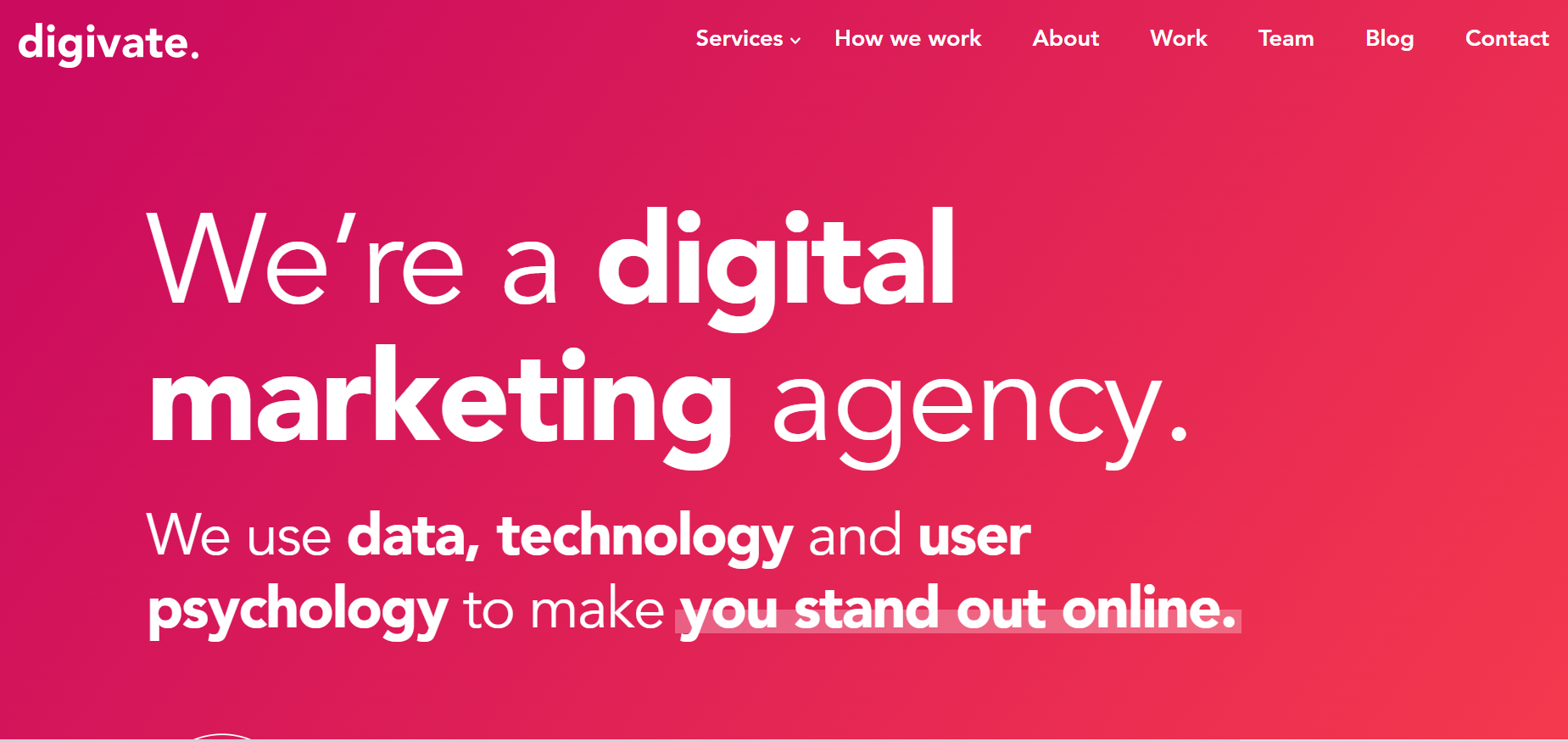 With the help of data, the experts at Digivate know what their customers are doing. Together, they empower the approach to deliver exceptional online customer experiences and smash digital marketing goals. If one is looking for a partner who will invest in you and work tirelessly to plan your online growth, Digivate is the right place.

They are an award-winning digital marketing agency helping businesses succeed online. With over 20 years of experience in digital marketing, web development, UX and UI design, the top drupal development company in the UK understands that success looks different for every business.
Top Services They Offer
Growth Marketing
Drupal Development
Digital Strategy
Digital Design
Digital Marketing
Appoly is an innovative technology application and web development studio based in Leamington Spa, Warwickshire. Using the latest technology, they create experiences that facilitate process change and efficiency, bringing in a wealth of experience that enables them to deliver the best possible solutions.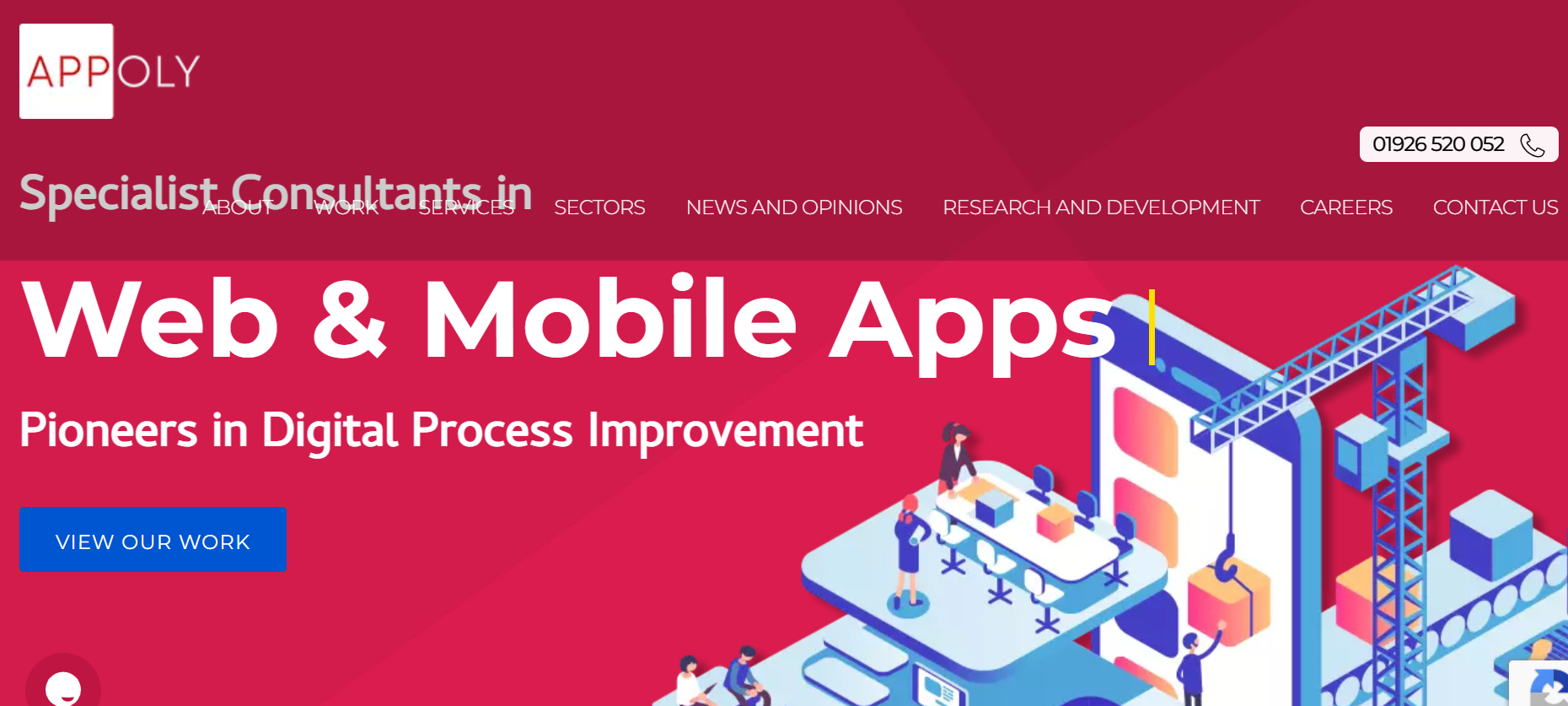 Founded in 2017, the company has experience in delivering and implementing projects that significantly impact process improvement. They offer a complete consulting service to analyse opportunities to reduce waste and improve business operations using industry-leading digital technology. They believe in flexible building applications because changes and evolution are essential in the software development life cycle. With their clear development plan using proven development methods to ensure the application adapts and changes, the professionals at Appoly know the importance of the latest and most significant advances in the industry.
The company in the UK provides native iOS apps, Android apps and web app development. They have a proven formula for developing and delivering applications within project timelines.
Top Services They Offer
Mobile Application
Web Application
Website Development
Drupal Development
API
Consultancy
Wrapping Up
In this listicle, we have listed the UK's top ten drupal development companies that offer custom website and drupal development services for businesses and enterprises. Whether you are a startup looking for website development or an enterprise trying to work on a cross-platform web app, one of these ten drupal development companies will meet your needs.

Classic Informatics help clients upgrade their website to the latest Drupal version, ensuring high security, stability, performance, and reliability. The experts have experience and expertise that can help businesses deliver a consistent experience and even offer the customisation they require.