Are you watching your peer companies nailing it with an AI development company while you are still searching for one? This blog post might help!
Artificial Intelligence has changed the way businesses work. With the launch of ChatGTP at the end of 2022, the most well-known application of generative AI has become an overnight sensation for many tech leaders and entrepreneurs.
According to a report, the global AI market will reach $126 billion by 2025. And not surprisingly, many small and medium enterprises are adopting generative AI in various business verticals as they feel using this form of artificial intelligence will give them an edge over competitors.
While ChatGPT has the potential to transform the entire digital ecosystem, many industry leaders need a clear and compelling generative AI strategy today to stand out. From finance to healthcare and from education to travel, the popular text-generating AI chatbot is capable of carrying on sophisticated conversations with users and generating seemingly original content.
But how can a business leader embrace generative AI even if the organization lacks deep AI or data-science expertise? The answer is partnering with an AI development company and joining hands with one of these companies can help your enterprise grow as the technology matures.
If you are searching for an AI development company to partner with then here is the list that we have consolidated for you. Let's have a look.
#1. Classic Informatics
Classic Informatics is a renowned AI development company headquartered in Gurgaon, India, and other offices in Chandigarh, London, and Sydney.Since its inception in 2002, the AI development company offers AI-related services for small, medium and large businesses worldwide. With more than 250+ employees, which include project managers, team leads, developers, and programmers, the company holds an experience of more than 20 years.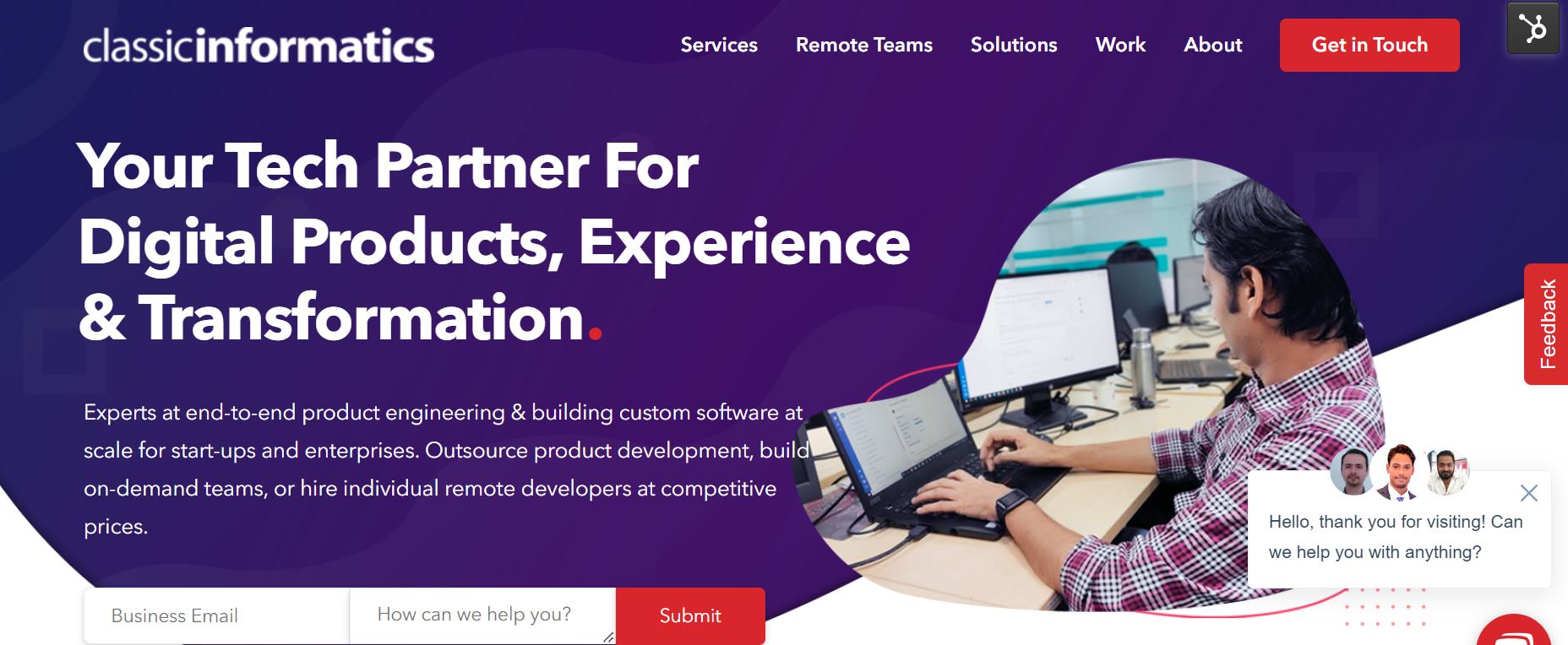 The professionals at Classic Informatics help startups, enterprises, and SMBs build digital products infused with the power of Artificial Intelligence. Using AI for your business, AI experts can automate your tasks or integrate OpenAI APIs and AWS AI services to build intelligent products. Hire AI engineers or build an extended team of AI developers to build your next generative AI product to be future-ready. The company not only enables organizations to solve complex problems and create innovative solutions but embraces them to unlock opportunities and create a competitive edge in today's marketplace.
ThirdEye Data provides end-to-end data and AI-related services to businesses worldwide. The company empowers organizations to make business decisions using Artificial Intelligence and data analysis. The top AI development company in Silicon Valley specializes in data analysis, science and technology services, and AI products.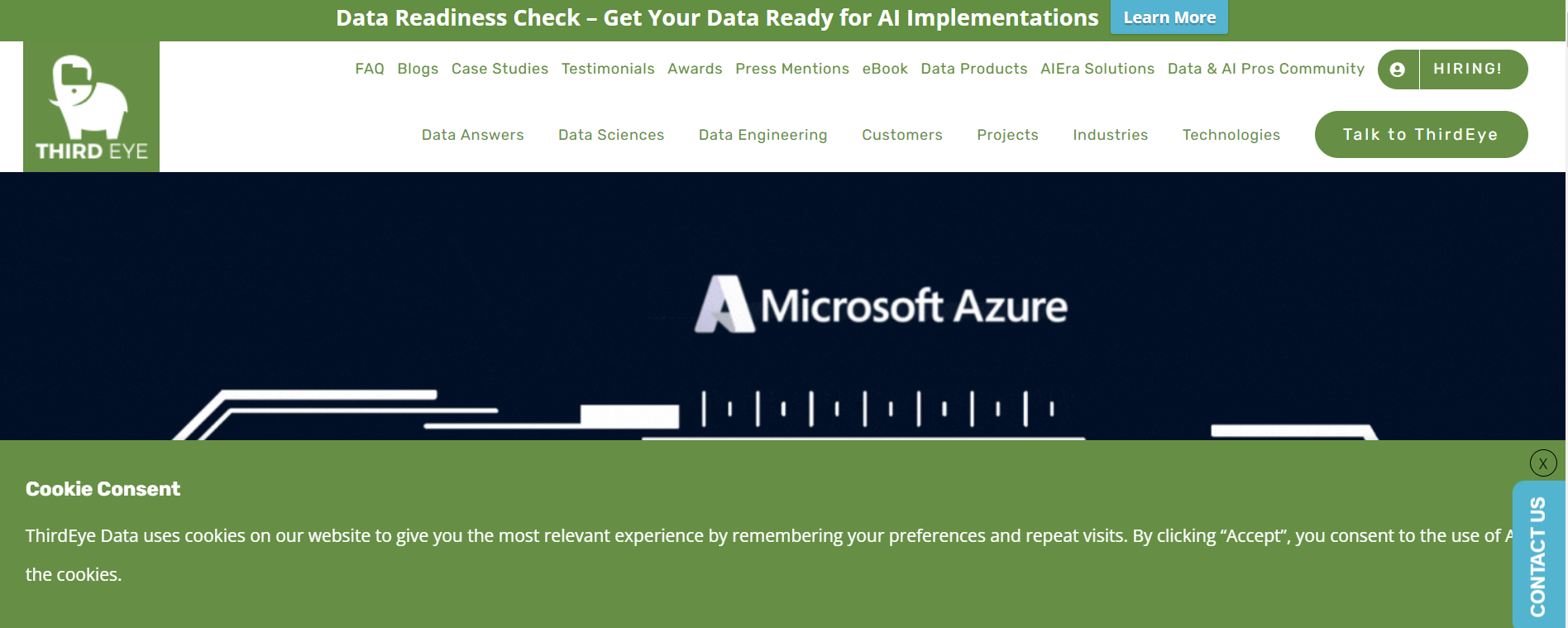 It holds 10 + years of experience in building products with end-to-end technical solutions for renowned Fortune 500 companies and startups. These services help organizations gain informed strategic and tactical insights to make timely business decisions. The company also focuses on various artificial intelligence services, data science, data analysis, and information technology.
Dynatrace Inc. is a global technology company that provides platform development based on AI automation. It was founded in 2005 by Rick M. McConnell and is headquartered in Massachusetts, USA.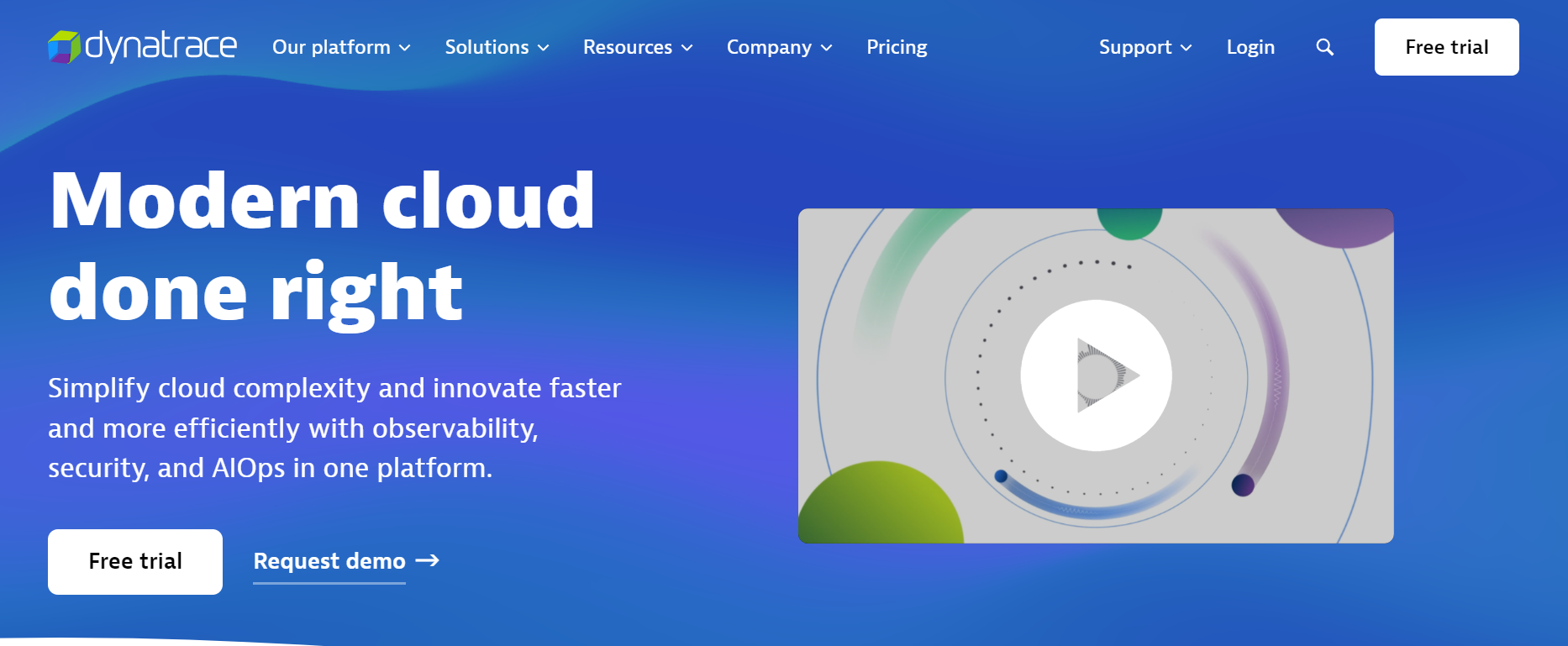 The company has over 3000+ employees and provides automation services to some of the top enterprises globally. Dynatrace leverages cloud computing to drive the wave of digital transformation. Using artificial intelligence, it delivers advanced automation that provides modernized solutions to users and makes it easier to develop high-quality software with an improved user experience. The AI experts at Dynatrace continuously look for issues and provide precise root causes, so a resolution can happen in minutes before they become expensive problems.
Innowise Group is an international full-cycle software development company with key European delivery centers and offices worldwide. The team has over 1400 top-notch IT professionals, leveraging their software engineering expertise to make their customers' businesses more innovative and successful.

With more than 16+ years of experience, the top AI development company has considerable IT market experience, allowing it to leverage rich technological and business management expertise to complete projects of various complexity. Over the years, the professionals at Innowise Group have accumulated extensive experience using AI tools, resolving complex software challenges, and bringing precise results that improve performance and link technology with business.
More than just a software development company, DAC Digital combines the scientific and business approach to develop products tailored to the business needs. The company takes pride in providing end-to-end solutions to enable organizations to be ahead of the competition.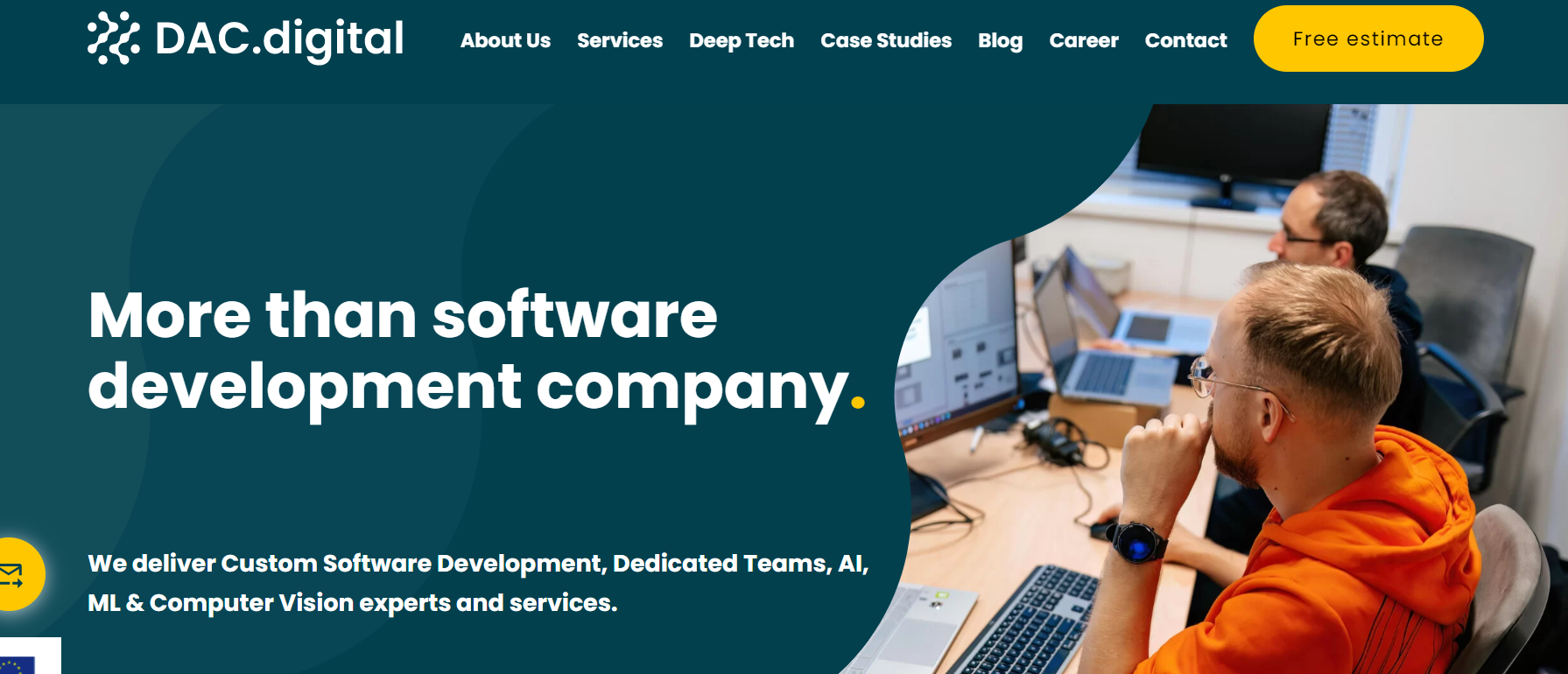 The top AI development company provides complete solutions from IoT and hardware to embedded systems and big data. For the last few years, they have provided services through their unique IoT solutions for manufacturing, automotive, healthcare, agriculture, fintech, and security.
With more than 8+ years of experience, Matellio is one of the enterprise's top choices as their reliable software engineering partner. Founded in 2012, the company holds decade-long experience and a knack for providing innovative and leading-edge software solutions. From small startups to large enterprises and corporations, it provides end-end solutions to all.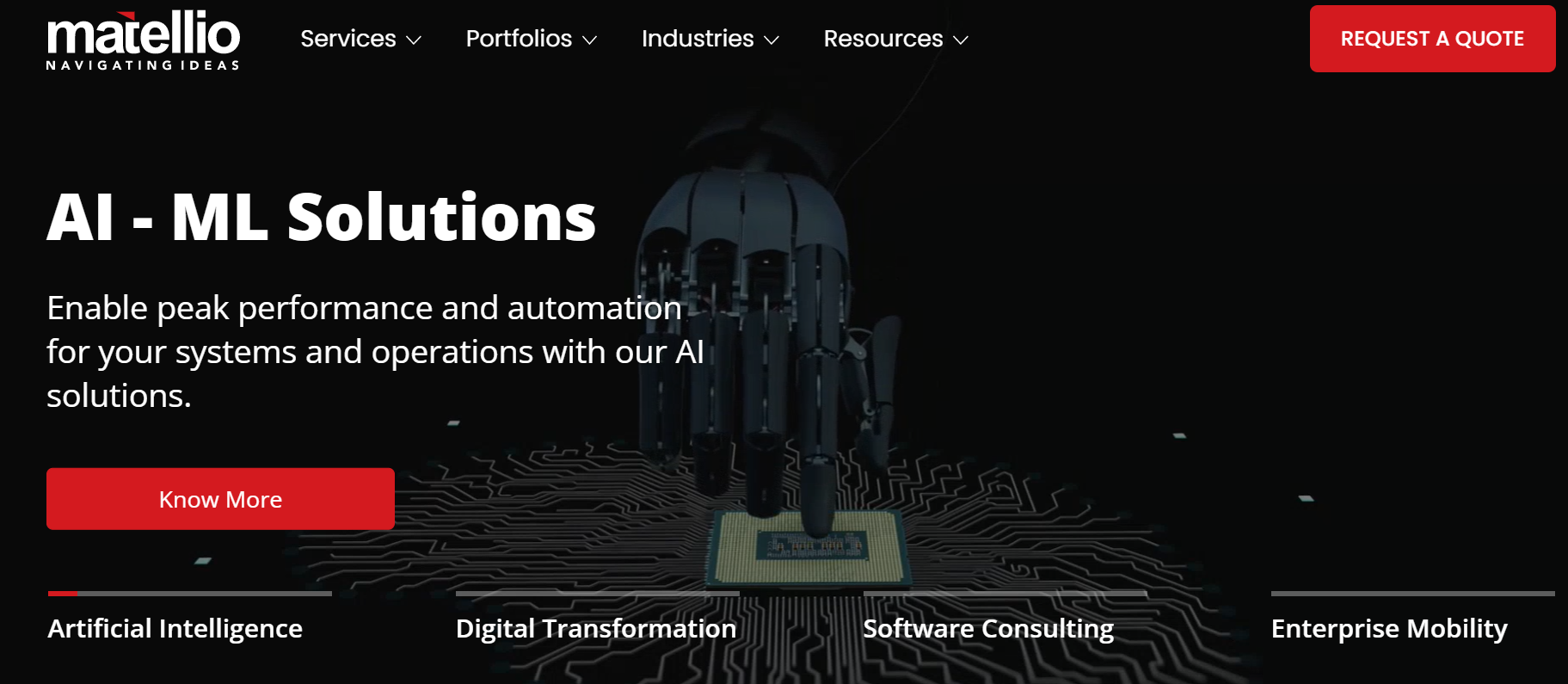 With its AI development services, the company enables businesses to redefine themselves and accelerate their digital transformation by implementing cutting-edge AI services. The company offers business-specific insights and processes from workflow automation to video analysis for better customer experiences. Apart from AI development, Matellio also provides web application development, mobile application development, cloud implementation, and startup and incubation support services.
Started in 2009, 10Clouds is an agile software development company, produces top-quality applications. From startups to enterprises like Pinterest, Asmodee, universities, and nonprofits, the company has delivered various projects of all sizes. The company strongly believes in proper work ethics and trust when building better client relationships.

10Clouds has more than 200+ experts ready to transform the digital ideas into impressive, world-changing products. Using generative AI, the company enables businesses to reduce operational costs and gain better insights while improving fraud detection and more.
Develtio is a service productization company that supports people in transforming traditional services into digital products. The company has top tech experts who use specific processes to develop solutions and implement projects. The company has been active in AI and ML for over six years and has provided services to medium-sized companies, banks, and international brands.

The team at Develtio offers world-class expertise in data science and machine learning. The experts use AI APIs to develop customized algorithms and machine learning models using clients' data or external sources. The AI innovation analysis study of Develtio is designed to serve the needs of other businesses experimenting with AI technology in their processes. Being an expert in Artificial Intelligence enables companies to automate and streamline their processes while reducing security risks.
Specialized as a top software development company, Apriorit enables startups and large corporations to turn their challenging ideas into secure, and viable products. The top AI development company believes in providing software development services using its artificial intelligence expertise and experiences.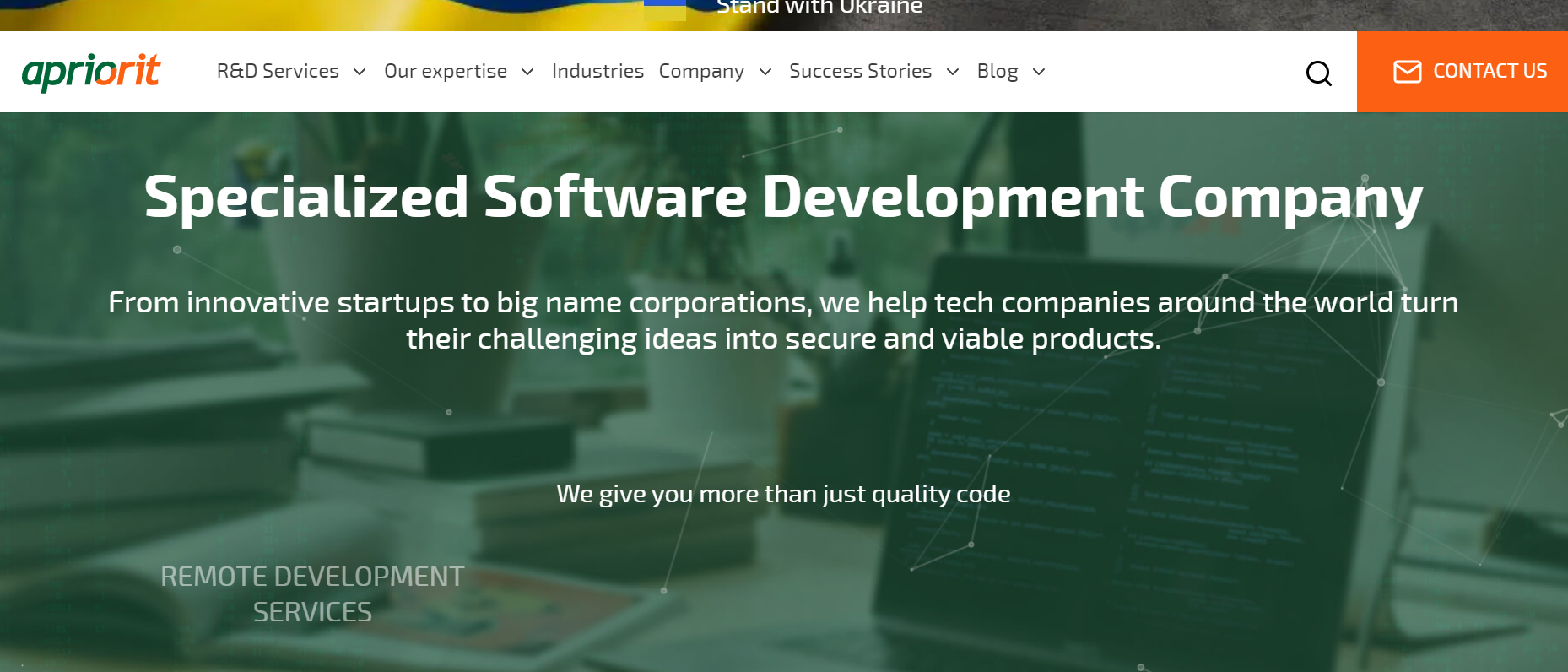 Since its existence in 2002, the company holds 20+ years of experience and is headquartered in Delaware, USA. As an AI development partner, Apriorit enables companies to reduce operational costs, automate routine activities, and let their employees focus on tasks that require out-of-the-box thinking. From healthcare and education to cybersecurity and remote sensing, the company provides AI development services solutions that align with its goals.
Headquartered in Fareham, Chimpare is one of the top software development companies in the United Kingdom, with offices in London, New York, Toronto, and Dubai. The top AI development company has expertise in Mobile App & Website Development, Software Development, Game Development, Blockchain, and many more.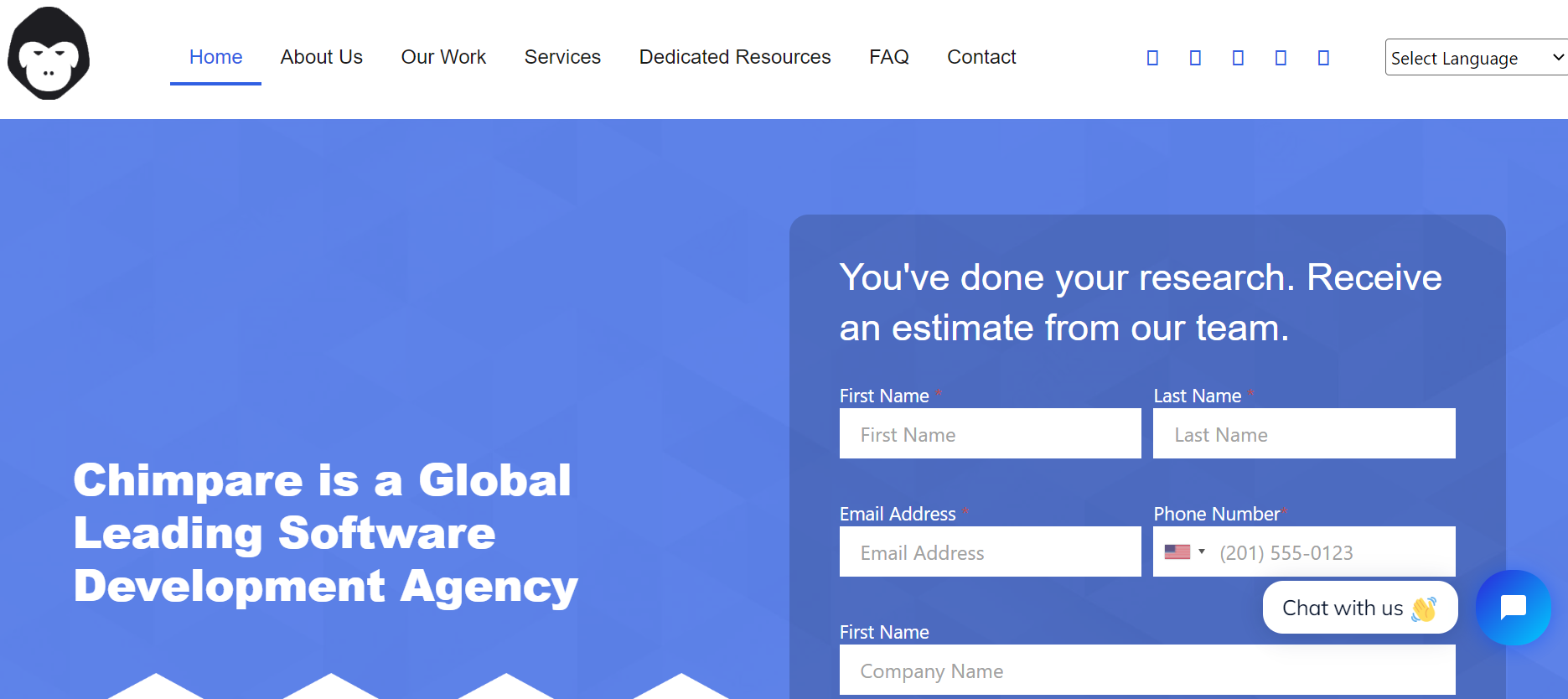 The company provides tailored solutions for each project, from startup product development to enterprise-level solutions. With their AI services, Chimpare provides high-quality, cost-effective solutions to help businesses stay ahead of the competition. It also offers various services, including AI-driven automation, predictive analytics, and natural language processing.
Wrapping Up
The rapid pace of AI technological and legal change within explainability makes it urgent for businesses to partner with the right AI development company. Although artificial intelligence has revolutionized various industries by introducing software applications to increase efficiency, businesses must invest in this technology to stay relevant in the global competitive market.
However, before finalizing any company for your AI development partner, you should clear your requirements, budget, and business needs. If you are looking for an AI development partner to implement a particular AI model in your business, let Classic Informatics help you integrate the required solutions and improve your automation services.