Mothers, Daughters, Wives, Colleagues, Managers, Bosses - there are many faces of a woman.
She's strong, she's a giver. But most of all, she takes the lead. At home, in the office.
She masters the art of everything - she is the veela with powers to manage family, kids, clients, herself.
At Classic Informatics, we believe, appreciate your power. That's why we've established several perks to make your journey easier, better.
This infographic further compiles things we have in for women employees and some representation statistics to show we treat you no less. Because you deserve this!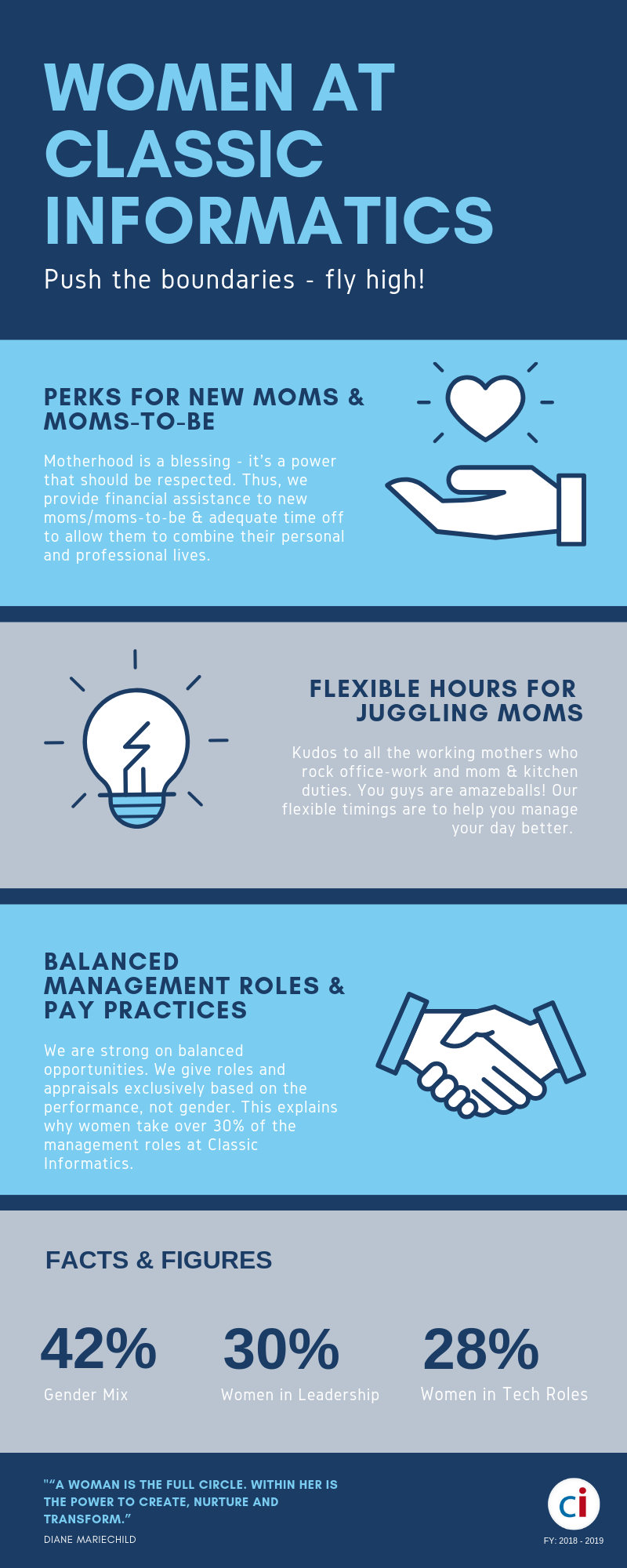 To Summarize:
Benefits
Perks for new moms/moms-to-be: Motherhood is a blessing - it's a power that should be respected. Thus, we provide financial assistance to new moms/moms-to-be & adequate time off to allow them to combine their personal and professional lives.
Flexible hours for juggling moms: Kudos to all the working mothers who rock office-work and mom & kitchen duties. You guys are amazeballs! Our flexible timings are to help you manage your day better.
Balanced management roles & pay practices: We are strong on balanced opportunities. We give roles and appraisals exclusively based on the performance, not gender. This explains why women take over 30% of the management roles at Classic Informatics.
Statistics
42% - Gender Mix
30% - Women in Leadership
28% - Women in Tech Roles
Happy #InternationalWomensDay!!