For all those who are planning to outsource, we have put together an Outsourcing Costs Guide. This is an all-encompassing guide that will tell you everything you need to know about your costs, calculations, savings, and tips to save more for a successful outsourcing relationship. You can now also Download Outsourcing Costs Guide and read it on the go!
Outsourcing is a business practice in which a business hires a third-party provider to perform tasks, create products or provide services that would have been otherwise performed, created or provided by its in-house employees.

IT industry makes use of the practice of outsourcing at a very large scale. Although outsourcing provides great benefits to your business, there are some risks and challenges involved that can make IT outsourcing an unsuccessful venture for you.

Below are discussed some of the best practices for outsourcing that you can follow to make your IT outsourcing initiatives successful -
Define Your Outsourcing Goals Clearly
Before going for outsourcing, you should have good reasons that justify that your business really needs outsourcing services. When you have decided that you should go for outsourcing, then you should clearly define what business goals you want to achieve through outsourcing and how meeting these goals will be beneficial for your business.
Choose The Right Outsourcing Service Provider
Selecting the right service provider to outsource web development, software development or any other project is not an easy task. In order to make an informed decision, you have to focus on what you actually want from an outsourcing service provider to come up with the most important criterion to seek in a service provider.

You should look for the following qualities in your potential IT outsourcing services provider -
Rich Experience and expertise matching your requirements
Fast turnaround time
Ready to adapt to your work methodology or uses agile software development approach
Makes use of the latest technologies and tools
Follows best coding practices
Transparent and easy communication
Thorough quality testing
Confidentiality and security
Full IP rights
A good web development or software development outsourcing services provider will also offer you flexible project delivery and pricing models.
Select The Right Outsourcing Engagement Model
There are different outsourcing engagement models available such as dedicated teams model, remote developers model and managed projects model. You should choose the one that best fits your project requirements.

For example, if you are looking for a web or software development outsourcing solution, then in the dedicated teams model, your web or software development outsourcing services provider will help you in setting up a team of developers that will work dedicatedly for you in your time-zone just as your in-house employees. You will have full control over the team.

In the remote developers model, service provider will provide you developers that will work on your terms and in your time-zone as an integral part of your internal or distributed team.

In the managed projects model, your project will be fully managed from start to end by the team provided by the software or web development outsourcing services provider. Members of the team can be selected by you.
Take Hidden Costs Into Consideration
The total amount mentioned in the outsourcing contract is not the accurate expenditure that a company has to bear when availing IT outsourcing services. According to CIO magazine -

"Depending on what is outsourced and to whom, studies show that an organization will end up spending at least 10 percent above that figure to set up the deal and manage it over the long haul."

Below are the important hidden expenses that are associated with outsourcing -
Benchmarking and analysis costs involved in deciding whether to go for outsourcing or not.
Cost involved in investigating and choosing an outsourcing service provider.
Cost involved in transitioning project and knowledge to the service provider.
Cost of managing the outsourcing relationship.
Provide Full Details And Specifications To The Service Provider
One of the best practices for making outsourcing a success is to provide all the details and specifications of your project to the service provider. With all the details in hand before starting the project, the offshore development team will find it much easier to deliver you a product satisfying all of your requirements.
Ensure Data Security And Regulatory Requirements Are Met
Before initiating working with an IT outsourcing service provider, learn how it safeguards the data of your company and your customers. Ensure that the service provider follows the best practices to minimize any risk of data breach. Create strict service level agreements to make sure that all the operations related to your project are being done according to the industry standards and all of your data is fully protected.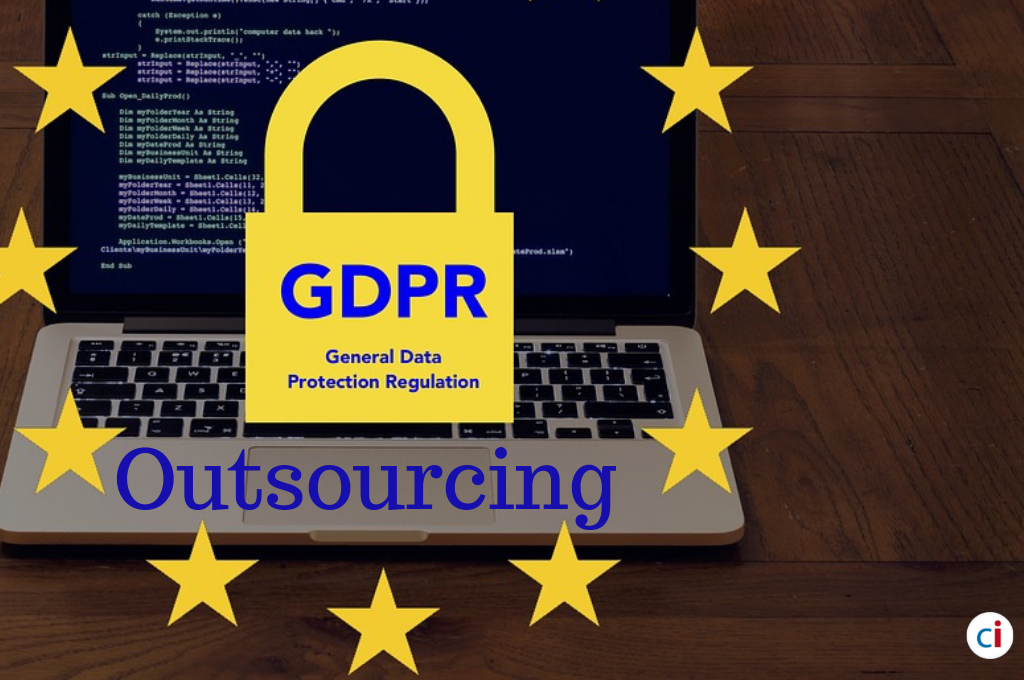 Another thing that you should take into consideration is that the service provider meets the data security regulatory requirements for the targeted market. For example, if you want to outsource mobile app development for the European Union, then you should ensure that your service provider fully meets the General Data Protection Regulation (GDPR) requirements. Similarly, if you want to outsource healthcare app or software development targeted for the US market, make sure that your software development company is Health Insurance Portability and Accountability Act (HIPAA) compliant.
Communicate And Coordinate Regularly
Communicating and coordinating with the offshore developers on a regular basis will keep both you and your developers on the same page, thus facilitating on-time project delivery. Back-and-forth communications and coordination can serve as great tools for making outsourcing a success.
Build A Relationship That Is Beneficial For Both You And Your Service Provider
Build a relationship of partnership with your outsourcing service provider that lays stress on the growth of both the parties. Such a relationship can be built by having a clear understanding of the project, respecting each other's commitments and capabilities, ensuring transparency in work, sticking to the contractual terms, remaining updated on the project's progress, and acknowledging successful completion of the project's milestones.
By following the above-mentioned best practices for outsourcing, you can minimize the risk of failure of your outsourcing venture. You will be able to achieve your technology goals by making IT outsourcing a smooth and highly productive process.
Originally Published On 12th March 2019; Updated On 17th April 2020