The startup culture has cast a spell on every individual that has an idea; an idea to make something new, an idea to ease the everyday problems, an idea to change the way the world functions. The entrepreneurial soul of such individuals is compelling them to get out of their comfort zone and give life to their ideas.
But transforming an idea into a reality is not a one-day thing; you don't just conceive it and see it happen! There are a number of things overflowing on the plate of the entrepreneur. Handling everything at the same time while also managing the fund restrictions can be overwhelming and leading them to create many to-do-list mistakes. Sometimes, this even dissuades them from focusing on their core business operations at this important starting stage.
This is where outsourced and external teams come to their rescue!
With names like Github, Skype, Basecamp, and Opera making it so big from scratch while outsourcing software development to India, Ukraine, Philippines, etc., entrepreneurs have now started taking this practice seriously. However, the question that still remains is if outsourced development can take them as far as it took these hotshots!

Let's find out.
What Is Outsourced Development For Startups?
Before plunging into the question of outsourcing software development to India or any other country for that matter, it is imperative that startups understand what outsourcing actually means for them!

The hard truth for every entrepreneur is that 9 out of 10 startups fail and the major reason is not just lack of funds but also bad hiring. Keeping a tab on the budget while planning to establish your firm, touch use base, and generate returns could be challenging. With over 87% of the companies opting for IT outsourcing to reduce cost, startups can certainly benefit from it.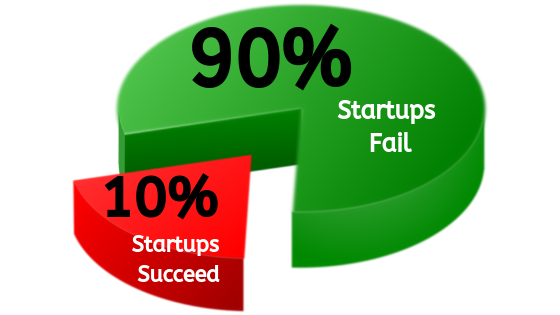 So, in short, outsourced development for startups is a way to get their advanced tech-centered tasks done, increase their productivity and deliver better tech experiences to their target audiences all while staying within the bounds of their restricted funds.
5 Startups That Succeeded With Outsourced Development
A common adage that one can easily hear around in Silicon Valley is that over 90% of startups fail before even making it to the market. But the remaining 10% make it big and among them are some that credit their success to their outsourcing development partner, apart from obviously their unique startup idea.

Which are these companies and what are they doing differently that is making them set examples through their outsourcing endeavors.
Opera wanted to launch its product without actually squandering the company's budget at that time. Outsourcing their project to hired developers in over 25 locations helped them create their platform and build it strong. Outsourcing website development by finding developers in their own country helped Opera complete its operations.
Jason Fried, Co-Founder of Basecamp says, "As demand for our services grew, we found ourselves increasingly disorganized.… We didn't like the rag-tag image we were portraying to our clients. They were paying us good money — and our work was good — but the way we organized the work, communicated about the work, and presented the work wasn't becoming. It was time to tidy up and get our shit together" They outsourced mobile app development of Basecamp to remote developers to be within the budget.
The team of developers at Skype has already been working on another product of their called Kazaa, tech for sharing music. Outsourced developers came to their rescue and even became partners later on. Skype is now a very popular business tool used in the outsourcing community.
MySQL had implemented the smart strategy of outsourcing their projects from the very beginning. The company, in fact, believes that remote teams and dedicated developers are at the core of their growth strategy. They now have dedicated developers working for them across different locations.
GitHub chose Scot Chacon, an expert on Git, but didn't have the funds required to hire him as an in-house developer. So, they chose the outsourcing way and hired Scott as a Git outsource contractor. He eventually went on to build the back-end of Gist, which is a very popular sharing feature in GitHub.
Factors That Affect The Term Of Your Outsourcing Relation
There are many write-ups suggesting tips for startups to outsource development and achieve success. But not many talk about the factors that affect your success and in fact, the tenure of your relationship with the outsourcing company.
Your Startup Type
The type of startup that you are establishing has a huge impact on your outsourcing terms. For companies that are not very tech-enabled need to outsource for long periods. But the companies like Skype, GitHub or BaseCamp, which are solely running on improving the technology stack need constant tech-expertise by their side which can be provided by the remote developers.
Stuff You Are Outsourcing
The next thing that determines how far you can actually go with outsourcing practice is the type of projects that you are outsourcing. For example, an enterprise requiring a single product for streamlining its operations might not call itself to be growing with outsourcing; although it might have an indirect hand in its success. But companies that need to constantly integrate new technologies or upgrade their existing software products might feel outsourcing to be a big contributor to their success.
Choice Of Outsourcing Development Partner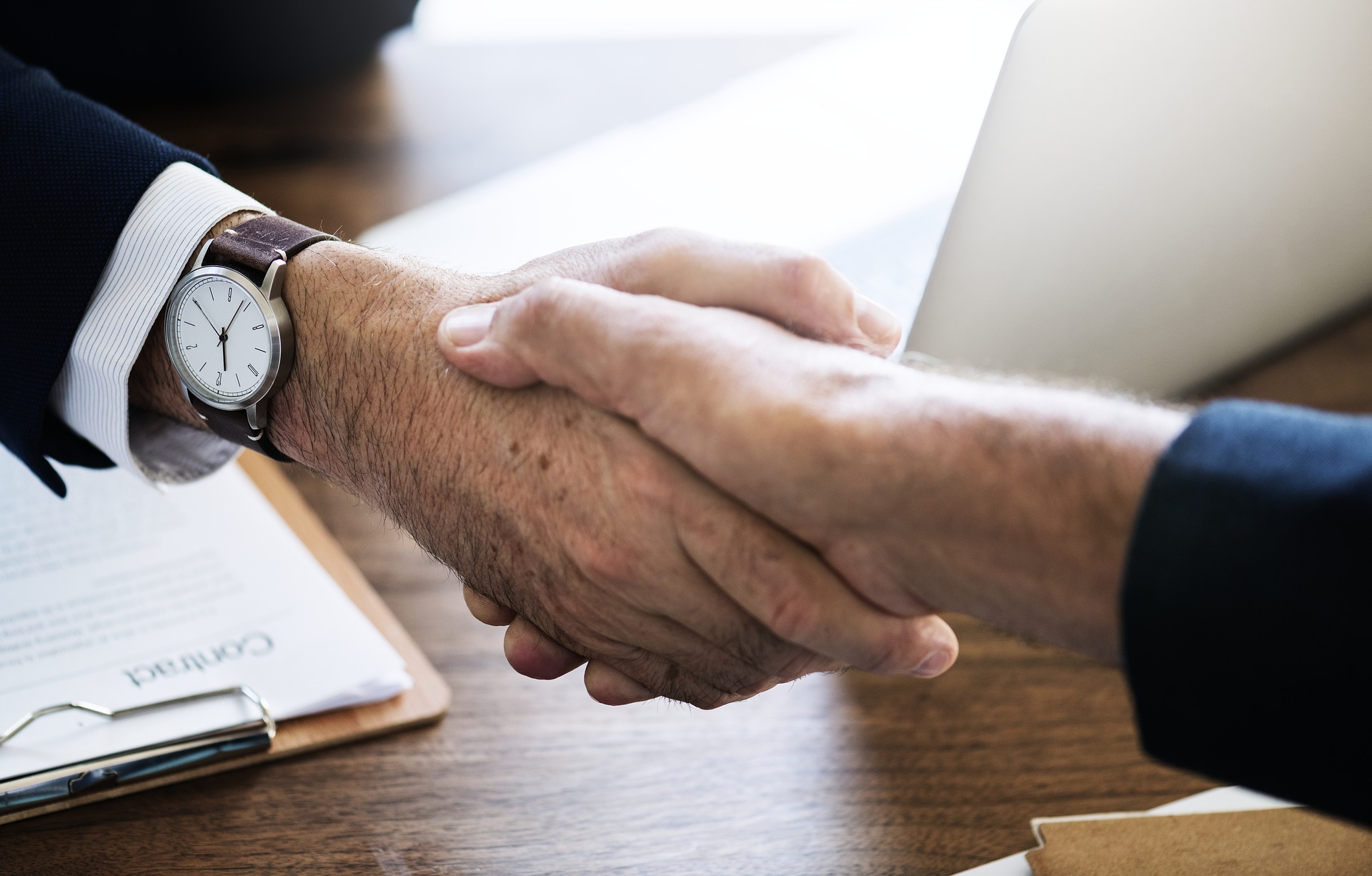 Not just what you outsource but to whom you outsource also has a direct impact on the growth and scaling of your startup. Choosing the top outsourcing web development partners in India or any other country could help you eliminate a lot of risks. Moreover, having an outsourcing development company that has the required expertise and experience and aligns with your company's vision could definitely take your startup ahead.
Your Involvement With The Outsourcing Development Company
How well you are able to collaborate and communicate with the offshore teams also impacts your success rate while working with them. Startups that are able to incorporate clear engagement models for building offshore development teams reach far with their outsourcing practice. If you are able to properly collaborate and involve with the team, chances of you getting the desired product or project increase.
A CTO That Actually Understands The Development
Not all startups are able to get a managed project with consultation from their outsourcing partner. That's why a startup needs a technical expert, Chief Technical Officer, or product head, who knows the chief technology requirements. He/she would be able to find the best offshore development company that would be suitable to fulfill their project or product requirements. A partnership with an outsourcing company that has been chosen after close research would certainly succeed.
So, How Far Can It Actually Take Your Startup?
The general culture nowadays is that startups outsource software development to India and other tech-skill rich countries during their initial and expansion stages. But once they've started generating revenue, they turn to in-house development teams. However, many startups, like the ones mentioned above, continue with their outsourcing partners to grow and become industry leaders while still cutting-down the costs and improving productivity.
Answering the question, how far outsourced development can take your startup- it totally depends on the type of startup, the kind of outsourcing partners you have chosen, your involvement with the outsourced teams, and most importantly, the relationship or comfort level you share while working with the vendor.
But before thinking how far you can take your startup by choosing to outsource development, here's a quick fact that'll make you ascertain your views on turning to outsourced development.

Source: Quartz
That's some reality check! So, why would you want to be among those startups that fail due to their hiring mistakes? Set your startup apart and do not repeat the mistake of making a bad hire due to capacity, fund, or time crunch. Choose to outsource and hire the best remote developers, dedicated teams, or even join hands with an offshore development company offering a fully managed project to increase your chances of succeeding.
---
Originally Published On: 26th Februay 2019; Updated On: 25th August 2019