Updated for the year 2022 on 5th January 2022
---
When bitcoin disrupted the digital ecosystem in 2017, it not only made many individuals super-rich, but also threw light on this revolutionary technology called 'blockchain technology'.
Apparently, an anonymous person called Satoshi Nakamoto invented bitcoin, backed on blockchain technology, in 2008, and published the details in "Bitcoin: A Peer to Peer Electronic Cash System." In 2013, a whitepaper titled "Ethereum Project" hinted that blockchain, which is securing this digital currency, can be used in multiple applications, other than just bitcoin.
In the years that followed, NASDAQ, IBM, Facebook, governments of Japan and Dubai, and many other big names started playing with blockchain technology. Many created their own cryptocurrency, some secured cloud migration of businesses, many others provided a distributed ledger technology, and whatnot.
Today, the application of blockchain technology is common across various verticals. Be it retail, finance, government, or any other industry, every sector is trying to secure its transactions using blockchain technology. Businesses across every industry are aiming for blockchain development to build a secure and encrypted wallet, dApp, token, etc.
But what is blockchain technology? Let's break down the term and see what it means before looking into some blockchain examples in real life.
What Is Blockchain Technology?
Let's start by understanding what blockchain technology means.
Blockchain is nothing but a combination of two common words- blocks and chains. But these are not the blocks and chains that we see commonly. Here, 'blocks' are the pieces of information in digital form, and 'chain' is the public database where this information is stored. These blocks can literally store all kinds of information from your transaction history, dates, money, time, numbers, and all else.
For a block of information to be stored in blockchain, the following is supposed to happen:
A transaction should take place.

The transaction should be verified.

The transaction should be stored in the form of a block.

The block of the transaction should get a unique identification code called a hash generated by the nonce.

These blocks are then bound and secured together using some cryptographic principles that are called chains.
In simple terms, blockchain is a series of immutable data blocks. A cluster of computers is needed to manage this data series and no central authority is present in it. Passing information in this series from A to B is much more secure, simpler, and devoid of any transaction cost.
Blockchain technology decentralizes the storage of information as nothing that you feed into it is stored in a single location. All the records are completely public and easily verifiable. Moreover, the entire blockchain is immutable, which means it is impossible for anyone to tamper with the data. It's surprising the wonders that this technology can do if you hire blockchain developers and start using blockchain in real life.
Applications Of Blockchain Technology
When it comes to cybersecurity, there has been no better technology than blockchain. You might associate it with bitcoin and cryptocurrencies but the application of blockchain technology is far reached than just these two terms.
Realizing the effectiveness of blockchain technology in cybersecurity, many industries and sectors have started utilizing this disruptive technology in their work. Here are some of the real-life examples of blockchain technology applications that we can see.
Blockchain In Government Sector:
Ensuring Safety Of Public Records
The government sector has been actively trying to tap on the full potential and power of blockchain technology. The largest record of each individual in the country is stored in a government database and is the perfect target for hackers. Mitigating these risks is crucial for any government. With the blockchain data structures deployed for secure storage of such data, governments can harden the network security and prevent any breach. It reduces the single-point-of-failure risk and ensures minimum cyber breach in the data. Decentralized crypto exchanges, built on blockchain technology, are also gaining popularity in the government sector
Through decentralization, blockchain can offer more transparency in government operations. It can ascertain its people that there is zero corruption and they can look into and verify the data anytime they want. Moreover, it is also not feasible for any government to reserve large chunks of resources in this. They need to be efficient and reduce costs at all costs.
Blockchain technology can be implemented to reduce the redundancies in operations, streamlining it, and decreasing any burden on audits. It could also speed up the process of reconciling funds and many other government operations. The governments of many countries are already implementing blockchain technologies in many of their operations.
Real-Life Examples
Just knowing the use cases of blockchain in the government sector wouldn't suffice. We would certainly be requiring to read more about the real-life examples or uses of blockchain technology in this sector. And here, we have jotted down some of the popular examples.
#1: Reducing Voter Fraud
Followmyvote is an initiative that can even be used by the United Nations to ensure greater transparency in election voting and reducing the number of voter frauds. Using blockchain technology, it reduces the cost of elections, ensures voter privacy, allows secure online voting, thus increasing voter turnout.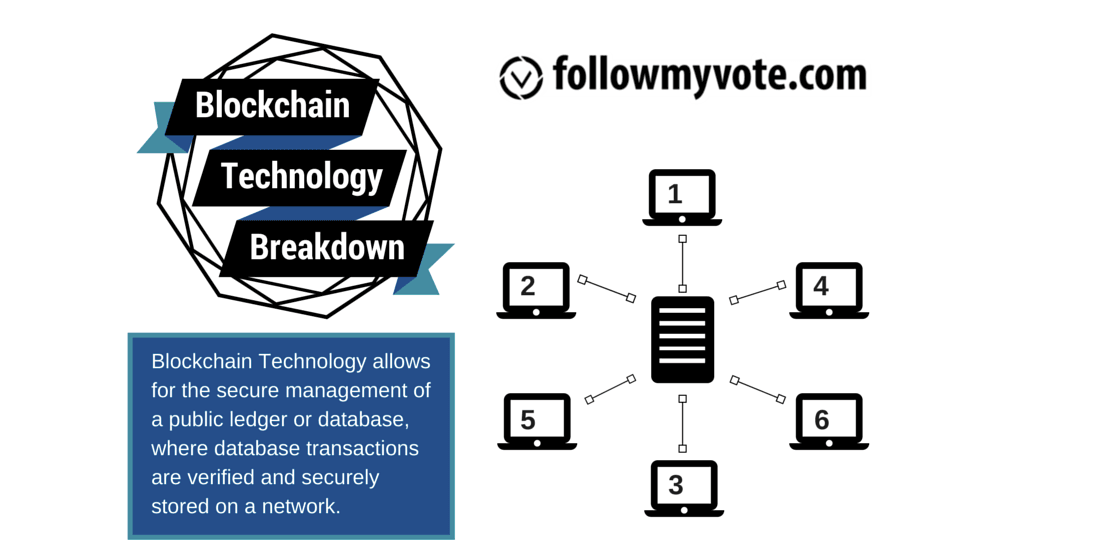 #2: Storing Public Data
The government of Estonia's Guardtime has joined hands with Ericsson to create a new center for database storage and management so that public data can be securely moved to blockchain 2.0.
#3: Storing Federal Government Data
General Services Administration's Justin Herman is working to infuse the federal government space with blockchain technology. He has high hopes that this would be very useful in storing all types of information and data like federal patents, trademarks, Social Security numbers, visas, passports, etc.
#4. Streamlining Tax Collection Process
Smart contracts in blockchain can enable government organizations to streamling tax collection process. It can provide them a way to match a person's tax data with their income transactions and help in calculating their ax deductions or other social security deductions.
Blockchain In Retail Industry:
Eliminating Third-Party Interference
Technology, being dynamic, has disrupted the retail industry at every turn. While the e-commerce portals transformed everyone into online shoppers, technologies like extended reality, predictive analytics, machine learning, etc., are disrupting how we shop. However, going digital did come with its setback and brought online frauds and cheats with it. This is where the e-commerce companies and retail businesses are tapping into blockchain for.
The big players of the retail industry are tapping on blockchain to secure their operations and make it look more alluring (worth-trusting) to the shoppers. It can be used to add transparency in the transaction and provide the customers with the complete details about the product right from its date of production to the use cases. One can approach a trusted software development outsourcing company with the idea to create a retail store with blockchain technology to secure each transaction and customer details.
Moreover, many retail businesses are also using blockchain applications to bring in the future of currencies, cryptocurrencies. They have blockchain engineers to infuse their enterprise software with this tech or build a new blockchain application from scratch. In the future, retail might allow cryptocurrencies as a deposit for hard cash to get more business from across the borders. Customer loyalty programs can be commissioned by retail people using blockchain.
On a different aspect, this use of blockchain in real-life eCommerce applications can also help eliminate the inefficiencies of logistics and supply chain management in the retail industry.
Real-Life Examples
One of the most popular real-life application f blockchain in 2022 will be in the eCommerce industry. We will be witnessing
#1. Trading
Ecoinmerce is a Washington-based e-commerce platform that allows its users to own digital assets like brands, stores, and crypto. These are blockchain tokens that they can then use for trading across the marketplace. It achieved to reduce the product price by 60%.
When trading in virtual digital assets (VDAs), it's crucial to consider that many countries now have tax implications on crypto and other VDAs. Therefore, individuals and businesses need to be aware of and comply with their respective countries' applicable laws and reporting requirements for crypto taxes.
#2 Gaining Insights Into Customer Behavior
Shopin connects retailers with customers and helps the former get a better insight into customer behavior using blockchain applications. It stores the customer information with their consent (for which they are rewarded in cryptocurrency) and shares it with retailers.
#3. Offering Loyalty Rewards
Loyyal is an amazing loyalty framework based on blockchain. With it, customers can combine their loyalty rewards and even find new and innovative ways to trade them.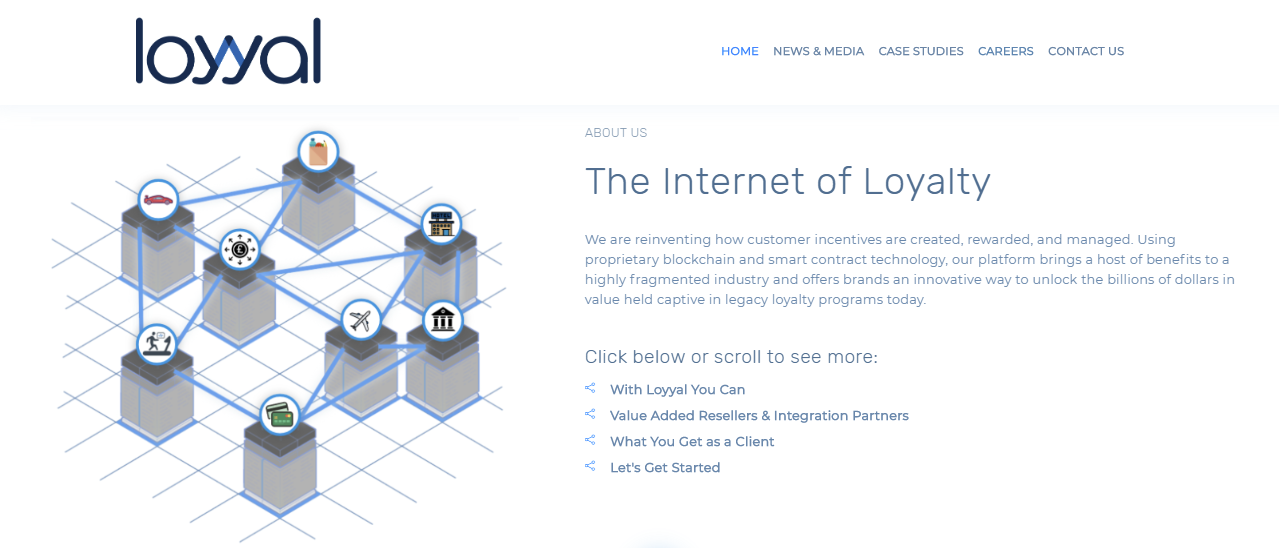 #4. Improving Business Processes
Blockchain can be used to store way more than just transactional data. One can use store smart contracts using blockchain to do more with their eCommerce business. One can use the smart contract, which are in the form of smart properties or smart codes, to automate various tasks in the eCommerce business. One can improve various processes like inventory management, payments, and much more by using blockchain in the eCommerce software.
#5. Accepting Digital Tokens For Payments
Blockchain can be used not just for securing trades but also to buy and sell online. Ubcoin Market is an ebay like platform or peer-to-peer marketplace for C2C trade. This platform allows users to buy or sell items using digital tokens that are accepted by the platform. Moreover, the platform ensures that all of these digital transactions are secured by peer-to-peer smart contacts.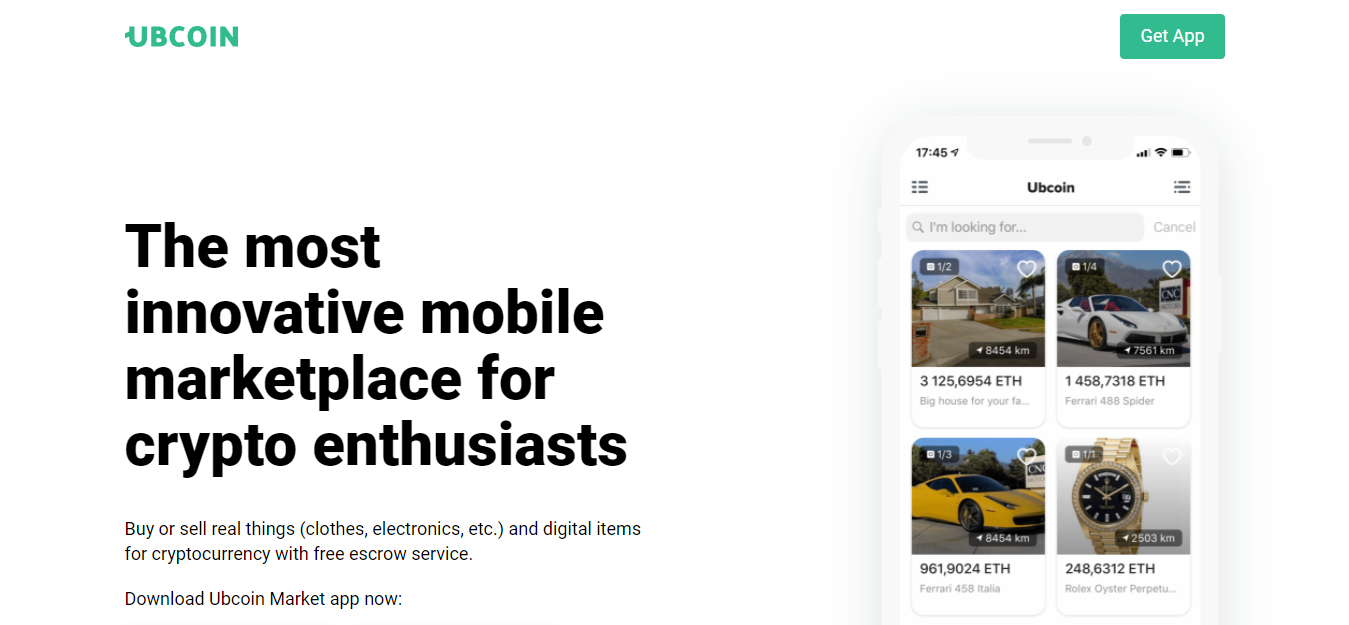 Blockchain In Financial Service:
Cutting Back Costs & Reducing Fees
Blockchain's potential in financial services or FinTech is something many professionals have been looking into. In fact, an IBM survey report stated that over 91% of the banks worldwide have started investing in blockchain solutions. It could be easily used to make transactions via financial institutions more secure and efficient. Acting as a ledger, blockchain can be used for recording and storing all financial transactions without giving any one single point of risk. The data would be stored in multiple locations and a copy of new transactions would be added to each of the ledgers.
In case someone tried to hack or play with the data of financial transactions stored in these ledgers, it would be required to get into each ledger, which would practically be impossible.
Apart from securing these, it can also be used to speed-up the cross-border transactions, increase transparency in transactions, and allow digital identity verification.
Real-Life Examples
Blockchain is known to provide complete security in digital transactions. And that is what's actually required in the FinTech sector. Here, we will be throwing light on some on the real life applications of blockchain technology in the FinTech environment.
#1. Ensuring Smooth Management
Bank Hapoalim, one of Israel's largest banks, is collaborating with Microsoft to bring together a system powered by blockchain for the smooth management of bank transactions. Additionally, it has also joined hands with the IT firm TCS to make use of its blockchain-based platform named Digital Bank Guarantee, which is powered by the Quartz® Blockchain solution. It allows fo smoother management through the multiple banks, issuers, gorvenmne bodies, and more for a more refined customer experience.
#2. Enabling DIgital Identification
Hydrogen Molecule, an innovative platform, can be integrated into third-party tools and financial systems to add blockchain components to it. It can help with digital identification, crypto payment options, tokenization, etc.
#3. Automating Payment Process
Aeternity is automating the payment process using blockchain network technology. It activates the smart contracts if the conditions are met and agreed by network consensus. It works with purely-functional smart contracts that enable high-speed transactions in the FinTech industry.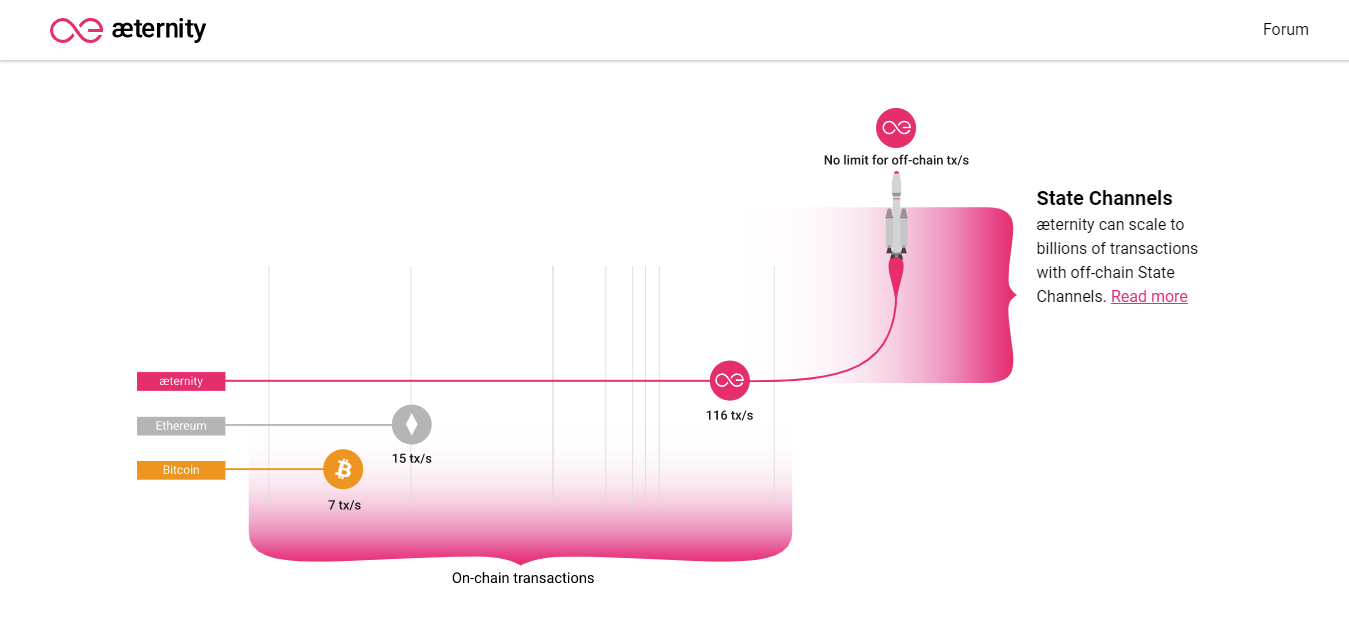 #4. Ensuring Compliances
Barclays is using blockchain for a variety of purposes like financial transaction tracking, ensuring compliance, etc. There are many software development companies are using blockchain technology to build FinTech apps that are secure and ready for tomorrow.
Blockchain In Healthcare:
Managing Patient Database Authenticity
Blockchain technology is also revolutionizing the healthcare and medicine industry. The decentralized system presented by blockchain would break down the central authority for storing medicine-related data. Another use case of blockchain in healthcare would be to transfer the patient medical records while making it more transparent. It can encrypt the patient data which can then be used in times of any harmful disease outbreak.
It can also be used for the control of the temperature in which the pharmaceutical products should be stored. This blockchain technology can then also be effective in tracking and tracing the shipment of medicines. When doing clinical trials, doctors can also transfer files including patient data, payer information, etc., through the encrypted system of blockchain.
Using smart contracts, blockchain technology can also be used for connecting patients with healthcare to provide value-based healthcare.
Many companies are even using blockchain to counter drug scams through traceability and knowing any counterfeits. They are even getting in touch with web development companies to build software/app that can tell about falsified medicines.
Real-Life Examples
The healthcare sector is another popular industry that is expanding on its use of blockchain technology. There are several new real-life applications of blockchain in healthcare that are gaining prominence. Some of these are listed below.
#1. Ensuring Confidentiality
MedRec is a project by MIT that will be used by the healthcare industry to ensure confidentiality and authenticity during data sharing. Blockchain would be used in storing electronic medical records.
#2. Protecting Patient's Identity
MedicalChain is a blockchain-based platform that protects patients' identities and their origin through advanced technology. It also has a MyClinic site that allows patients to pay using MedTokens for virtual doctor appointments.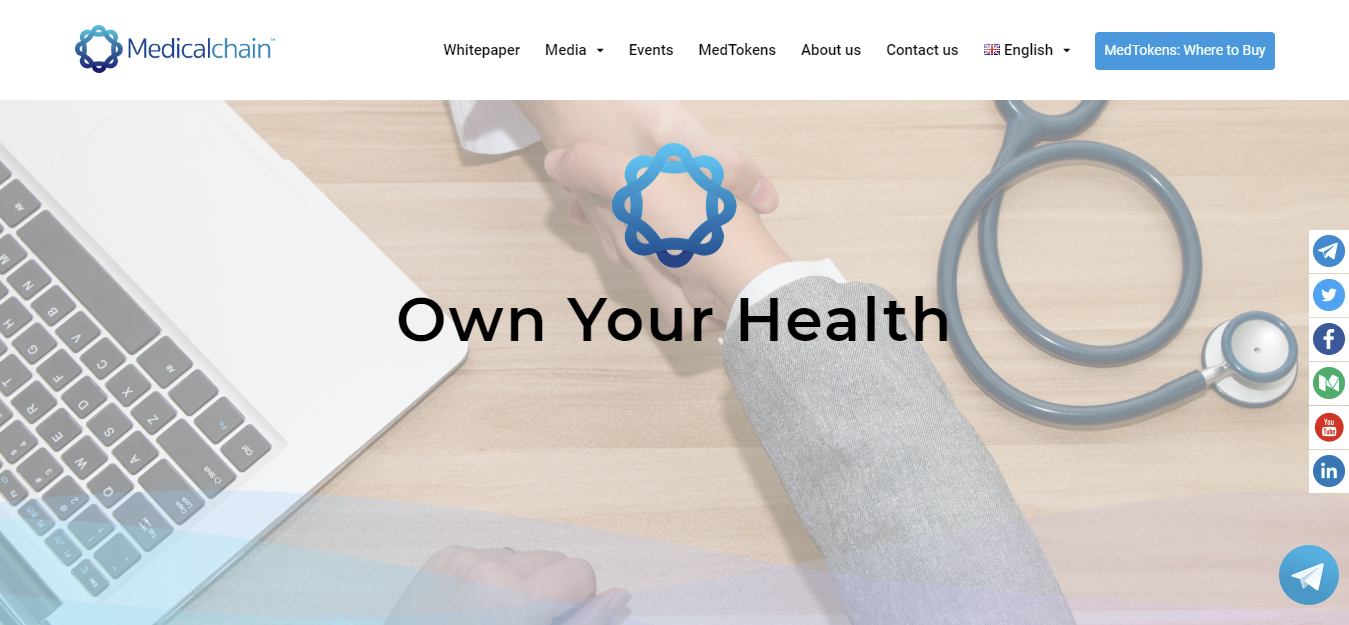 #3. Enabling Coordinated Care
SimplyVital Health is enabling coordinated care for patients through blockchain. It allows the creation of an open-source blockchain database from where doctors can access patient information to provide care. A similar healthcare software can be built by joining hands with a software development company.
#4. Supporting Contract Negotiations
Ensuring contract management and negotiating rebates can be quite challenging fr the healthcare sector. And that is where blockchain technology can come in to help. Curisium, a platform that was acquired by HealthVerity, used blockchain technology to support its rebate negotiation and contract management. The platform offers a more streamlined approach to create more innovating contracting arrangements that can be more secure and efficient.

Blockchain In Real Estate:
Solving Land Registry Problems
Blockchain has started disrupting the real estate marketing of different countries across the globe. It is certainly acting as the flag-bearer of digital transformation for this sector. Its decentralized technology for record-keeping would help instill a level of trust among the property buyers. Whether it is property purchase, title management, conducting due diligence on the property or even getting crowd-sourced investment, blockchain would enable it all.
Blockchain-based property management software and other tools would be used by real estate giants to keep the ledger. Many are consulting software development companies to get a property app with blockchain functionality. The peer-to-peer network platform offered by the decentralized technology would help in putting an end to corruption and fraudulence in this sector.
It can allow a property to be listed on a single decentralized blockchain database to ensure reliable data for listed properties is provided. For financial valuation of the property and tracking the history while avoiding any third-party contact. It also provides a more transparent and quick mode for payment without involving any intermediaries.
Real-Life Examples
There are definitely a lot of use cases for blockchain technology in the real-estate sector. And in this section, we will be throwing light on some of the popular real-life examples of blokchain. Let's have a look at them below.
#1. Smplifying Property Management Process
ShelterZoom is aiming to put all the payment and property management processes on Etherium blockchain. It would provide a platform for buyers, sellers, real estate agents, renters, etc., to access legal documents, property titles, mortgages, home inspection reports, etc.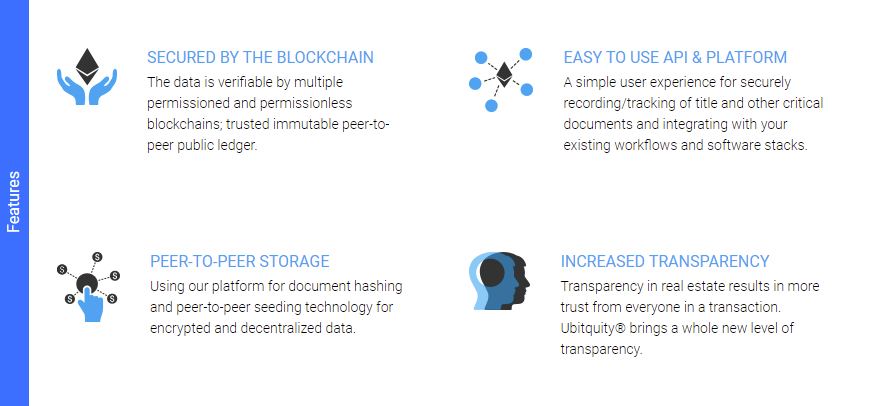 #2. Investing In Real Estate
BitofProperty, now known as InRento, is a Singapore-based company that has built a blockchain crowdfunding platform where users can invest in rental property and get monthly payments from it. One can make fractional buy-to-rent investments through this InRento platform. It is currently is expanding its reach to new countries and sprawling its blockchain-powered services to diverse and sizeable property markets.
#3. Streamlining Real Estate Transfers
Ubiquity is a budding startup that is developing a blockchain-driven system to remove friction from real estate transfer by tracking and tracing the legal processes.
#4. Tokenizing Real Estate Assets
Her Majesty's Land Registry (HLM) records almost 25 million ownerships that is valued over £7 trillion ($8.7 trillion). This land registry government body joined hands with ConsenSys Codefi to use blockchain technology in real estate. This helped them speed-up, streamline, simplify, and transparency in the real estate transactions. They used a tile token system that represent the shares of a property which were issued on Codefi's digital asset marketplace.
Blockchain Technology:
Transforming Businesses In 2022
Retail, government, real estate, financial services, and healthcare are not the only sectors that are digging into blockchain technology to add transparency, accountability, and security to their operations. Tourism, transport, manufacturing industry, supply chain management, and many more sectors are also contacting the top software development companies to tap into their futuristic tech.
It won't be surprising if we would see cryptocurrencies, secured by blockchain, coming at par with or even replacing the regular currencies for everyday transactions. It would make things more secure and transparent and allow people to have a complete tab on their data without actually worrying about it getting hacked or tampered with. If you are looking to integrate blockchain technology into your software or want to build new software with this technology, you can hire blockchain developers from us.
As a web development company, we help businesses build future-proof blockchain apps. If you also have an idea of a blockchain application or want to integrate your software product with blockchain technology, we can be your technology partners.