More and more businesses across the globe are seeking software outsourcing services because of the ample benefits that outsourcing offers to businesses of all sizes. Through outsourcing to India, businesses get access to a vast talent pool that is not localized but spread worldwide.
By availing of software outsourcing services, businesses can utilize all their resources for focusing on their core activities that drive growth. By choosing the right outsourcing services provider, businesses can get a high-quality product at a reduced cost in comparison to in-house development.
No wonder we can see so many software outsourcing companies across the globe delivering the right IT solutions for businesses across all industries. And the industry is not planning to hold back. In 2023, the IT outsourcing industry is expected to generate a revenue of US$ 430.50 billion, as per a Statista report.
The result- more players are going to emerge to clutch benefits from this booming industry, making it more difficult for businesses to choose the right software development partner for their outsourcing endeavors.
Choosing the right custom software outsourcing company in 2023 is not a cakewalk. It requires strenuous efforts in research, reading testimonials, and more to reach the right company.
But we've made things quick and easy for you.
We've analyzed the top companies based on their profiles, technology offerings, management maturity, experience, team size, and more. And we've listed them down for you.
Following is the list of top software outsourcing companies that businesses can consider for accomplishing their software projects.
1. Classic Informatics
Classic Informatics is a global IT outsourcing company that has been delivering software, web and mobile app development solutions for more than twenty years. It provides high-quality, user-centric technology solutions to businesses of all sizes.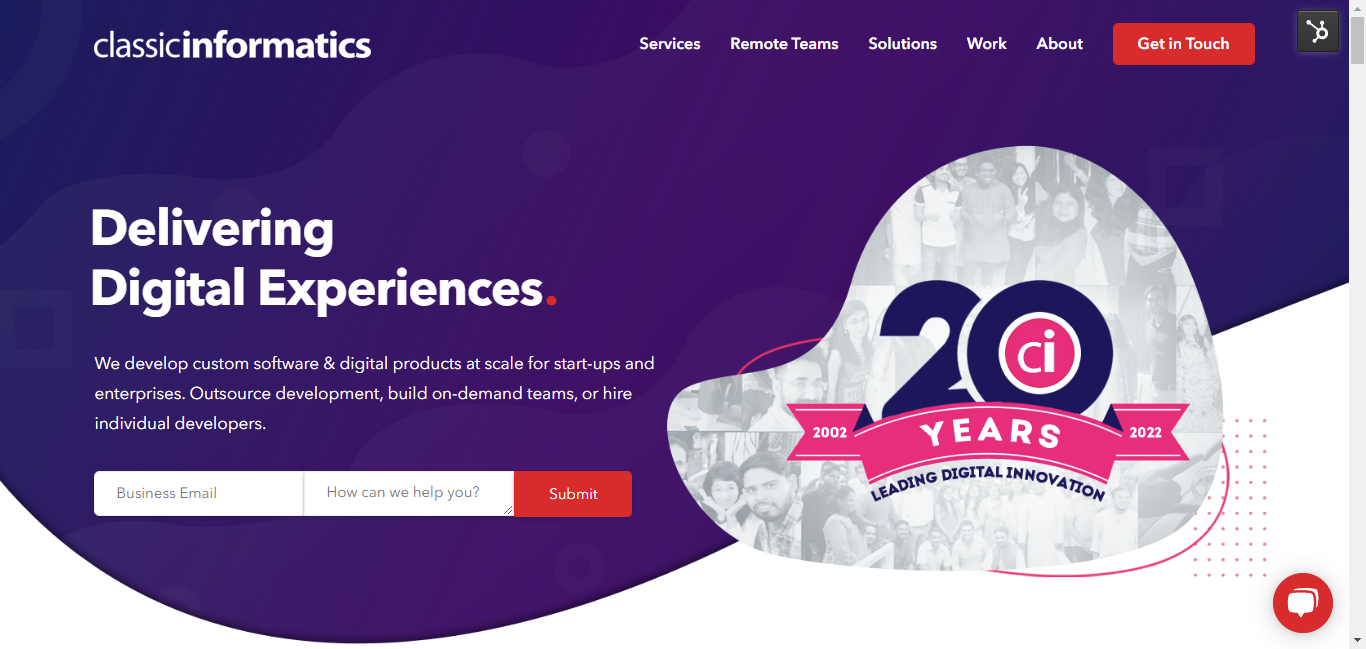 It provides a wide range of solutions for outsourcing software development, including full-cycle custom software development, customization of existing software, technology selection, SaaS product development, product & software optimization, and software consulting services. They hold expertise in cloud & DevOps, new-age technologies like AI, ML, data engineering, and more.
Top-notch web development services provided by Classic Informatics include developing visually appealing websites, full-stack development, UI-UX & frontend development, eCommerce solutions, mobile apps, and CMS development. Mobile app developers at Classic Informatics are experts in iOS, Android and hybrid app development.
Classic Informatics uses agile methodology and offers flexible engagement models that include dedicated teams, remote developers and managed project models. For those looking for quality services, they can easily discuss their project with the teams of this leading software outsourcing company in 2023.
2. iTechArt
iTechArt has been around for two decades, and currently boasts a far-reaching, global portfolio of over 250 clients — VC-backed startups and enterprises alike — in diverse industries such as fintech, healthcare, edtech, e-commerce, and even game development.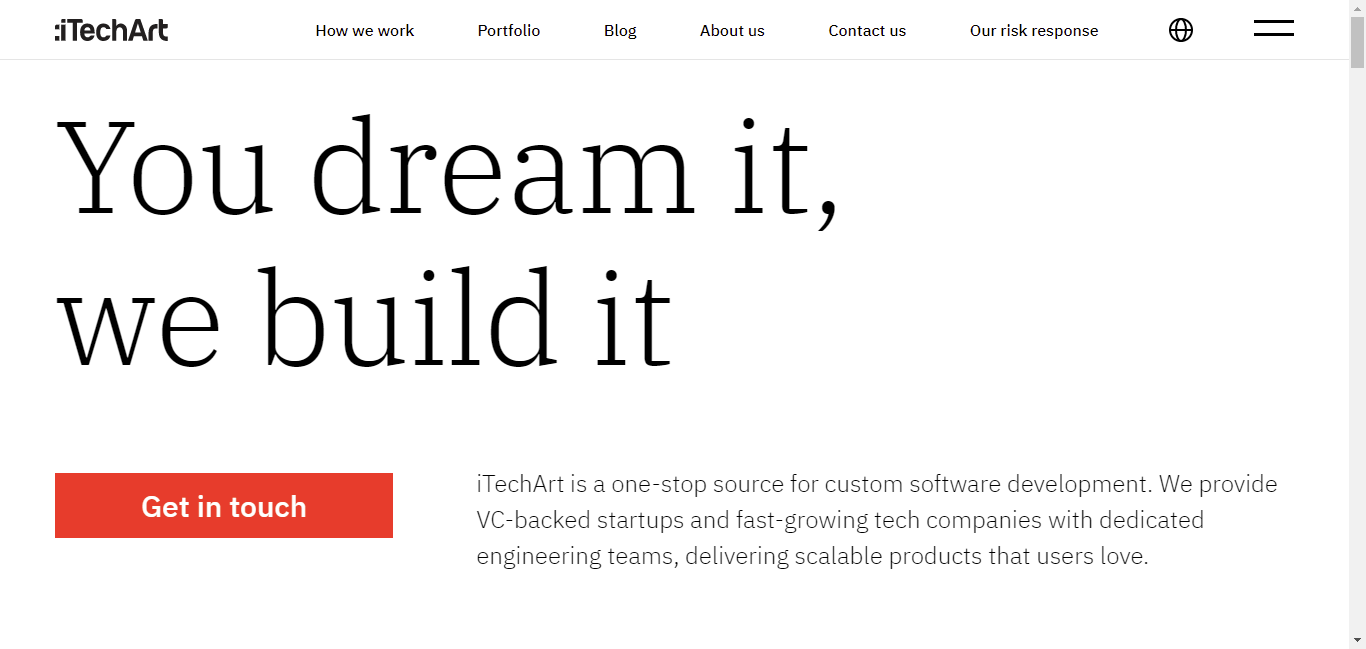 iTechArt's custom software development range is broad and includes cloud-based systems development and integration, Salesforce integration, and multi-platform app development, all across a handful of verticals. Furthermore, the company leverages emerging tech such as Big data, AI and machine learning, IoT, AR/VR, blockchain, and beyond, to personalize their offers when applicable.
3. Intellias
Intellias is a custom software development company with a strong industry focus on automotive, fintech and location-based services. Intellias is based in Ukraine and is locally represented in Berlin and Krakow. It helps tech companies scale engineering capacity and delivers great software.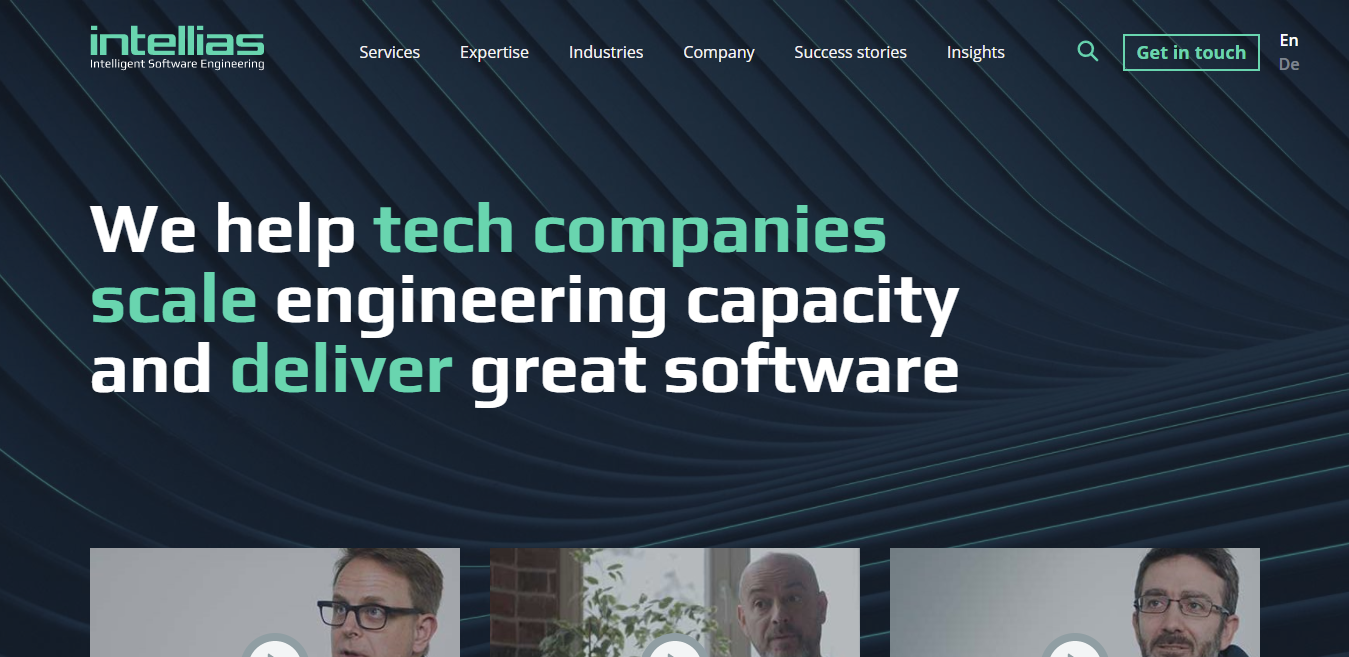 This leading software outsourcing company has expertise in all mainstream technology stacks and provides a variety of solutions, including geographic information systems (GIS), Software as a Service (SaaS) product development, software development platforms, data science & big data solutions, UX/UI design, Internet of Things (IoT), and mobile app development.
4. IT Svit
IT Svit is a team of experienced professionals providing end-to-end solutions ranging from full-stack app development and DevOps services to Big Data analytics. IT Svit builds transparent and predictable CI/CD pipelines for software delivery and resilient, cost-efficient customer-facing systems.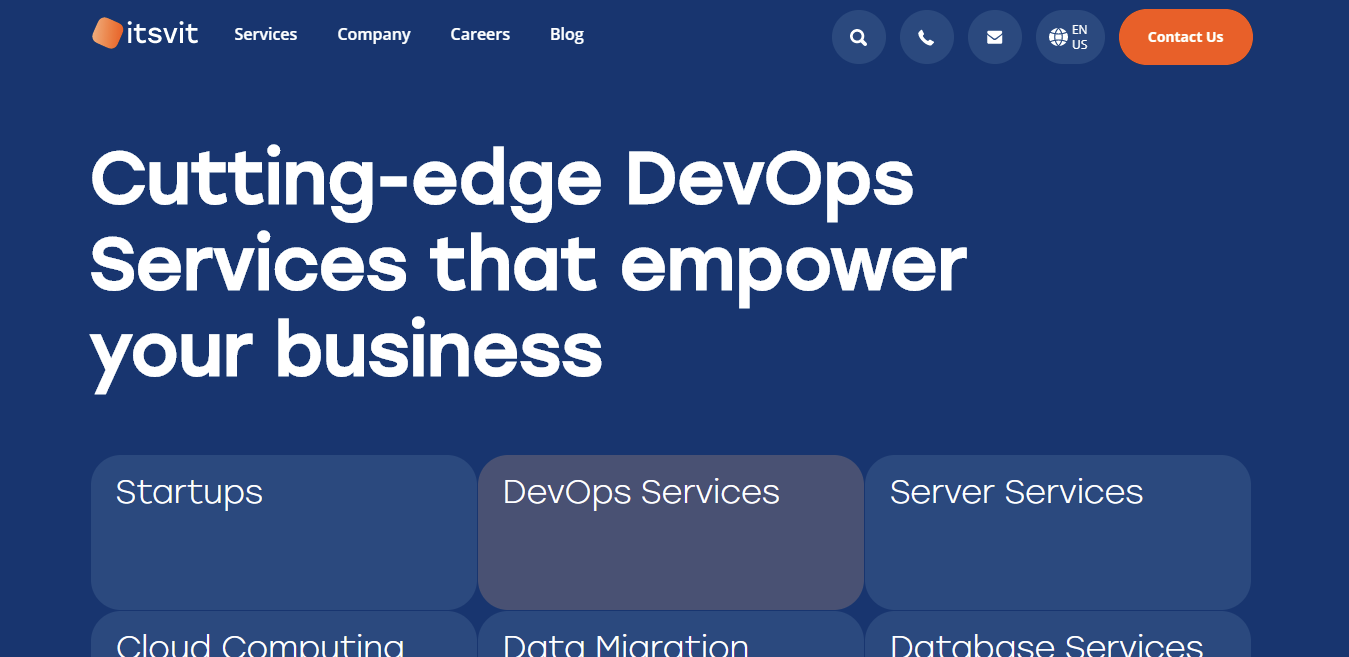 IT Svit offers diverse software outsourcing solutions including software development, web development, database administration, database support, cloud migration, database migration, server services, cloud computing, and IT staffing. For startups, IT Svit provides full-cycle services, and helps develop and release various products.
5. FATbit Technologies
FATbit Technologies is a leading software development company with a renowned presence in the eCommerce sector. Its developers assist startups and well-established businesses of all sizes to conduct smooth eCommerce operations. From custom websites to mobile apps, FATbit has a team of experienced professionals to develop various kinds of software via the agile development methodology.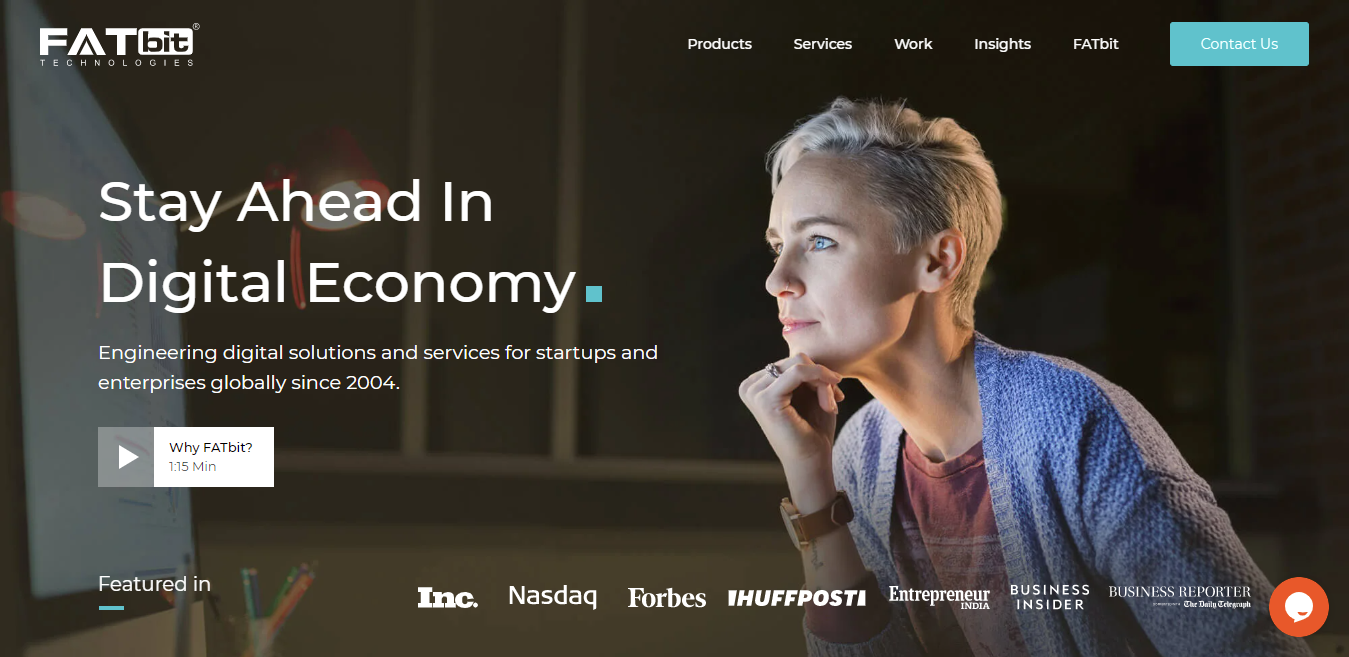 Featured in the world's top business magazines like the Entrepreneur and Inc. for its wide range of eCommerce business solutions, FATbit Technologies also provides UI/UX design, digital marketing, business consulting and online reputation management services. You can use FATbit's readymade software solutions to develop several kinds of websites like Amazon, Uber, Grubhub, Airbnb, Etsy, Craigslist, UpWork, Blue Apron, etc. They also offer several applications like sales & marketing apps, HR payroll software, documentation & collaboration software, CRMs, CMS, and several other enterprise portals and systems.
6. Aloa
Aloa is a network of highly vetted software agencies around the world, backed by their proprietary tools and infrastructure to create a predictable and scalable path to software outsourcing. Started back in 2018, Aloa has served over 300 clients across 40+ industries. Aloa's agency partners are located in countries rich with tech talent: India, Ukraine, Moldova, Slovakia, Argentina, Colombia, and Costa Rica.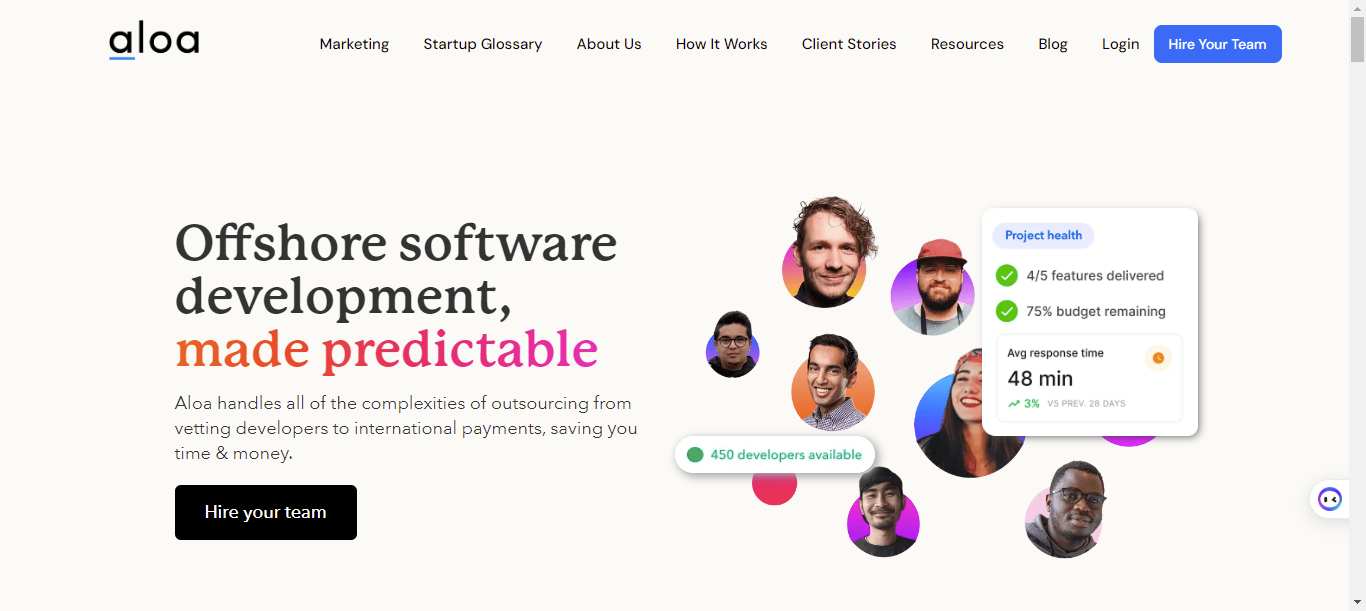 For each Client, Aloa gets to know their business and why they are investing in technology. Aloa will then put them through their Placement Assessment to curate a match to the right agency. Before the project begins, Aloa builds out their custom development strategy, which fuels Aloa's Performance Reports, conducted behind the scenes every other week for each Client. Aloa will deliver that report for radical transparency, while also providing Aloa Manage, a custom management tool built specifically for software outsourcing as well as Aloa Pay so Clients don't have to deal with foreign exchange fees, transaction fees, or international tax compliance.
7. RebelDot
RebelDot is a custom software development company that is dedicated to convert ideas into a market-ready product for more than a decade. They offer a wide range of services, including IT consulting and auditing, UI/UX design, web and mobile development, blockchain, and machine learning. No matter at what stage of development a company is, RebelDot helps in starting from scratch, taking over in between, and even providing subtle improvements.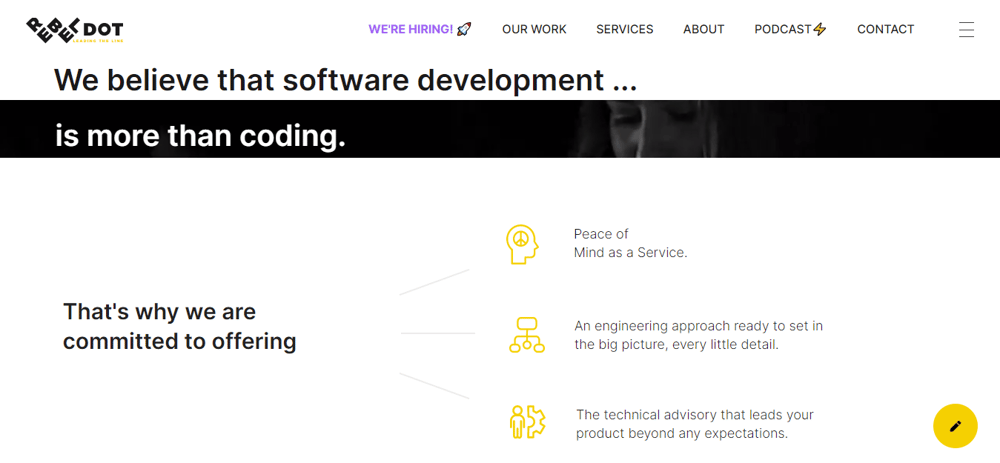 They have experience working with Fortune 500 companies, ensuring that they create a top-notch digital experience. The end-to-end product development process of RebelDot takes your idea all the way to the launch of your product. Counted among the leading software outsourcing companies, they understand what people need and implement strategies to help you make products that are human-centric & purpose-driven.
RebelDot believes that software development is more than just coding; it is more about building a great relationship with clients. As a software outsourcing company, this mantra helps them ask relevant questions, optimize cost, and deliver perfect products on time. They work continuously with you to help you adapt to the current market needs.
8. Zartis
Zartis is a digital solutions provider and Deloitte Fast50 company working across technology consulting, team augmentation, and product development. They pride themself on the expertise of their engineers and the quality of work they deliver. Deep technical experience and hard-earned know-how are their secret ingredients to help companies build game-changing software technology while avoiding unnecessary time and budget-wasting engineering shortfalls.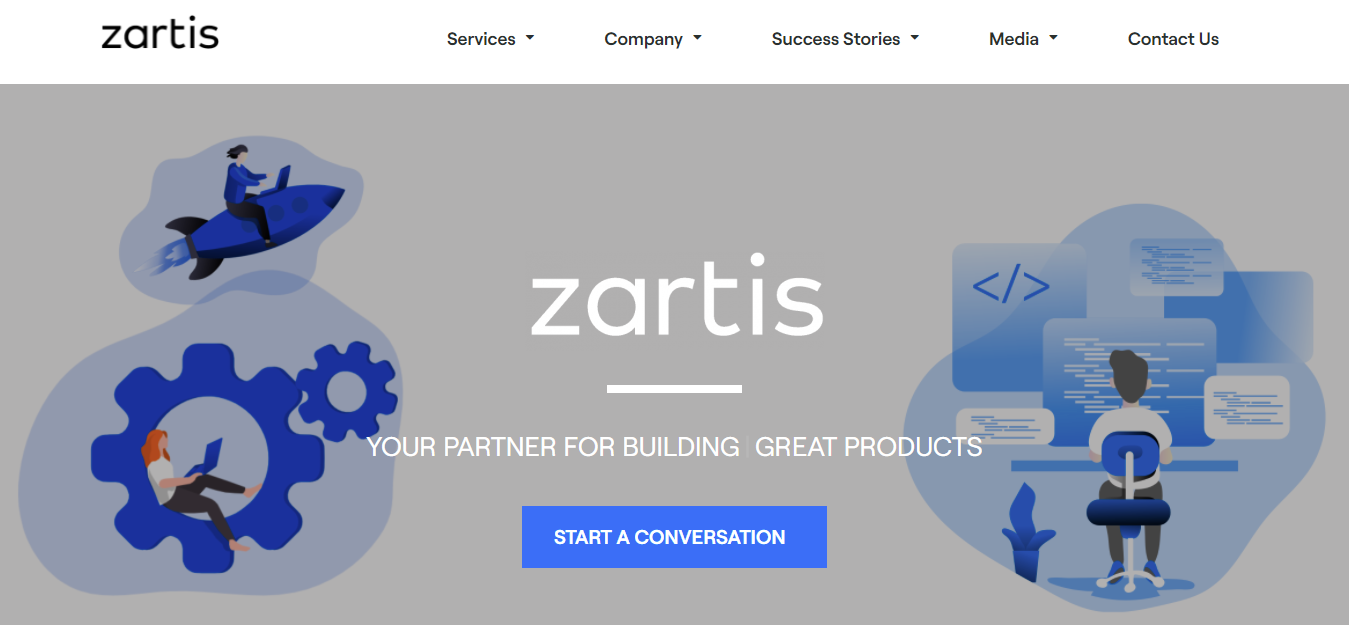 Zartis partners with firms across financial services, MedTech, media, logistics technology, renewable energy, EdTech, e-commerce, and more. Their engineering hubs in Ireland, Spain, Portugal, Poland, and the Czech Republic are full of talented professionals delivering business success and digital improvement across application development, software architecture, CI/CD, business intelligence, QA automation, and technology integrations.
Zartis engineers are uniquely skilled in a broad array of technologies such as Javascript/Typescript (Angular, React, Vue, NodeJS), .NET, Java, Python, Scala, Ruby, Go, and cloud-based architectures like AWS, Azure, and Google Cloud.
9. ValueCoders
ValueCoders is a reputed and trusted software development company that has been in business for over a decade. They have a team of skilled professionals who possess extensive experience and expertise in various domains such as web development, mobile app development, software testing, and more.
The company focuses on delivering cost-effective, reliable, and efficient software solutions to businesses of all sizes. They have a customer-centric approach and work closely with their clients to understand their unique needs and requirements. By doing so, they are able to provide tailored solutions that meet the specific needs of each client.
ValueCoders follows a comprehensive development process that ensures the timely delivery of projects without compromising on quality. Their developers use the latest technologies and tools to build robust and scalable software solutions that are capable of withstanding the test of time.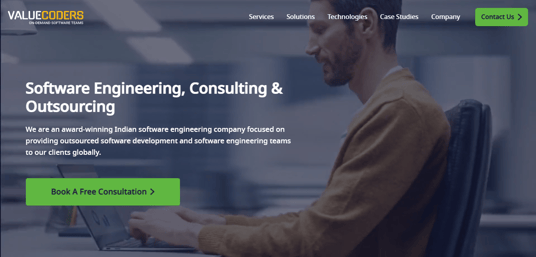 Over the years, ValueCoders has built a reputation as one of the top software development companies in the industry. They have a proven track record of success and have worked with clients from various industries, including healthcare, finance, e-commerce, and more.
In conclusion, if you're looking for a reliable and trustworthy software development company that can provide customized solutions to meet your unique business needs, look no further than ValueCoders. With their expertise, experience, and commitment to quality, they are sure to exceed your expectations and deliver the best possible outcomes.
10. Attract Group
Attract Group provides the full spectrum of IT services and consulting for various industries. Its mission is to accelerate global business digitalization and help new types of businesses emerge faster.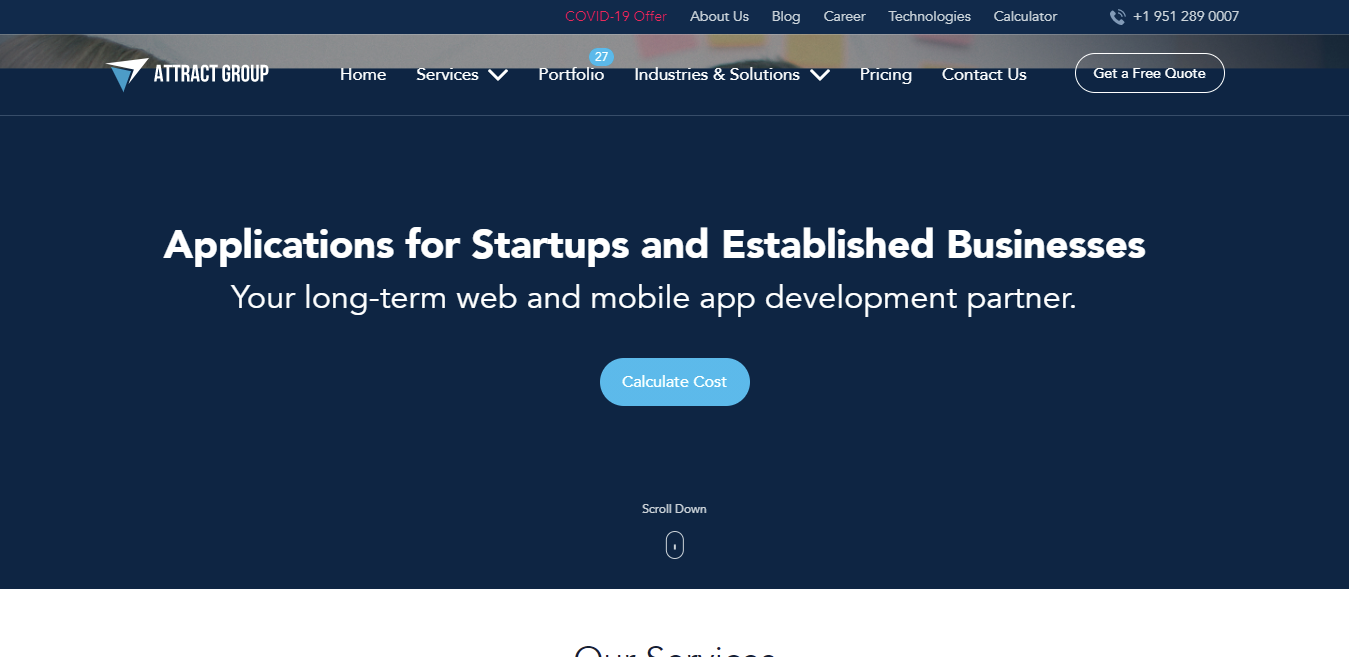 It offers web development services that provide future-proof solutions to business needs such as CRM, ERP, eCommerce & retail, marketplace, Software as a Service (SaaS), and on-demand applications. Its engineers build native mobile apps for Android and iOS to empower businesses and increase customer loyalty. Other services provided by Attract Group include UI/UX design, DevOps, cloud, online marketing, project management, and quality assurance.
11. UkrInSofT
UkrInSofT, Ukrainian Innovation Software Technologies, is a Ukrainian nearshore web and mobile app development company. UkrInSofT has been providing sophisticated web & mobile software solutions for more than thirteen years.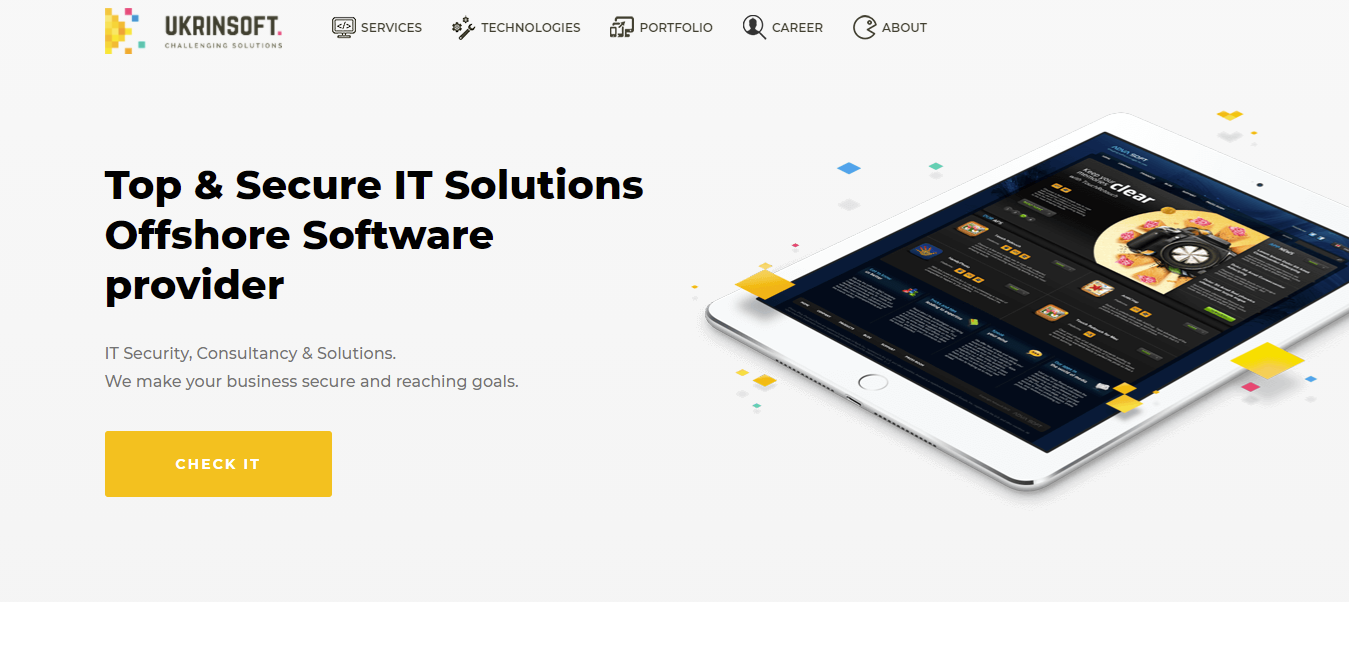 UkrInSofT's technology stack incorporates everything needed for successful development of products. The diversity of programming languages, software development frameworks, libraries, etc. gives its clients an unconstrained choice while thinking on what set of technologies to pick. Experts at UkrInSofT have a great experience in designing UI/UX that satisfies business objectives and customer needs.
12. CactusSoft
CactusSoft is a nearshoring software development company that provides full-cycle services for the European market. CactusSoft has expertise in building web applications or mobile apps of any complexity. Its services range from business analysis, design and prototyping to custom software development, testing and post-project support.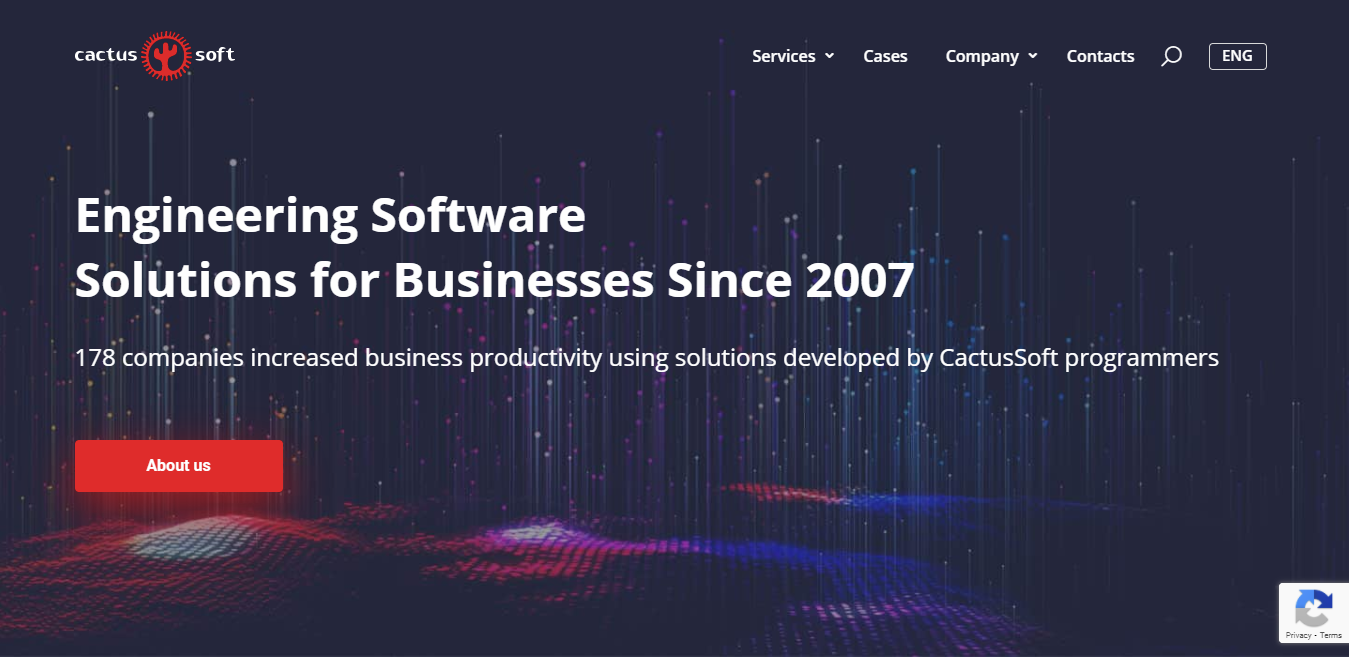 Apart from software development, CactusSoft offers other services, including digital transformation, Internet of Things (IoT), and development team extension. For setting up a client's development team, CactusSoft follows these steps — analyze the business needs, recruit developers according to technical and soft-skills requirements, organize interviews with top candidates, and make final preparations and start the project.
13. Instinctools
Instinctools is a software development and IT services company based in Stuttgart, Germany. It provides mobile application development, web application development, UI/UX/graphic design, software testing, big data, cloud, technical support & DevOps, analytics & consulting, CMS-based services, custom-tailored applications, and database solutions.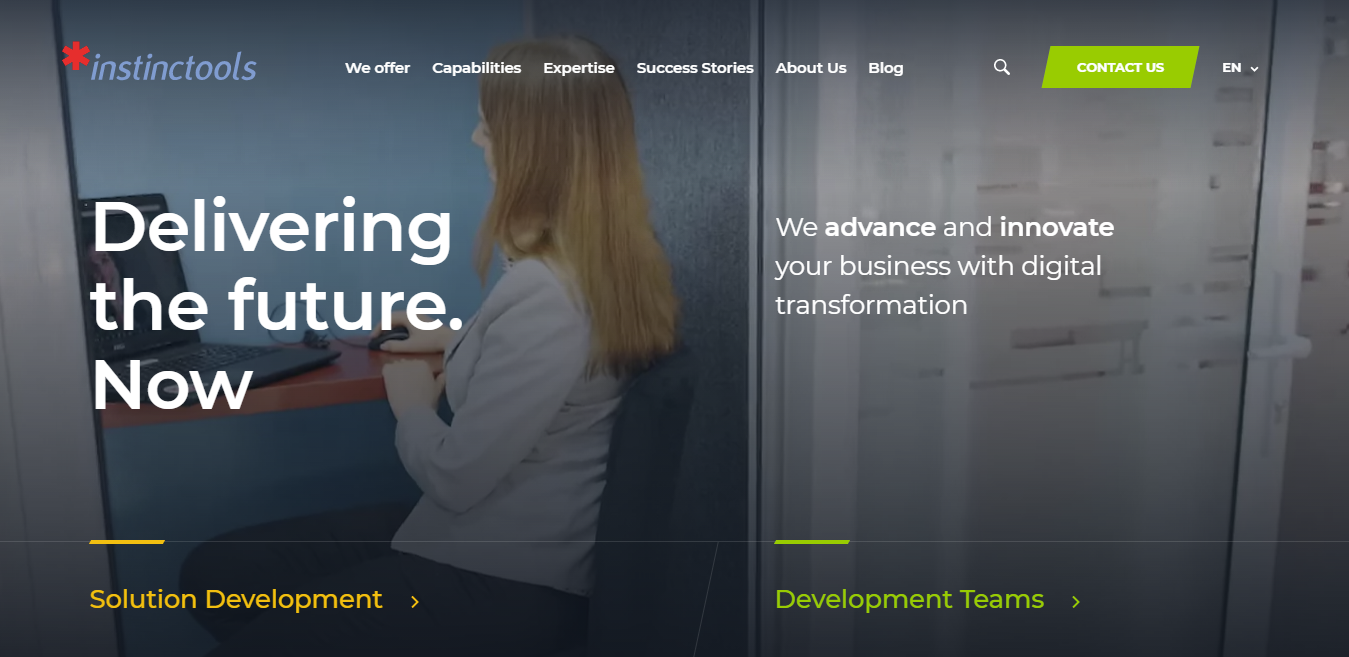 Instinctools has developed mobile applications for different types of businesses in the following sectors — education, healthcare, online-media, e-commerce, and other domains. This software outsourcing company has vast experience in content management implementations and in-depth know-how of market-leading CMS products.
14. BairesDev
BairesDev provides end-to-end delivery of customized technology solutions. It provides both customization of pre-developed platforms and full-cycle custom software development services.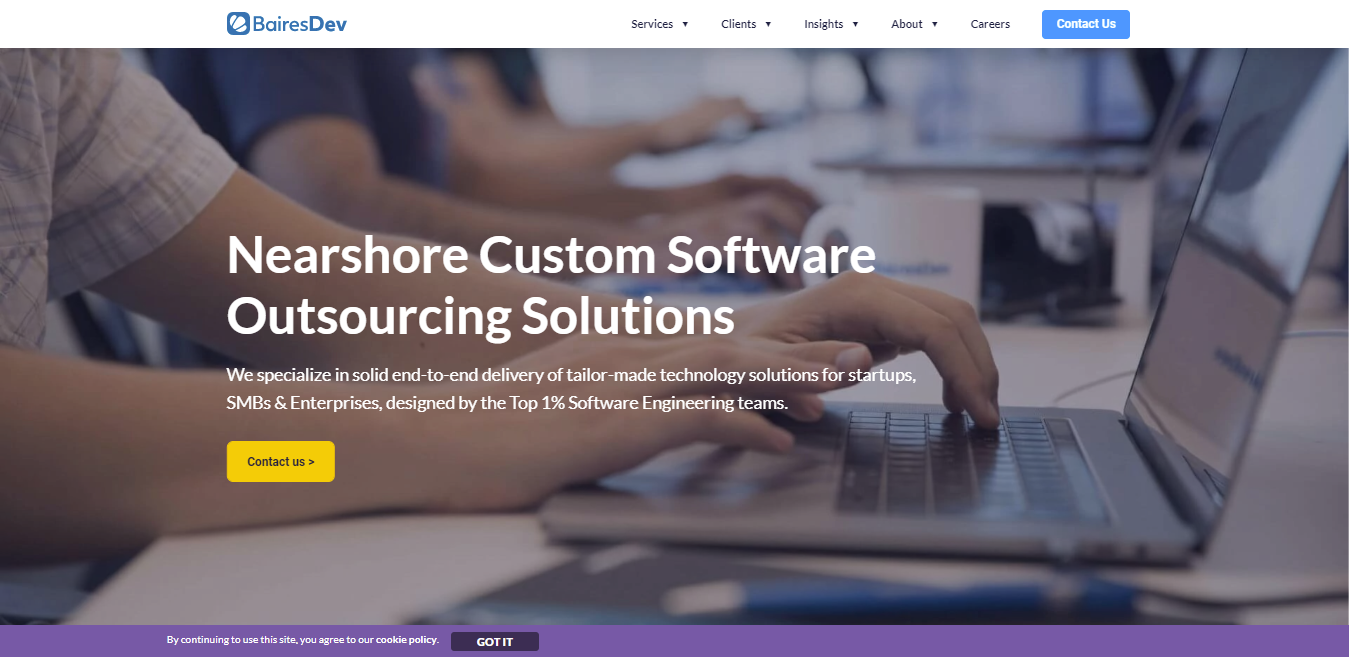 It provides companies access to expert software engineers boasting a range of tech skills from cloud computing to UX design. It also offers a dedicated team of experts so that companies can free up their internal resources and focus on key growth drivers. Apart from a dedicated team, it also provides an extended team so that businesses can scale up quickly.
15. SoftwareMill
SoftwareMill is a Poland-based software outsourcing company that provides custom software development, big data consulting, blockchain development, AI and other services.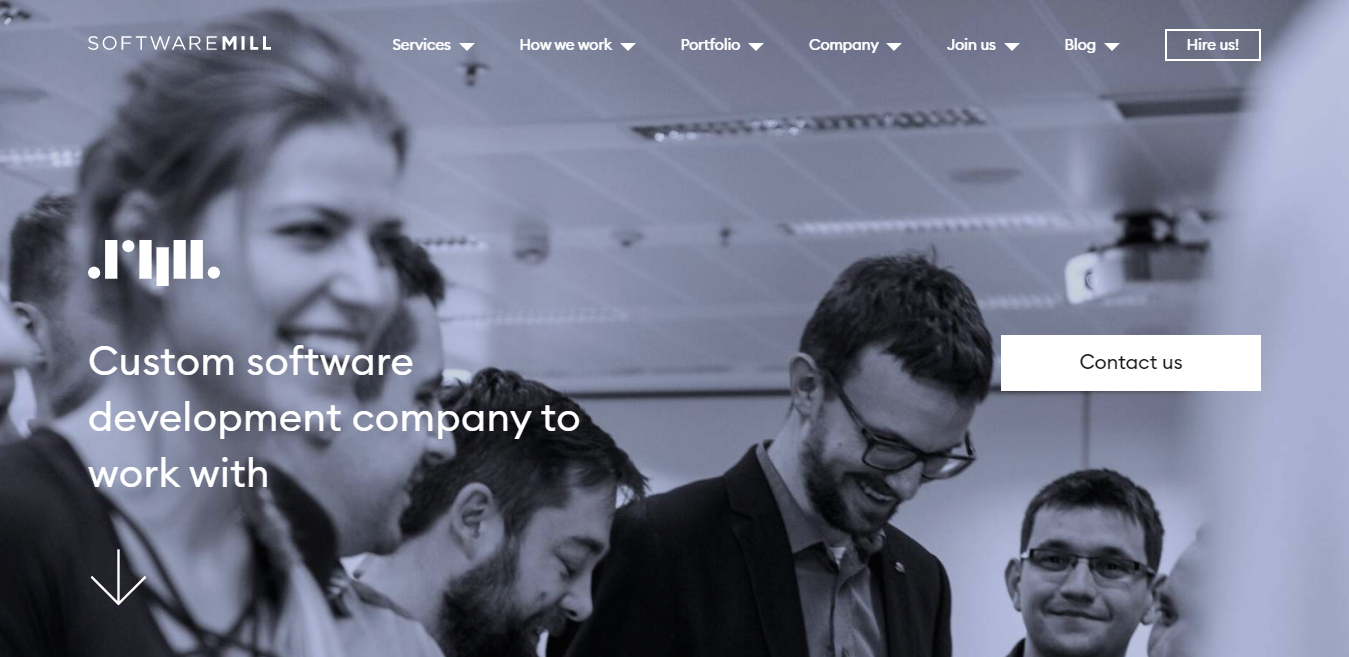 SoftwareMill has expertise in reliable systems architecture, high-performance messaging solutions, ERP, CRM, Amazon Web Services, Google Cloud Engine, Scala, Akka, Software as a Service (SaaS), websites, web apps, user interfaces for web and mobile applications, design/audit UX, native android and iOS apps, synchronization and integration with third parties, DevOps services, cluster management and orchestration, etc.
16. Jelvix
Jelvix is an enterprise software development company that helps clients digitally transform their business. It is based in Kharkiv, Ukraine, and locally presented in Europe&USA. The company assists companies to innovate with their software and gain a competitive edge. This software development company also offers technology consulting to help enterprises skyrocket their operations.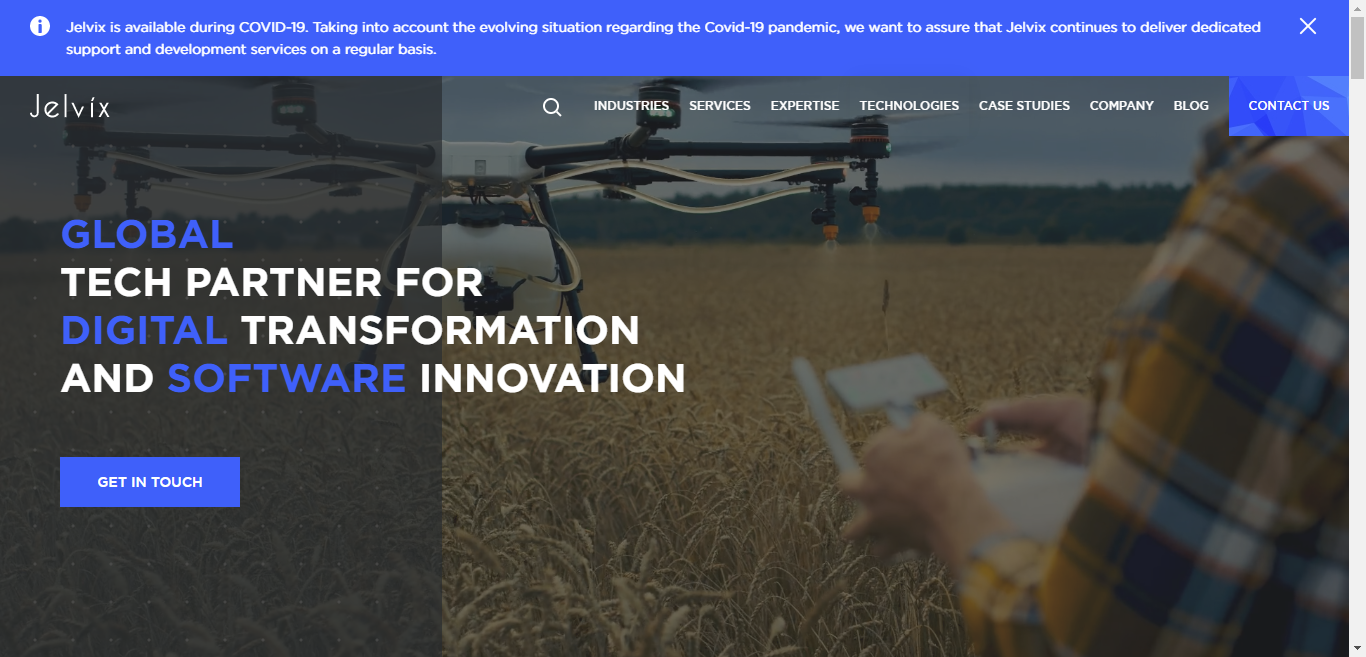 Jelvix was featured among the Top Ukraine Custom Software Developers, according to Clutch. It offers a complete range of technology solutions, including Data Science, Machine Learning & Artificial Intelligence, Big Data, IoT, Blockchain Development, AR/VR, and UI/UX.
17. JCommerce
JCommerce is an experienced provider of software development services. It is one of only a few IT companies and software houses in Poland that combine technical skills in PHP, Java, .Net, and front-end with the knowledge of business processes arising from the implementation of business intelligence, ERP, and enterprise mobility management systems.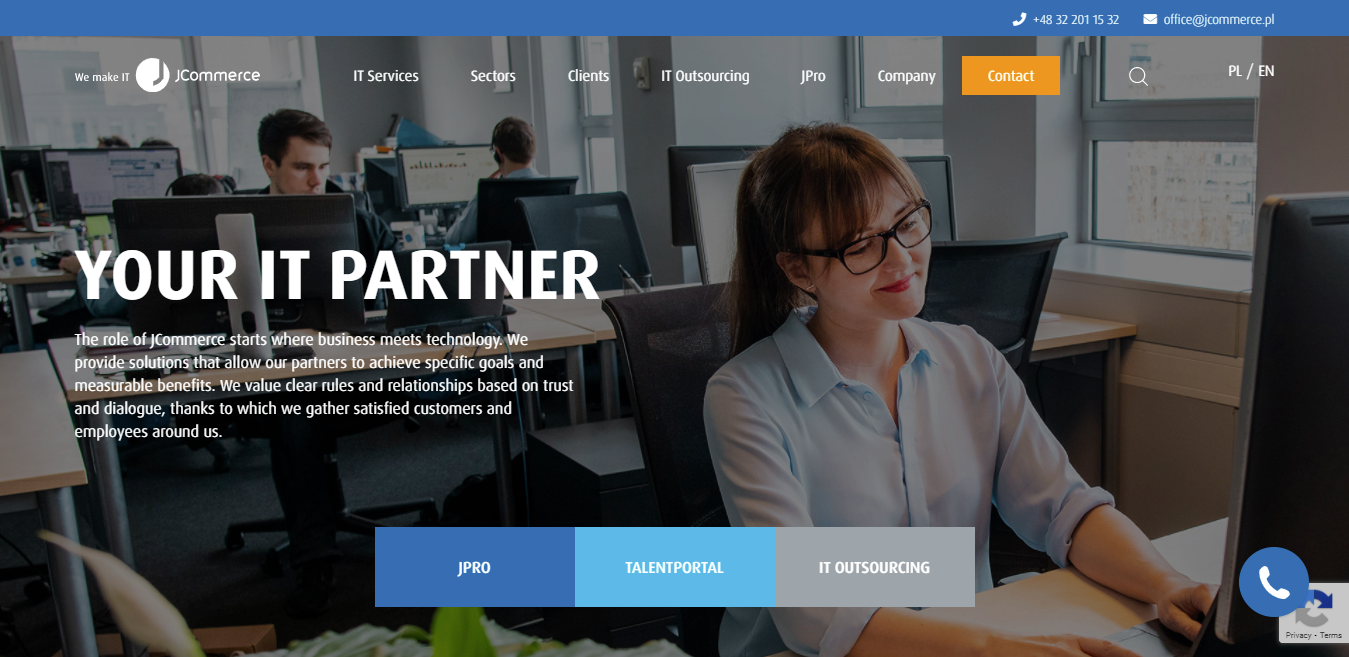 JCommerce offers the following services — software development outsourcing, business intelligence, ERP systems, apple for business, cloud transformation, and cloud testing. It provides IT and software outsourcing services that allow clients to cooperate with a carefully selected group of IT and engineering specialists without incurring the fixed costs of personnel and changing the structure of their own companies.
18. ParamInfo
ParamInfo is the next-level IT Solution that would take businesses to a new level of perfection. They have several features, like the Global Delivery Model, that gives businesses an accentuated level of customer experience at marginal cost. Their Managed Services help in enhancing IT functions along with control of the business' IT Parameters when it entrusts the lifecycle management in their hands.

ParamInfo has been diligently working on specific IT solutions like Managed Services and Outsourcing plus Digital Engineering. They provide an outstanding experience to any business' IT functions with their IT Outsourcing services. With their nearshore outsourcing, businesses can provide excellent solutions to their technology partners within close geographical proximity.
Bottom Line
There are many software outsourcing service providers in the market. The above list will help a business in choosing the right software outsourcing company in 2023 that best suits its project requirements. You need to analyze the different factors like cost, time zone flexibility, experience of the company, technology stack, number of developers, and any more things before making a decision.
If you are planning to outsource, we have compiled a guide on software development outsourcing that will cover everything for you.