You don't need to struggle for ideas for your startup! Find these unique generative AI product ideas and start your business today.
The generative AI market size reached 10.3 billion US dollars in 2022, and it is anticipated to reach $53.9 billion by 2028, growing at a compound annual growth rate (CAGR) of 32.2%.
Like other forms of AI, Generative Artificial Intelligence learns to take actions from past data and generate unique responses for each input or query. ChatGPT, the most famous form of generative AI, has taken the digital industry by storm. And ever since the launch of GPT-4, it has become an even raging success.
With the global populace's eyes on this technology, it doesn't come as a surprise that tech giants like Google are experimenting with this spectrum (Bard) to clutch benefits from the booming market.
So, how can tech heads or business leaders fall behind?
Every other day, we can witness new generative AI products storming the market. Be it an email writer extension, personalized search engine, or other generative AI products, there is a plethora of AI product ideas that one can tap into. All one would need is a unique and innovative generative AI product idea to become a success story like ChatGPT.
And that's where this blog would help you!
After thorough research and understanding the gaps in the market, we've compiled a list of the unique product ideas that businesses can build using generative AI.
If you are also looking for ways to leverage generative AI for building a product and gaining a competitive edge, this write-up is for you.
Keep reading to find our awesome product ideas that business leaders can build using generative AI in 2023.
Idea #1. An AI Product For Telemedicine Services
Only a few industries, such as automotive, delivery, electronics, and food service, are as data-rich, text-heavy, and in critical demand for automation as healthcare. Beyond these attributes, both patients and clinicians feel a strong need; patients want to be better informed about their health and medical deliveries, whereas clinical teams demand more timely, easily accessible insights on their patients.
Startups and SMBs can build an AI product using generative AI that can inform healthcare professionals about life-threatening health conditions and translate medical terms for patients. It can also provide real-time analysis of the healthcare professionals' interactions with patients and make recommendations on how the patient can improve his care.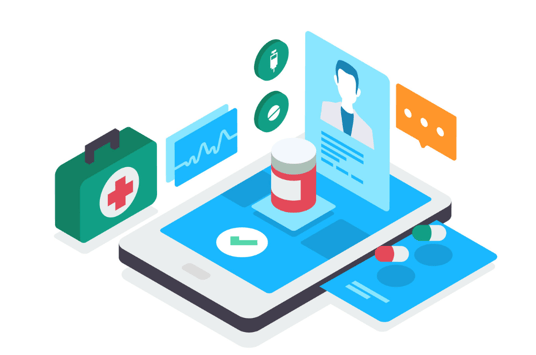 Idea #2. An AI Product For Painting
If you plan to build a product that can create a painting without knowing art, you're at the right age. In today's digital world, nothing is impossible. Businesses can use generative AI APIs from OpenAI or AWS AI to build digital products lined with the capabilities of generating digital art. This product could be a turning point for the art industry as it could create stunning and unique art in just a few clicks and be a super hit with all art lovers.
This could be a great startup idea for your business that you can get built to help your customers generate any image entering some text description with a range of complex technology and deep learning algorithms that can enable your customers to generate one-of-a-kind pieces of art in just a few clicks, making it a unique product for artists, designers, and enthusiasts.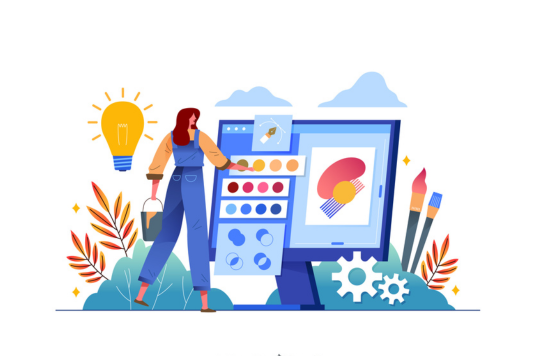 Idea #3. Creating An AI Product For House Decor
People have always been obsessed with decorating their houses for ages. How about building a product that can provide home decor ideas with little research?
As a new startup idea, you can build one such product using generative AI. The tool can provide your customers with unique home decor ideas within seconds. It doesn't have to be a full-fledged renovation design or revamp, it could suggest smaller decor ideas and even have ingrained Augmented Reality capabilities to make it more tech-savvy. With something as simple as an accent wall, colorful light bulb, or new throw pillow, it will help make the space look trendy, timeless, or follow any other vibe based on the customer's style/taste selection.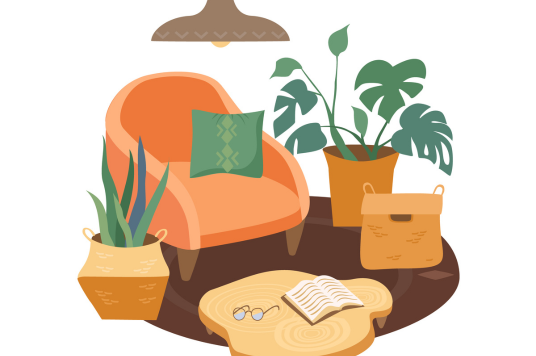 Idea #4. An AI Product For Mining Customer Call Data For Better Insights
Customer support isn't just about retaining customers; it's an effective way to increase sales. Building a tool from generative AI that automatically extracts all sorts of analytics from unstructured omnichannel customer data is what businesses are looking for today.
While other platforms may lack a unified interface to monitor customer agents' performance, generative AI product development can enable organizations to get insights about agent performance, and QA scores, track metrics, and deliver custom reports to help businesses get updates as well as other business teams about day to day progress.
Idea #5. An AI Product For Online Reels
Although many countries have banned TikTok, the special effects of TikTok reels have flooded the digital world with chiseled chins, plump lips, and Kardashian-style makeup contours for anyone with a smartphone. If you're planning to get such a product developed, partnering with an AI development company is a great idea.
The product can have features to help your customers generate outstanding and unique images for reels that offer them to create an enhanced version or avatar of themselves in real-time. The product can give your customers new images with hyper-realistic effects with just a few words or simple text messages.
Idea #6. An AI Product For Fashion
With the demand for unique apparel, consumers seek brands offering diverse yet budget-friendly clothing. Simultaneously, the apparel industry must increase the minimum wage to attract better talent to meet the demands of the public.
As a startup or an entrepreneur, you can build a product using generative AI that enables fashion businesses to become more productive, market faster, and at the same time, serve the customers better. It can help the entire fashion ecosystem as the technology can help create better-selling designs, reduce marketing costs, hyper-personalized customer communications, and speed up the process.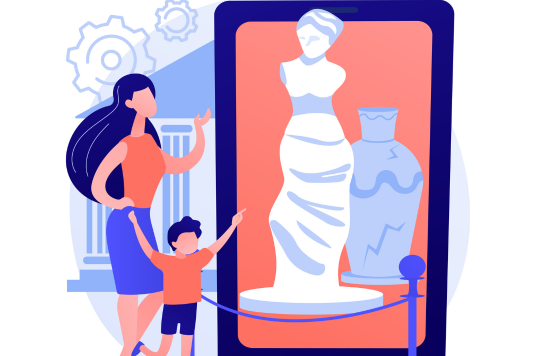 Idea #7. An AI Product For Agriculture
There is a need for a better agriculture method than the traditional method to fulfill the current population's needs. With agriculture playing a crucial role in any economic sector, businesses are looking for ways to automate these requirements and produce more jobs.
So how can startups or enterprises provide a solution? Building a generative AI product can enable them to help farmers with better productivity and healthier crops. Partnering with an AI development company or hire AI engineers can help startups or SMBs get a product build that can enable their end customers (farmers) to make the right decision for harvesting, sowing seeds, and preparing soil while identifying its deficiencies.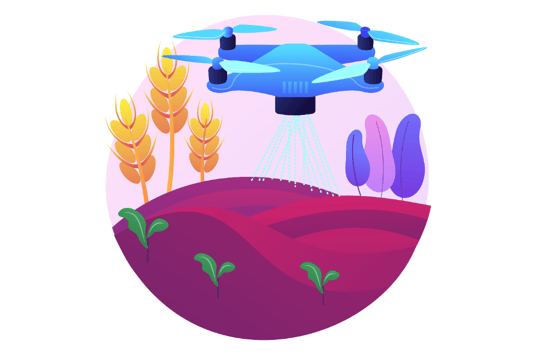 Idea #8. An AI Product For Bookkeeping
Efficient bookkeeping and accounting processes are at the top of the list of small business owners. While they wear multiple hats, they may need help managing every aspect of their business.
Here is how generative AI products can help. Startups can come up with a generative AI product idea that could use generative AI to empower SMBs to streamline things quickly. The product could automate their bookkeeping process and act as a game-changer. It can provide them with a polished, polite reply to their clients about their due payments and complex finance queries and help them build a warm relationship with the book readers.
Idea #9. An AI Product For E-Books
Many want to write a book but never imagined being a published author. But generative AI has landed in their lap that can provide an opportunity to write a book.
Startups can leverage this power of generative AI to help budding writers, or even common people become writers. They can even use generative AI for professional book ghostwriting, where they become the person with the story while AI writes for them.
As a startup idea, getting a product built by your custom AI development company can enable you to help your end customers become published authors. The finished product can help your customers write e-books and e-novels within seconds that can be sold on Amazon. It could even have endless features to introduce interactive elements in the books to enhance the writer's experience.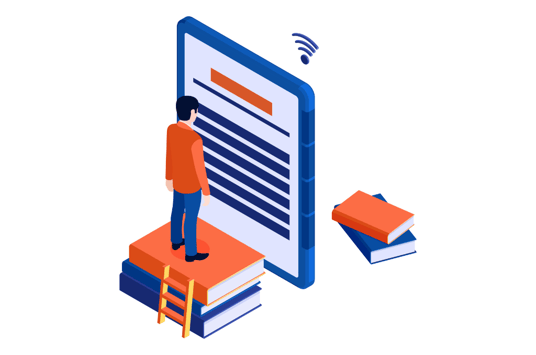 Idea #10. An AI Product For Language Translation
Hiring global employees is a common trend, but several companies hesitate to follow this path as they are afraid of investing in costly translation devices. Even though many companies have international workforces, businesses often rack up millions each year in costly translation services and building a multilingual support center.
Building a language translation product using generative AI can be an out-of-bunch product idea for your startup. The AI product could have the power to translate any language in real time. Moreover, it could enable customer service agents to give support 24/7 in the customer's native language. Also, such an idea could be game-changing for customer support companies by enabling them to provide support quickly without needing a localized service desk in each location.
Idea #11. An AI Product For Art Gallery
Across the globe, AI-powered art galleries are emerging, presenting cutting-edge and imaginative artworks crafted through generative AI. These galleries offer a unique experience for art enthusiasts, who can explore a new form of creativity that is both exciting and thought-provoking. What if customers can buy art products from across the globe?
Here is how generative AI products can help. As a startups, you can come with a generative AI product idea that can empower your customers to buy art products from any corner of the world. The generative AI product can help customers buy different art products such as paintings, sculptures, fine art, conceptual art, and more. Hiring an AI engineer or partnering with an AI development company can give your idea to a new dimension.
Generative AI- Future of business
There is no second opinion that generative AI can be used to build products and services to ease business processes and day-to-day requirements. It can not only solve complex problems and create innovative solutions but embrace businesses and the ordinary person to unlock opportunities and create a competitive edge in today's marketplace.
Convenience, accessibility, automation, and efficiency are the four pillars for better productivity and enhanced user experience. And one should keep these in mind when planning to build a generative AI startup product. It should deliver convenience, be easily accessible to the public, automate manual/day-to-day tasks, and make things more efficient. With this thought in mind, one can certainly take any generative AI product idea and turn it into a success in this digital age.
As a top custom AI development company, Classic Informatics can assist businesses in turning any AI product idea into a fully-functional reality. Whether it is about automating complex and repetitive operations or exploring new growth opportunities, we're the AI development experts you can bank upon. Being your AI custom development partner, we help you to be future-ready!