The digital landscape today offers endless opportunities for businesses of all kinds who want to build a strong and compelling brand. A Myriad of digital marketing strategies such as SEO, SEM, advertising, and social media can be used to create brand awareness and credibility in a faster and more effective way.
Accelerating your brand awareness doesn't happen overnight, but it's an important consideration to keep in mind for any business type.
It's not simply that people recognize your logo because it's something unique and out-of- the-box, but that your audience recognizes your brand and what it represents.
Branding is important as consumers are much more likely to purchase from brands they recognize and trust. When people are aware of your brand, it also saves your place in industry.
Branding is not only knowing the name of your brand but also to understand the qualities that make your brand unique and compelling. Your content should be on the top of your customers' head and set your brand to stay away from competitors.
One of the best possible ways to achieve this is with content marketing.
So, what do you think? What makes a brand's content distinctive? If you take a look at some of the big companies with the most successful content marketing strategies, from startups to global businesses, the best of the best are the ones that properly reflect the unique personality of their brand.
Though content marketing is a buzzword these days, some brands realized it way back during the early 90s and practiced the art of weaving a story around their brand.
John Deere is a great example of excellent content marketing. Often dubbed as the pioneer of content marketing, they launched a magazine for farmers called 'The Furrow' way back in 1895 and garnered a lot of attention from their audiences. Coca-cola has been indirectly leveraging the art of story-telling since years. They have always created a specific brand image and promoted the product accordingly. These brands realized the power of content and marketing it, very well, to etch the brand in the minds of consumers.
There's a lot to learn from these brands who managed to get the art of content marketing right even when there was no firm evidence or prior experiments from which they could draw some insights.
What Is Content Marketing?
Content marketing is a marketing approach that is focused on creation, publication and distribution of content on multi-channels for a targeted audience. The content pieces include blogs, articles, ebooks, whitepapers, videos and so on.
Content marketing convert these prospects into customers, and customers into loyal customers. It is applicable at all stages of the buying process from creating brand awareness to conversion and retention. Though, content marketing does not specifically promote a brand but is intended to stimulate interest in its products or services.
The Content Marketing Institute, an online resource for information on all things content marketing related, defines content marketing thusly:
"Content marketing is a marketing technique of creating and distributing valuable, relevant and consistent content to attract and acquire a clearly defined audience – with the objective of driving profitable customer action."
Tips For Brands: Master The Art Of Storytelling
Have a look at some of the tips to create a unique brand identity by leveraging the power of content marketing. Pack your bags and get ready for a long drive!!
#Tip1: Make Your Voice Loud And Distinct
It is essential for a brand to have a unique "voice" and "tone" in its content to stand out in the market. Be it a blog or your PR campaign, it is imperative to maintain a distinctive and loud voice in terms of the values you deliver to your customers.
Simply put, your brand should reflect a story that your customers can connect with. It should be completely yours. Try to create your own style and lead the marketing industry with out-of-the-box content ideas. It is extremely important for all stakeholders to communicate with the audience in a consistent but engaging tone and voice.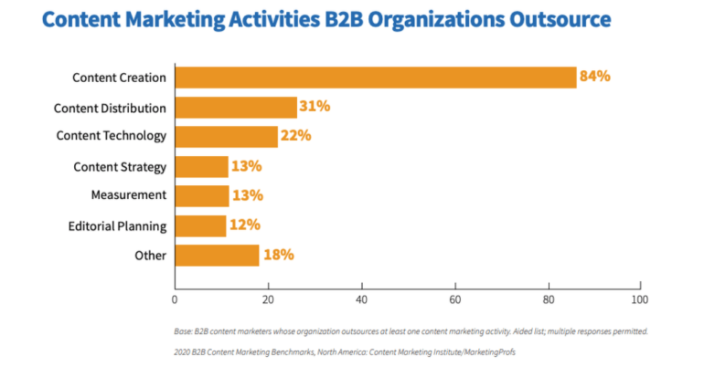 Source:Smartinsights
#Tip 2: Defining Values
Defining your values does not mean boasting about how good your services are. Content creation that includes white papers, case studies, blogs, or even client testimonials can be used by the businesses to define their values.
Showing relevant and in-depth research helps your customers to clearly understand the product category, market and consumer requirements.
By placing the value propositions well, businesses can showcase their differentiating factors from their competitors by placing the value propositions.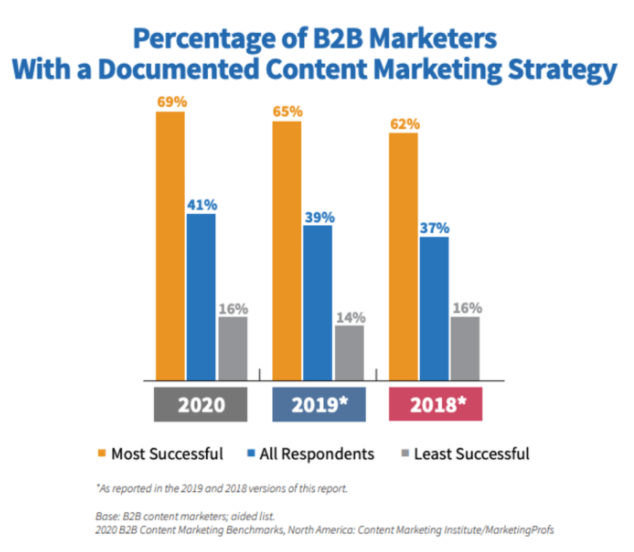 Source:Smartinsights
#Tip 3. Understand your audience
Understanding your audience response is not only required for the marketing aspect but also for the content part. It is essential to know all the nitty-gritty of the kind of content that your audience would prefer.
Let's understand this with an example.
Suppose you are in the healthcare industry. You will have to understand the audience and personas you are targeting before creating content. Whether it is the healthcare providers, patients, healthcare decision-makers, or anyone else, you will need to know the persona you are targeting, their stage in the buyer journey, and more. A medical content writer in the team can help create content that would resonate and connect with target personas in the industry.
In addition to that, from the marketing perspective, it is important to know your audiences' content consumption habits such as where they read, their usual network and their preferred sources, i.e., magazines, newsletters, newspapers or just company journals.
Conduct research about them as whether they like a short format content or a long format, the tone they like, i.e., informal, formal or semi-formal or anything relevant to their businesses. It's all worth it in the end!!
#Tip 4: Leverage the power of Social Media
Social media platforms provide businesses the immense power to reach out to people and influence them faster. Content like infographics, images, blog posts, shared posts needs to be much more than regular Instagram posts and Facebook memes. Placing the right content in the right format and leveraging social media in all ways is one of the most effective digital marketing strategies.
Create social media campaigns to attract and engage people on social media; unique and creative write-ups or content pieces. Remember United Colors of Benetton's #NoHate Campaign 2011 that went amazingly viral, definitely inspiring a lot of us (including me)!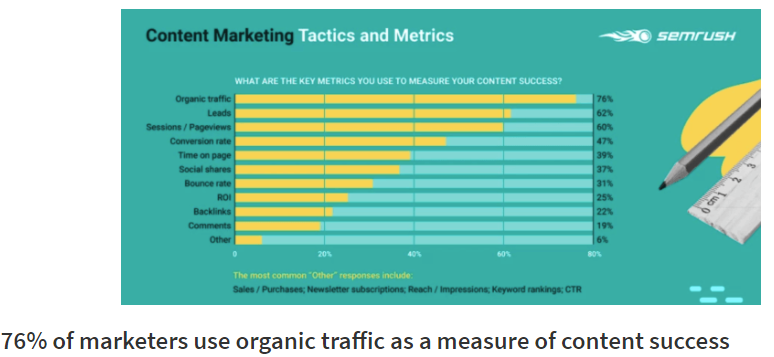 Source:Smartinsights
#Tip 5: Personify the brand, if possible
Personification helps customers to get connected with the brand. It is easier to remember the brand or a product when it is associated with specific personifications.
Creating content that personifies the brand or associating it with a person or a character that such as zoo-zoos for Vodafone, makes the brand last longer in the minds of consumers.
Some big ventures today present the CEO as the face of their brand in order to personify it and get it more close to the customers. A great example of this is the insurance sector. Leading brands in this sector have created content that personifies the brand as a companion, caretaker, etc. This not only helps in building the brand identity but also helps to pitch the products in a certain way.
#Tip 6: Marketing the Company culture
The internal culture of the organization is no longer just an inner aspect of the organization. With platforms like LinkedIn and Glassdoor, employees have started having a dialogue about their work environment, career opportunities, and the job itself.
Hence, it's essential for organizations to create a great culture not just for retaining employees but for maintaining a great brand image as well. Putting a word out there about the company culture is an organic way of marketing and creating a brand identity.
Virgin Media's Richard Branson has always been a propagator of valuing the employees first as they are the internal stakeholders and then placing the external stakeholders. He has been appreciated and remembered for his views whereas companies like Uber witnessed a serious hit after the internal disputes made news last January. Campaigns like #DeleteUber added to the overall negative publicity received by Uber.
In this era of digitization, transparency is not a choice, it's become a norm and companies have to deal with both good and bad. Company culture largely influences consumer behavior, and the media isn't shying away from covering those internal dynamics.
Bottom Line
With increased transparency, more consumer engagement, and more content consumed than ever, content marketing has become a necessity for brands. It's the strongest bolt in the marketing campaign and brands must harness its potential completely.
Content has existed for ages, but it has now become the disruptive force in the consumer-oriented world. By taking into consideration the above points, brands can utilize this force to their advantage.
All in all, I can say, building a strong brand and distinct brand identity will help businesses to survive and stand out in the crowd for a longer period of time..
Always remember: Content is the king. And those who serve the king well, survive