This is to all the entrepreneurs out there. Gear up for a quick quiz!

Are you piled up with hundreds of tasks that need completion?

How stressed are you with your business operations right now?

Do you find some quality me time out of your busy business life? When was the last time you went innovative with your company?

Are your funds running out but you still haven't made it big? So, how did the quiz go? These questions were just for a reality check! I'm sure you must have realized by now that your entrepreneurial journey is not going as you had planned. And you are not alone.

As per a study by Gallup, global analytics and advisory firm, over 45% of the entrepreneurs are stressed-out most of the time and around 34% worry too much. However, not every entrepreneur takes this stress seriously and keep looking forward to the next deadline, next launch, or next successful project.

But all of this stress could be easily eliminated if these entrepreneurs turned towards outsourcing. They can clear out their plate and outsource web development work, IT operations, and many other business tasks to offshore development companies.

And stress is just one of the many signs we will throw light on in this write-up. There are many more signs that need your attention and tell you that you need to start outsourcing your business operations and take your company to new heights.
You Have an Idea But Can't Materialize It
While the majority of entrepreneurs are deprived of any new ideas, here you are, beaming with this fresh and innovative idea that could actually change the way things work. But you're still in a dilemma because the techs and expertise that might go behind its creation are out of your reach or understanding. And many entrepreneurs, despite having the tech skills, are unable to materialize their ideas due to lack of time.
Outsourcing can solve this problem!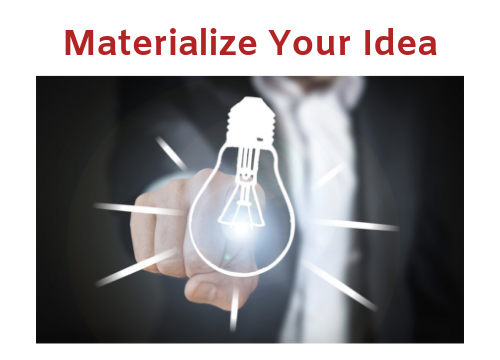 It enables you to transform your product or project idea into a reality. You can find an outsourcing company that would be ready to brainstorm around your idea. Make sure that they have the tech-stack and the expertise you need to build the software you have envisioned.
You Are Running Behind Schedule
Look at the business plan you created before launching your business. Are you on schedule? Majority of the entrepreneurs face this problem of having a lot on their plate but never enough time to complete everything. Despite working for over 18 hours a day, the entrepreneurs might still want 2 more hours added to their day.
Outsourcing can solve this problem!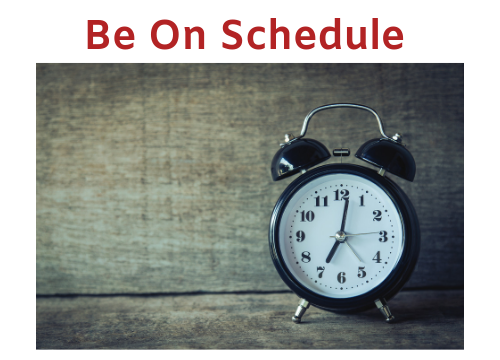 It can take away a lot of tasks from your plate and complete them within a committed time frame. Moreover, the agile methodology and processes that most vendors undertake ensure that you only get the perfectly finished product. You can utilize the time saved in either focussing on growing your business or in fact, spending quality time with your loved ones.
Your In-House Team Is Multitasking & Stressed
Not just the entrepreneur, but the people working in startups are also known to be super stressed all the time. Look around. Can you see your in-house team multitasking and handling the number of operations solely? This not only makes them stressed but also kills their productivity.
Outsourcing can solve this problem!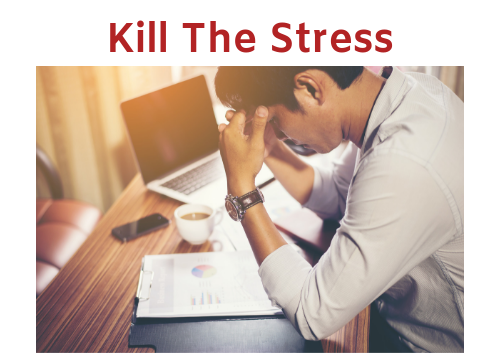 Segregate your work and outsource development to India to let your in-house team hone what it is actually good at. Overloading the team would never get any work done; and even if it gets completed, the quality would never be the same. By outsourcing mobile app development or web development, you will help your in-house team perform better.
Your Routine Tasks Hinder Innovation
Going to your organization and doing the same things each day, every day can be mundane. Not only can it hamper your creative thinking but it might also hinder you from getting a fresh perspective at the every day things. In fact, the team has also seen it all and done it all. So, the generation of new ideas is next to zero.
Outsourcing can solve this problem!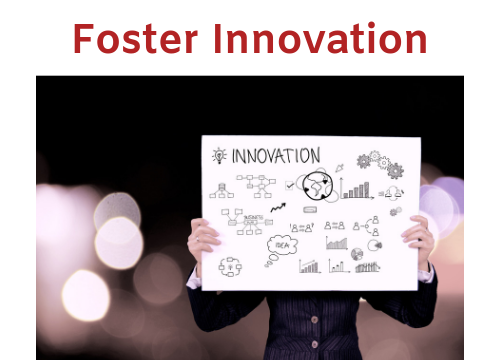 Outsourcing might offer a fresh and new perspective on regular things. The remote developers can analyze your business requirements, offer consultation, and even help you progress with your startup.
You Need To Reduce Costs
Cost constraint is the biggest challenge for entrepreneurs. They have to make it big while limiting within the funds. If you have a feeling that your budget might just be getting tighter and everything is not going as per the finances priorly planned, you might be in a fix.
Planning to outsource your next product development? Download our Outsourcing Costs Guide and get the complete analysis of the costs included in the endeavor. It will help you know
outsourcing costs, calculate the cost-benefits of outsourcing, and some tips and strategies to succeed in reducing costs with outsourcing.
Outsourcing can solve this problem!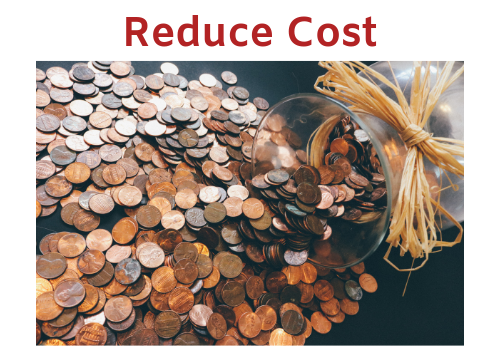 As per a survey report by Deloitte, 59% of the companies outsource to reduce costs. If the budget is also going on the tightropes, you might consider outsourcing development to India. An advantage of outsourcing to India is that you might easily get a developer at 15 dollars per hour in India whereas getting the same services in the US might cost around 75-150 dollars.
Your Clients Are Rarely Satisfied
Are your clients not feeling the level of satisfaction they earlier did? Is your attention to client satisfaction actually declining? Are you getting more complaints or negative feedback from the clients? Do you not have the time to work on the feedback? If yes is the answer to all these questions,

Outsourcing can solve this problem!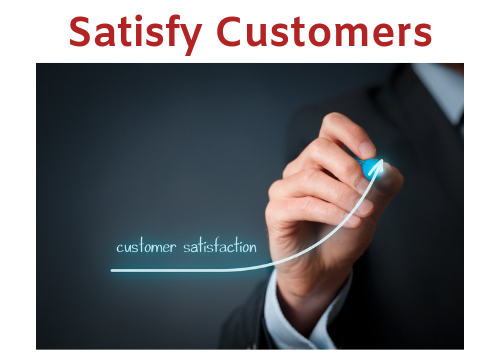 Dissatisfaction of clients strongly on the revenue of the company. Outsourcing can give you the time and energy to improve your processes and the services and keep your clients satisfied. You can take up each complaint or feedback with the time freed from outsourcing your product development.
Key Takeaways
So, when do you choose to outsource?
There are a number of signs that will tell you to switch to outsourcing instead of overwhelming yourself with responsibilities. Here is the key takeaway from this write-up that will certainly help you a lot:
Top outsourcing software development partners in India promise to turn your idea into a true virtual reality.

Agile development process, undertaken by the vendors, gets the work completed within the committed time.

Your team would be more productive and can be put to better tasks by outsourcing different tasks to offshore companies.

You can become more innovative and brainstorm new ideas for the company's progress by outsourcing tech-related or development work.

Over 59% of companies outsource to reduce costs and you can do it too if your budget is getting tighter.

If you are unable to work on satisfying your customers due to increased workload, outsourcing is the thing for you.
Putting it all in a nutshell, instead of complicating everything, simplify and streamline your business operations by turning to the agile approach of outsourcing. Get experts to handle various tasks and focus on growing and expanding your business.
---
Originally Published On 29th March 2019; Last Updated on 30 August 2019