In the scheme of healthcare operations, Artificial Intelligence plays a vital role, not unlike that of blood tests, X-rays, or MRIs: It influences decisions about whether an intervention is appropriate.
With persistent inflation rates, healthcare-worker shortages, and endemic COVID-19, the healthcare industry faces difficult conditions even in 2023. It is no wonder that healthcare workers continue to struggle amid these critical responsibilities- from a rapidly aging population and steadily growing pool of retiring physicians, the industry must implement AI to augment workers' efforts and alleviate the pressure on their overwhelmed medical teams.
With the advent of Artificial Intelligence, healthcare is getting a major overhaul that is changing how we approach medical care. It is revolutionizing healthcare in once unimaginable ways- from drug development to telehealth, AI is transforming the healthcare industry and improving patient experience.
In this blog, we will discuss how AI is reshaping the healthcare industry and enabling healthcare systems to provide more and better care.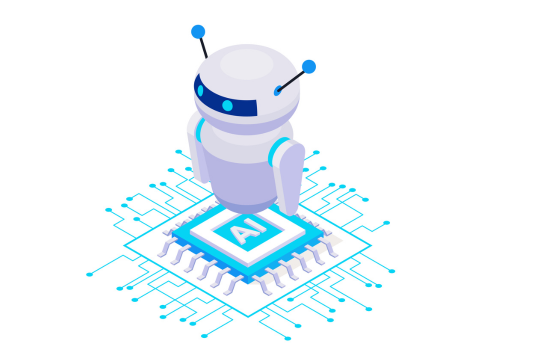 Understanding The Role Of Artificial Intelligence in Healthcare
As the world continues to evolve, so does the healthcare industry. Artificial intelligence is making significant inroads into various sectors, and healthcare is no exception. This technology has become the hottest topic of tech conversation, and its new models have caused shockwaves across every industry for their ability to have naturalistic conversations, develop easy-to-read written content, and produce art and images that come close to appearing like authentic human creations.
Using AI in healthcare, medical practitioners can capture data quickly and accurately, resulting in timely diagnoses and improved patient outcomes. Furthermore, AI is enabling healthcare companies to shift away from untested, long-term point solutions and concentrate on short-term advantages.
One of the most significant ways artificial intelligence is transforming healthcare is by improving the patient experience. Patients are now able to receive personalized care that is tailored to their individual needs, thanks to AI. The technology is helpful to predict patient needs, identify potential health risks, and even personalize treatment plans. This means that patients receive more personalized care, which can lead to better outcomes and a more positive experience overall.
Here are a few more articles to give you a better idea.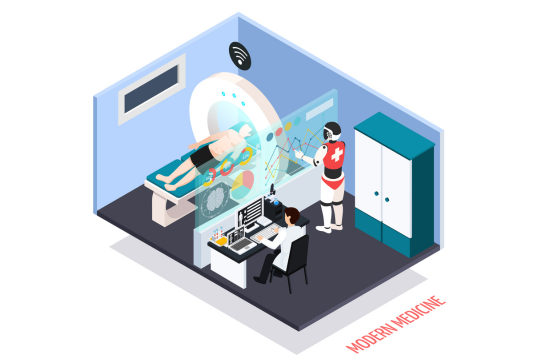 How Artificial Intelligence Is Improving Patient Experiences?
Even though Artificial Intelligence in healthcare has made significant strides in recent years, its contribution to clinical decision-making, improved outcomes, new insights generation, and elimination of human errors creeping into healthcare delivery is noteworthy.
While artificial intelligence isn't predicted to replace human doctors, it can only provide invaluable insights and assistance in various health applications. One of the most significant benefits of AI in healthcare is its ability to improve the patient experience. By leveraging machine learning algorithms, healthcare providers can better understand patients' needs and preferences and tailor their care accordingly. From managing administrative tasks to analyzing big data to help diagnose disease, artificial intelligence enhances and accelerates cutting-edge patient experience and extends the capacity and reach of top-quality healthcare professionals and facilities. Here are a few ways medical organizations can leverage artificial intelligence in healthcare to improve patient care.
Providing Rich Responses Through virtual assistance
Using AI to provide better responses to patients can enable healthcare providers to scale during high-volume patient consultations. Although chatbots aren't new, many healthcare facilities use AI-assistance tools to help patients get assistance on how to proceed with their medical conditions, find a suitable provider/doctor, schedule appointments, etc., to ensure continuous patient engagement. It permits patients to communicate with the doctors digitally, and also schedule appointments online.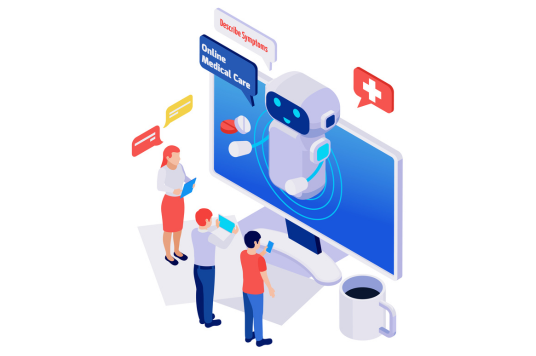 Providing Personalized Care To Improve Patient Condition
One of the biggest challenges in healthcare is providing personalized care to each patient based on their needs and preferences. It requires a lot of data and analysis from various sources such as medical records, lab tests, scanning, genetic tests, wearable devices, and the patients themselves. Also, there is a need to interpret and communicate with the patients and healthcare professionals for better decisions.
Using AI can help overcome these challenges. Artificial Intelligence uses natural language processing (NLP) models to generate text or speech by summarizing medical data, explaining diagnosis and treatment options, and asking patients relevant questions.
Enhancing Patient-Provider Interactions
AI has made a significant place in healthcare, and in recent years it has been increasingly utilized in medical communication to enhance patient-provider interactions. The healthcare industry's development has revolutionized how healthcare professionals communicate with their patients while improving patient outcomes and overall satisfaction.
With NLP algorithms, AI tools enable computers to understand and interpret human language for better communication between patients and medical experts. AI technology can be used to analyze patient data- electronic health records and other relevant information that helps doctors make informed decisions about their patients' experiences.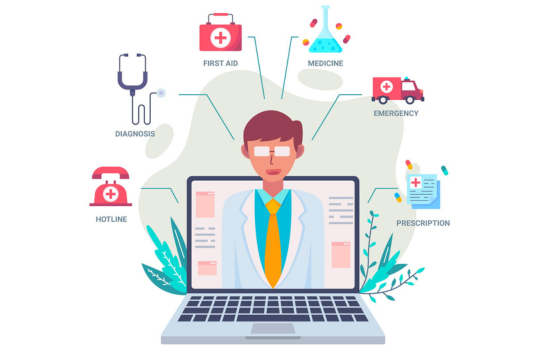 Monitoring And Analyzing Vital Signs In Patients
It is difficult for medical staff to frequently and accurately record patients' vital signs manually. There is a desperate need to automate the essential job of keeping watch on patients and raising the alarm if things become critical. Virtual monitoring and analyzing vital signs through AI in patients assists clinicians by improving clinical knowledge of patients' states and providing better care to promote proactive care delivery. It enables patients to get treated regardless of their location or time of day and also helps doctors with real-time status information more efficiently to prioritize treatment delivery.
Delivering Proactive Care To Patients
Recent advances in data using AI in healthcare have enabled care managers to execute personalized strategies to be in regular contact with patients to improve adherence to recommended care. The technology is helping providers, payers, and employers in the health industry identify at-risk patients' needs accurately. It can arrange and prioritize patients based on their risk scores, enabling healthcare managers to design their outreach strategy to be effective for those who need it most. The AI-driven tool can give doctors a holistic view of each patient, including their past records, current medications, and future course of action recommendations.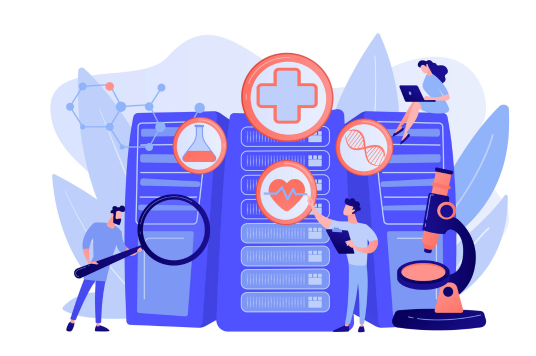 Diagnosing & Offering Treatment Recommendations Through AI
Using artificial intelligence in healthcare, medical experts can perform specific processes to determine whether someone is at risk of developing a disease—for example, breast cancer. AI helps doctors convert mammograms from images that detect breast cancer, providing people with actionable information about their breast health. It can allow patients to identify disease before trained physicians can spot it. Using machine learning algorithms, AI can go deeper and identify patterns that suggest a person is at risk of developing a disease over the next 12 months.
Analyzing Medical Images And Biopsy Procedures
By leveraging AI, medical organizations are improving the patient experience through AI-powered diagnosis tools that can analyze medical images such as X-rays, CT scans, MRIs, or abnormalities more quickly and accurately than human experts.
It has also helped medical professionals improve biopsy procedures- looking at tumor biopsy images and predicting whether a patient has specific mutations. By giving doctors better knowledge, AI enables them to provide more tailored and effective patient therapies.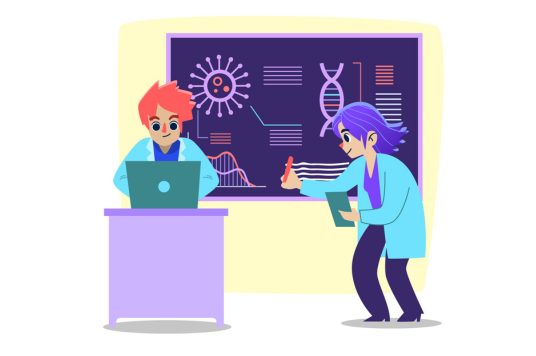 Helping Patients With Quick Discharge
Streamlining the patient discharge process is a significant focus in gaining hospital efficiency. Manual discharge processes, dependent on paper trails and ad hoc verbal communication, may result in siloed information among different care teams and patients, resulting in discharge delays. There is an absolute need to automate the system, and using AI in healthcare is the best option. It can streamline discharge management, provides awareness of future capacity constraints, identify and orchestrate discharge activities, and communicate actionable insights from discharge barriers to bottlenecks.
Identifying Patient At Risk With Treatment Plan & Cost
Medical professionals are leveraging artificial intelligence to improve the patient experience while identifying patients at risk of developing certain diseases that need earlier intervention. Also, AI-enabled tools can be used for preventative care and medical treatment as AI can align guidance and treatment closely for every single patient to provide personalized care. Using these tools to diagnose chronic issues can help medical professionals estimate how much patient experience will cost for that particular case.
Wrapping Up
Artificial intelligence in healthcare is changing the healthcare industry with improved diagnostics, treatments, and patient experience. The future of AI is promising, and using this technology healthcare industry can enable medical professionals to adopt the current trend while improving patient experiences.
With AI being found in every industry today, integrating AI development to develop products from scratch or in the existing healthcare products need an expert intervention. Partnering with an AI development company can help healthcare leaders build new products, integrating the power of AI. Whether it is about automating complex and repetitive operations or exploring new growth opportunities in healthcare, an AI development company helps you to be future-ready.