With the increasing adoption of AI, many businesses are calling artificial intelligence the torchbearer of the next big digital revolution- though not at the intense pace, many assumed.
Looking forward to building an AI product for your next startup idea? But not sure where or how to start?
While many startups, enterprises, and SMBs today want to build an AI product to stand out, business leaders and entrepreneurs are looking for ways to build high-quality AI products that could quickly solve customers' pain points. Although companies are optimistic about AI's prospects and will increase their revenue, the platform also allows the company's development team to focus on the business process and shape user experience better.
Enterprises using Artificial Intelligence to develop products and services have reported higher returns, better efficiency, and more effective utilization of resources. No wonder, the global AI market is growing rapidly and is expected to be worth half a trillion dollars by 2024.
Considering the power of AI, business leaders must integrate AI API to build products and software to stay competitive in this global market. AI capabilities will soon become the golden standard; enterprises and startups can use AI by implementing it into their operations, which will surely take their businesses up by a notch.
To lay your AI product development roadmap, we are here to help you make the most of emerging technology as it becomes widely available.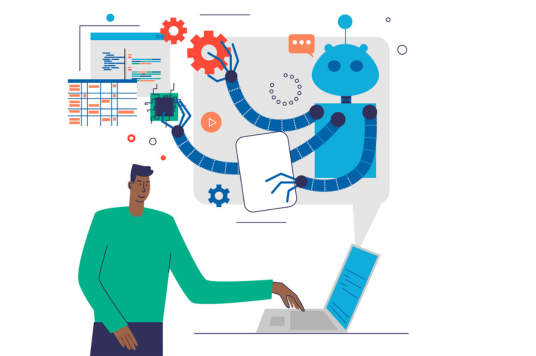 How Can Businesses Integrate AI API To Build A New Product?
Artificial Intelligence is transforming the whole product development process, and the best way to ensure a product's success is to invest in a robust strategy phase. This part defines product features and the value proposition that can solve customers' pain points.
However, your value proposition is not completely linked with the use of AI in your product development cycle; it's only that using artificial intelligence can enhance your value proposition with one or more of the following benefits- cost reduction, providing fast solutions, and scaling your business.
To be frank, the end-user doesn't care if you've used AI in the given product or not. They only care about their pain points and if your AI-powered product can solve their problem better than the traditional product.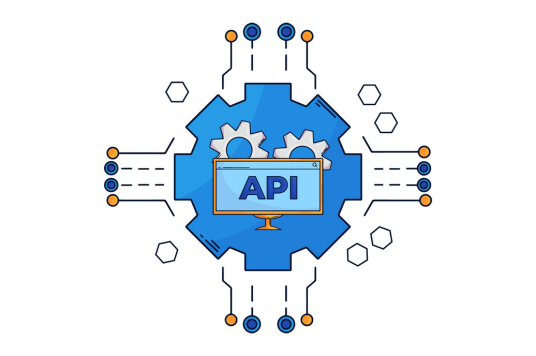 Many companies want to skip or truncate this phase because it may cost thousands of dollars and take many hours to gather feedback, especially businesses with limited budgets.
Although every AI project is different, the development process is similar to building any other product application but with a few additional steps. So, without further ado, let's skip to the main part where we talk about the steps involved in taking your AI product idea to the next level and launching the full-fledged product.
Read Also:
Step #1. Clarify Your Objectives You Want To Solve Using AI
Chasing new ideas to develop your AI product doesn't help you develop an out-of-the-box solution. In fact, identifying how using AI technologies can solve customer problems and bring value to your business is essential. Also, clarify if the product you want to build can solve the pain points of end users that can't be solved otherwise.
Many businesses fail when they waste resources on costly but poorly fitted and futile AI projects. With every other startup thinking about building a new product using AI, thinking critically and analyzing the product discovery phase ensures you're building the right product. Involving key stakeholders, validating ideas, analyzing the market, and finding the product market fit will enable your product to be backed with proper knowledge about the users, market, and the problem they are facing.
Pro Tip- Conducting product research with the help of an AI Development company is essential when you want to build an AI product that can solve customers' pain points.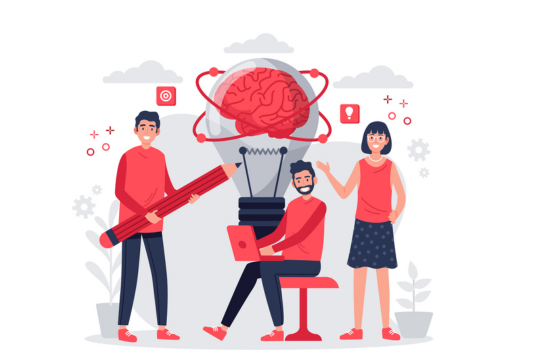 Step #2. Gathering And Evaluation Of Data
Once the team you will work with has nailed down the business objectives, gathering and evaluating data is essential. AI software needs large amounts of data to learn and make accurate predictions. However, judging if the data gathered is siloed or inconsistent is also essential, as the current data state will help you choose the required tech stack and skills.
Pro Tips- Ensure that the data collected is diverse and represents real-world scenarios that can enable AI-powered products to predict accurately.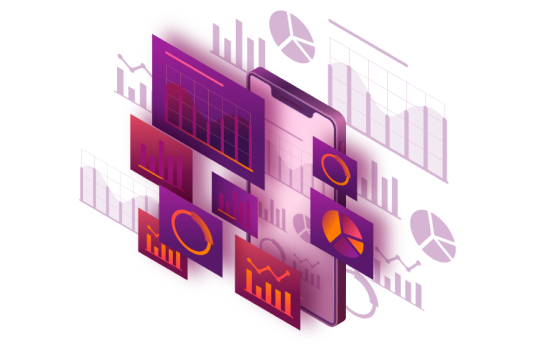 Step #3. Choose The Right AI Tech Stack
Once the team has the information, you must choose the AI ​​technology that best suits your needs. There are several AI and ML technologies to choose from, such as machine learning, speech recognition, natural language processing, machine learning, augmented reality, cloud services, and big data analytics. Your remote team will help you narrow down your choices only if you are clear about the project requirements and provide better customer service to users by being able to answer their questions promptly and correctly. These tech stacks involve applying specific rules, guidelines, and procedures to help train the AI product. The applied training depends on how well the algorithm learns and adapts and the manual labor required to help it learn.
Pro Tips- Overviewing different AI technologies based on the problems you want to solve through your product is essential and not just based on the hype. Also, choose a technology that provides good documentation to support your product.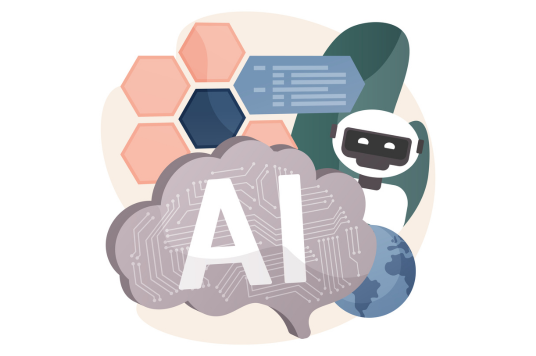 Step #4. Building And Training Your AI Product
Training and building an AI product requires a lot of computational resources. However, when partnering with an AI development company, you don't need to invest in extra servers, storage, and network for successful AI product development. Also, training the AI product is a complex process requiring AI and data science expertise. Choosing the right dedicated agile team for your development process will help you build an AI product within a short time frame. To train your AI product, an ML expert will choose one of the three Machine Learning techniques- Supervised Learning, Unsupervised Learning, and Reinforcement Learning.
With the help of an AI engineer, you can identify the ML technique and identify what data and platform you need to build your product.
Supervised Learning- It involves manually giving the machine learning algorithm to gain an idea of how the data works and the relationship between the different types of data.
Unsupervised Learning- It involves giving the machine learning algorithm unlabelled data to work with. The output will vary from the question asked in the prompt.
Reinforcement learning- It takes inspiration from how human beings learn from data. It involves applying an algorithm that improves over time, applying a trial-and-error approach.
Pro Tips- Choose the right team of engineers with ML and Data Science experience to train, and build your AI product.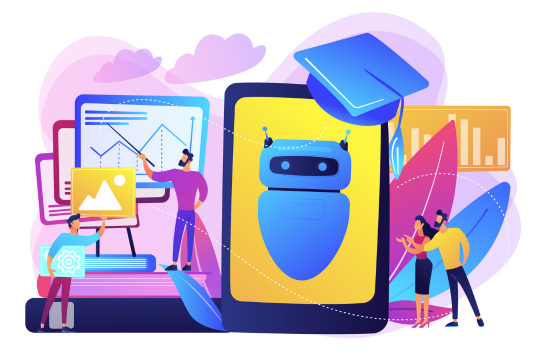 Step #5. Integrating ML Algorithms Into AI Product
The remote developers will integrate ML algorithms to build the AI product during this phase. Since AI projects have complex, evolving vulnerabilities that create novel and familiar risks, adopting Agile methodology into software development will enable developers to manage risks at every phase.
The remote team will follow MLOps- an extension of DevOps that improves AI product quality with continuous feedback between operations and development. MLOps will be a bridge between AI engineers and the DevOps services team, enabling a comprehensive software, hardware, and IT support workflow.
Pro Tips- Follow Agile Development to fast forward your AI product development. Also, with the help of MLOps, you can develop quality products to serve your end customers.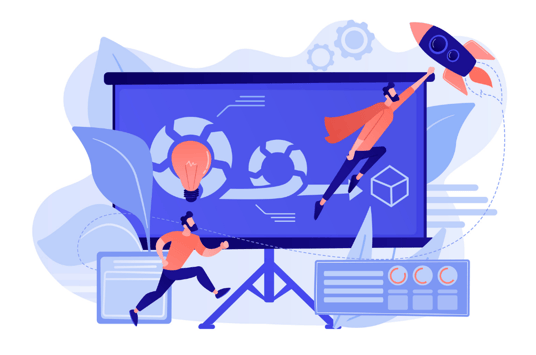 Step #6. Testing And Deployment Of AI Product
Just as any product you build improves quality through rigorous testing, AI products, too, require continuous testing. Also, testing the product will ensure the model is accurate and reliable. Finally, deploy the AI product in a production environment where it can solve customers' problems and help scale your business.
Pro Tips- Use different evaluation metrics to measure the success of the AI product. Also, ensure that the deployment environment is similar to the production environment to avoid surprises.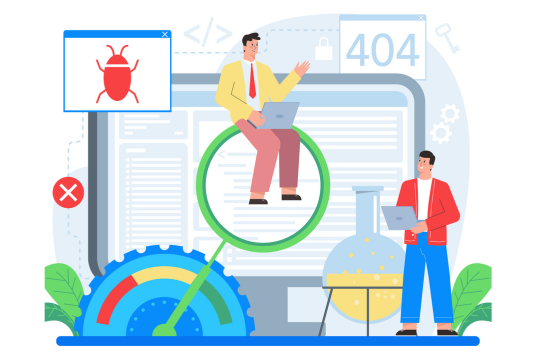 Cost Of Building A Product Using Artificial Intelligence
Analysts had predicted that AI systems would reach nearly $118 billion in 2022 and surpass $300 billion in the next few years. The best part is AI APIs can be molded into any industry and business, but the question now arises what is the cost of building a product using AI?
In 2023, the cost to build a custom AI- solution product may range from $4000 to over $300,000. It includes the development and rolling out of the finished product. But this is just a general estimation as the final cost can be evaluated after the requirements and the resources used to build the custom AI- product.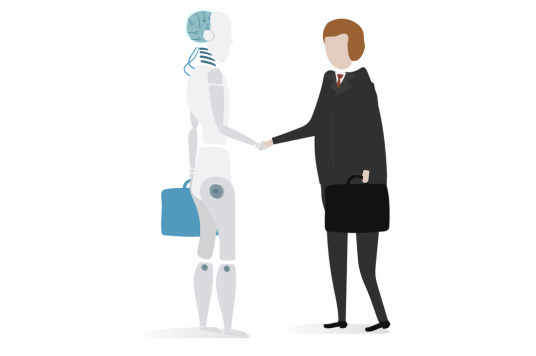 Here is a rough estimate we have shared for your consideration.
Custom AI Product Development- $4000-$3,00,000
Prototype Development- $20,000
Software Cost- $30,000-$50,000
Hardware Cost-$400- $15000
Maintenance- $2,50,000- $320,000 per year
Developer Rate- $20-$40/ hour
The estimate we shared here is the rough cost; however, a few other factors play a significant role in determining the cost of AI development services. Outsourcing AI product development can reduce costs as well as better access to the global talent pool. Let's now see what are the advantages of outsourcing AI product development.
Read Also:
Outsourcing AI Product Development- Why You Should Partner With An AI Development Company?
With the global populace's eyes on AI technology, it doesn't come as a surprise that even the tech giants like Google and Amazon are experimenting with this technology to be at the top in this booming AI market.
Every other day, we can witness AI products storming the market. Therefore, many businesses seek AI product development partners to develop unique and innovative products in this competitive environment. Here are a few advantages when you outsource your AI product development.
Expertise in AI Technologies: An AI development company has a deep understanding of various AI technologies, algorithms, and frameworks. They can help you select the most suitable AI APIs for your product based on your requirements and objectives. With their expertise, they can guide you through seamlessly integrating the chosen AI APIs.

API Evaluation and Integration: AI development companies have experience evaluating and selecting the right AI APIs from the vast array of available options. They can assess the APIs' performance, accuracy, scalability, and documentation to ensure they align with your needs. The development company can then handle the technical aspects of integrating the APIs into your software, including programming interfaces and data flow.

Customization and Tailoring: While AI APIs provide valuable functionalities, they might only partially meet your product's unique requirements out of the box. An AI development company can customize and tailor the AI APIs to align with your specific use cases and objectives. They can fine-tune the AI algorithms, adjust parameters, and optimize the APIs to ensure optimal performance and accuracy within your software product.

Data Preparation and Training: AI algorithms often require large amounts of high-quality data to train and fine-tune their models effectively. An AI development company can assist you in gathering and preparing the necessary data for training the AI models. They can help you identify relevant data sources, clean and preprocess the data, and create labeled datasets for training the AI models underlying the APIs.




Testing and Quality Assurance: Ensuring a software product's reliability, accuracy, and performance integrating AI APIs is crucial. AI development companies can conduct thorough testing and quality assurance processes to validate the functionality and effectiveness of integrated AI APIs. They can perform various testing methodologies, including unit testing, integration testing, and performance testing, to identify and resolve any issues or bottlenecks.

Ongoing Support and Maintenance: An AI development company can provide ongoing support, maintenance cost, and services after the software product is deployed. This includes monitoring the AI APIs' performance, addressing any technical issues, and keeping the software up to date with the latest advancements and improvements in AI technologies.

Domain Expertise and Industry Knowledge: AI development companies often possess domain expertise in specific industries or use cases. They can bring their industry knowledge to the table, help you identify innovative AI applications, suggest improvements, and provide insights to enhance your software product's capabilities and value proposition.
On An Ending Note
Artificial Intelligence is the new electricity when it comes to business products. Developing a product without AI will result in losing the market competition in 2023. Building a software product integrating AI APIs is a complex endeavor, and partnering with an AI development company can significantly simplify the process while leveraging their expertise and experience. Their guidance and technical know-how can help ensure a successful integration of AI capabilities for high-quality software development, enabling you to deliver a powerful and intelligent product to your customers.
Classic Informatics can help you reap the benefits of AI transformation in your software product development process. With our expert AI engineers, we can enable businesses to incorporate AI into their business anywhere needed- from AI-based product design to custom AI- product development; we have done it all.