As the year 2019 is coming to a close, it's time we sit back and recollect the memories from the year gone by. Some of the most remarkable milestones for the year were around setting up our office in Gurgaon, revamping our global website, attending business events in Australia, and expanding our teams at both Gurugram and Chandigarh office. Now that it has come to a close and we have entered into 2020, here is a recap of all the happened in 2019, all that we achieved, and everything that made 2019 an eventful year .
Flashback 2019: We Had A Shift In Location
As we look back on to 2019, one of the biggest changes that we experienced was a shift in the location. We shifted our headquarter from Saket in Delhi to the IT hub of North India, Gurugram. This wasn't a simple shift in the location but the start to the transformation in our work culture.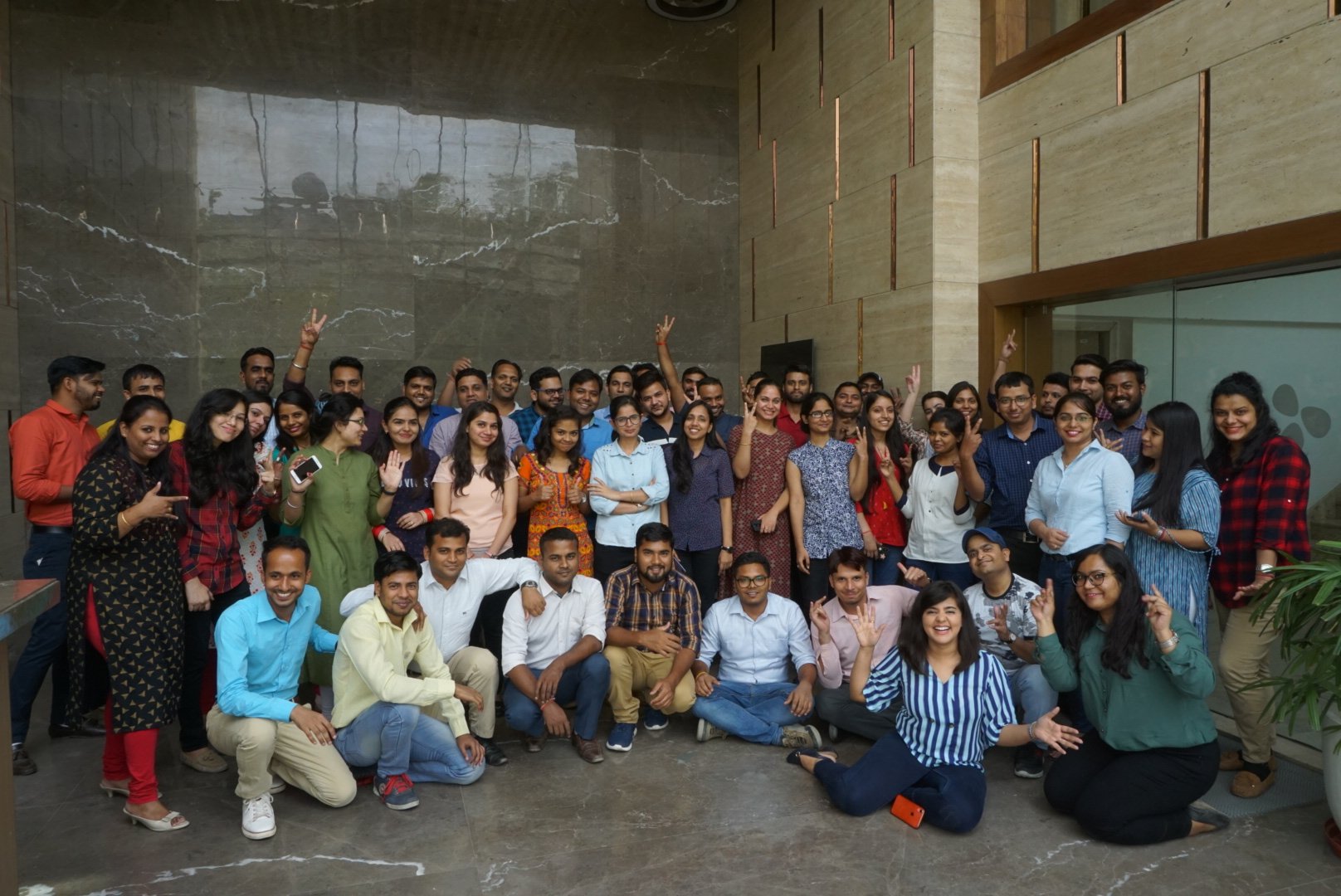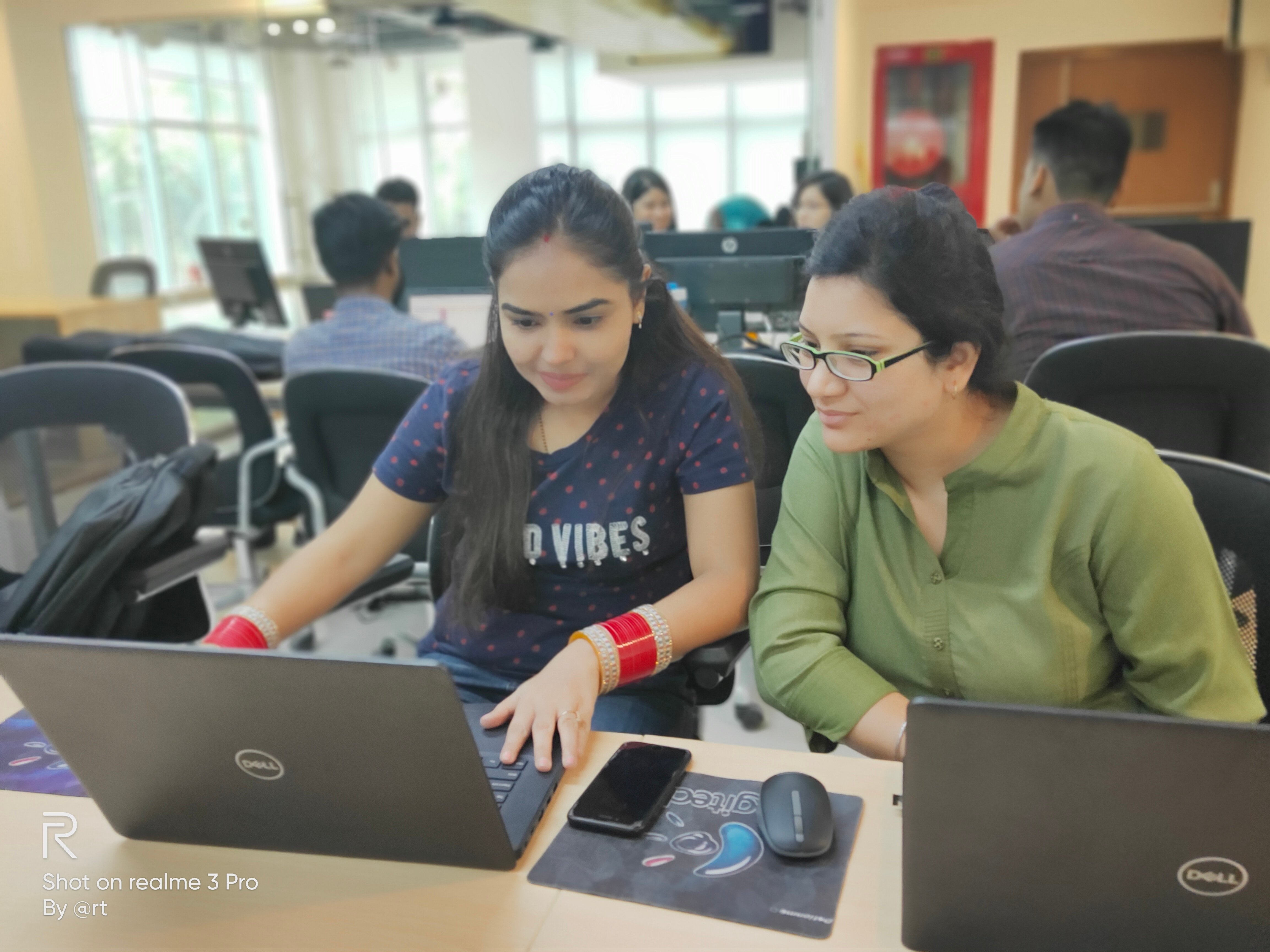 We adopted an open-concept office environment that enables us to collaborate with each other all day, every day. It brought our team members together and enabled us to foster a culture of close collaboration.
Flashback 2019: We Revamped Our Website
Rebranding Classic Informatics was on the to-do list for quite some time and 2019 turned out to be a good year to materialize many of our plans. Our revamped website was launched in October and is a step towards our rebranding.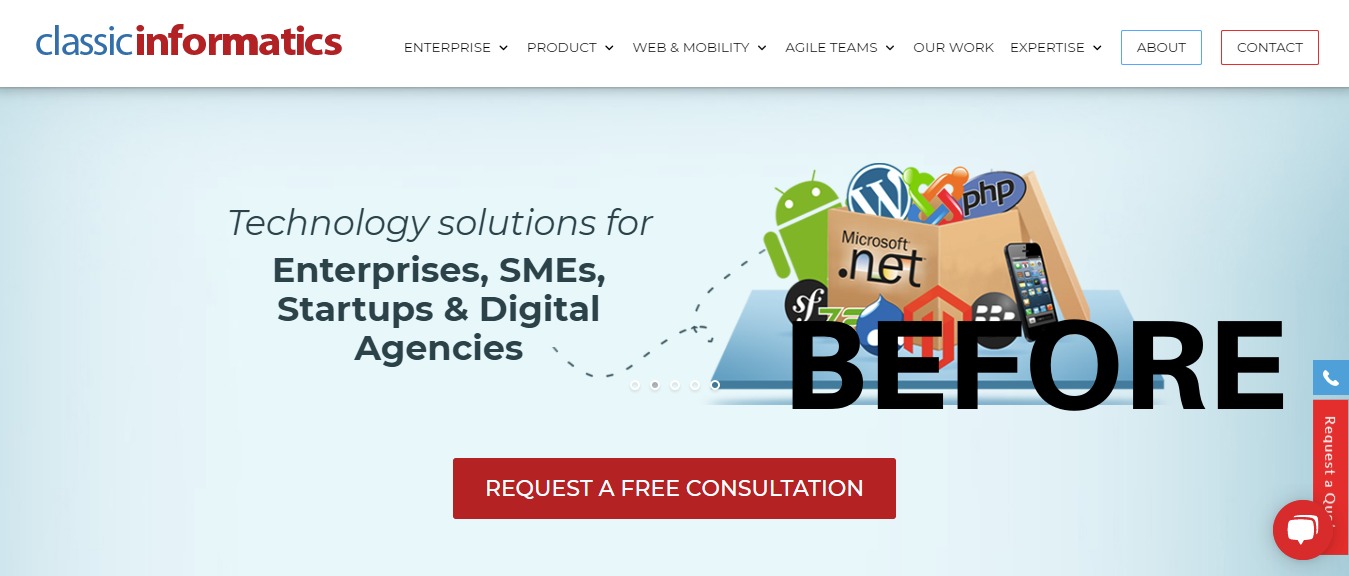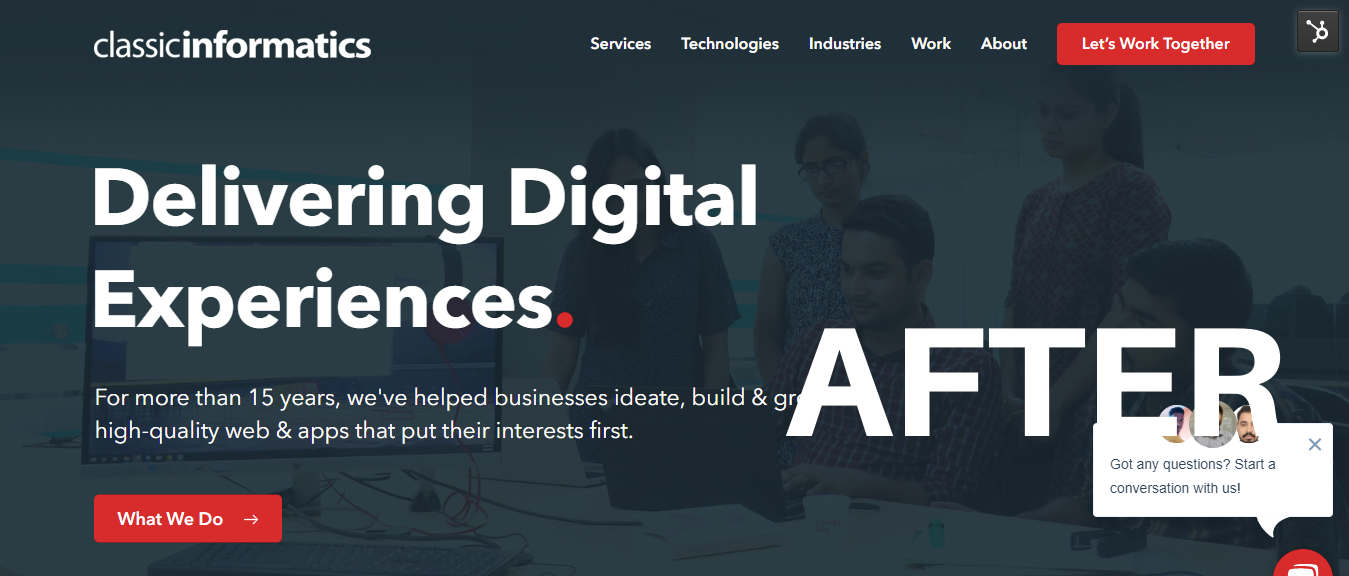 Flashback 2019: We Exhibited At 6 Global Events
The second half of 2019 was very hectic and busy one for us. We sponsored a number of global events and conferences. We had participated in six large-scale events, five of which were in the Australia and New Zealand region and one was in Oman.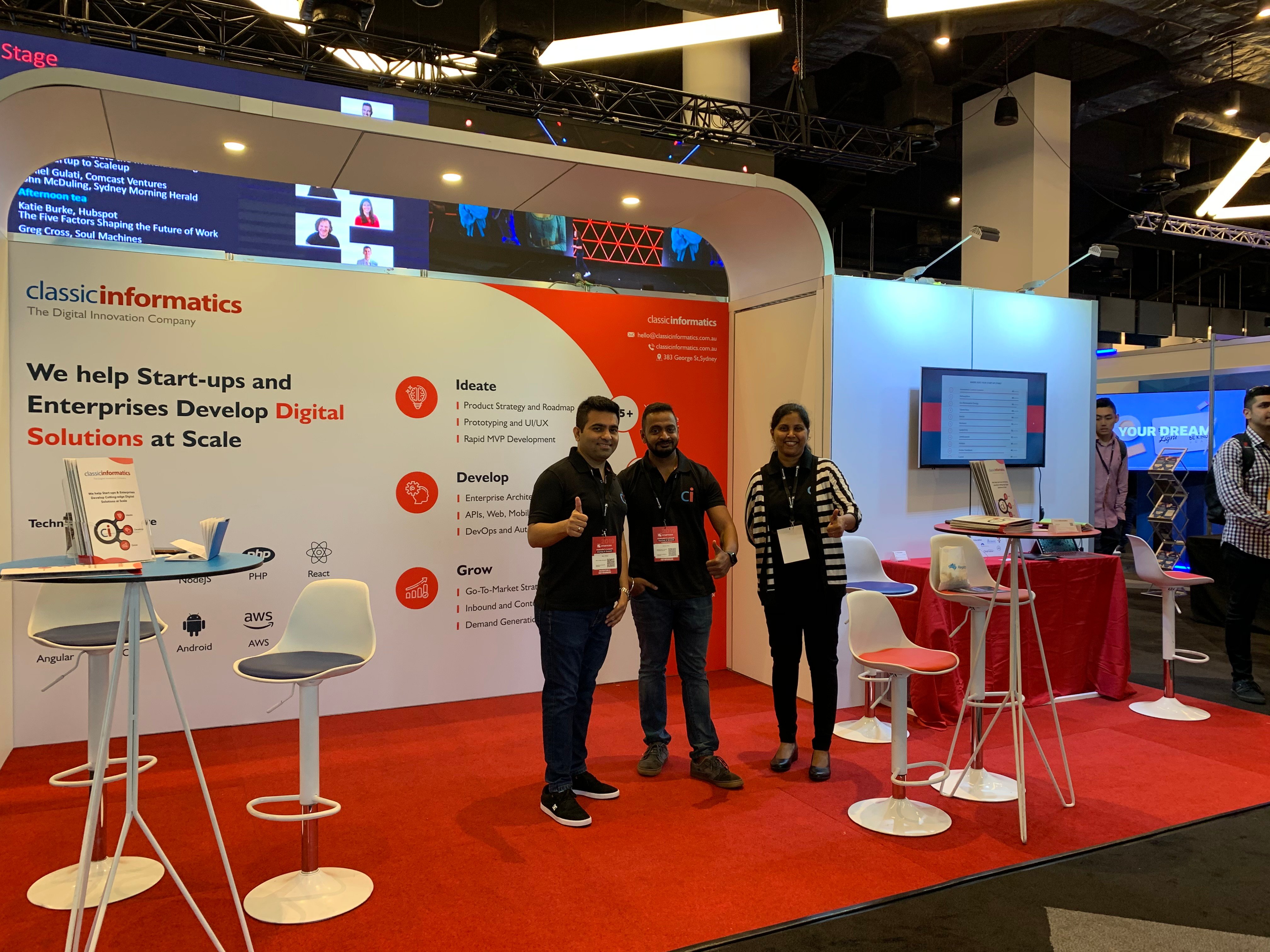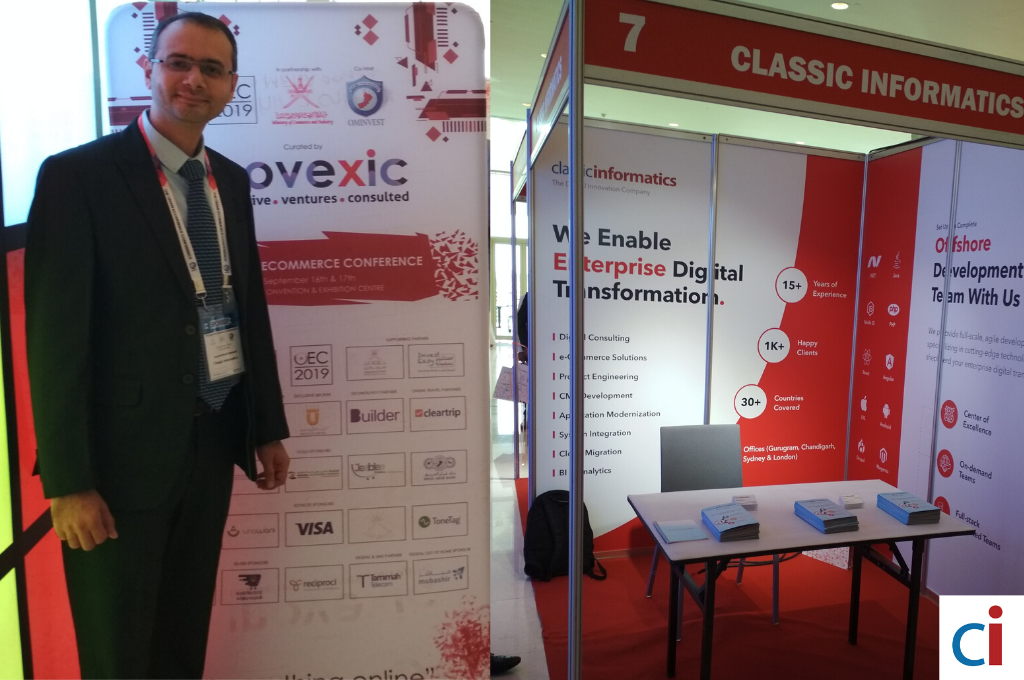 All of the events helped us seep into new markets and build new connections. Exhibiting at these events and talking to the attendees helped us understood the requirements that the enterprises and startups have in these market. It would certainly enable us to offer better services that cater to their varying requirements in 2020.
Here is a list of all the events that we attended:
| Name | Location | Dates |
| --- | --- | --- |
| DigiMarCon Australia | Sydney | August 28th & 29th, 2019 |
| DTA | Canberra | September 18, 2019 |
| Gartner IT Symposium Aus | Gold Coast | October 28th to 31st 2019 |
| StartCon | Sydney | November 22nd & 23rd, 2019 |
| SaaStock | Sydney | December 3rd & 4th, 2019 |
| OEC 2019 | Muscat, Oman | September 16th & 17th, 2019 |
Flashback 2019: We Celebrated each Festival With Pomp
At Classic Informatics, we know how to work hard and party harder. Right from the celebration of Lohri in January to the Secret Santa and the New Year celebration in December, each festival brings together the Classicians.
Lohri
Classic Informatics got into a festive mood right at the beginning of the year. We distributed the Lohri special popcorns, peanuts, and other traditional winter candies.
Women's Day
Classic Informatics has a strong belief in empowering women. While each day for us is a celebration for women power, Women's Day is one day when we leave no stone unturned to make our women feel extremely special.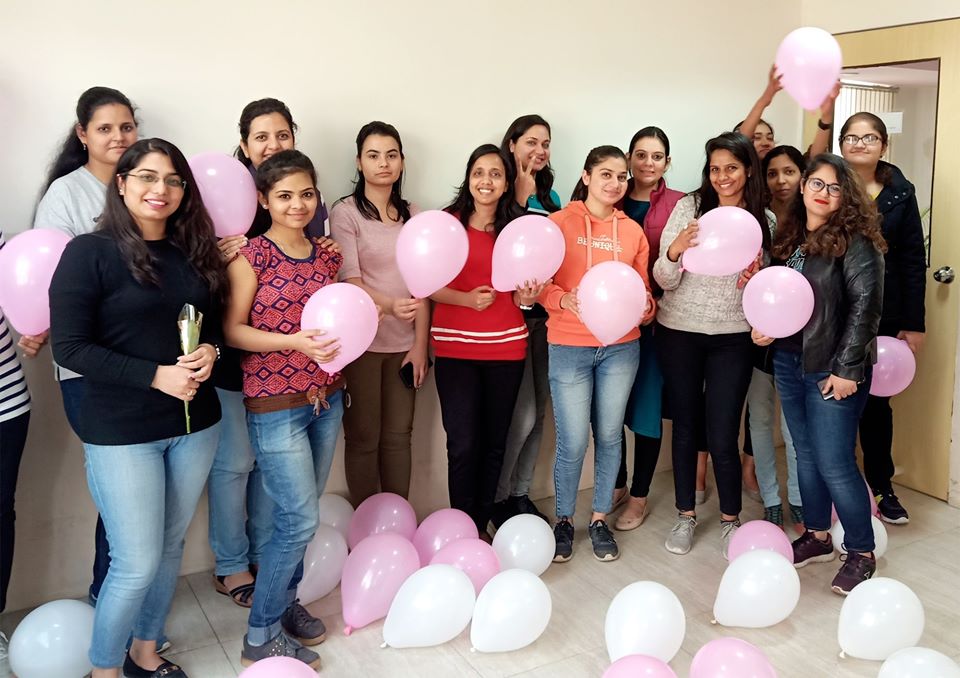 Holi
Holi is the festival of colors and at Classic Informatics, we know how to add fun and excitement to the festival. Our teams gathered together to exchange sweet gujiyas and put colors on each other.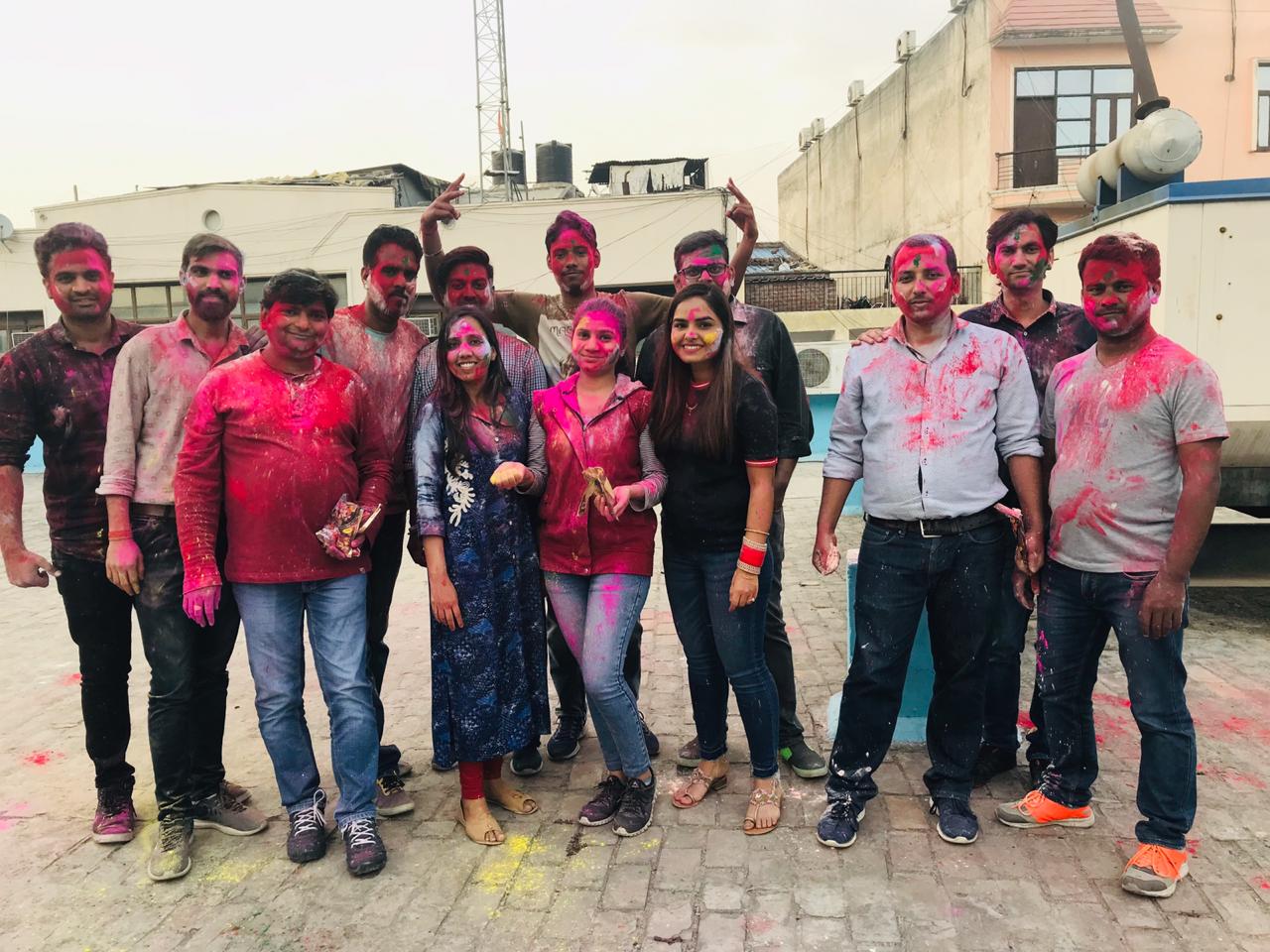 Independence Day
After a long period, sans festivals, we were super excited for Independence Day celebrations on 14th August. We all came dressed in ethnic outfits and the patriotic colors of our flags could be seen in our workspace. There was a Best Ethnic Dressed Up Team competition and Slogan Contest where the Best & Catchy Slogan related to Independence Day won.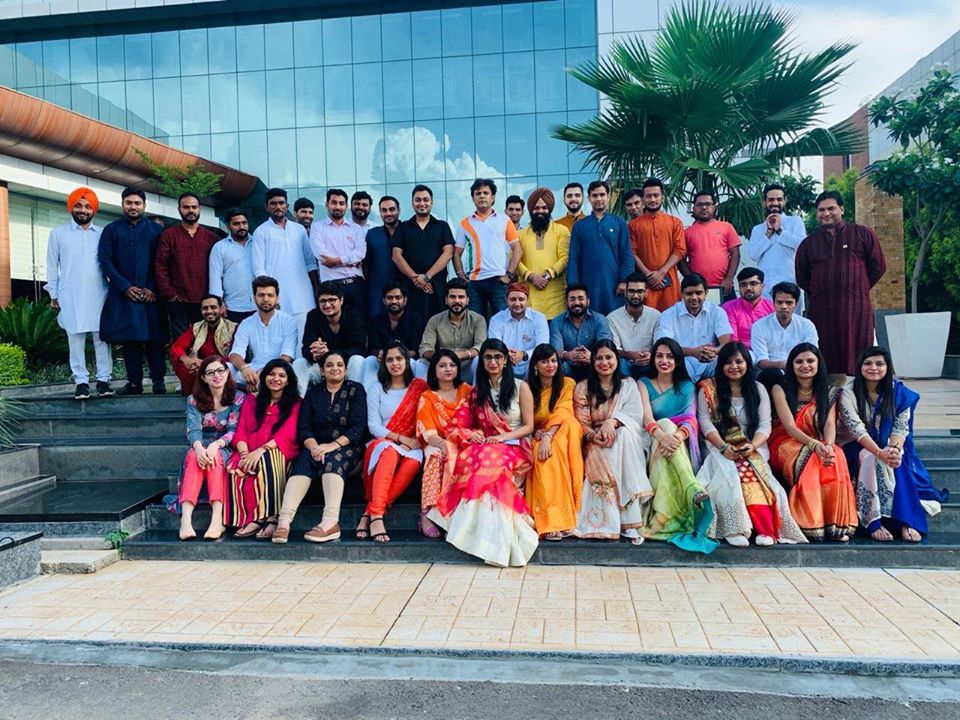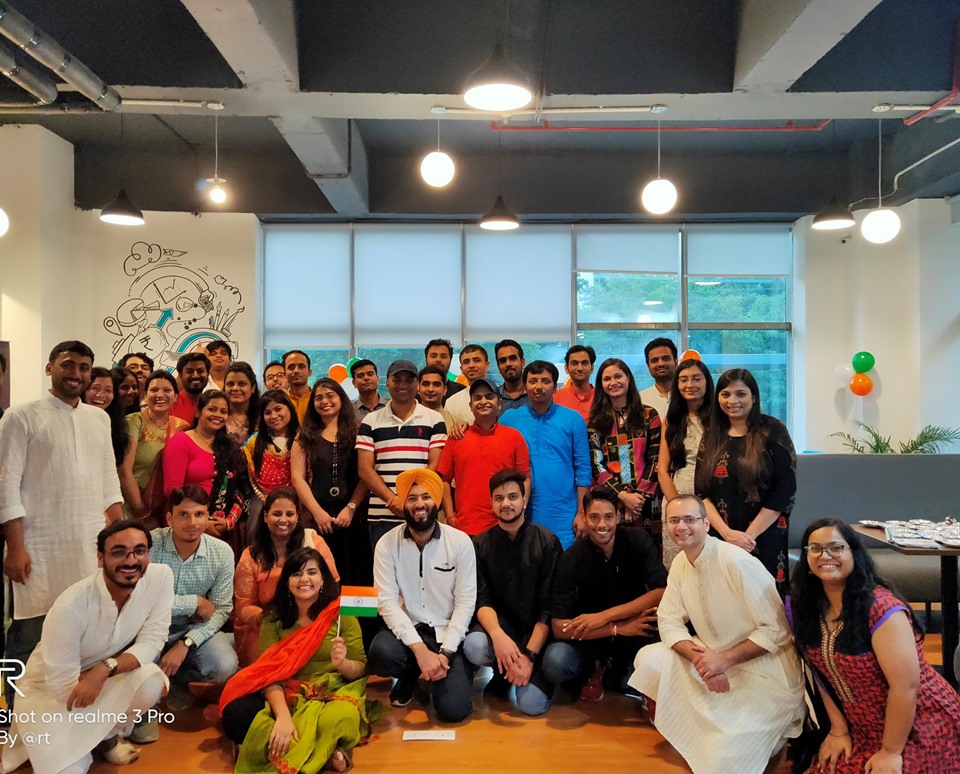 Diwali
The biggest and most celebrated festival of the year came in a bit early at Classic Informatics this year. The entire office was decorated and everyone was super excited to celebrate this festival with the work-family.
A number of competitions were lined up for the day. They were:
Chit Chat: Introducing new members of the quarter and announcing Promotions, Performer of Quarter & Bright Beginners

Group Talent Hunt: Thrill everyone with group performances. Each Team has to perform for a minimum of 3 minutes upto 5 minutes. It could be DiwaliNukkad Natak, a Dance Medley, Song, a stand-up comedy or anything. Each member of team has to participate in group talent hunt. Best performance shall be awarded.

Best Pataka Competition: Dress to your Best and be a part of Competition. Best dressed up female and male shall be awarded Best Pataka Award. All will vote for the pataka and the one with highest votes shall be the winner.

Groupfie Competition: Shoot a Groupfie and win gifts. This competition calls for group photos, selfies that can truly represent the festive theme and is fun to look at. Best picture is entitled to receive a Gift. Team can click pictures at any location in office building during lunch timings or tea breaks.

Diwali Bumper: Each one has to pick a card from Deck of Cards. The lucky one who gets the Joker will be the winner of Diwali Bumper. And many more games…
Men's Day
Discriminating on the grounds of gender is not something that we follow at Classic Informatics. Making our men feel special on Men's Day became our priority as the day came closer. It was a surprise as we got each of the Classic men a treat that filled them with joy.
Christmas
As the holiday season came closer, we geared up for the Secret Santa game. All of us at Classic Informatics became a Secret Santa for our peers and exchanged gifts. Everyone was super excited to see what they had received and that filled the atmosphere with so much pomp and festivity.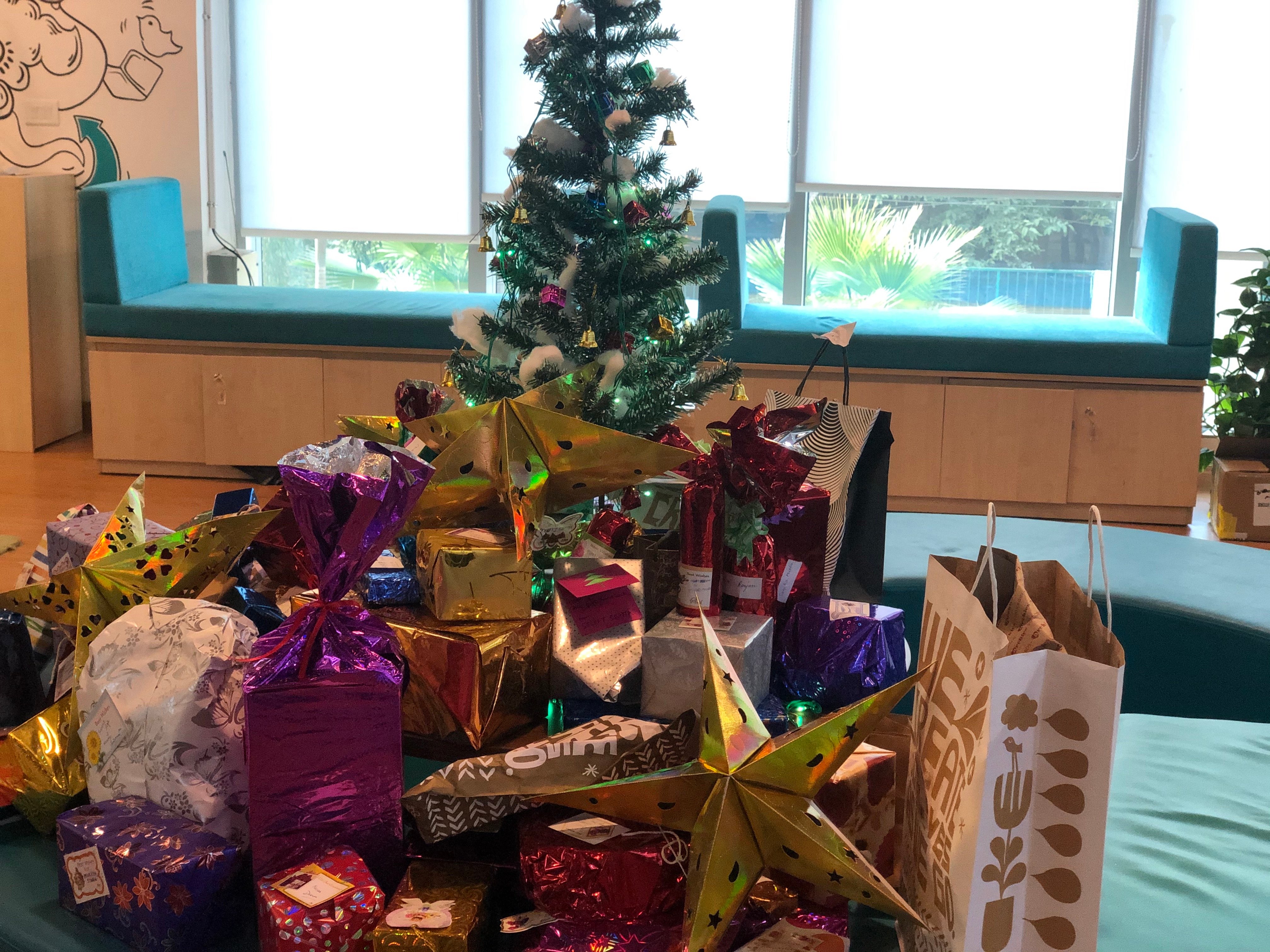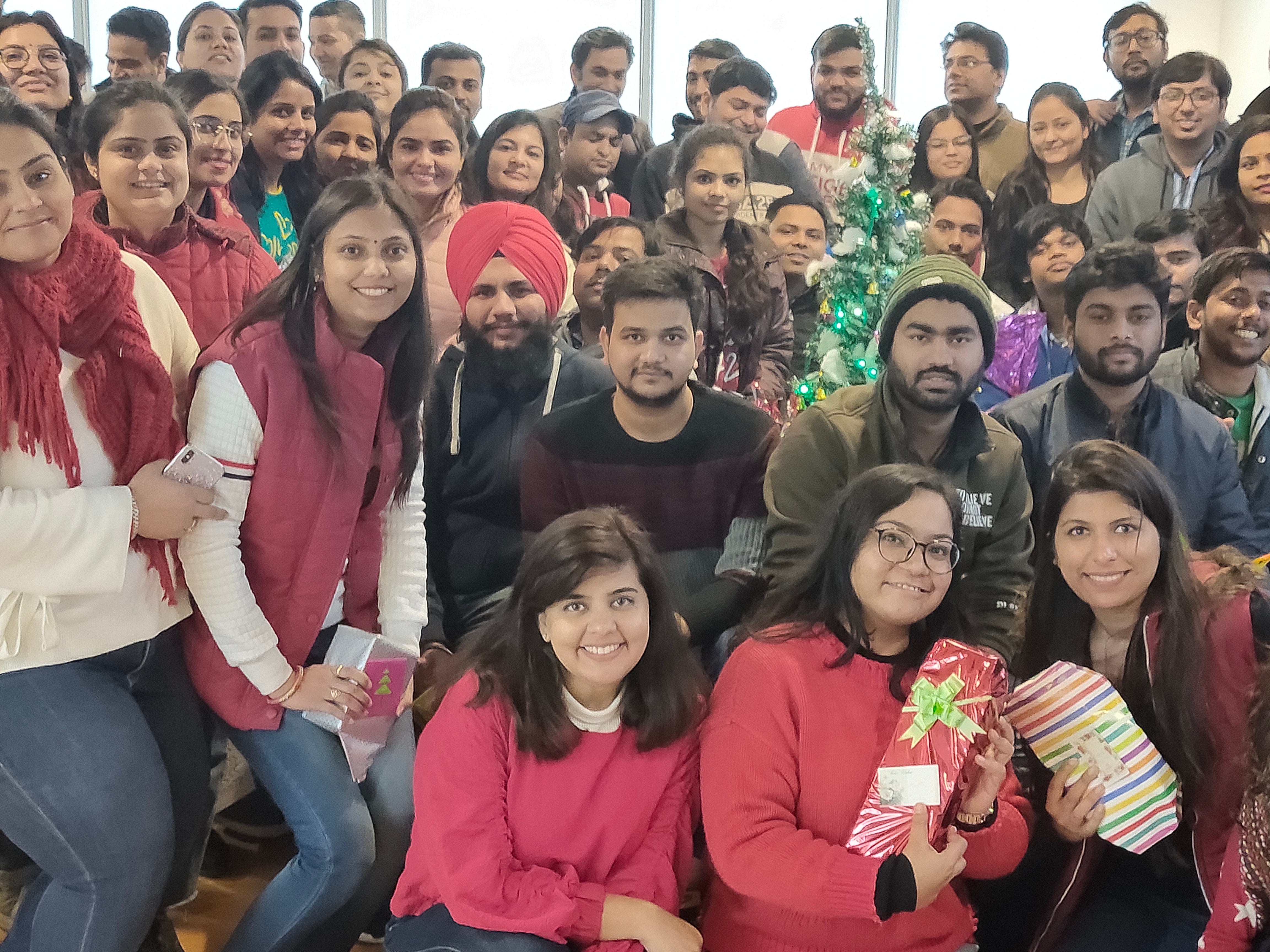 New Year
We believe in ending the year with a blast. Classic Informatics organized an amazing New Year bash for its teams in Gurugram and Chandigarh.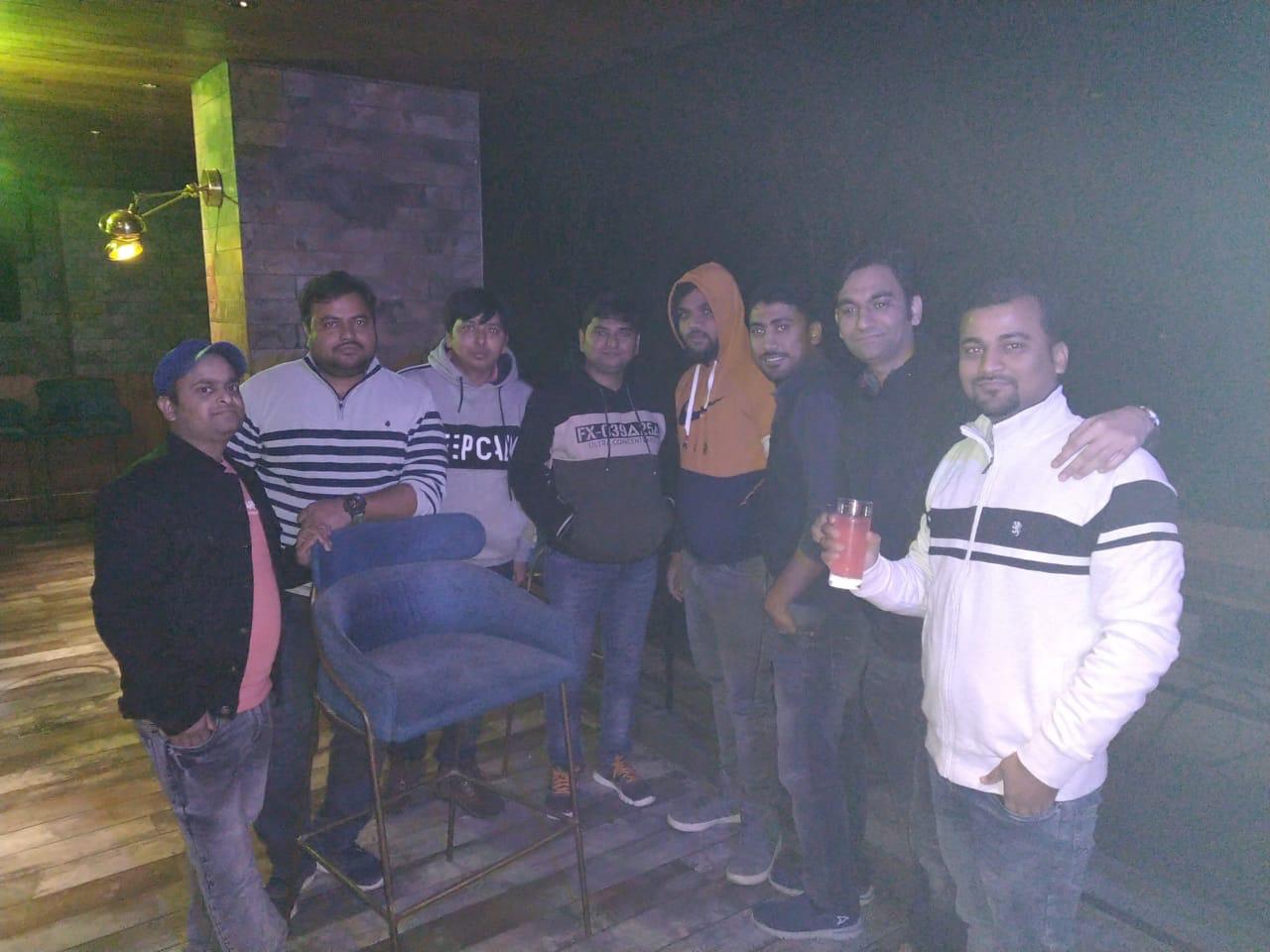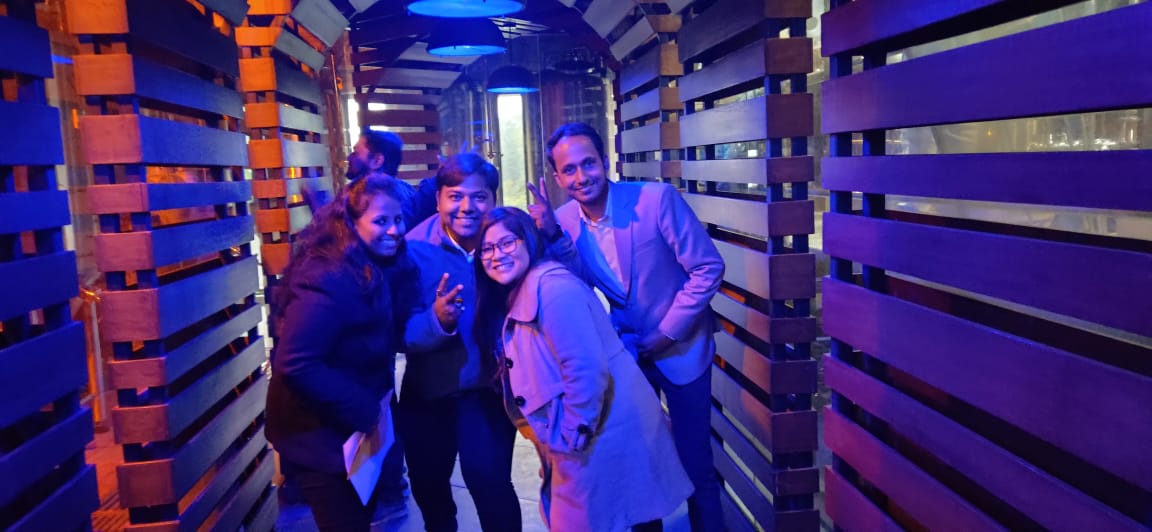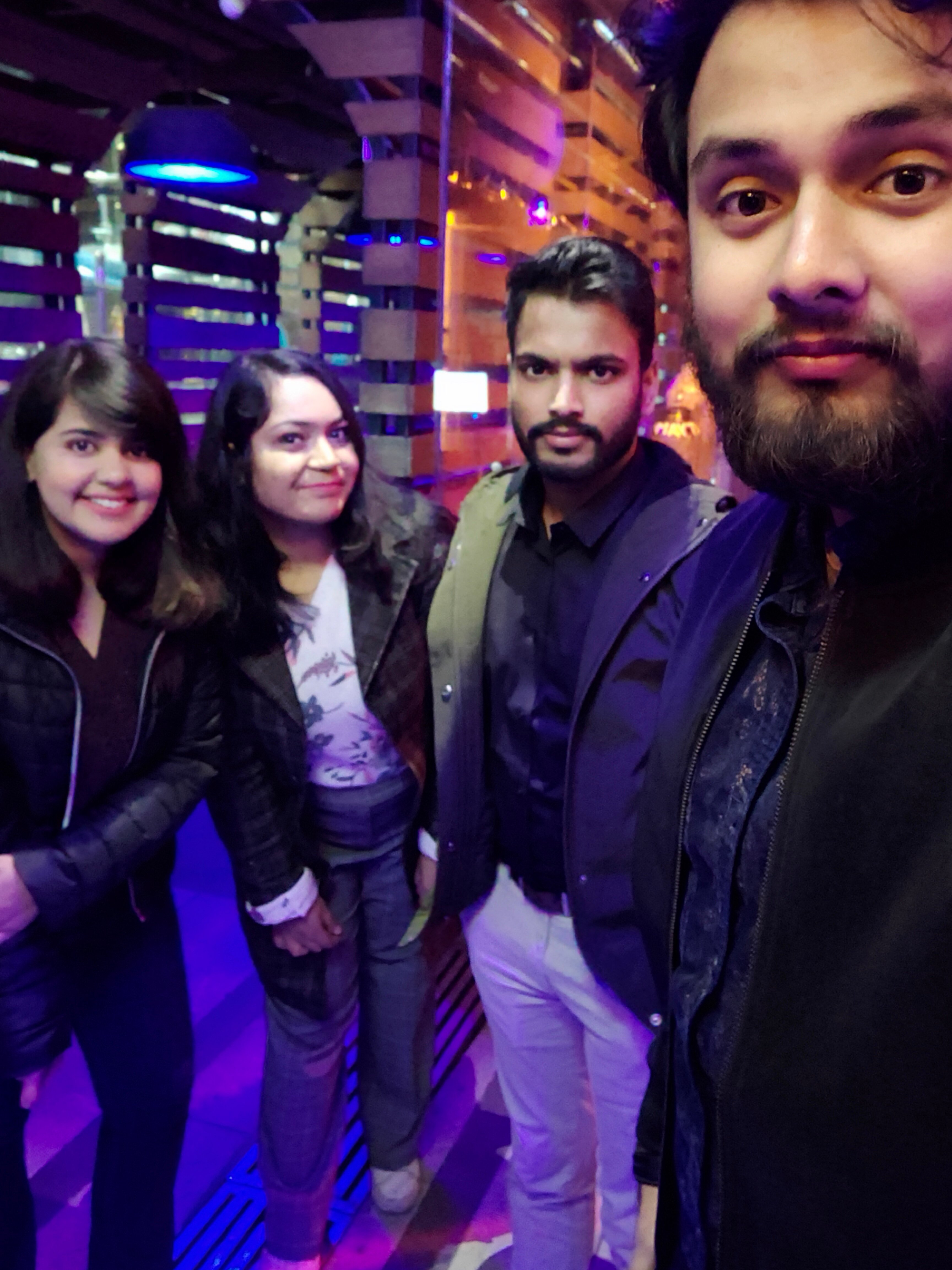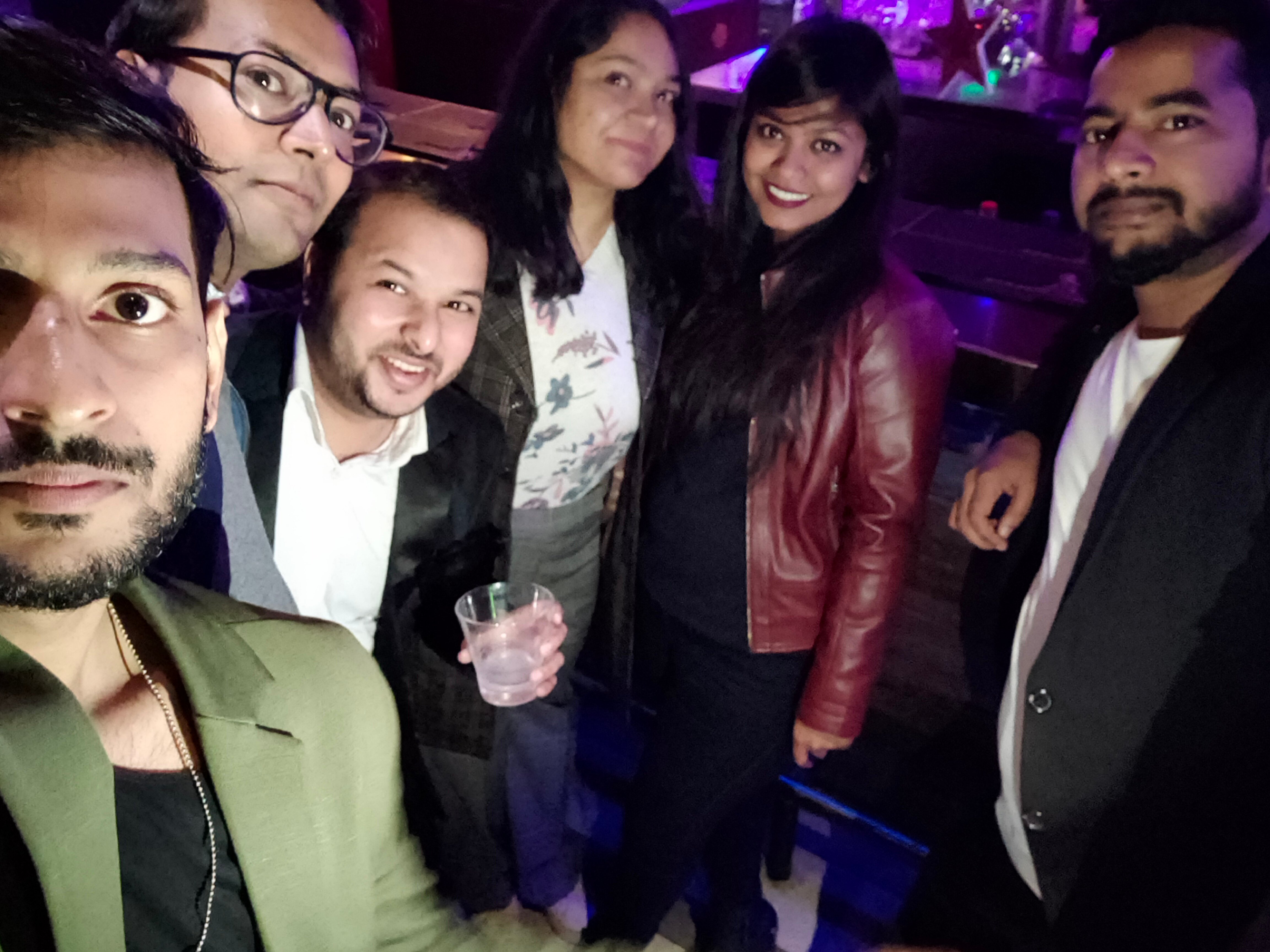 Quarterly Chitchats
Another celebration that we have each quarter is the Chit Chat. This is where we introduce the new members of the quarter and announce Promotions, Performer of Quarter & Bright Beginners. The Classic Informatics family comes together to celebrate these quarterly events, welcome the new members, and congratulate the awardees.
Flashback 2019: We Started New Cultural Activities
2019 became a year of starting new traditions and cultural activities at Classic Informatics. One of the traditions we started was the "Bright beginning Award". The new members of Classic Informatics are nominated by their respective team leads for the awards. The nominees are the ones who have had a par excellence performance in their very first quarter. This is to appreciate the hard work of the employees and keep them motivated towards stunning us with their work.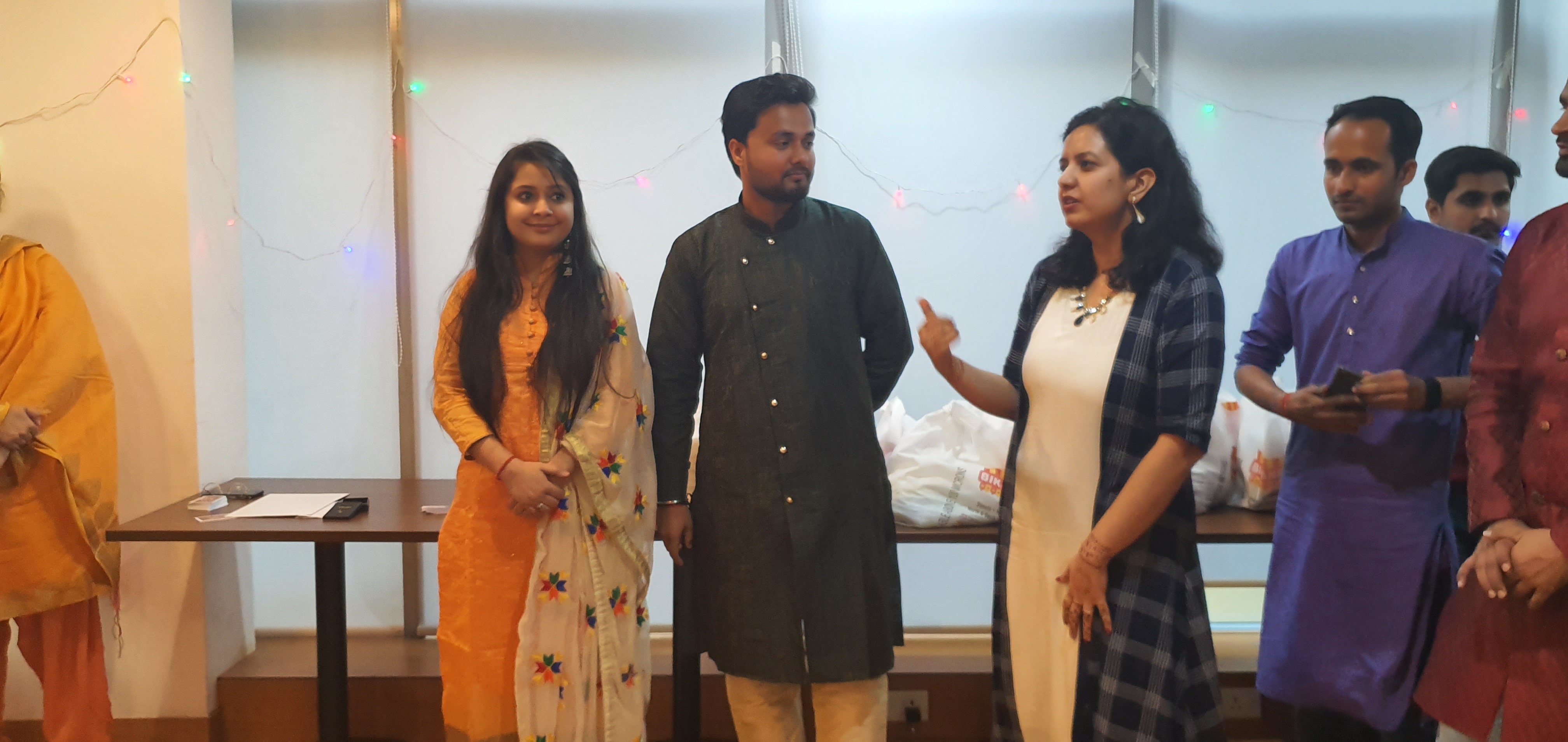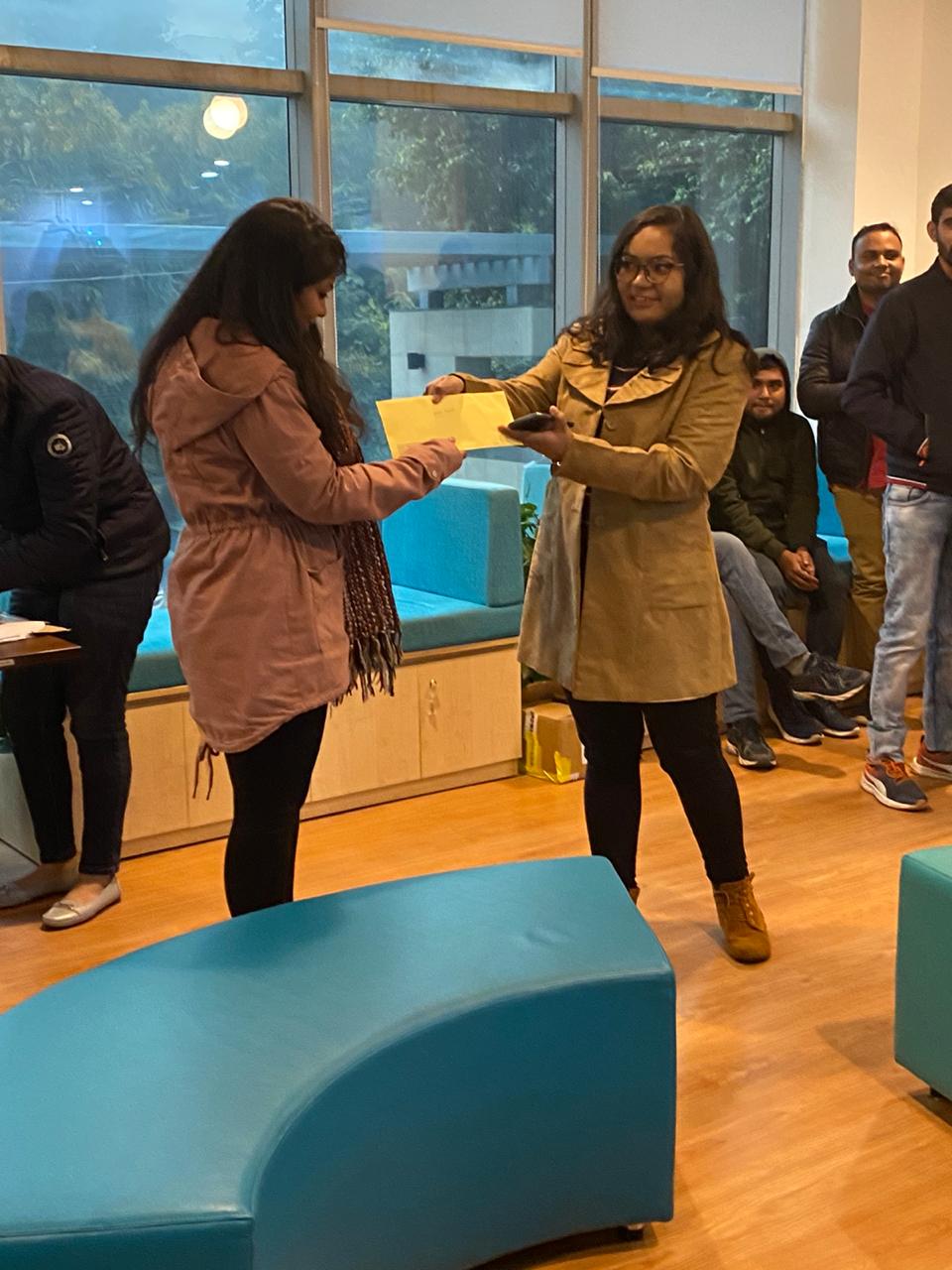 The next cultural activity we adopted was a monthly birthday celebration. Earlier, we used to have birthday celebrations on a quarterly basis. From October onward, this became a monthly thing. We realized that the birthday feel tends to fade away in a quarter. So, to keep the birthday feel intact, we started hosting birthday celebrations at the end of each month.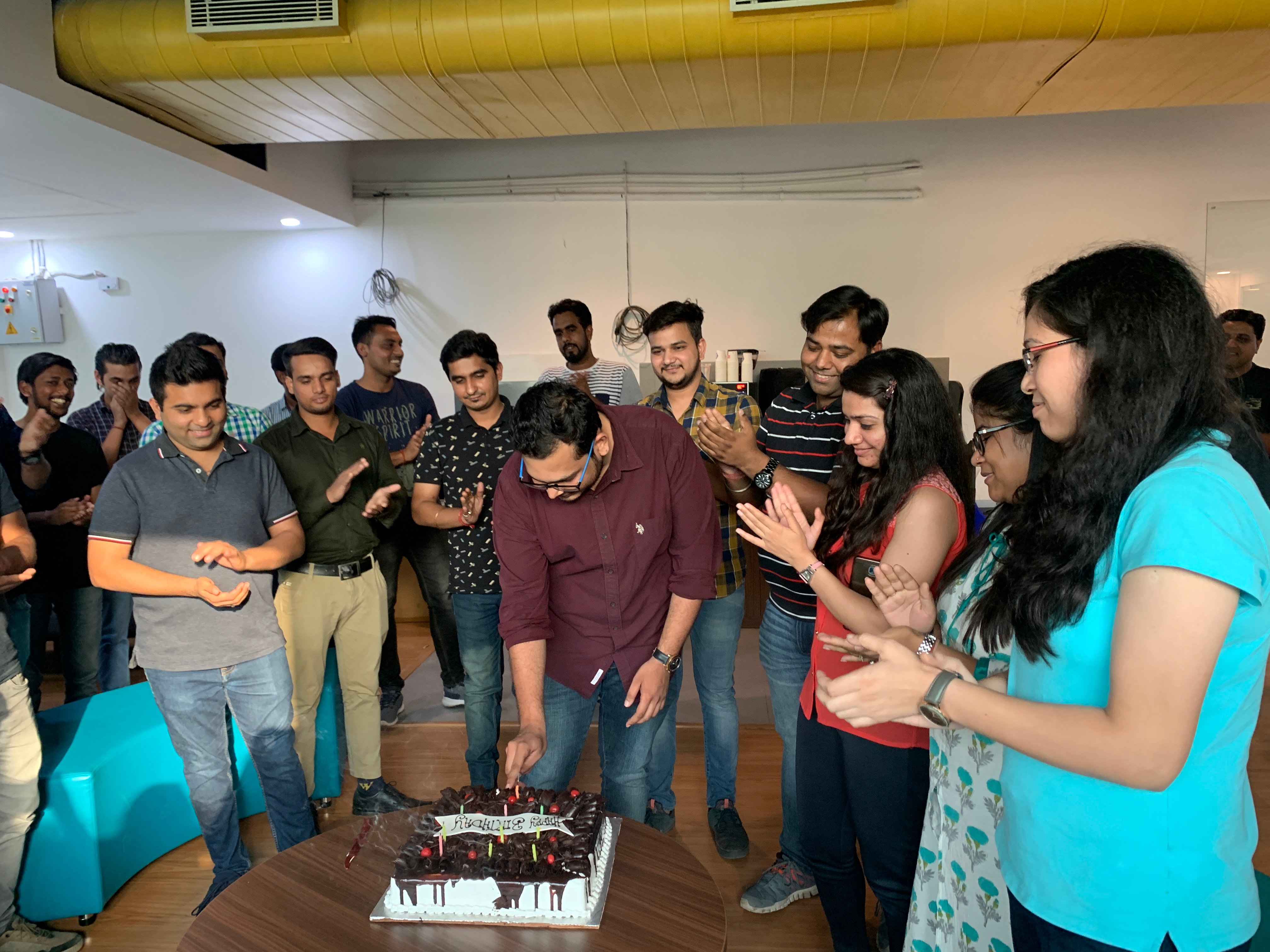 Flashback 2019: We Introduced Employee-Friendly Policies
2019 came to be a year when we started getting a lot more love and affection from our team members. Courtesy, our new employee-friendly policies. We already had a flexible timing for all our employees and they had to complete 9 hr 30 minutes each day. In 2019, we took this flexibility a notch higher and shortened the timing to 9 working hours. They could come in anytime between 8 and 11 in the morning, complete their 9 hours, and leave. This was positively welcomed by our teams and appreciated by each one of us. It even enabled us to improve our employee retention rate.
Flashback 2019: We Got A Step Closer To Digitization
As we shifted from Delhi to Gurugram, we decided to move a step closer to digitization. Instead of the work systems that we had earlier, we shifted to laptops. Though this move has only been implemented in our Gurugram office, we intend to initiate the same culture in Chandigarh office as well. This is helping us achieve our aim of digitizing everything.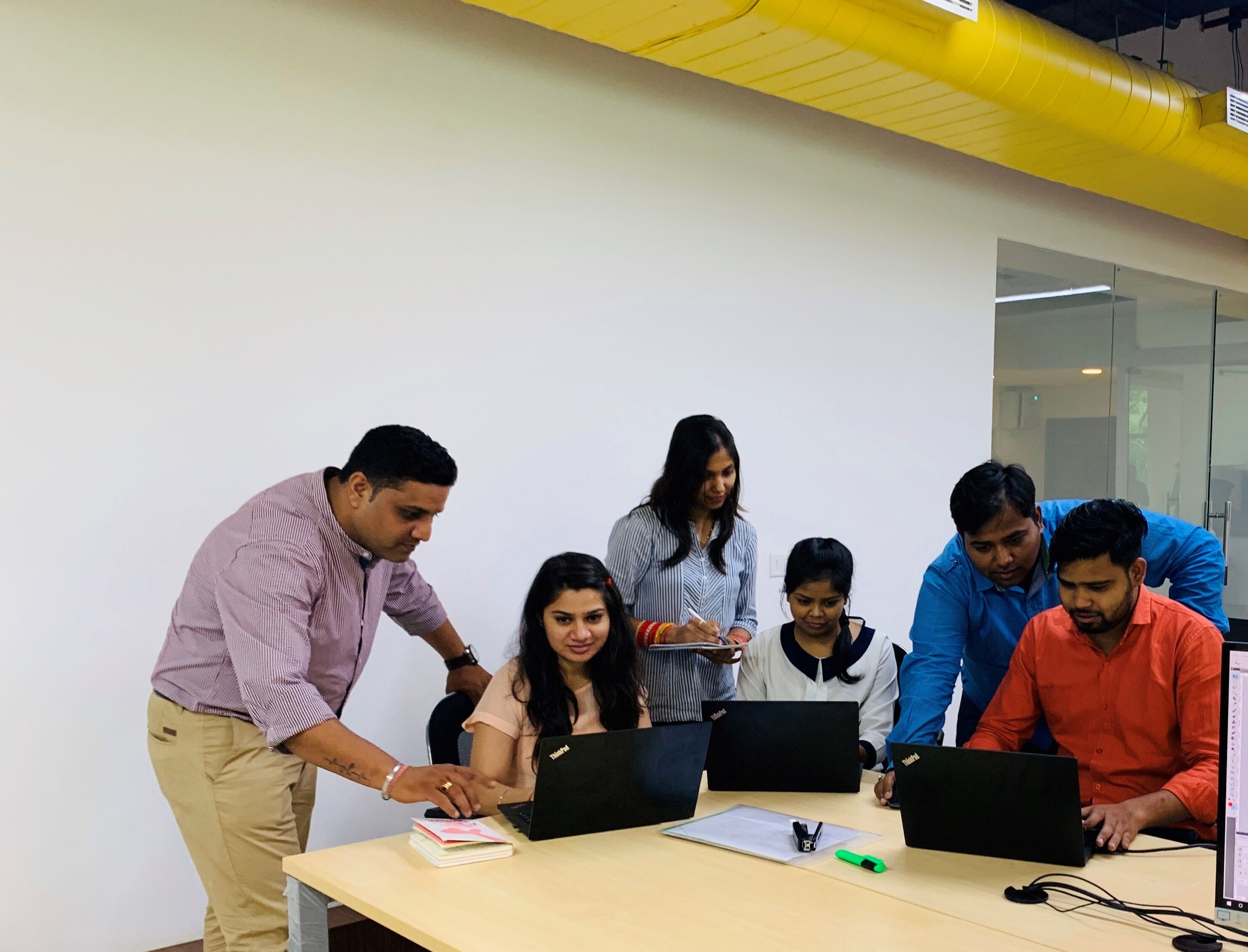 Bonus, we also moved to the cloud!
Flashback 2019: We Automated Our In-House Systems
Our next step at digitizing our workplace was to automate our in-house systems. We brought over many systems that are enabling us to automate everything from candidate searching and onboarding to payroll management and other things.
Zoho People is being used more efficiently by all employees
ATS named Freshteam was adopted
Zoho Analytics is being used for Finance Analytics
We also started using GreytHR for payroll management
All of these were a way for us to not just automate our processes but also add transparency in our operations.
Flashback 2019: We Gained Expertise In New Technologies
2019 was a year of taking our development game up a notch. We scaled up our technology stack and gained expertise in technologies like javaScript and Scala. The latest frameworks and libraries of JavaScript were added to our technology stack. And in both JavaScript and Scala, we gained specialization. We have complete front-end and back-end teams to take care of these development tasks. Our teams also started implementing the latest trends in PHP, JavaScript/ES, .NET, Scala, and Mobile tech in their development.
For JavaScript development, we are now also offering full-stack development to our clients.
We have joined hands with several new enterprises, especially in the healthcare and eCommerce domain.
In 2020, we seek to learn and gain expertise in new technologies like Blockchain, AI/Machine Learning, Python, Automated Testing, and DevOps.
Flashback 2019: We Became Agile Practitioners
The best part about 2019 was that we became Agile Practitioners. And this agile approach was not adopted for our the projects that we undertook. We also started practising agile in our team and in-house working processes as well. To master the agile approach, we took on new tools and technologies like Basecamp, JIRA, Slack, and many more.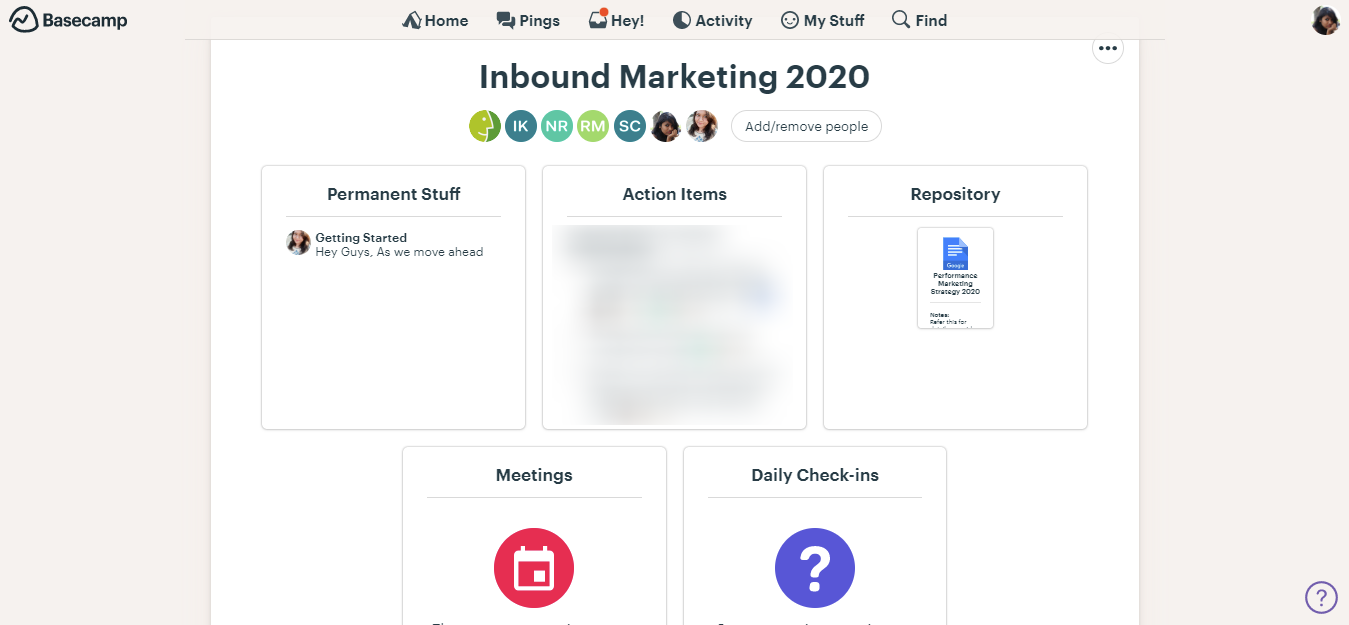 Flashback 2019: We Worked On Our Collaboration
2019 saw us becoming more focused on improving our collaboration. Not only were we able to collaborate better with team members, we also adopted started collaborating better with our clients. Streamlining the work processes and documenting each and everything also became our priority in 2019. Not just the project managers but our end developers also got a chance to collaborate and work directly with the clients.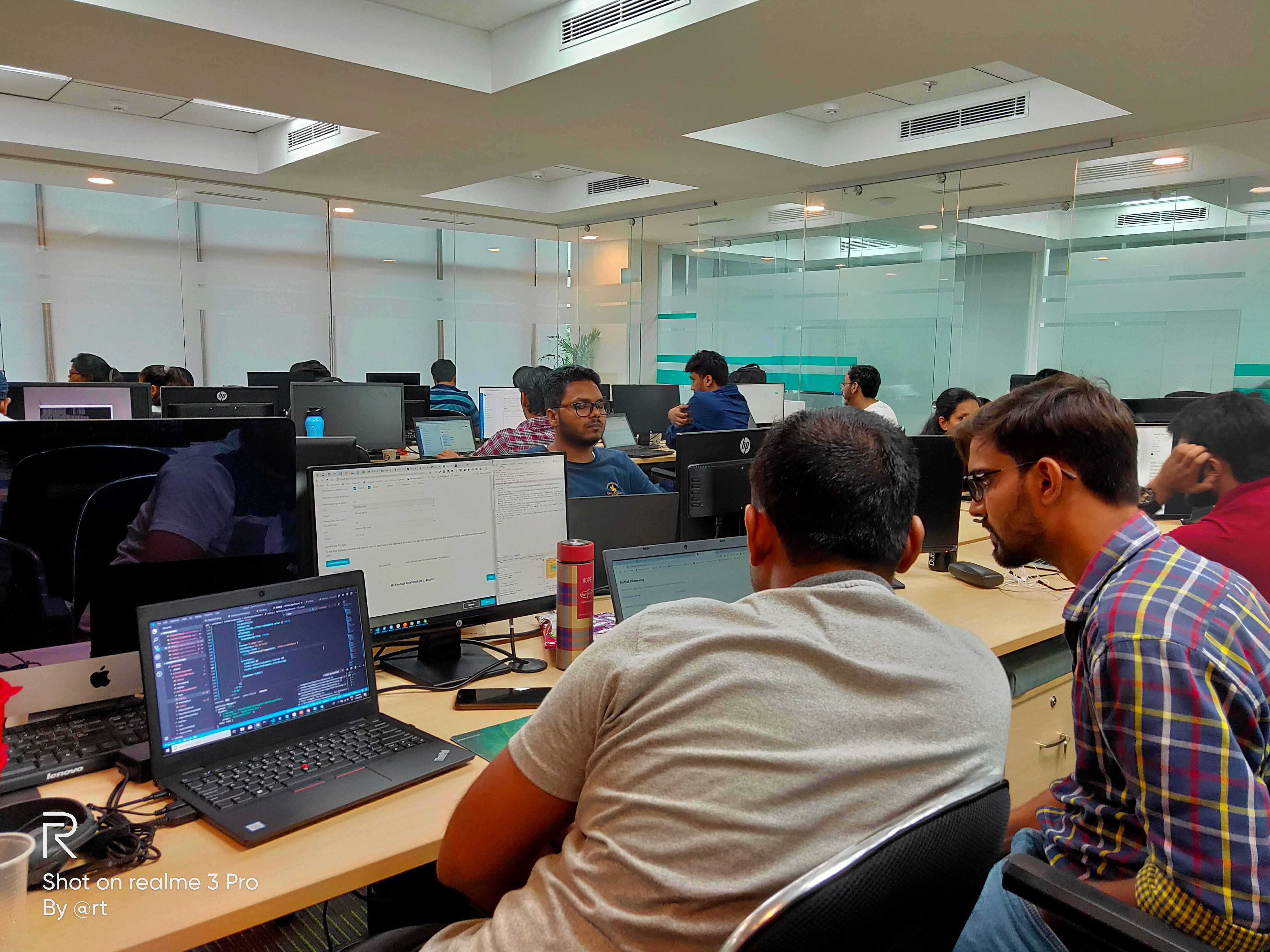 Flashback 2019: We Extended A Helping Hand
We are a responsible organization and consider our Corporate Social Responsibilities pretty well. While our major focus was majorly on scaling up and growing our organization, we still managed to contribute to society. During our shift from Saket to Gurugram and a major shift from desktop systems to laptops, we had a number of systems left unused. We donated these systems to smaller organizations and institutions that were in need of the same to reduce our carbon footprint.
Flashback 2019: And We Are Growing
Adding strength at both Gurugram and Chandigarh offices was a continuous process in 2019. 40 talented professionals were added to the Gurugram office while the Chandigarh office saw a growth in its team size by 21.
Each of our teams saw an expansion and a majority of these were technology-based hirings. To streamlines processes, we also brought together a new business operations team that we are sure will play a pivotal role in the coming year.
In 2020, we intend to add new technologies and make hirings for the latest technologies that we will be embracing like Blockchain, AI/Machine Learning, Python, Automated Testing and DevOps. We also plant to expand our Digital Marketing teams to cater to our increasing Digital Marketing offerings.
On An Ending Note...
All in all, the year 2019 was a great one for us. We continued to focus on end-to-end product development and extended teams for various digital products and customers around the globe. We scaled up our operations and aim to reach new milestones in 2020.