Ever wondered how two guys (now founders of Uber) attending a conference in Paris became the owner of a $17 billion company? Or how three guys (now founders of AirBnB) went from renting mattresses at $80 in their living room to running a $10 billion company?
They were also faced with all the hurdles any other startup would face- tight budget, inefficient team, competitive pressure, marketing requirements. But what made them count among the lesser 10% startups that succeed out the many launched is that they found a problem that people faced and came up with a digital product or solution to plug the gap.
So, what did these companies do differently that made them the successful 10% and not the 90% startups that failed? They worked smartly and realized what they required to materialize their product idea. And one successful approach many of these companies adopted was outsourcing product development.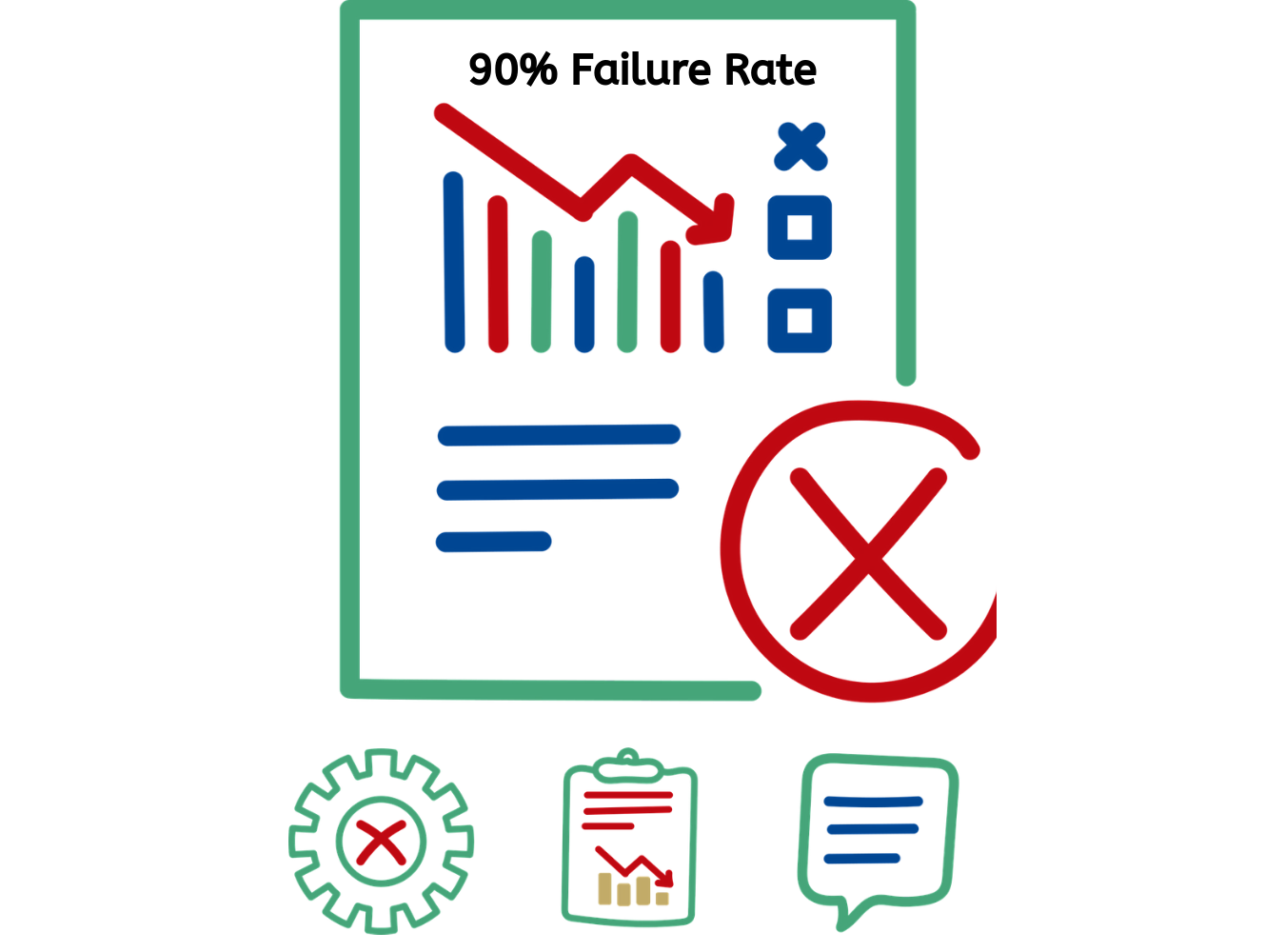 Outsourcing product development to a competent team comes out as the best route that most startups follow to create their product and launch it in the target market. While at it, there are many doubts and questions that arise in the minds of entrepreneurs planning to outsource their product development. If you can also relate to this situation, this write-up covers everything you might want to know about outsourcing product development.
Planning to outsource your next product development? Download our Outsourcing Costs Guide and get the complete analysis of the costs included in the endeavor. It will help you know
outsourcing costs, calculate the cost-benefits of outsourcing, and some tips and strategies to succeed in reducing costs with outsourcing.
Should Startups Outsource Product Development?
The first question that arises in the minds of entrepreneurs is if they should actually outsource their product development or not. Well, the answer lies in what you actually mean by outsourcing. If your definition of outsourcing is to just hire a company, share your idea, and expect them to come up with the final product quickly, we would recommend you to abort the idea of outsourcing at the very moment.

However, if your idea of outsourcing starts with your explaining your product idea, doing the initial R&D around it, analyzing your target audience, and then approaching an outsourcing company for the product development work, you might just be on the path to success. Having said that, your role in product development wouldn't cease to exist just because you have outsourced its development.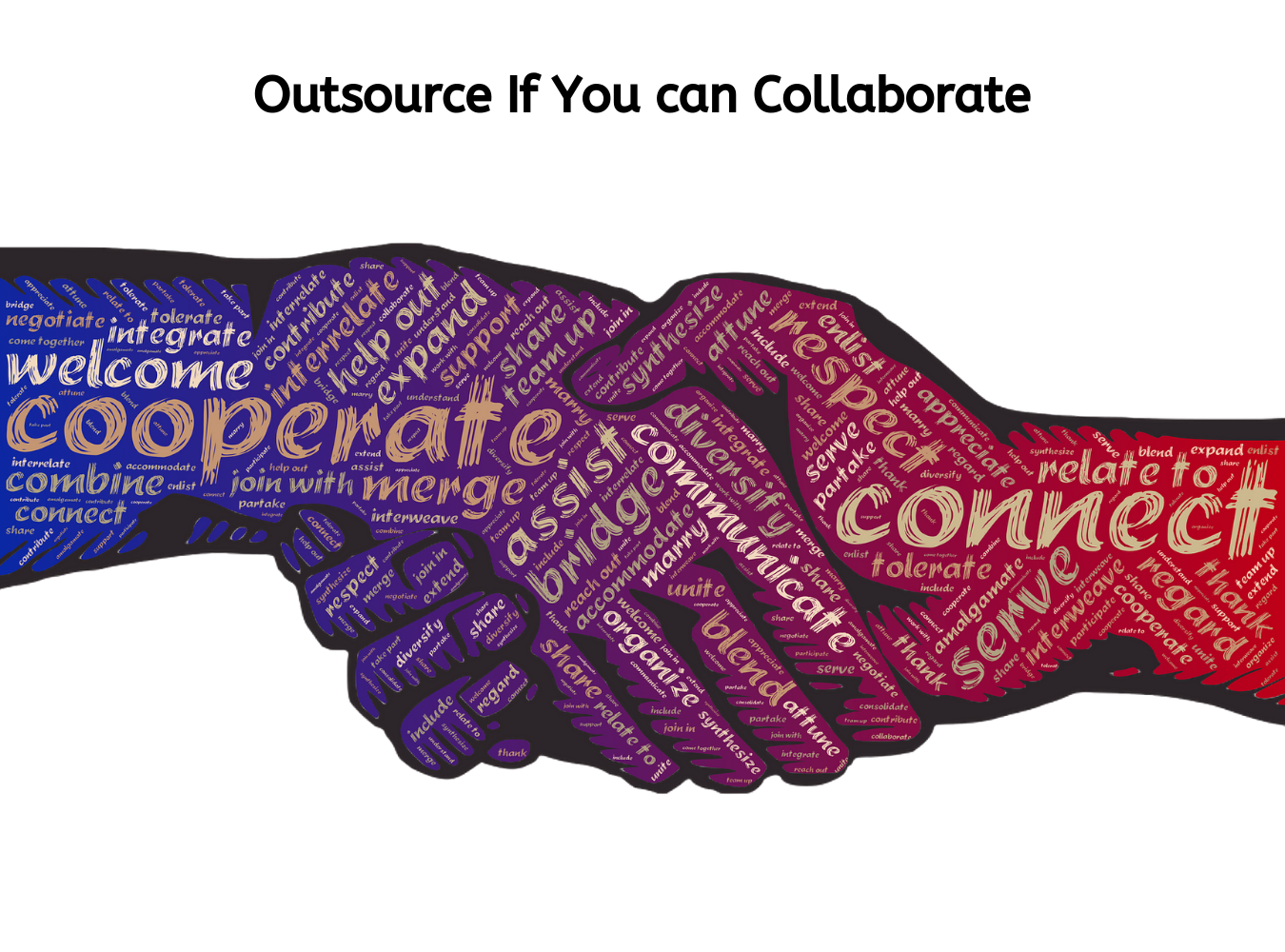 Close collaboration to keep a tab on the progress, analyzing the MVP, suggesting changes, performing R&D throughout, and coming up with new ideas would still be your work responsibilities. Being prompt and agile in taking all these tasks while being innovative for your product is imperative. If you are ready for the same, your startup might just thrive with outsourcing the development of its product. But before making the final call, let's understand how outsourcing product development to India or any country can benefit your startup.
How Outsourcing Product Development Can Benefit Startups?
For any startup, the first roadblock is creating a business plan while managing the available capital efficiently. And the second is building a team that would have the expertise and tech-skills required to create the product and launch it. This can be solved by employing and working with remote tech teams.
You can outsource your product development work to remote tech teams who would sit in another location and build your product as per the requirements. Virtual teamwork is the boon that the digital ecosystem has blessed entrepreneurs with and they should make the best use of it to build their product.
An external team is important not just to bring expertise to the table, add flexibility to product development, and enable technology transfer for successful product development; an external product development team can also help your startup grow.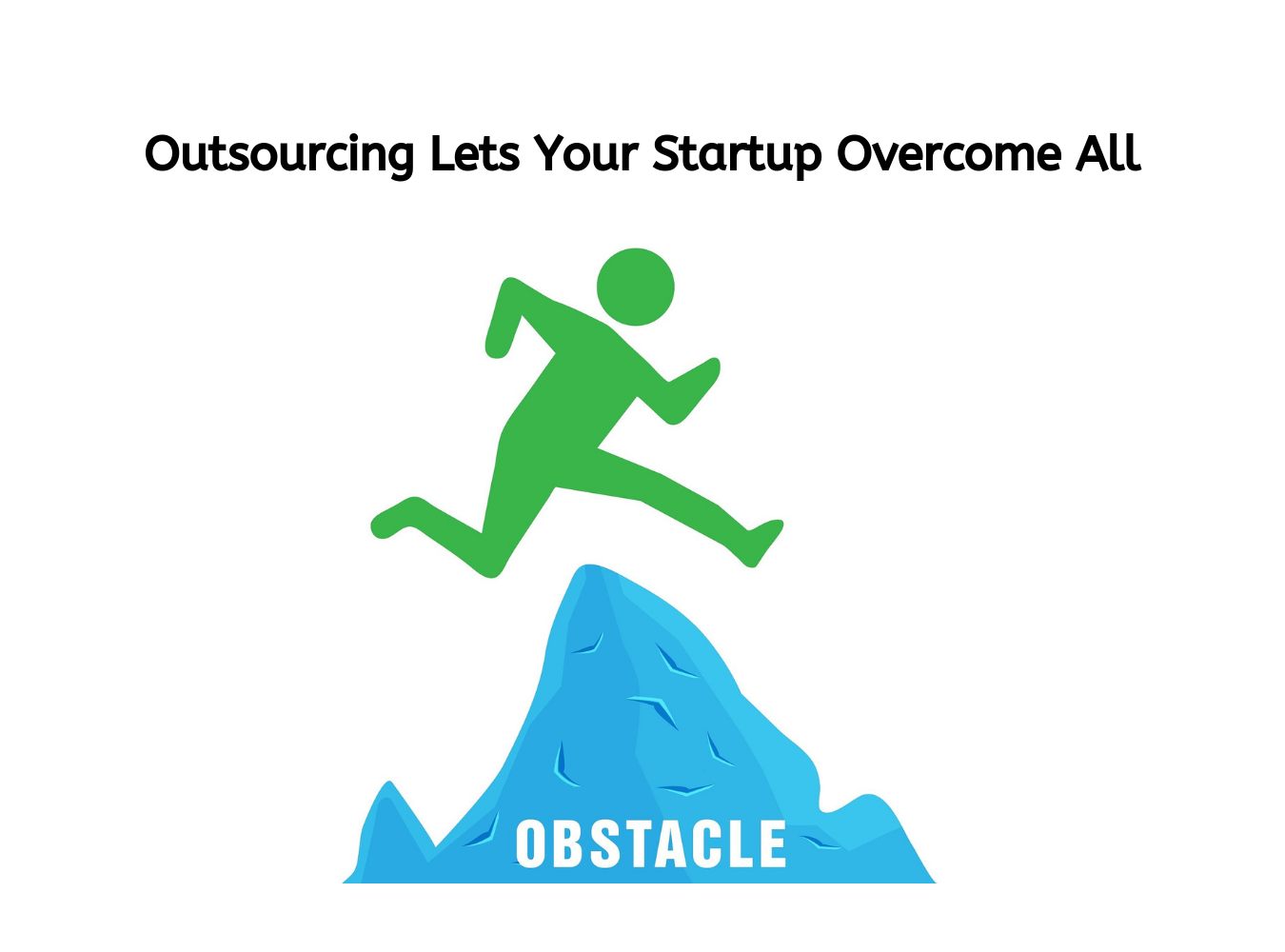 A testimonial of how outsourcing of how outsourcing can help a company is narrated by Francisco, Founder of a healthcare Job Portal, who has been outsourcing various development operations to Classic Informatics. He believes,

"I gave the remote developers, at Classic Informatics, a detailed description of what I needed and they started the development process. Weekly iterations with the team on Friday made it easier to connect and see the progress. They dealt with everything on a dedicated project management application and made it very very quick. They have offered assistance in each front of the development. "
What Factors To Consider When Outsourcing Product Development?
Startups that outsource product development have to keep in mind a variety of factors before taking the plunge. Not every startup founder, especially tech startup founder views outsourcing their product development to the offshore company a good idea. However, if the cards are in your favor, you shouldn't pull back from taking the plunge. Here are some factors that you should consider:
Cost Of Outsourcing Vs Insourcing
Cost is one of the biggest factors to consider while outsourcing product development to India or any other country. Theoretically, outsourcing turns out to be cheaper than insourcing. However, in many cases, it might be the opposite depending on the product, scale of development, complexity, etc. You need to analyze your product and check the pros and cons of outsourcing & in-house development to ensure that the cost does not turn out to be higher.
Understanding of Core Competencies
In order to provide value to the customers, each startup needs to have its core strengths or core competencies. One of the key factors that determine outsourcing success is keeping control of the company's core competencies. You need to be a master at the core, it will stand you apart from all others in the market. But the product developed using that core can be created using the expertise of hired developers. When outsourcing development, you need to know the difference between your core and the expertise required.
Complexity Of The Product
The next factor that needs to be considered is the complexity of the product that you are planning to bring into the market. A simple product might not require a big team of experts to materialize while a complex product might require greater expertise. Depending on your product type and requirements, you can choose or not choose to outsource.
Also Read- How To Build A SaaS Product?
Tech Requirement & Availability
New technologies are brought into the market with each passing day and your product might require the latest technology stack. If you are not laced with the technology stack that suits your startup, outsourcing the development work might be the best option.
Tips That Can Help Startups Succeed in Outsourced Product Development?
Now that you know whether you should outsource or not, how it can be beneficial for your startup, and what factors you should consider before outsourcing, let's also discuss some tips that might help you succeed.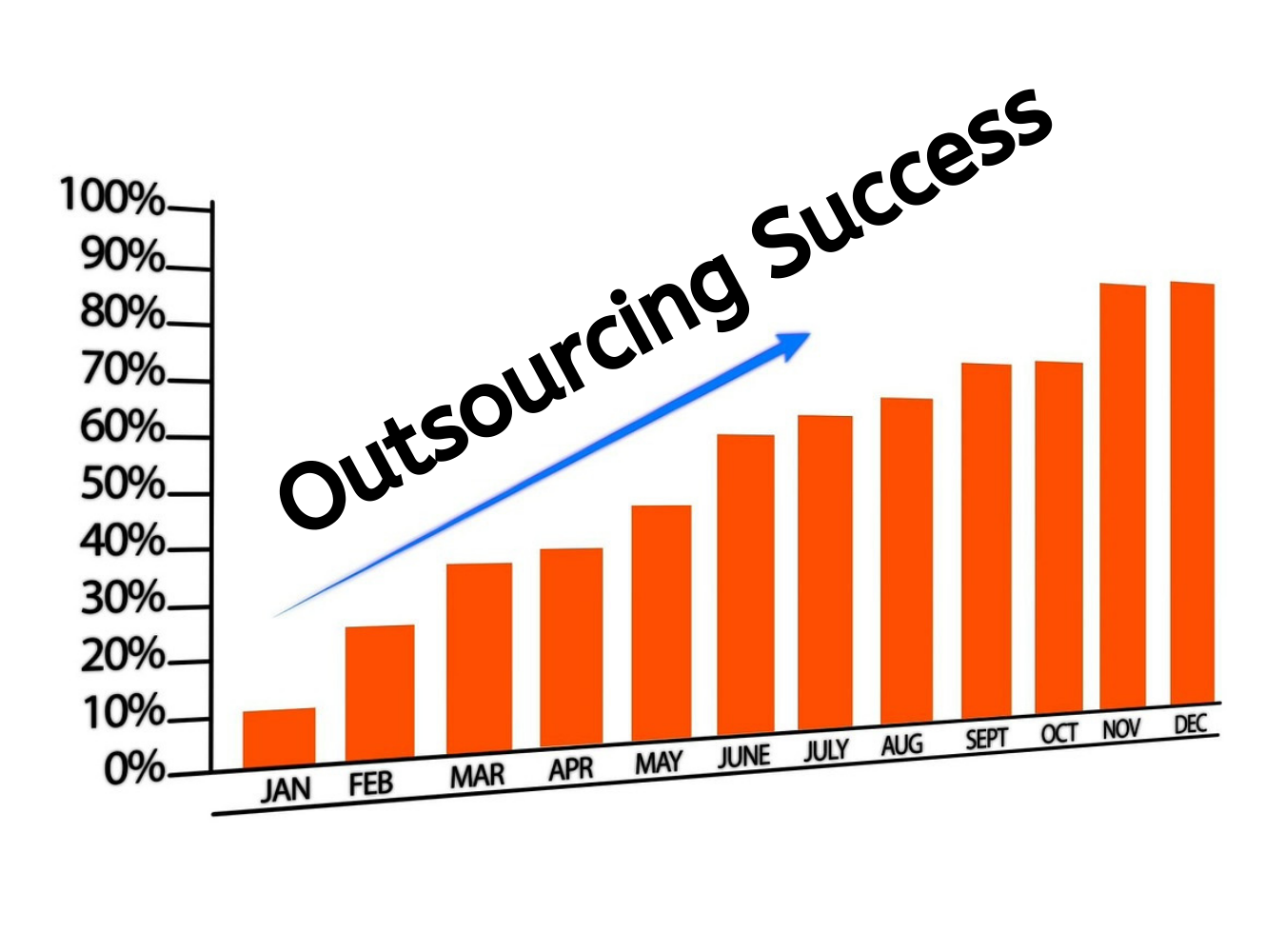 Clear Definition Of Product Scope
The way you define your product's scope and how well you are able to present it to the outsourcing company determines how successful your venture would be. While you are hiring developers for creating your product, make sure that you are able to convey your idea to the remote product engineering team in a clear and detailed way.
Choose The Best Product Engineering Outsourcing Company
The company that you choose as your outsourcing development partner in India has a huge impact on how your product turns out to be. You should ask them all the right questions and screen them like an in-house hire only.
Browse Their Products & Check Testimonials
Not just asking the questions and ticking off everything from the outsourcing due diligence checklist, you also need to browse through the products that the company has developed before. This would help you understand if they are capable of creating the product that you require or not.
Create Wireframe & Explain
For a startup to set up a product team, you need to create a very crisp and clear wireframe for the outsourcing company. It should contain the following: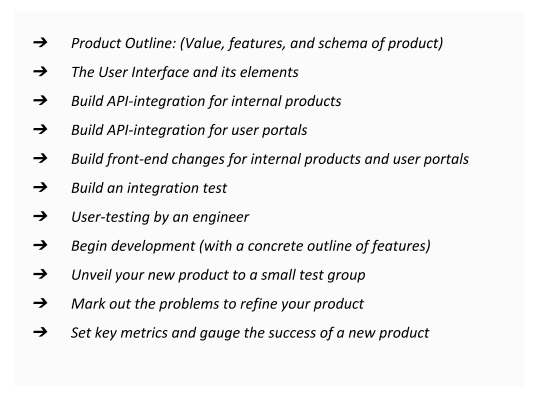 Link Payment Checkpoints With Product Milestones
Now that you have set the milestones for your product development, it is important that you link these milestones with payment checkpoints. This would ensure a smooth and quicker product development.
Elucidate The Terms of Ownership & Other Compliances Upfront
The next tip ensures that you are being legally compliant to your country's and the offshore country's laws while outsourcing. Elucidating all the terms and getting non-compete, non-disclosure, ownership, etc. on writing is important for success.
Wrapping Up…
"There is a time and a place for outsourcing development. Outsourced development teams are most effective when there is a high degree of clarity with regard to the design, interaction, and requirements for the product. The talent is typically cheaper and more flexible to scale up or down quickly than in-house developers."
~Andrea Barrett, Co-Founder & VP of Product at UrbanSitter shares with Arkenea
If you are also planning to get your product development outsourced from an offshore company, know that outsourcing can definitely take your startup to greater heights. All you need is to find the right outsourcing company, hire remote developers, or dedicated teams to get your product developed with expertise and excellence.
---
Published On 24th September 2019; Last Updated On 20th April 2020