When it comes to remote product development, there is not much effort that you need to put in to succeed. Just some basic tips and you will see wonderful results. In this section, you will find some simple yet effective tips that can help you succeed with remote product development.
1. Document Everything
Documentation is the key to having a smooth and frictionless remote development process. It is imperative that you document everything. Whether it is to keep the focus of your development team intact or to ensure all tasks are prioritized in the right manner for the success of the product development, documentation is everything. With a document in place, your development team would know if it's going in the right direction or not.
Here are the things to include:
Defined requirements

Means of communication

Knowledge transfer for all the information

The timeline along with the sprints

Expectations from each deliverable
2. Have A Visual Outline
Product development is a long and complex process with a number of steps and each step having different tasks. If you are working with an in-house team, it is very simple to get to them with any change and get real-time implementation. However, if you are working with a remote team, this is not so easy.
But worry not! There is a simple way to get to the work done. And that is by taking the visual route.
You are always recommended to have a visual outline of product development. You can start by jotting down a visual outline of all the components that are to be built for your product development along with the capabilities, problems they'll solve, and their connection with each other.
Make changes in the outline with each new component added or finished development. This is an essential diagram that will keep the product life cycle intact and the team aligned with it even after all the iterations. A video of the same can be even more effective in explaining the requirements seamlessly.
3. Divide Development Into Sprints
There is no simpler way to tell it than being very truthful- agile is the best way for remote product development. It ensures that your product is developed in sprints so that you have a particular work that is completed in a given set of time. Once you've accepted that, then only does the work move further. Otherwise, the remote team can work on many implementations.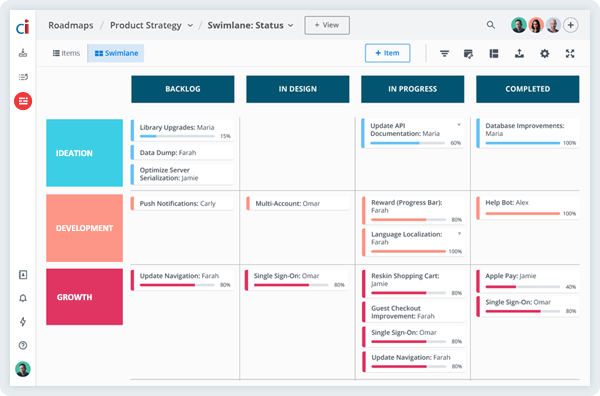 This ensures that you get the desired product in the end which is developed with your full collaboration and feedback instead of getting a surprise package at the end.
When your development is broken down into smaller sprints, each deliverable attains more value and your overall product turns out to be great.
4. Create Detailed Specs
Details are very crucial when you are working with remote teams. You cannot simply miss out on anything. No detail could be too much. Make sure that everything you want in your outsourcing contract with each detail specifically mentioned. Leave no room for assumptions. Mention all the things you might want, even if it seems too obvious.
5. Open Up To Constructive Criticism
While criticizing everything the remote developer can discourage them, constructive criticism can act as a motivational booster for the remote teams. You should allow your teammates to be able to open up about anything they feel can be changed so that they appreciate when you are opening about any feature developed.
Make sure that you do not give baseless opinions and unreasonably criticize their development. This may distance the remote team further from your product. However, giving them your opinions with valid reasons in a rather friendly manner can ensure that you get the best product the remote team could develop.
6. Establish Clear Protocols
It is easy to walk up to your developer and ask them to change certain things in the development process when they are working in your proximity and within your time zone. But when you have a team working in a remote location and in a different or flexible time zone, establishing clear protocols in the very beginning can be super helpful.
Some remote team members might have worked in a different environment while others might've had a hierarchical structure in the past, you need to be clear as to how you want them to work with your product. Let them know each other, the people they should contact in case of any suggestion or problem, and how they can collaborate with each other seamlessly.
Let them know about when you need deliverables, what type of reporting you expect, and how often you would meet for discussions and much more upfront to avoid any confusion.
7. Cultivate Product Excitement
Not your customers but it should be the product development team that should buy the idea of your product first to make it successful. And working with remote teams means this is even more important.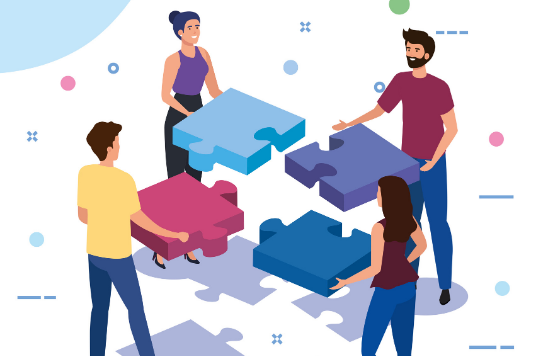 You need to ensure that your remote product development team feels connected with the product. They should be excited about what the product is bound to offer. They can be given some survey results or even be encouraged to attend some conferences with your target audience so they can share the excitement for your product.
8. Set Realistic Expectations
The next thing you need to know in order to make your remote product development a successful endeavor is the expectations you put. One of the reasons why outsourcing initiatives fail is because they set unrealistic expectations that are hard to achieve. You need to understand your product and its requirements before setting goals.
Give the team some time to breathe. Even though they are not working under your direct watch, trust them, and do not bombard them with unrealistic goals for each day, week, months, or sprints. Also, be clear in stating your expectations and this is the part where most of the product owners fail when working with remote product development teams.
9. Choose Right Tools For Collaboration
When it comes to remote working, there is no better way to collaborate than leveraging the right tools. The world is becoming a global village and it is the digital tools and technologies that are bringing everyone together. You can also feel in close contact with your remote development team with the help of some great remote working tools.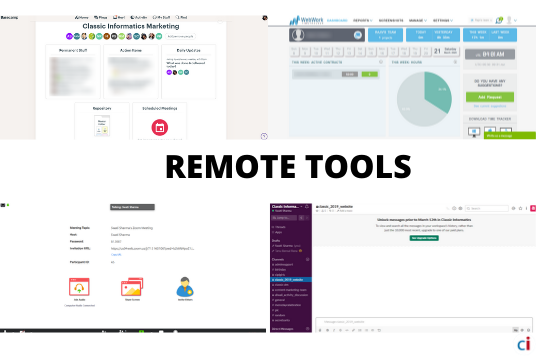 Here are some tools you can use:
Jira & Basecamp for project management & collaboration

Zoho for onboarding and other HR activities

Slack for communication, document sharing, and instant messaging

Google Drive for keeping everything at one place

GitHub for bringing developers together for code creation and reviews

Trello for organizing teamwork in a visual manner

Zoom for virtual meetings and daily standups

WebWork Tracker or TimeDoctor for monitoring the productivity of the employees
10. Encourage Independence
For all remote teams, it is extremely important that you encourage independence among the members.
Let them work in their own space and showcase their talent in their realm.
Independent working is one of the core skills you look for in a remote development team and it is as indispensable to let them wave their magic independently. While you would want them to work as a team, make sure to not stifle their individual creativity. This would make them feel more satisfied with their work and deliver better results.