When outsourcing, you need to be careful as to how you undertake the entire transition to ensure it succeeds. Performing due diligence before outsourcing or choosing the offshore software development company is also important.
Right from the start, you need to have a clear vision of what all you want from them and follow-up with them. If you have your apprehensions and doubts, here are some ways that can help you succeed in outsourcing software development.
1. Onboarding
It is very important that you pay extra attention and heed to the onboarding process of your team for outsourced services. Just like you would onboard any regular team for your in-house operations, you should treat the remote team the same way. Sharing the information about your company and its culture, introducing them to other team members, delegating tasks, and everything should be as smooth as with any in-house hiring.
2. Get A Trial
Before you finalize any company, it is important that you ask them to work on your test project first. Get them to work on a smaller module or project to test how the communication goes. Also, check their trustworthiness and honesty about the process, delivery on promises, and how quick they are in developing it.
3. Communication
When you have the developers or team members sitting within your physical proximity, the communication tends to be extremely high. You would end up telling them everything you know and ensuring they are clear about what's required of them. But when you are working with remote teams, this poses a problem.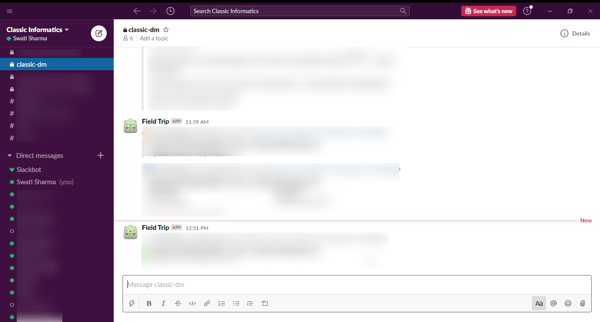 It is important that you at least give 25% of that communication time to the outsourced teams as well. You cannot just assume that they would know everything about the software, your company, or the way things work, or what you expect them to do. Say everything clearly and make sure there are zero assumptions.
4. Be Involved & Give Feedback
The next tip to succeed when you are outsourcing software development is to be involved as much as you can in the development project. You would be totally involved in any in-house project. Do not be too carefree about your outsourcing project thinking the project managers would handle everything.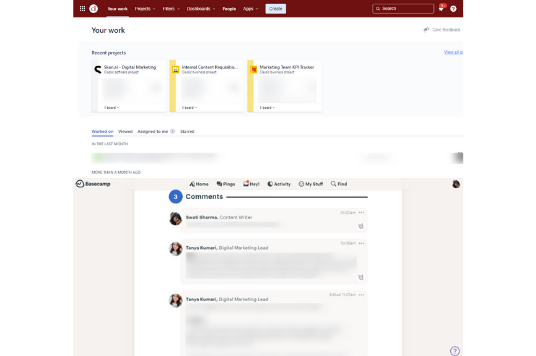 Although they would definitely take care of everything, it is your responsibility to be involved. Be available for weekly meets. Also, it is important that you give early feedback to anything and everything you feel is not going as planned. Outsourcing gives you flexibility and you can always communicate with them about your requirements to get early changes done.
When to Outsource
Many startups, enterprises, and CTOs come to us with the same question. They are not sure if it is right for them to outsource their development or hire an in-house team to do the job. If you are wondering if software development outsourcing is for you or not, keep reading to know if it is right for you to outsource.
1. If Your Budget is Limited
Outsourcing software development can be a very effective way to cut down your overall cost of development. You save on the IT cost, the infrastructure cost, hardware cost, and many other costs when you start outsourcing. You can even save up to 70% of the cost by outsourcing compared to the same done in-house in regions of Europe and North America.
2. If Your Region Doesn't Have The Required Skills
The next reason why you should probably choose to outsource your software development is if your local developers are not as skills as your project demands. You can always find the required skills in countries where IT talent is better and more qualified.
3. If Your Team Is Running At Full Capacity
You already have an in-house team of developers but they are too busy in other projects. This is the time you can definitely reach out to an outsourced software development company. You would not be exploiting your in-house team and they would be able to work in their full efficiency on the current project, maintaining quality.
4. If You Aren't Able To Focus On Your Business
You need to have careful monitoring and management of any project if it is taken in-house. You need to ensure compliance, manage teams, check the code quality, and much more. With so much on your place, you might find it difficult to focus on your business growth. By availing the outsourcing software development services by an expert company, you can easily focus all your energy on things that need your special attention.
5. If You Want A Quicker Delivery
As you work with experts that you've chosen from across the world, all you need to do is explain your product idea to them and they would get started with the development. Moreover, bringing in expert teams to work on your project would mean speeding up your development timelines.
6. If You Want To Add In The Latest Tech
The next factor that convinces most people to opt for software development is the requirement for technology. The latest technology is being added in the digital world and a new version of the latest frameworks or coding languages are being launched. Finding a new developer each time you want to add this technology stack could be challenging, in terms of both time and money. By joining hands with a technology partner, you can be assured to add the latest tech stack in your software development.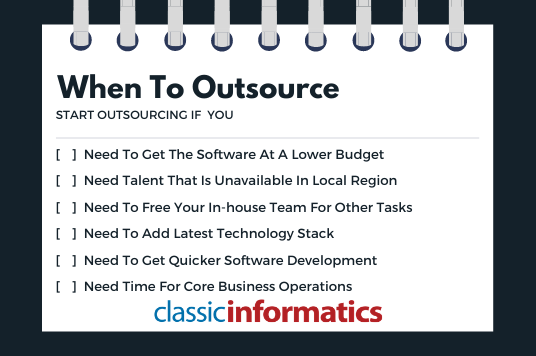 When Not To Outsource
While it is important to know when you should outsource software development, at the same time, it is also important to know when not to do so. Yes, there are many instances when you can work better without outsourcing to achieve success. Here are some of the things that will tell you that you should not be outsourcing software development.
1. If You Cannot Find The Right Agency
Jumping into outsourcing is never a good idea if you are still not convinced that you have found the right company. There are a number of things that you need to assess before finalizing the outsourcing software development company. Do not join hands with a company just because it is offering you cheap development. Check the reviews, testimonials, portfolio, experience, technology stack, niche, etc., to ensure quality.
2. If You Think There's A Threat to Confidentiality
Before outsourcing, discuss the non-disclosure agreement, IP protection, confidentiality of your software, etc. If you see even the slightest hint of any threat, avoid outsourcing. Additionally, if your core information like the customer records, business data, etc., needs to be passed on to the company, such situations call for in-house development.
3. If The Software Is Your Core Business Competency
For companies like Uber, whose core business revolves around the Uber app itself, outsourcing its development is never a good idea. You need to be involved in your core business competency and cannot delegate its development to someone else.
4. If Outsourcing Increases Your Budget
While outsourcing is supposed to decrease the overall cost of software development, there can be some instances where it might expand your budget. For example, if you want a plugin or API developed, hiring a highly specialized professional for it could be very expensive. You can rather get an intern or a junior developer from your local area to get it done.
5. If You are Losing Control Over Project
Even when you are outsourcing your software development to some offshore company, you are always liable to have some control over the work and access the docs or files required for the same. If you find yourself being totally cut off from the project and see the outsourcing software development companies take all the decisions, you can definitely avoid this method.