While outsourcing software development, having a well-planned strategy in place is imperative to ensure you are not left with any confusion during the process. Outsourcing, while in general, is the same for all industries (getting a service done by another organization), the way you implement it varies with the way of working of each organization.
Many organizations come across different challenges in their work and operations which compel them to outsource software development. They need to identify the gap before they jump into devising a strategy for their business.
Analyze Technology Gap & Set-up Goals
No matter what the initiative, having a goal in mind can help you scale. You need to set up a specific goal that would have a realistic yet challenging value. Without a goal that is in line with your business plan, you might risk the software development outsourcing going in the wrong direction. No goal in mind would only lead to wasted time, cost, and resources. You need to have real objectives to ensure that your outsourcing endeavor is leading the right way.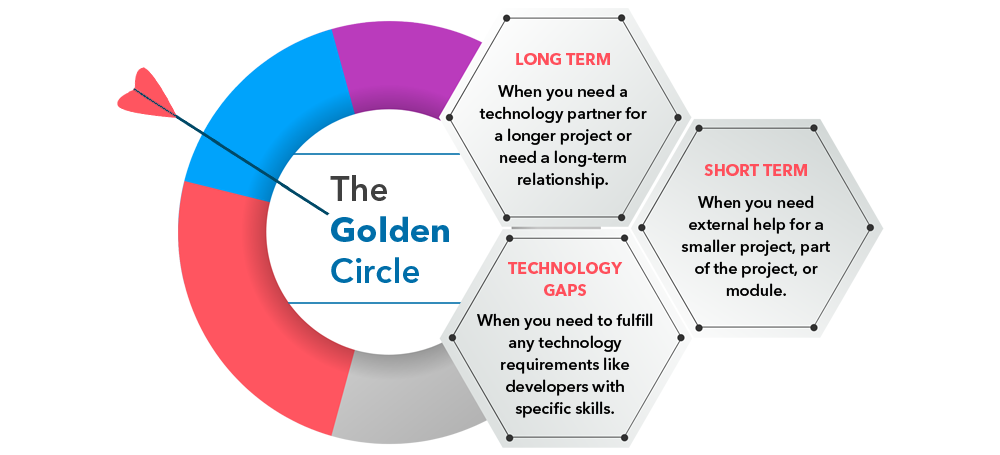 Many organizations come across different challenges in their work and operations which compel them to outsource software development. They need to identify the gap before they jump into devising a strategy for their business.
Long-term Goals

When outsourcing software development, there are a number of long-term goals that can help you make the most of the opportunity. There could be many goals that can help you in the long run.

Some companies might start outsourcing as it could help them get software development services at a smaller cost. It might help cut down the overall costs of the development. Many other companies believe that outsourcing can help them scale up their teams quickly.




Outsourcing can help in fulfilling any type of long-term requirement of a developer or a team of developers. Another long-term goal that you might want to set is regarding maintenance. You need to form a long-term outsourcing relationship with a vendor to ensure your software is not just fully maintained but also upgrades as and when any new technology is launched.

In the long run, you want to achieve quality codes for your software from a software outsourcing company that also helps you cut down your overall software development budget.

Short-term Goals

Apart from the long-term goals that most people talk about, there are some short-term goals as well that you can set up based on your requirements. These could be as simple as getting on-demand support or on-demand developer for your software. You might have a small project at hand that needs completion within a specific period. However, due to a lack of developers, it is taking longer. Hiring a remote developer for those particular hours can speed up your development.

Technology Gaps

The next goal for any software development would be to plug the technology gap. Most organizations, startups, and enterprises choose to outsource their software development to integrate the latest technology in their development work.

You can get an API or application program interface, a plugin, a small module, or any other thing developed for your software. This could help when the API you need is to be developed using cutting-edge technology that is yet not present in your in-house team or even in your local region.

Outsourcing can also help you with migration. When you want to migrate your website, web application, mobile application, or any other digital product from one platform to another and upgrade it, outsourcing can be very helpful. It can speed up the process of migration and help you become digitally advanced.

Even when you are planning for digital transformation, joining hands with an external technology partner can speed up your digitalization efforts
With goals in place, you can move ahead with your software development outsourcing plan. This is where the technical co-founder of your startup can help you choose the right strategy to choose.
Choosing Outsourcing Strategy Based on Scenarios
The first step towards successful software development outsourcing would always be about strategy. If you have adopted the right outsourcing strategy, your outsourcing efforts are bound to succeed. But if you have had a wrong start, your outsourcing efforts would not last long. There are several strategies that businesses adopt depending on their requirements and their work.
Every organization has a gap that it seeks to fulfill through outsourcing. This could be a short-term gap or a long-term one, a project requirement, or a technology gap to fill in for a client project. Different organizations have different requirements which we have depicted using various scenarios. Let's talk about these in this section.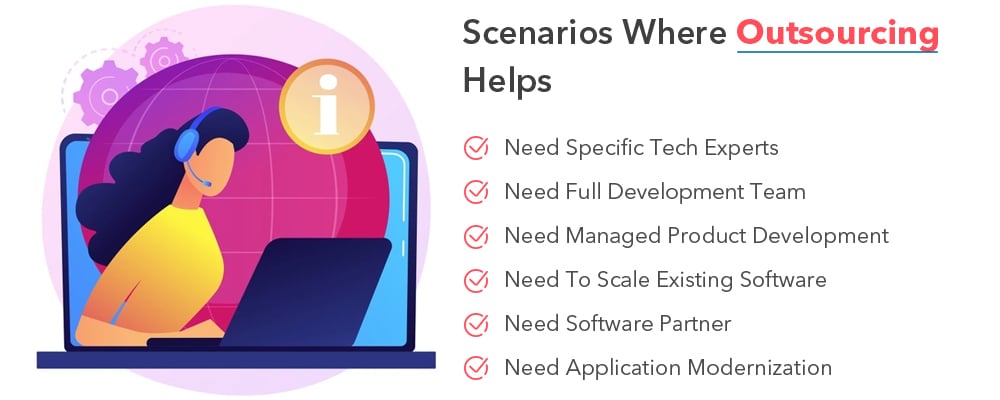 Scenario #1: When you need specific tech experts
These are those organizations that have a core team of developers or programmers sitting in their office but are lacking technical expertise. They need a specific technology added to their project. This could be new technology or something that your in-house team is lacking. Many even have some technology challenges which cannot be solved by the in-house teams.
This can be solved by hiring remote developers for the project. They can hire specific tech experts from across the global talent pool and find the right people to work for their project.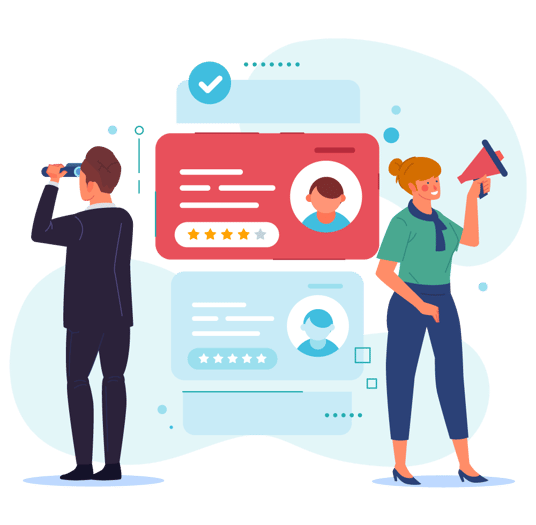 Whether you want to fill short term technology gap or build a long-term outsourced, cost-effective center of excellence, hiring developers, or setting up an extended team is the best solution. So, depending on your requirements, you can get core developers or a complete team of developers, designers, project managers, QA testers, and others.
You can easily hire developers and build your extended teams for software development and add additional expertise to their projects. Not just a team of developers, you can also build your own team for full-stack development, on-demand for ad-hoc needs, maintenance & support, and independent testing.
Make remote team members an asset to your organization and leverage the value that they can deliver.
Scenario #2: When you need a full development team
Many organizations do not have a technical team in their office for software or product development. Getting the infrastructure, hardware/software, and hiring a full team comprising developers, QA specialists, UI/UX designers, testers, project managers, and others could exceed their budget. They need to set up an ultra-powerful team dedicatedly working on their project but at a lower price. The best part here is that there would be a project manager over the team to make sure everything goes as planned.
One of the best parts about outsourcing is that it lets you choose between different engagement models based on your tech requirements. You can even build complete dedicated teams with developers, project managers, designers, quality assurance engineers, and others for your project.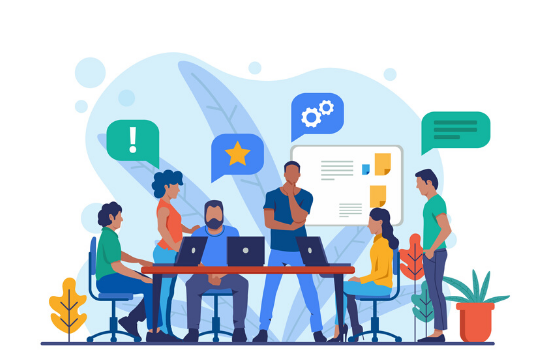 The organization can have as much involvement as it wants. It can discuss requirements directly with the project manager and ensure the work is done as described. It can even have meetings with the developers if needed.
Scenario #3: When you need to hand over full development
This is when you have too much on your plate to handle the development of this product or software. These are organizations that either needs some software outsourcing company to build their software completely or hand over a project to an external company. They need a trusted vendor to build the software from scratch and manage it until it scales. In such cases, you will require a team that will manage the end-to-end product development and will hand the product over on its development.
For startups and SMEs with smaller team sizes and just a few people at the management level, managing an offshore team or remote developer could pose more challenges than being beneficial. That's where outsourcing complete project development comes to help. Depending on your requirements and the involvement you want, you can get end-to-end product development.
Ideation: Creating the product roadmap and strategy, prototyping the UI/UX, and developing the MVP.

Development: This is the stage where the actual software is developed by the developers. When outsourcing development, your idea of the software is transformed into a full-fledged software with its APIs, web, mobile, and cloud apps.

Scaling: This is the stage where your software is up-to-date and ready to rule the market. It would include everything from inbound to outbound strategy to generate demand.
The biggest advantage of outsourcing the complete project to a software outsourcing company is that it will ensure clear deliverables and reduce friction. All you need is a clear goal, a well-developed outsourcing contract with the scope, and other things listed clearly. This would help in the end-to-end development of the software in a more streamlined and speedy manner.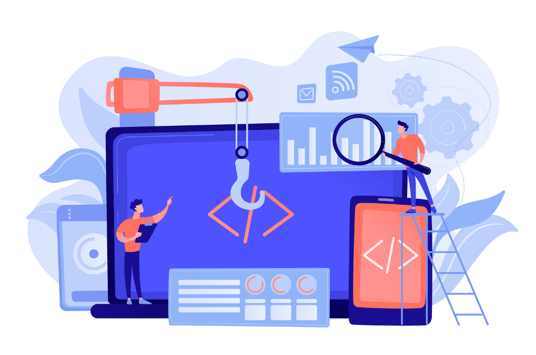 In such situations, a company can take the managed product development approach. You share the product idea with the company and discuss the requirements. The vendor handles everything from MVP development to scaling the product and launch.
Scenario #4: When you need to scale existing software
This is a situation that most startups find themselves in after the seed funding round. They have an MVP or a very basic version of the product. This version was only enough to help them display & validate their idea and receive the funding.
However, now they need to scale up the product and get product development with new features and functionalities which they are unable to develop with the existing resources. They need expert assistance from technology partners or need to hire a technical co-founder to scale the product.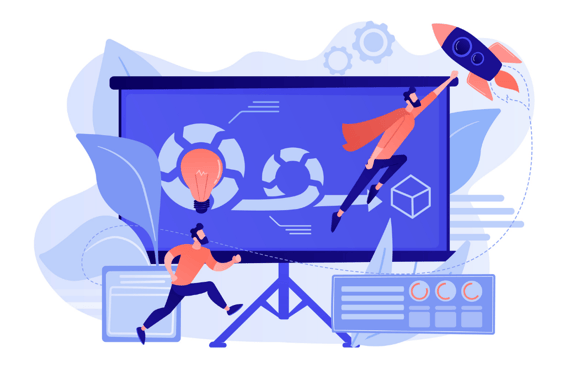 One of the easiest ways for product managers to scale their products without expanding their infrastructure or tech expertise is to hire extended teams. IT offshore companies offer extended teams that act as your in-house team, just sitting in an offshore location. You already have a team who built the MVP, now you need more developers, technology experts, and engineers to scale it. This can be easily done by joining hands with a software development outsourcing company.
Scenario #5: When you need a technology partner/CTO/tech co-founder
Another scenario that most startups find themselves seeking assistance from an offshore IT company is when they are launching a tech product but do not have the required technology expertise. They need a technology partner or need to hire a CTO or technical co-founder to help with everything technology. They are ready for disruption but aren't very well-versed with the technology terms, frameworks, libraries, etc.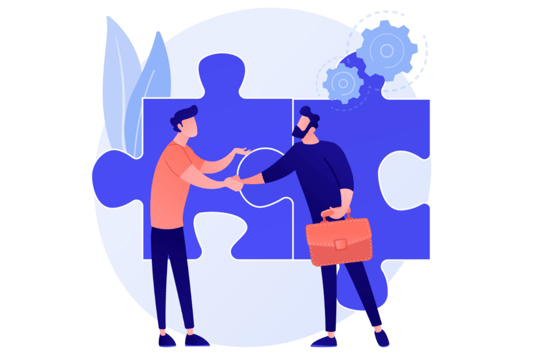 Such situations call for the organization to hire technology partners. Many IT companies help startups from scratch to build their MVP, get validation, ensure cash flows, all the time assisting with the development and other technology aspects.
Scenario #6: When you need to modernize your existing software
This is another scenario when a company is looking to modernize its existing legacy applications. They need to modernize their existing software or systems by infusing the power of the latest disruptive technologies. This is when organizations look for an external software development company to handle their project from the middle to modernize them. They might need the company to develop a particular module of their existing software or need an outsourcing company to help with digital transformation.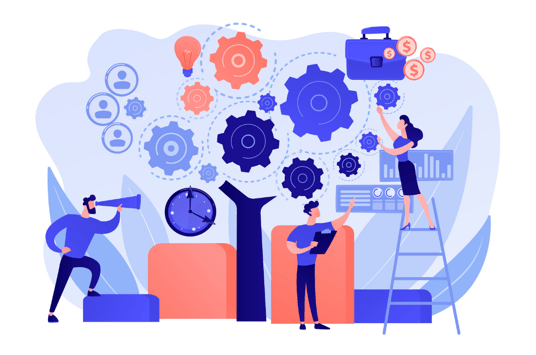 This is where they need to find a digital transformation enabler. Such companies have teams to help with any type of external support like:
Here, you might need an interface for your software, want to have a new plugin developed using a new-age technology, or anything else. This is a great strategy as you can keep your in-house team working on the core of the software while the remote team of developers can build the independent module or work on your smaller project.
Depending on your situation, you might just need a single remote developer for your in-house team or you might need a complete team of all the developers, testers, designers, and everyone to turn your software idea into a reality. In fact, for some projects, you might have everything jotted down and can even give the entire project away to an offshore software development company.