For all those who are planning to outsource, you can Download our Software Development Outsourcing Guide and read it on the go! Check out the guide and find answers to all your questions about outsourcing software development.
For the past few decades, outsourcing has become a popular and advantageous option for businesses across the globe. Outsourcing to India or any other similar outsourcing destination helps businesses to accomplish tasks at a much reduced cost along with high ROI.

Asian countries such as China, Philippines and India have become preferred outsourcing destinations. For outsourcing software development services, India has emerged as the most preferred outsourcing destination.
Whether you want to streamline your business or boost growth, outsourcing to India can be the perfect solution for you. Outsourcing software development or any other IT project to India offers many benefits such as -
Vast Talent Pool
India's talent pool is very large. Every year, India produces over 3.1 million graduates and over 300,000 post-graduates. Moreover, more than 500,000 engineering students graduate every year from Indian engineering colleges.

Besides a large number of graduates and post graduates that India produces each year, a large proportion of Indian population is young. Over 50% of India's population is below 25 years of age and more than 60% of Indians are 15 to 59 years old.

India's young professionals are not only talented, but also creative and innovative. Thus, India offers the perfect recipe for attracting businesses around the world to outsource web development, software development or any other project to India.
Cost Savings
Outsourcing to India allows companies to achieve significant cost savings. This is because the cost of hiring developers in India is significantly lower than that of the developed countries.

For example, cost may vary between 75 to 150 US dollars per hour for hiring a software developer in the United States, whereas in India it is not difficult to find a good developer for as low as fifteen dollars per hour. Apart from the personnel costs, businesses can save a lot on office space and IT infrastructure by outsourcing to India.
We've put together an Outsourcing Cost Guide to help you find the cost savings by choosing to outsource.
Easy Communication
If you want to outsource mobile app development, web development or any other project to India, but are afraid of how will you effectively communicate with the offshore software development team, then take this fact into your consideration that India is the second largest English speaking nation in the world.

Communicating with remote developers in India is not at all a problem as Indians can easily communicate in the English language. A large number of tools are available that facilitate communication with offshore teams such as Slack, Skype, etc.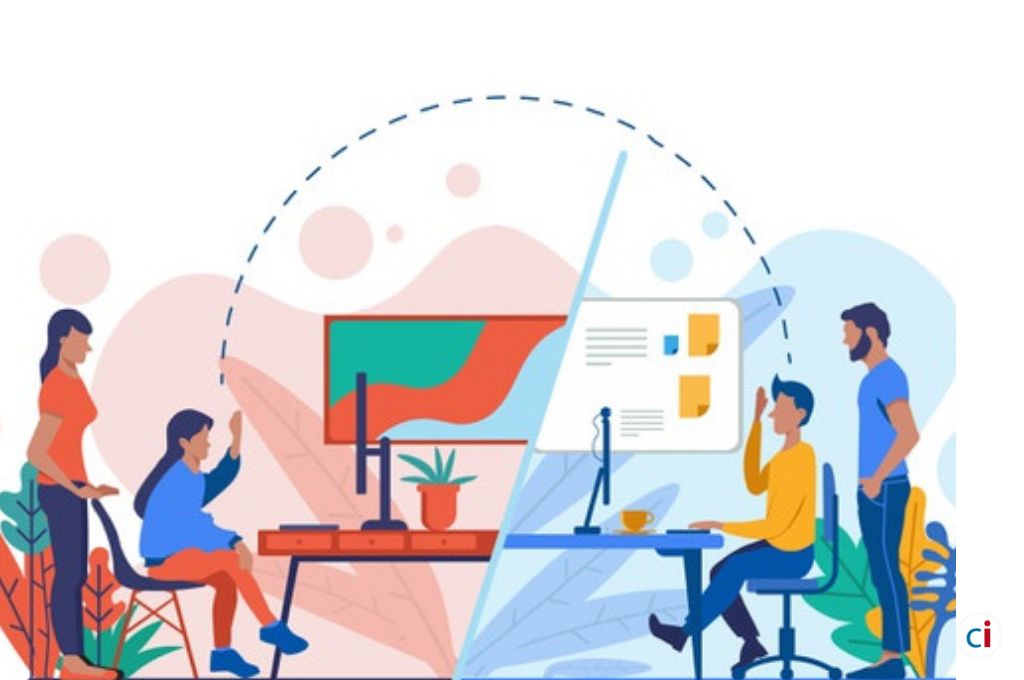 World-class IT Infrastructure and Latest Technology
India is one of the fastest-growing economies in the world. The Internet and mobile networks in India are well-developed. Software Development Companies in India that provide software and web development outsourcing services have state-of-the-art IT infrastructure and use the latest technologies to provide high-quality solutions such as software development solutions, mobile app development solutions, custom web development solutions, etc.
Stable Government and Supportive Policies
India is a politically and economically stable country. The policies of the Indian Government are highly supportive to the IT industry. The Indian Government regards IT as one of the top priority industries and all of its IT policies are highly favorable for outsourcing to India.

To support the growth of the IT industry, the government offers tax-related and other benefits. The Information Technology Act acknowledges electronic contracts, and the Indian cyber law controls cybercrime so that smooth services can be delivered to global clients.
Round the Clock Productivity
Outsourcing to India provides the benefit of round the clock service to companies in the US and other western countries because of the time-zone difference. When you are off from your work in the US, remote developers in India are working on your project. Round the clock work cycle boosts productivity and ensures on-time delivery of the project.
Committed and Hard-working Professionals
Your project is handled by hard-working professionals who are committed to fully satisfy you with the final product. Many outsourcing firms in India work 9 hours a day and are always ready to put in extra time in order to meet short project deadlines.
Consistent High-Quality Services
World-class IT infrastructure and expert, experienced & committed professionals ensure timely delivery of high-quality products. Indian outsourcing companies are known for providing consistently high-quality services, and this has earned India the top position among the destinations for outsourcing software development.
Faster Project Delivery
Indian outsourcing companies are acknowledged worldwide for providing very fast project delivery. Apart from the expertise and huge experience of Indian professionals, time zone difference is an important factor contributing to faster project delivery. Many a time, projects are completed and delivered earlier than expected.
More Time To Focus On Core Business
By outsourcing some of their tasks to outsourcing firms, businesses are better able to utilize their time and resources for focusing on their core business activities. By outsourcing, businesses are able to streamline their processes, thus increasing efficiency and productivity.

For example, a startup has a dearth of resources and is always fighting hard to grow its business. In this scenario, if it opts for outsourcing web development, mobile app development or any other project to India, then it would be better able to focus on its core business and would be able to fully utilize its scarce resources for business growth.
By considering the above advantages, you can clearly understand why India has become the outsourcing hub for businesses across the world. Outsourcing to India provides businesses high-quality products on time and at a much lower rate in comparison to the rates prevailing in the developed countries, thus making India the most sought after IT and software development outsourcing destination.

Classic Informatics is one of the best outsourcing service providers in India that offers web and mobile apps development solutions to countries across the globe. Contact us now to get high-quality outsourcing services.
Originally Published On 14th February 2019; Updated On 20th April 2020