When you need to know who your customers are, what they want, how they respond to your product, and how loyal they are to your brand, the place to look for answers is in your marketing department.
This all-important sector holds various marketing & automation tools that play a major role in the success of your business, and in the growth and sustenance of your brand. It also impacts the relevance of your products and services, their effect on your competitors, and the reputation of your company.
No wonder having a fail-proof marketing strategy is imperative to succeed as a business in 2021. However, creating a marketing strategy can be quite challenging. Every software business has its own specific niche audience, offering, objectives, and the strategies need to be aligned with the same. Just picking out what others are doing to market their brand and implementing the same in your business wouldn't suffice.
And that's where the need to hire a CMO or Chief Marketing Officer arises. But before we delve into the importance of hiring a CMO for your software development, especially the pre and post-launch phase, let's first understand why you need to create an effective marketing strategy that is specific to your software, brand, or offering that you are making.
Why Do You Need Effective Marketing Strategy?
Companies that invest in marketing are able to rise above and beyond the crowd of competition in their fields. However, one needs to take into account a number of factors when building an effective marketing strategy.
The marketing trends, marketing automation tools, best platforms, current marketing scenario, customer behavior, target buyer personas are just a few of them. Hence, it is imperative that you create a marketing strategy that takes all these factors into consideration.
Still, not sure if you need an effective digital marketing strategy or not? Here are some of the most important reasons.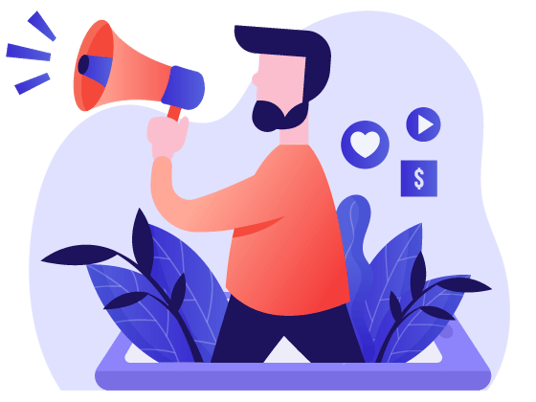 Knowledge and Education
Marketing is an effective method of informing and educating your customer. Your customers may not know the details about your product/services and what really goes into them. Through marketing, you're able to convey the value proposition and educate the customer about the benefits of using your products and services. It keeps your business competitive, relevant, and in growth mode.
Channel of Communication
It's crucial that you keep channels of communication open with your customers. Feedback, reviews, social media interaction, chats, email, videos, short films, advertising, and more routes are available for marketers to use. Keeping your customers engaged makes them feel part of your organization and in the loop.
Level Playing Field
No matter what the size, nature, and extent of your company, and whatever the product or services, with effective marketing, you have as good a chance as anyone else in the market. Modern customers prefer personalized communication, and this is possible through innovative and modern methods, no matter how big or small your firm is. This requires the brand to hire Artificial Intelligence engineers to add personalization or get automation tools to do the same. Such strategy needs expert consultation.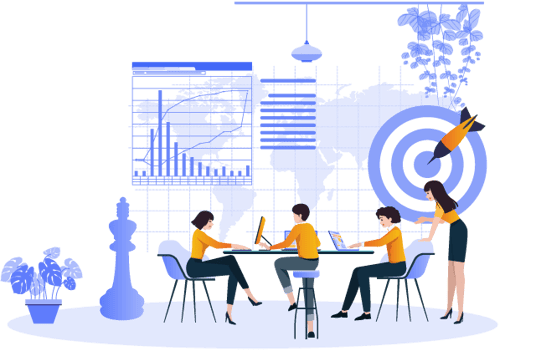 Builds Long-Term Relationships
Studies show that it is five times more expensive to acquire new customers as compared to retaining existing ones. Though new customer acquisition is essential for growth and expansion, building and sustaining loyalty can be more profitable. Existing customers are more likely to buy more products, try new ones, pay slightly more, recommend your company, and be willing to give authentic feedback. Marketing helps to boost these long-term relationships.
Revenues and Bottom Line
The most important focus of all marketing strategies is revenues and profits. Marketing helps to expand your reach and build relationships with customers and drives sales. No matter how great your product or services are, if they're not marketed well, they won't sell. Marketing strategy is also used to grow and sustain your business and your brand.
What Does A CMO Do?
The Chief Marketing Officer (CMO) of a company oversees the planning, development, and deployment of marketing strategies used by the firm. This may be through advertising and other marketing initiatives.
The CMO may report directly to the company's CEO and has the main responsibility of making sure that market research, product planning and marketing, pricing, communications, and public relations are aligned with the goal of profitability and revenues.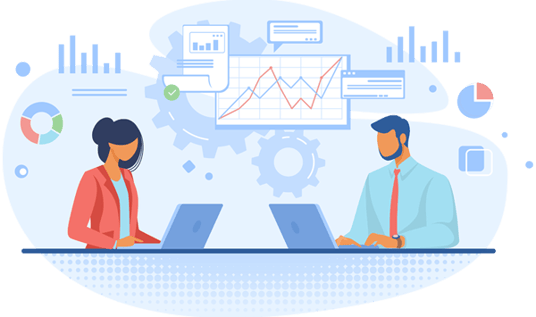 She or he must lead the marketing team in these efforts, and also ensure that brand recognition and profitability are maintained across all product lines and services. You can also farm out these services to an outsourced CMO if your budget doesn't enable hiring a full-time one.
Their work would involve:
Customer acquisition and retention

Marketing strategies and communications

Brand positioning and business development

Research and analysis
Hiring the Best CMO for Your Software
If yours is a young start-up software company, you're probably asking yourself whether you need to hire a CMO now or later.
The answer to that question is "Hire the CMO when you can afford to pay for the best."
The right time to hire the CMO is also when you're poised to take your marketing strategies and efforts to the next level. There comes a time when the CEO, CTO, or founding group of your software firm doesn't have enough marketing knowledge to boost business growth and expansion.
As your business begins to bloom and take root, the marketing strategies required are more complex, if you're to stay ahead of your competitors. Your present marketing team may require experienced leadership skills that a CMO can provide.
Before you hire from India, analyze your own needs, budget, and preferences. Here are some tips you can follow to hire the best CMO for your organization.
Get professional help
Hire an executive search firm to find you the right senior-level candidate so you don't waste your time with inexperienced ones. If you're outsourcing the function, ensure that you have clarity on the duration of work and whether it's a one-off project-based requirement or a more long-term, generalized requirement.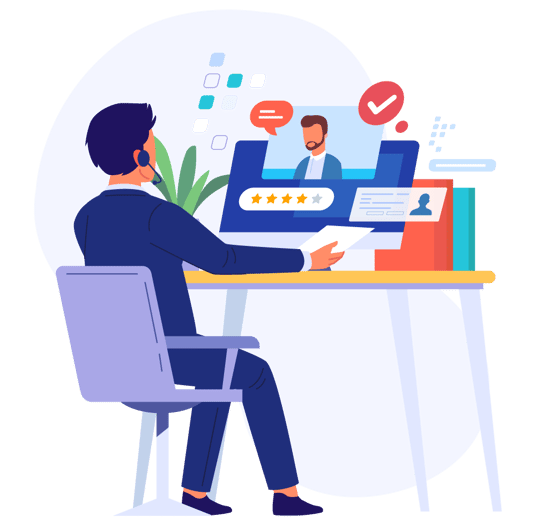 Convey your requirements
CMO's may have different qualities. Do you need a brand builder, or an analyst, a great communicator, or a behind-the-scenes leader and strategist? Clearly inform the hiring agency about your budget, the growth and career prospects, and the nature of the job before hiring the same.
Industry specialist
While marketing gurus are highly versatile and can sell irrespective of the nature of the product/services, select a CMO who has some experience and knowledge of your industry. In general, senior-level CMO's seldom deviate from their own so-called swim lanes and rarely cross over into other product or service areas. This makes them job-ready, without having to undergo orientation/training. Industry specialists would also have networks, connections, and links in the software industry, they may be part of associations and social media networks, and may be involved in areas such as continuing education.
Analytics and Creativity
Modern digital marketing requires in-depth knowledge of how to leverage the power of big data. This helps them set marketing and profitability goals for the company. A creative mind can think out of the box and leave the competition far behind. Some marketing gurus divide CMO's into artists and scientists.
The artist type specializes in positioning your brand, development of marketing materials and strategies, story-telling, and sales presentation of your product. The data scientist focuses on quantitative methods, economics, data crunching, and growth hacking. You can evaluate your present requirements and decide which type suits you best.
Skill-sets
While specifying your requirements to a hiring agency, provide a list of skill-sets that you need. Communication skills across multiple channels, financial knowledge, team player skills, leadership qualities, state-of-the-art information on marketing techniques and strategies, and more.
Join Hands With The Best
When it comes to marketing a software product, you need the best experts on your team. Right from the software product development to its pre-launch marketing and after the launch, a good marketing strategy is what will keep the software visible in the market.
Hence, it is important that you find the best CMO to effectively market your software. You can even join hands with a digital marketing agency that can act as your marketing partner. Such a firm can not just help you devise an effective marketing strategy but also ensure you find the perfect marketing tool, platform to market, and at the right audience.
---
Image Credits: Freepik