A positive customer experience is essential to running a successful business. In fact, 73% of customers identify customer experience as an influential factor in their buying decisions.
This could make or break a company. If a customer is disappointed with their experience, they will be less likely to purchase a product or service. This could lead to a great loss for the company and word could spread that they don't prioritize customer experiences.
The best way to avoid this is to keep the customer experience at the center of all business decisions and strategies. But this is easier said than done.
Thanks to the digital transformation era, the way in which customers interact with businesses is changing rapidly.
Social media, Artificial Intelligence (AI), and machine learning developments are all contributing to the evolution of digital transformation. Businesses must therefore continuously review and update their customer experience strategies and customer service techniques to stay relevant in the modern world.
But how do you do this?
This guide will help you to:
Comprehend digital transformation
Understand your digitally conscious customers and what they expect from your business
Redefine customer experience for your business in the digital transformation era
So, let's begin.
What is digital transformation?
Simply put, digital transformation is the process of improving business processes and/or services by implementing digital technology.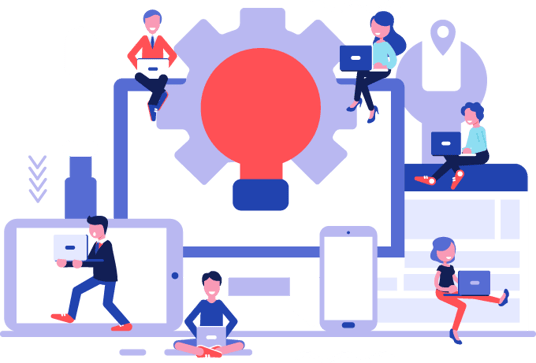 This is done by replacing older (sometimes obsolete) digital technologies with newer, more efficient alternatives. For instance, enterprises and larger organizations have legacy applications running on older technologies. This could lead to security issues, vulnerabilities, and even cause friction in scaling. Digital transformation means taking the entire legacy systems on the latest tech stack. Any manual or non-digital procedures will also be discontinued and replaced with digital processes.
Keeping up with digital transformation is essential to staying relevant and competitive in your industry. Not only can it help you improve customer experience, but it can also benefit employee experiences and help control business costs.
Many businesses have started the progression to a more digital work environment in the remote working scenario. So much so that spending on the digital transformation of business processes across the globe has been estimated to reach $2.8 trillion by 2025.
Understanding the digitally aware customer
Digital developments have completely transformed the way in which customers contact businesses, purchase products or services, and discover new brands. So, adapting your processes to align with digital transformation is crucial to keeping your customers satisfied.
For example, it's predicted that developing technologies will be involved in 70% of customer interactions with businesses by 2022. If your business is failing to acclimatize itself to the digital transformation era, it could be providing poor communication to its customers. This could lead to a reduction in customer retention and sales figures.
So, it's important to stay up to date with the newest digital advancements to ensure that you are providing the best customer experience possible.
Putting it into action
The importance of staying informed and relevant throughout the digital transformation era has been established. But how do you actually redefine customer experience during this time?
The following three techniques are great starting points for ensuring that you're providing the best customer digital experience at all times.

Image Source
Encourage feedback
Continuously evolving and improving as a business is crucial for long-term success. But it'll be incredibly difficult to do this without accepting feedback from those who are receiving your service.
Customers are (or should be) at the core of everything you do as a business. They will know best when it comes to deciding which processes are working in your brand's favor and which are hindering your success.
Encouraging feedback is a great way to obtain your customers' opinions. This can be done through surveys, focus groups, or questionnaires.
This may end up flagging issues you didn't know existed and identifying customer frustrations. You can then review this feedback to determine what action can be taken to improve your service.
The most important thing to remember about feedback is that, if it's valid, you must act on it. If customers see that you are ignoring their constructive criticisms, they may feel that your business does not value their opinion or custom.
Remember, customers are always at the heart of your business.
Improve your online presence
This may seem obvious but maintaining a strong online presence is essential to keeping up with digital transformation.
This means posting on all social media platforms regularly, interacting with customers online on a daily basis, and ensuring your website is up to par.
Interacting with businesses via digital channels is as prevalent in 2021 as it's ever been. And the explosion in digital communication shows no signs of letting up any time soon.
Based on this trend, the number of people connecting with businesses online will undoubtedly continue to increase each year. And, with so many people across the globe engaging with brands online, it would seem impractical not to put all your efforts into providing a top-class online customer experience across every digital touchpoint.
That's why it's crucial to increase your online presence as much as possible. This will ensure you stay relevant and easily accessible to customers. It'll also increase your reach and exposure to potential customers who may not have otherwise known of your brand.
Both will be hugely beneficial to your business and could set you apart from less active businesses in your industry.
Personalize your customer service
Customers are always looking for businesses that go the extra mile when it comes to service.
With the digital world and AI technology advancing the way they are, customer experience can now be easily customized. It's important you take advantage of this.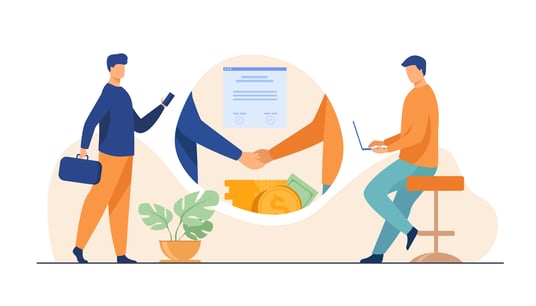 As a matter of fact, 91% of customers have revealed that they're more likely to purchase goods or services from a company that knows their purchase history and recommends product options based on this.
Personalizing your customer experience could therefore make you a chief competitor in your industry during the digital transformation era, and increase your sales.
Getting started
Staying relevant during the digital transformation era is incredibly important. However, it can be daunting and difficult to determine where to start.
That's where this guide comes in. This helpful foundation will get you started on improving your customer experience.
So, start by understanding your customer. What do they expect from your company? From there, you can establish what you need to change throughout your business to meet these expectations.
Be sure to encourage your customers to be vocal about what they feel is working for your business and what is disappointing them.
Work on improving your online presence. Try posting more often, setting up a platform on multiple channels, and interacting with your customers.
Finally, remember that customers are craving a customized experience. A generic service may fall short in satisfying your customers and is one of the mistakes all entrepreneurs should avoid.
Implementing these factors into the running of your business will surely help you become a key player in your trade during the digital transformation era.
Take what you can from this guide and don't be afraid to get creative. You never know what new customer service methods you could discover by thinking outside the box.
---
Submitted By: Jessica Day - Senior Director, Marketing Strategy, Dialpad
Jessica Day is the Senior Director for Marketing Strategy at Dialpad, a modern business communications platform, and workforce management solution that takes every kind of conversation to the next level—turning conversations into opportunities. Jessica is an expert in collaborating with multifunctional teams to execute and optimize marketing efforts, for both company and client campaigns.