An increase in digital maturity has forced organizations of all scales to embrace digital transformation.
Startups are rolling out new digital products to solve everyday problems.
SMBs are leveraging data to improve business performance.
And enterprises have their eyes set on consolidating their legacy sites, portals, channels, and other subsites into one digital platform.
And that's exactly what a multisite setup offers.
It enables larger organizations with multiple sites, brands, microsites, and more to manage it all from a single place. And moving onto a single platform has countless benefits. It lowers your total cost of ownership, promotes scalability, streamlines processes, and optimizes experiences. You can even manage all your websites, deliver unmatched authoring experiences, and manage access while using a single codebase.
The best part of multisite?
You can update all your sites at once.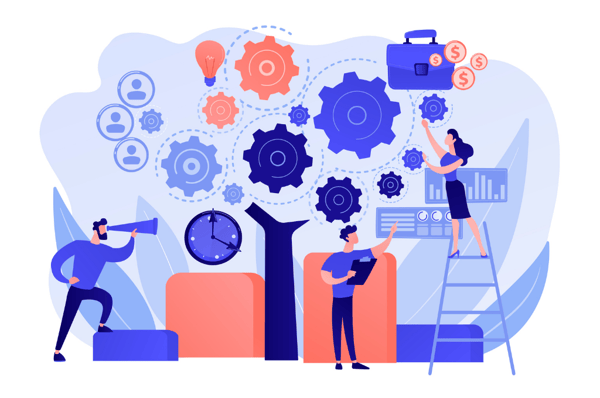 Whether it is tech stack update or updating an existing feature used by all websites, you can do it all in one go. Multisite enables you to manage all your websites from a single point. And while you can find a number of platforms like WordPress, Hubspot, SiteCore, and more offering multisite, in this write-up, we have focused on Drupal 8 multisite.
So, let's get started.
What Is A Drupal Multisite?
In layman's terms, a multisite is the network of various websites from a single backend. By Drupal multisite, we mean serving multiple independent sites from a single codebase. This multisite feature of Drupal allows enterprises to run several sites with a single Drupal installation. Each of these sites has its own database, files, configuration, and even domain, running like individual websites.
With the Drupal multisite setup, you can save time and effort in managing multiple sites running on the same version of Drupal. The best part about having multisite is that each update in Drupal core can be run simultaneously across all sites, simply by updating the codebase.
Most enterprises adopt a multisite architecture as it allows them to manage hundreds of their websites without any glitch. They have a single codebase and need not require updating the versions or technologies or design for each site individually if they need to change their branding altogether.
However, if they decide to customize each of their sites, a multisite setup doesn't stop them from doing so. The site autonomy is never impacted, no matter how many sites you plan to manage from the single platform.
Planning Drupal 8 Multisite
Since you've chosen Drupal for your multisite, this platform already offers a majority of the functionalities at its core. Making things a lot simpler for you!
However, you need to take into account your group of sites before getting started. And this requires in-depth planning. For example, you cannot start a Drupal 8 multisite setup with outdated documentation.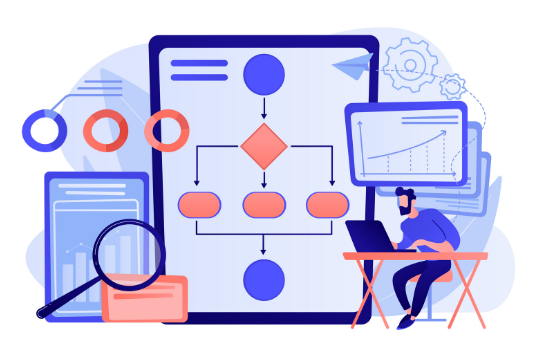 Another important aspect of setting up multisite for Drupal 8 is to make sure you have someone familiar with the technical side of things and has access to the command line. This means you should be able to type instructions that can be implemented immediately. You can use tools like Drush as your command line shell. You cannot manage a Drupal multisite manually without advanced knowledge. You should be aware of the command line. This would allow you to administer all sites, update them, or even migrate the entire platform to a new version in minutes.
Use Cases of Drupal 8 Multisite
Over the years, the use of multisite has grown exponentially. Today, one can see large enterprises, universities, healthcare institutions, and whatnot make effective use of a multisite architecture. In simple terms, anyone that has to run several smaller units within a bigger whole can benefit from multisite.
Let's understand the most basic use case of multisite setup with a simple example.
Suppose you are heading a healthcare institute. There are various departments, clinics, patient portals across different regions, under your institute that require regular updates. These could be regarding the doctor's roster data, based on timing, the clinic's special policy, and more. Building so many sites and ensuring they are updated can be a hassle for any manager. They need to ensure that the sites are running smoothly, updated by the individuals, and yet offering the same branding of the institute. This is where multisite can come in and save the day.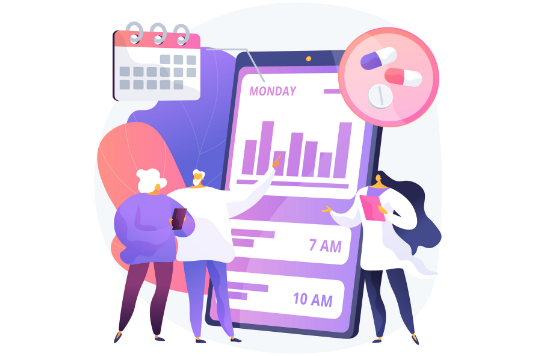 However, this was just one use case of a multisite setup. There are various instances where setting up a multisite architecture can act as a boon. Let's throw a quick light on those.
When Managing More Than One Digital Experience

Offering a seamless digital experience is the need for the hour today. Businesses are investing huge sums into building an unmatched experience. However, many brands have different subunits that might be offering unique experiences. Managing sites with different experiences can be a hectic task.

However, Drupal allows you to use the same master codebase and its common code components to deliver different digital experiences. You have a shared set of modules that make it easy to manage every site. You can use them to create experiences across all your microsites, subunits, and more.

When Managing Multiple Brands

There are several organizations that are required to manage multiple brands at the same time. Usually, they build unique websites for each brand as per the requirements. However, they might need some shared aspects like customer data, press releases, digital assets, career listings, and more. Duplicating and managing the same data across all sites would make the process redundant and inefficient.

With multisite management, you can reduce redundancy. You can create shared modules while having a unique database for each brand website. This way, you can utilize the data across all brands, scale processes in a standardized way, and yet have a unique offering from each website.

When Managing Various Microsites & Campaigns

Many organizations have to run multiple campaigns and microsites. These can be static or dynamic, depending on the business requirements. No matter what type you choose, these microsites have a much simpler infrastructure and can be built in a matter of days. You can even reuse the templates, designs, and other digital assets of the microsites within other microsites to build faster and promote consistent branding. However, managing so many of them could pose a challenge of time and money.

That's where you can use a multisite setup to ease and speed up the entire process. It can allow you to manage hundreds of microsites, deliver a great authoring experience for the dynamic ones, and save time on creating brand-centric static ones. In addition to that, Drupal 8 multisite can even help with cutting down the development costs and hosting. You have a centralized enterprise infrastructure that is much easier to manage without compromising on any functionality in the microsites.





When Managing Across Different Locations

Whether the organization is spread regionally within a state or country or across the globe, managing each web representation could be a task in itself. You might have to manage different websites in various locations and in different languages. Businesses might even struggle juggling various regional websites with specific information pertaining to locations. The time zones for managing might differ, and so might hosting and other tasks. Ensuring that each of them is on the same page regarding web assets, technical advancements, and other aspects of technology or branding could create another challenge.

By utilizing Drupal multisite architecture, businesses can handle this situation pretty seamlessly. They can enjoy a centralized platform for managing all of their sites spread across different regions. They can manage and ensure the centralization of hosting, codebase, integrations, and even user management. However, it would not limit the regional independence enjoyed by the specific teams. They can manage their individual geo-specific database. It can allow larger organizations to establish their branding while also ensuring all their assets are technically sound.

For instance, if you are managing five brands across 50 locations across the globe, you would require a minimum of 250 teams for the same. Drupal multisite centralizes this and ensures you can get the same done by a single team.
Why Enterprises Choose Drupal 8 Multisite Setup
Now that we have understood the various use cases of multisite, it's time we delve into some of the reasons why enterprises are leaping into multisite setups. Multisite, as we know by now, can enable organizations to manage their different businesses with ease.
However, the benefits of choosing a multisite setup instead of managing multiple sites individually are plenty. And when you have a large enterprise to manage, the benefits become even more effective.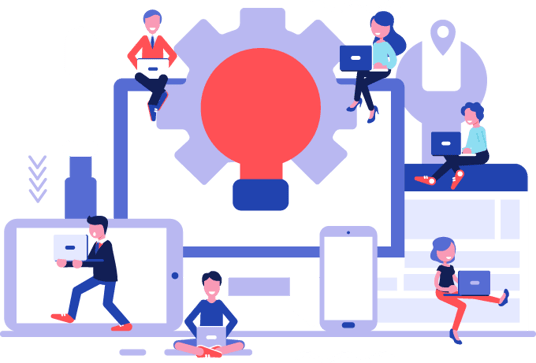 So, without stretching on the same, let's discuss some of the reasons why enterprises choose Drupal 8 multisite set up for managing all their brands, microsites, websites, regions/global web presence, and more.
#1. Enhance Authoring Experiences
One of the key benefits of choosing Drupal 8 multisite for managing all your sites is that it offers a seamless authoring experience. And this isn't limited to the creation of blog pages alone. Organizations can provide access to their teams and they can quickly create new pages and content conveniently. They can use similar templates or even utilize the shared modules to create new content. You can provide access permission to the authors and let them create without any hassle.
#2. Leverage MarTech Capabilities
Marketing technologies or MarTech have increasingly become popular for businesses to solidify their web presence. By bringing together all the sites, portals, channels, and other subunits of the enterprise, they can leverage the investment made on MarTech.
#3. Unlock Personalization Capabilities
Personalization is crucial in today's age, where customers have become more digitally conscious. They want an experience built around their choices and shopping behavior and delivers what they expect. And with a multisite setup, you can enjoy the leverage that you have customer data coming in from various websites. You have omnichannel insights and enjoy data-driven centricity while delivering personalization.
You can plan ahead and implement multisite personalization effectively. It could be profile-based, goal-based, referral URL-based, or anything else; you can implement personalization for your multisite. You can put up a robust taxonomy as you scale your personalization to ensure you reap the required results with your multisite setup.
#4. Execute Fast, Deploy Faster
Many enterprises need to build and deploy microsites fast for various campaigns or other business reasons. Building a new website with a new codebase can take weeks at the minimum. But with a multisite setup, you can even have your business teams building sites using the shared modules and other digital assets. The site centralization in multisite makes it fast to execute websites and deploy them even faster.
#5. Manage Experiences
Every customer expects and desires a consistent experience across all digital touchpoints from any particular brand. Whether it is on a portal, during research, on the app, on the product, in the community, or anywhere else, they expect similar experiences. With Drupal 8 multisite, you can not just deliver personalized experiences but also ensure the branding is intact through all your sites. You can easily manage more than one digital experience without the hassle of juggling between different altogether unique websites.
#6. Reduce Technical Debt
The next most crucial benefit of using Drupal 8 multisite is that it helps reduce technical debt. When you are managing hundreds of sites at once, ensuring they are up to date with the latest tech stack, framework/platform version, and libraries can be a task. By the time you update the last site, a new update might be launched and you might have to repeat the whole cycle again. This can lead to a huge technical debt for CTOs, which can cost a lot of time as well as effort.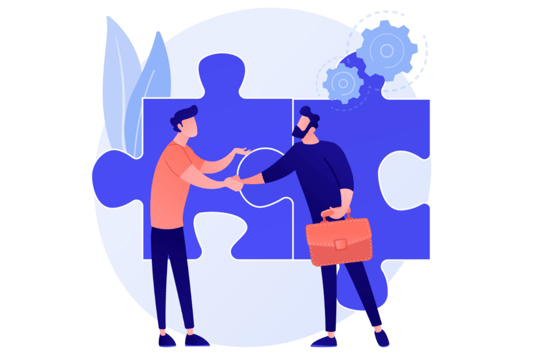 The multisite architecture enables you to have all the sites updated at the same time. Drupal comes with the feature where you can update the codebase at once and you can have all your sites updated.
#7. Enable Smart Content Throughout
When you have shared resources, no matter which brand/product site your user visits, you can deliver content that suits their requirements. You can set up smart content strategy that could be different for first-time visitors, customers, leads, or simply marketing qualified leads. Based on the stage they are in their buying journey, you can deliver smart content across all sites. And this is just one smart content rule you can apply.
It is easy to add smart rules as per your liking. You can choose the differentiator like country, ad source, membership, lifecycle stage, device type, referral stage, language, and more.
Tips To Build Multi Sites With Drupal 8
There are countless reasons why today's enterprises are aiming for a multisite setup with Drupal 8. Not only does it offer a faster deployment but also enables you to build a multisite that lets you manage multiple digital experiences from one place. However, building and setting up a multisite is not everyone's cup of tea.
While you do require an expert team to build your multisite and manage it, there are certain tips that you can also put forth in the planning phase to make things easier.
Use Drupal Modules for features

The best part about selecting a Drupal 8 multisite setup is that it lets you enjoy the flexibility of shared and custom modules. And you should make the most of it. By using Drupal modules as features, you can reuse the same features across different websites for quick deployment. You can build it once and deploy the same to all. Drupal 8 to Drupal 9 update or any other update can be easily rolled out across all websites using those Drupal modules as features.

Plan The Information Architecture In Advance

Planning the information architecture or hierarchy of the multisite setup is crucial to managing everything more efficiently. This would ensure greater standardization and consistency across the multiple sites. You can define the taxonomy, existing relationships between the sites, classifications, categorization, and more to plan the architecture.

You also need to bring together and document all the assets and elements in the enterprise infrastructure to know the type of content, process, website updates, publishings, and other elements of experience work. Map your user profiles, audiences, content, business goals, and other things to information architecture for each site also. This will help understand what elements can be reused across multisite and how you need to profile to maintain consistency yet offer personalization.

Pre-define A Standard To Be Followed

As discussed above, you need to have predefined standards to follow while moving to Drupal 8 multisite. Establishing a comprehensive taxonomy early in the development phase can save a lot of time, effort, and pain. You need to group similar types of records like the content, audience, and so on.
Automate Testing & Deployment

Any change that you deploy on the module or main codebase would run across all websites by default in a multisite scenario. A good DevOps process always comes in handy when you are planning for Drupal 8 multisite. This way, you can automate tasks and roll out updates across all the websites with minimum chances of error. Yet, testing each website after a change is rolled out is also crucial. And manual testing would blow down all your efforts in time-saving. Make sure you have the required tools to automate testing and save time in testing functionalities.

Join Hands With Experts For Multi-Site Management

The next important tip that can help you succeed with your multisite development and management effort is to join hands with an expert. They have the required technology capabilities and expertise to build you multisite and maintain the codebase. Your in-house development team can work on other important projects while these multisite experts can handle your website codebase, hosting, maintenance, updates, and more.
Join Hands With Drupal 8 Multisite Experts
It is clear by now that multisite can enable businesses to solve a number of challenges while managing multiple websites. It lets them manage all those websites without having to handle individual codes, theme settings, and more. You no longer duplicate the same code to build new websites. Rather use the same codebase to create multiple websites that represent the same brand yet can be customized for the user personas, processes, subunits, and more. You also have tight governance over the entire infrastructure.
But managing such a large infrastructure could be challenging as well. You might face problems with the maintenance of differentiated sites or find yourself being restricted in terms of innovation. You might even be prone to the risk that a single failure or error in the main codebase could lead to issues and security vulnerabilities across all sites. This is why it is always advised to join hands with an experienced Drupal expert company that also provides multisite management.
Classic Informatics is one such organization that holds expertise in Drupal development and multisite management. We have been serving a number of enterprises in building and managing their multisite.
How do we help you with Drupal 8 multisite?
We help you manage your Drupal 8 multisite.
We help you with integrations and maintenance of features/modules, new updates, and more.
We create the multisite architecture that best suits your enterprise.
We audit all your websites efficiently to create the information architecture and assist in managing it better.
We offer the required customization to enable brand consistency.
We manage the updates across all your sites to ensure all your websites are on the same page.
We build the dashboard as per the user personas or access permissions one wants to offer.
Our Drupal 8 multisite development services enable you to manage hundreds of sites running on the enterprise domain. Our expertise can help you deliver a consistent experience and even offer the customization you require.
Whether it is efficient management of the multisite architecture, ensuring brand consistency, technical control, or tighter governance, we do it all.