Why do companies often fail to engage their targeted audience across digital channels?
The reason behind this is not that they are not customer-focused or maybe insufficient market knowledge.
Instead, it is due to the unawareness of their targeted customers' real needs and preferences in their entire customer journey across digital channels.
Your customer's demands keep on increasing with every passing day. You have an unprecedented number of ways and channels to engage them throughout their customer journey.
Presently, delivering an impeccable digital customer experience is essential for revising customers' purchasing decisions and motivating them to make repeated visits.
Digital customer experience plays a crucial differentiator in transforming businesses, helping them reach new heights in this increasingly competitive global marketplace.
This article will help you build an innovative digital experience strategy to engage new customers and retain existing customers.
What Is Customer Digital Experience?
In the present scenario, what customers expect from you today is seamless access to your brand or a product and personalized interactions during their entire customer journey. Be it on digital platforms or non-digital platforms.
Thus, delivering an impeccable and classy digital customer experience is essential to drive or change the customers purchasing decisions with repeated visits.
Digital customer experience is the evolution of customer experience. It is the way customers interact with the brand across all the channels. Moreover, it is the customer journey that comes across all touchpoints, starting from deciding to purchase, checking the website, going through product and service details, and finally, making a decision. These touchpoints play an essential role in how customers perceive companies as businesses migrating to a changing digital landscape.
Moreover, it refers to the customer's perception of your brand or product. Your brand or product should meet the needs and expectations of your targeted audience to create a customer-favorable and delightful digital experience.
3 Steps To Getting Started With Customer Digital Experience
You can accelerate your business value in the market by investing in digital customer experience. By using the right time and resources, companies can explore their targeted customers' journey and what content they want to see.
Thus, they can utilize this information to create tailored, specific experiences and fulfill each of their customer's needs through every digital medium available today. So, before going into the depth of digital customer experience, let's get started with implementing digital customer experience first.
Step 1: Mapping Customer Journey First
For developing inevitable experiences, you first need to know everything about your targeted customers. What are their needs, present demands, purchase pattern, and how do they interact with your digital product?
First, you need to outline all the critical business processes that happen on your product or website. What do you think about why customers visit your page? Do they want to buy something or check the products or maybe return the item? Consider and analyze every action taken on your page. Recognizing these essential journeys is vital to the success of your digital customer experience.
By understanding their pattern and behavior, try to put yourself in their shoes. Assume yourself as a customer and consider every checkpoint of the website through navigation. Map out each step in the process and discover how your customers interact with your website with the mapping tools.
Compare and analyze the pattern of both and discover any loopholes in your designed digital journey. Use these real insights to optimize the customer journey and deliver an impeccable user experience to your targeted users.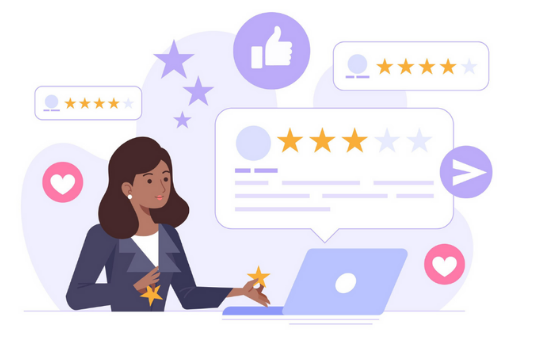 Step 2: Develop Personalized, Omnichannel Customer Experiences
Customers often want to connect or engage with the creative and engaging content scattering across the channels. To deliver a seamless and unique experience to your targeted audience, conduct audience segmentation that fragments your audience into buyer personas with different content and channel preferences. Consider each of the buyer's journeys and let your organization understand your customer needs. Check the real insights and personalize the content based on that.
For this, different use content personalization tools and platforms to create different variations of a single piece of content. With personalized content on the floor, you can quickly provide a seamless experience to your audiences across the entire customer journey. Whenever there is a customer interaction with your product, irrespective of the channel they are using, it's a tailored but consistent experience. It drives engagement between you and your audience, boosts brand awareness, and makes purchasing decisions more accessible and faster.
Step 3: Real-Time User Engagement
Now, as you have gathered all the information about your customer's interests, it's time to dig out the benefits from them. It often happens that your user does not find the answer on your website, or your prospect may not be looking in the right place.
If they don't find what they're looking for, this might affect or prevent their purchasing decision. In such cases, it's essential to have clear communication with the respective company to solve their issues in real-time.
Integrating real-time functionalities into your website provides you with automated and real-time engagement. Real-time communication helps your customers with personalized service and recommendations based on their wants and needs. It will offer you a consistent digital customer experience. Incorporating call-to-actions to your website will provide you with actionable paths and assist them throughout the digital customer journey.
How To Improve Digital Customer Experience?
Drafting a digital experience involves the managers' immense efforts and valuable time to deliver a seamless digital experience to their targeted customers. Let's dive into some quick tips to provide you with a great digital experience.
73% of customers agree that customer experience helps to drive their buying decision.
Be Clear With Your Strategy
By planning your digital strategy keeping all considerations in your mind is the first and foremost step that every business should consider before delivering customer experience. Consumers' digital interactions transitioning to online activities require an innovative digital strategy for an impeccable customer experience.
Hence, businesses can continue evolving their internet offerings and capabilities and help you boost success in delivering excellent customer experiences.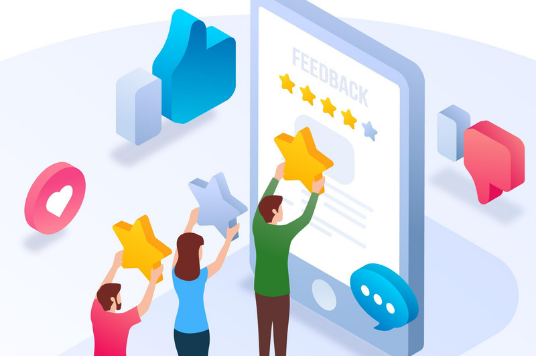 Make Your Customers Move Smoothly Across All Platforms
Be it browsing search engines to checking a company's website; a customer always needs a positive customer experience from all different channels. It's your responsibility to create a smooth customer journey that helps all customers quickly migrate from one platform to another while fulfilling their needs and demands.
Making your customer journey smooth across various devices and digital channels helps your business get closer to your customers and better understand them eventually. It ultimately boosts your business growth and revenues.
According to Smartinsights, 87% of business leaders agree that exceptional customer experience is a must for their organization.
Mobile Experience Is Important To Consider First
By enhancing the mobile experience, you can quickly and swiftly meet the needs of consumers' online interactions with the brand. Most people today use their maximum time to meet the needs of regular consumer interactions. By choosing the mobile-first approach makes customer interactions with your product/brand anytime and anywhere.
You should make fast and easy access to websites on mobile devices so that users can freely access them. Mobile optimization is fastening the landing pages load speed so that consumers can quickly view them as soon as they open a webpage.
Analyze Customers Behavior and Gain Real Insights From Customers Feedback
The behavior of the customer changes with the rapid technological change. You should analyze how customers utilize digital platforms, view and interact with your brand. Identify how they access your content on multiple platforms and achieve these insights on digital customer experiences.
Gathering instant Feedback from targeted customers helps you gain real valuable insights to enhance their digital customer experience. Customers will provide you with the right information about their online interactions with your product.
You should continuously analyze the feedback to reshape your overall digital experience to deliver to your targeted customers.
Try To Be Consistent Across All Channels
Maintaining consistency is one way to deliver an impeccable digital customer experience to your customers. Be clear about your product offerings and values and help customers feel confident in your brand.
Also, it helps to create an "omnichannel" experience for your targeted users. Omnichannel enablement facilitates platforms to get easily integrated and helps users switch from one platform to another while maintaining brand integrity.
The customer experience is the next competitive battleground.'-Jerry Gregoire
How To Build A Smart Digital Experience Strategy In 2022?
Today, most businesses are part of an unstoppable race to deliver an unseen and unimaginable digital customer experience to their targeted users. They do everything to win customers' trust and retain existing customers by offering frictionless and unforgettable digital experiences.
1. Build A Rock Solid Foundation To Strengthen Digital Experience Strategy
First, you need to build a solid, innovative, and risk-proof strategy that helps you attract and engage new customers by all means. Also, you need to be predictable about their desires, needs, wants, behavior, purchase patterns, and so on.
Businesses need to shift their interest to think more about customer-centric things.
Put yourself in their shoes. Always think customer-oriented and customer-favorable. There must be a solid foundation of your plans, goals, process, decisions, and everything you need to deliver a seamless digital customer experience.
2. Eliminate Digital Transformation Barriers If Any
To deliver an unforgettable digital experience, you must have a robust collaboration between your IT, marketing, and other business elements. Your marketing team is the cornerstone or strong pillar of your digital experience strategy and plays a vital role in handling customers across all touchpoints throughout the customer journey. All the teams must work collaboratively with the marketing team to stay ahead in this fierce competition.
Your marketing team needs to ensure all this to eliminate digital barriers if any:
Be clear to organization goals and plans
Pick the right set of technology solutions
Select the right targeted audience
Make sure to deliver personalized content that transforms digital touchpoints into engaging experiences.
3. Be flexible and scalable when building a digital strategy
So, as you can see, the customer's expectations have increased, and it's time you should make your digital strategy like this that perfectly fits all-purpose.
Make a strategy that provides speed, flexibility, scalability, efficiency to the customers during their customer journey. Respond to their queries quickly and save their time as well as yours. Be efficient in what you are delivering to your customers and eliminate unnecessary processes.
Make your strategy changes quickly with the changing business environment and customers' needs.
4. Choosing The Right Tech Stack Will Make You Win
Placing the right technology at the right time and making quick decisions to technical solutions reduces your process workloads and allows multiple channel offerings and great digital experiences.
The best technology investment you make will help you improve the digital experience. You should train your teams to build a positive culture and understand how to get the most of the technology. They should use their skilled expertise and experience in making the right tech decisions that boost your business growth.
5. Mitigate All The Risks Involved
No business exists without any risk. Almost every business and every project involve different risks. You might see failures if you don't take them seriously. You must be aware of the risks involved in delivering excellent customer experiences. To eliminate this, you need to conduct a few things like:
Conduct thorough, in-depth research and testing
Provide training to your teams on the latest technology
Create a secure platform to test, experiment, and innovate
Give priority to realistic risks
Use predictive analytics to identify risks and mitigate them with intelligent solutions.
Always keep all the teams in the loop, sharing successes, practices, and strategies.
'You've got to start with the customer experience and work back toward the technology – not the other way around.' – Steve Jobs
What do Customer Digital Experience Trends say?
Here we have listed down the trends showcasing the future of the expansion of digital customer experience.
1. Increased Number of Chatbots
No one of us a few years back had ever thought that chatbots could be a reality one day. But today, many businesses develop chatbots to delight their customers with quick service and fast response. It is the best human tool with hyper-personalization that engages with customers instantly and enhances their digital customer experience.
But at the same time, the chatbots are limited and can only perform a predetermined set of actions. With chatbots onboard, the pressure on customer support teams minimizes as chatbots can quickly answer 80% of routine service questions.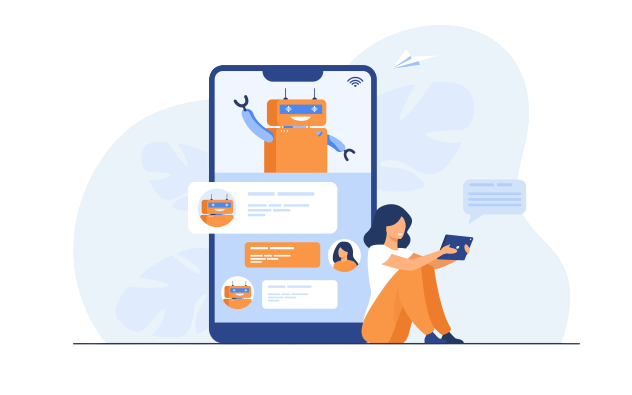 2. Improvements In Artificial Intelligence
Whenever there is a talk about Artificial Intelligence, you often think of automated business processes/tasks and seamless, personalized experiences.
AI acts as a critical differentiator in modern business. You can program it your way to send messages to your entire customer base. Also, you can collect data from the CRM and personalize the message with the customer's information. It completely changed the look and feel of the message sent to the clients. As AI is enhancing, you should expect more features and functionalities to appear in your marketplace.
Today's customers crave personalized experiences, and AI is the only tool that lets businesses deliver users a seamless experience.
3. More Focus on Predictive Analytics
Predictive analytics is basically how your targeted customers react to the changes in your business. It makes you understand the customer behavior and purchase and lets you improve on that.
Predictive analytics has become a fundamental tool companies use with the continuous evolution of AI and machine learning in the present digital landscape. It will give you real customer insights by analyzing customers' feedback, as it makes it easier for companies to make quick and correct decisions for their company.
4. Augmented Reality Is Going To Boom In Near Future
The growing trend of Augmented reality has emerged a lot of business opportunities. It connects your real images with digital elements.
You can see a lot of potential in the implementation of augmented reality while delivering customer service. Some companies often use it as a substitution with an in-person customer experience by showcasing product information. It introduces itself as a "try-as-you-buy" experience. It helps companies let their products test out on the AR version on their computer without going through the hassle of buying your product or asking for a trial. It ultimately makes it easier for customers to scan the product they want to buy, check out their reviews, product details, and buy them.
Digital Customer Experience Is A Key Differentiator
Now that you have very well understood how to implement the digital experience strategy efficiently, it's time to get started.
Every one of us wants to get delighted with the best and unique digital experience. At the same time, we need quick responses from the brand experience we interact with. The process and strategy mentioned in the post help you build the right and compelling customer experience strategy, capturing the market in no time.