Planning to outsource your next product development? Download our
Complete Guide To Outsourcing Product Development
and get the complete analysis of the outsourcing situations, advantages & cost included in the endeavor. It will help you to calculate the cost-benefits of outsourcing, and some tips and strategies to succeed.
After the revolution of the business industry, the idea of big data analytics has been dominating for a while now. Besides, the market worth of big data analytics is estimated at around $274 billion. Currently, most organizations clearly understand how they can capture massive amounts of data and incorporate analytics to uncover insights that are absorbed into the organization's operations.
In addition, the benefits accompanied by big data analytics are considered the essential aspect that companies should strongly consider to establish incredible business brands that thrive. For any organization looking to harness its operations and capitalize on its market potential, big data analytics is an essential aspect that needs to be considered to facilitate the success of the business brand.
Thinking to build a SaaS Product? Read these blogs for better understanding:

How To Build A SaaS Product?
Best frameworks for SaaS development
Top 7 Best Practices For A Successful SaaS Development
How Much Does It Cost To Build a SaaS application?
It's no secret that big data technologies provides various opportunities that can help enhance your business's success. However, before you stand a chance to enjoy the benefits accompanied by this technology, you need to have a clear understanding of what it is and how it can help you enhance your company's success. Let's dive into details!


What is Big Data Analytics?
The term big data is a massive amount of data that includes structured and unstructured data generated from multiple sources within an organization. Big Data is so enormous to the extent that the primitive data processing software cannot be able to process and manage it accordingly. Big Data can identify the business problems that were initially not identifiable.
In most cases, big data is divided into three portions, including the data containing great variety, data coming in increased volumes, and at a higher velocity. This data is extracted from different sources such as social media, sensors, mobile apps, and websites. Companies use this data to evaluate the details of their customers. Big Data can provide purchase history, likes & dislikes of customers, and their searches.
Big data analytics utilizes various analytical techniques and data visualization to examine massive data sets and uncover more information such as any hidden patterns, trends, consumer preferences, and correlations. The aspect of data visualization enables organizations to make informed decisions that enhance efficient business operations, happy consumers, and increased revenue generation.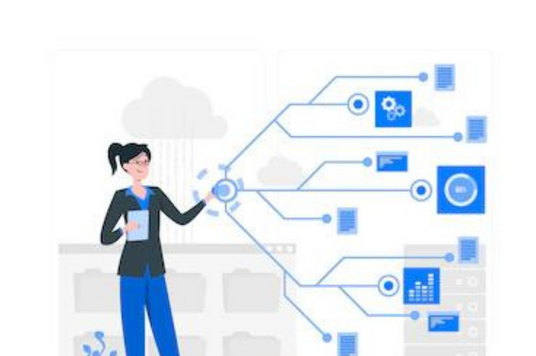 Importance of Big Data Analytics
Regardless of your company or startup size, you can benefit from big data analytics effectively. Even though many people are unaware of some of these important, let's check them out and enlighten them!
Identification of Potential Risks
Businesses encounter lots of risks in their daily operations. Most of these risks either have a long-term or a short-term impact on the businesses. There is a need to have a practical methodology that can help you counter such possibilities to enhance the success of your business. Big data analytics plays an integral role in enabling business owners to develop proper risk management processes and strategies that can favor the continued growth and development of the business.
The Big data analytical tool aids in reducing business risks by optimizing critical decisions. It can encounter unexpected events and potential threats that can affect the performance of the business.
Once the risks are identified, it becomes easier for the company to tailor effective means to ensure that everything is running swiftly.
Customer Acquisition and Retention
Considering the digital footprints of your customers can help you get a lot of information about their purchase behavior, preferences, and needs. Companies can use big data analytics to monitor consumer patterns and behavior, allowing them to tailor products and services depending on their specific needs and preferences. This is an excellent strategy to enhance customer satisfaction, build trust, and enhance the amount of revenue generated by the business.
Amazon is one of the biggest business brands that use this strategy to attract potential customers from different localities. Besides, the strategy has proved to be functional, given that the company records a lot of sales and generates significant amounts of revenue from its business operations. The only thing you need to monitor is the custom activities and the purchase history to ensure that you have clear ideas about what consumers want. The best way to analyze customer survey data is the CSAT score survey chart.
This information will help you build a comprehensive business brand that will retain potential customers in the long run. Also, it can help you build trust across the business industry, provided that most consumers prefer brands that tackle all their needs.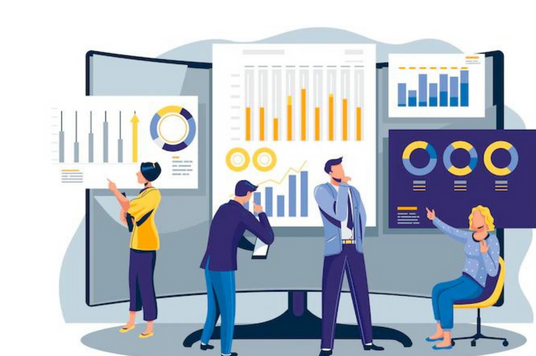 Cost Optimization
When running a business, you need to be extremely careful with the cost that you impose on your products and services. Big data analytics helps optimize costs by analyzing large volumes of past data to ensure that you do not overcharge or undercharge your customers depending on your products and services. This is an advantage to both the business owner and the consumer since the cost you impose on your products can easily attract or send away potential customers.
In most cases, organizations use big data analytics when they want to minimize the product return cost by calculating the chances of product returns. This means that organizations can easily adopt suitable measures to mitigate the product return losses to ensure that the business makes the required profits from its products and service sales.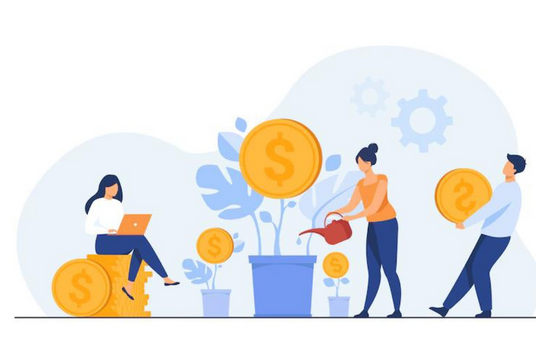 Focused and Targeted Promotions
Big data allows business owners to develop and deliver customized products and services to their customers. This means that there is no spending money on promotional activities that do not deliver anything. Big data analytics helps business owners analyze customer trends, monitor online shopping activities, and identify point-of-sale transactions.
The insights generated are mainly applied in crafting targeted campaigns that enable business brands to operate depending on the customer's expectations. As a result, this aids in building customer loyalty which is a crucial aspect of any business that wants to succeed. Also, this helps control the amount of money spent in facilitating marketing promotions to secure more customers across your market audience.
Hiring a remote team gives organizations the ability to reach across the globe. These blogs can help better.
Enhances Innovation
The data insights you generate from your big data analytics serve as the critical aspect of innovation. Besides, big data enables you to update the existing products and services and innovate the old ones. The amount of data collected from the business operations helps the stakeholders to identify what customers prefer most. This information is mainly meant to help you navigate the product development process and ensure that you have the right products and services that suit your customers.
In addition, big data visualization can help you twist your strategies and improve your marketing techniques to ensure that you are on the right track. This can also be applied in tracking customer reviews and monitoring competitors to ensure that your business brand is within the required line of performance.
Bottom Line
Approximately 72% of business executives rely on the use of big data analytics in their daily operations. However, despite this reality, multiple untapped possibilities within the data world are not yet untapped. The exciting thing is that many data professionals across the industries can easily help organizations get the best out of the data generated from their operations. When all this is done effectively, it becomes easier for businesses to develop and increase their revenue generation.