For all those who are planning to outsource, we have put together an Outsourcing Costs Guide. This is an all-encompassing guide that will tell you everything you need to know about your costs, calculations, savings, and tips to save more for a successful outsourcing relationship. You can also Download Outsourcing Costs Guide now and read it on the go!
Quite often, an offshore agile web development approach is viewed with skepticism. A September 2012 Forrester report on agile development states that an offshore approach adds complexity in terms of communication of the workflow, tracing backlogs and other such troubleshooting. Hence one should leave no scope for wrong methodology or bad management decisions when an offshore agile team is the intended workflow. So then what are the proven ways of managing an Offshore Agile Development Team?
Starting Small
Keeping the agile team small at the initial stages is one of the proven methods to better management of an offshore agile development team. Give the prerequisite time for better structuring of the work and better relationship. To quote an example, Hotwire opted to offshore agile development but then the approach was a success partly because for the 1st year and a half, Luxoft, their IT outsourcing service provider, was associated with them only in terms of basic testing and simple automation. The small team ensures less team inter-dependencies. It is necessary to skim through the first few iterations and let the customer-provider relationship build. Effective time-boxing work can also be a smart decision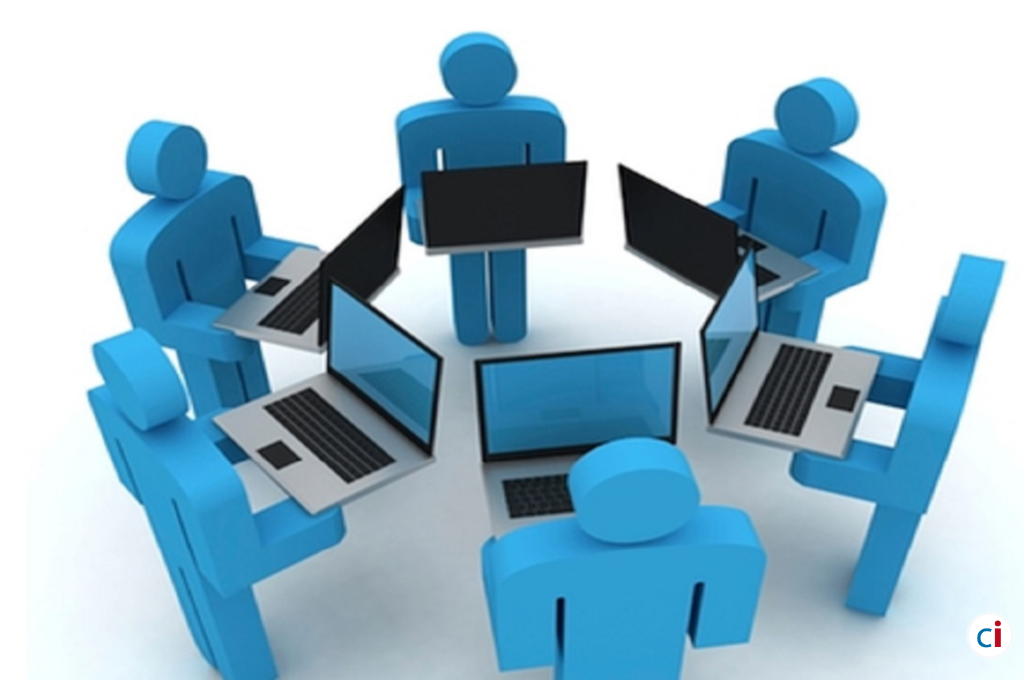 Benefits of a hybrid model:
A 50/50 offshore-onshore model is an ideal situation for an effective offshore development team. This model ensures a workforce a couple of hours away to tend to the customer directly and at the same time has an equal strength in the offshore team. The offshore-onshore model lubricates the difficulty in managing a completely offshore agile development team. Spotify.com's agile approach worked because of the well distributed workforce into clusters they called "squads". The "Squads" were assigned their respective specific functions and were autonomous. To know more, please visit here.
To briefly sum up what a hybrid model helps in:
Engaging the customer/stakeholder: When the work is distributed in the time zone where the customer is based, engagement increases automatically. Transparency into the engagement: Hybrid model allows more visibility to the agile development approach. Reliable deliverables: Agile model without a hybrid touch is riskier in terms of mistakes and takes more time to integrate into an effective development solution that comes up with reliable deliverables. The added transparency and the engagement shall throw light on the status of the deliverable. Predictable scheduling: Monitoring makes it possible to come up with proper schedules. It cuts down on the risk and provides foresight. Quality: Hybrid models have been proven to provide better quality than agile models.
Hands-on management approach
A hands-on management approach is best suited for offshore agile development team. Micromanagement can help in keeping the team pro-active and giving better quality and quick output. It ensures an environment of constant motivation and a positive challenging atmosphere to ensure more productivity. The hands-on management approach enables managers to be completely involved in the development phase which adds value to the end product. The scrum master needs to be highly efficient and if possible should be well versed in both the languages of offshore and onshore. The offshore team must have a formal training of scrum. To outline the advantages of a hands-on management approach would be:
Management in sync with development
A pro-active atmosphere
More accountability
Enhanced transparency
Better time-boxing possibilities
Onsite training:
Hotwire's business model has effectively shown an example of effective management via onsite training. Training shall help in minimizing the problems that customers face when hiring offshore agile developers. In the initial stages of the engagement, the onsite training needs to be facilitated for the best results. The mantra is to maximize the training budget to maximize productivity. An Agile coach can add the kick-start the approach requires. As with a hands-on management, the coach can set the standards and dictate the good habits to be inculcated as a part of going Agile.
Also, during the crucial transition period into the agile fold of development, a transition backlog needs to be created which enlists the work items required for the transition and all these responsibilities can be taken by the coach. Plus the onsite training enables the workforce to reach out to a voice of experience and also have a guiding hand. Even the scrum master can seek benefits from the advantages of onsite training. To outline the benefits of onsite training would be -
Kick-starts your development approach
Ensures prior skill and knowledge management
Adds experience without the years
Removes technical hiccups in transitioning into Agile
Time zone management:
The hybrid approach also brings with it the requirement of managing time zones. If proper management is not taken care of, it can lead to disengagement, confusion and low productivity. It is high priority to manage effectively the distribution across time zones.
A rhythm in the workflow needs to be encouraged – this rhythm develops from arranging meetings at the right time to taking decisions at the right hour. There is always a pattern in which successful businesses work in regards to such rhythms and this needs to be understand.
| | | |
| --- | --- | --- |
| S.I.No. | Quick checklist to managing the huffs and puffs of Offshore Agile Development Teams | Tick mark |
| 1 | Common Vision | Yes |
| 2 | Regular demo sessions | Yes |
| 3 | Maintain optimum offshore contact | Yes |
| 4 | Go for a hybrid approach | Yes |
| 5 | Keep it small | Yes |
| 6 | Give it time | Yes |
| 7 | Increase stakeholder engagement | Yes |
| 8 | Channelize work across time zones | Yes |
In case of agile development approach, this rhythm becomes more important for holistic reasons. A common denominator like language and cultural similarities can help. The distributed teammates need to be treated likewise in terms of meetings, daily activities, communication and other events and should not feel disengaged.