Estimating software costs is considered crucial in the software planning process. Calculating the exact cost of development and efforts is quite challenging and tedious due to the dynamic nature of custom software development. Calculating software costs can even compromise the software's success.
Estimation of the development cost is to be done correctly as it allows companies to gain control over software development progress. Also, it helps in reducing the risks and ensuring higher software quality.
Let's find out what are the factors that impact software development costs.
1. Size Of The Software
One of the significant factors that impact the cost of the software is the size. Small-size platforms don't take much time to develop the software as they get built on hourly rates. But, at the same time, massive projects will ultimately cost you more as they pay on an hourly basis. The size of the software always matters a lot as it indicates how much effort and members require to build software.
Moreover, if a product is to be accessed or utilized globally, a lot of effort and workforce is required as the size of the software would be large.
2. Software Complexity
The software can be categorized into a basic version, moderately complex, and highly complex app. The more complex app, the more investment it requires.
In-app development, the number of screens developed will decide the price of the app. If there are more screens, the price will rise. Otherwise, it will go down. The apps with fewer screens are cheaper to develop than larger ones with more than 40 screens.
Integration, security, and data support features are the add-ons that increase the app's complexity.
3. Software Design Requirements
Software design cost includes UX/UI design, architectural design, and basic design of a website or an app. The website or app interface is the one that engages users at first sight with their visuals. An interface that is user-friendly and delivers a smooth customer experience. The menu, font, color, navigation of an interface impact how it is visualized.
4. Software Development Approach
Choosing a software development approach indicates how you conceptualize and create the software product or service. Different software development approaches and methodologies usually follow, including agile, spiral, waterfall, hybrid, or iterative processes providing, depending on the software product developed.
The processes, methodologies, and workflow in each of the models are different. Each of the models works differently and has other costs involved.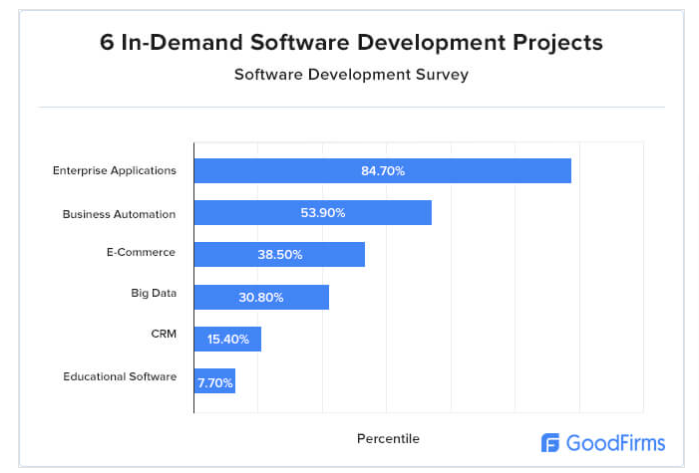 5. Freelancer/Development Team
Be it a freelancer or a development team; whosoever works on building custom software, the costs involved in developing them are different. You can control your prices if you hire a freelancer or custom software, developer. On the other hand, if you hire an entire development team, the per head cost of a team is comparatively greater.
Though, this assumption is not always accurate. The cost of software development depends on the expertise and experience of the developer. Hiring inexperienced developers may lead the development process a bit longer. So, it's best to hire an experienced developer with a rich skillset to boost the revenues.
6. Data Migration
Custom software development for an existing business requires some degree of data migration. For this, software companies often prefer keeping a backup with the help of external databases.
Massive storage of data and data migration are essential factors while developing eCommerce websites.
It also contributes to the software development cost. It all depends on the amount of information required to be integrated.
How To Estimate Average Software Development Cost?
Estimating custom software development costs is never an easy cakewalk. You need to consider all the software aspects that affect the software development cost.
Here are three main factors that most affect software development costs:
Type of Software
Size of Software
Development Team Size
Here they are:
1. Type Of Software
The development teams usually develop four software types.
Here they are:
Building New Software, or Custom Software development
Software Modification/Upgradation
Software Integration With Existing Capabilities Or Processes
Web-Based Software Development
Each software type requires different team resources and time and development efforts to build a specific software. Analyzing the kind of software is considered the first and foremost step in estimating software cost.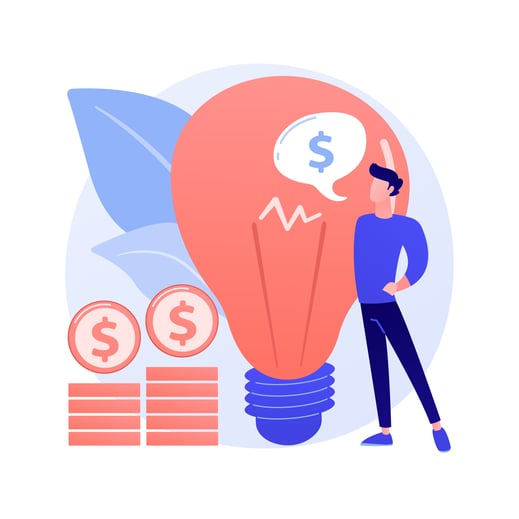 2. Size Of Software
The second factor in estimating cost is the size of the software. There is a slight correlation between the complexity of a project and its size. But this case is not always valid. Here are the sizes of the software.
The small size of the software involves minor changes. It includes small changes to the user interface or bug fixes.
The Medium size of the software deals with a single source of data. Software modules like small mobile apps or a web interface, or an existing inventory system come under this category.
The Large size of the software solutions includes software that is more in-depth and complex. This software requires integration with multiple systems, database components, security, and logging features.
3. Estimation Of Time
The factors mentioned above (type and size) can now determine the possible timeframe:
The above table estimates a software project's time frame. It shows you a quick estimate to customers regarding how much time software takes to complete?
Here is the way to estimate software cost: Project Resource Cost x Project time = Project cost
| | | | | |
| --- | --- | --- | --- | --- |
| | Small | Med | Large | Ent |
| | Weeks | | Month | |
| Soft Modification | 1-2 | 2-6 | 2-6 | 4+ |
| Web Development | 3-6 | 4-8 | 6-18 | 3-6+ |
| Soft Integration | 2-6 | 2-6 | 6-12 | 6+ |
| New Software | 4-8 | 3-8 | 6-18 | 8+ |
However, you may use some resources in more than one project as most resources do not work full-time on a project.
Risks Involved In Custom Software Development
Every software development comes up with a myriad of risks, and custom software is no exception. These involve many factors that contribute to the project failures. Here we presented you with a few of them:
Being Over Ambitious
The arrival of a new software project into the company portfolio is always a matter of excitement. The team usually gets excited about the new idea, opportunities, and challenges of the software idea.
It's natural to build software that solves many problems and satisfies multiple needs of the clients.
Each of the team members feels positive about delivering an efficient software product in the end. Instead of being over-excited and thrilled about the project, you should think practically about providing that project on time and efficiently.
Use an MVP approach at the initial stage of product development and avoid being over-ambitious in the early stages of development.
No Specific Aim To Focus
Indulging yourself into a custom software development process can be daunting if your vision or goal is not clear and defined. The software development process does not run smoothly or in the right direction as you don't have a clear vision or aim.
You are about to invest a considerable amount of funds, resources, and time without having a focused purpose. It is one of the significant business risks that startups usually face in their initial stage.
Poor Communication
Poor communication is one of the crucial risks that occurred while developing custom software. Lack of communication is the biggest loophole and a severe risk for project failure in the software development process.
Proper communication is crucial to ensure that the entire development team understands the project requirements, aim, scope, and timeline.
It's necessary to thoroughly share all the new product channel specifications and the timeline to deliver the project. The developers should engage themselves in all project-related discussions and meetings to understand every aspect of the project developed.
Seamless and transparent communication between the two ensures the project is running on the right track.
Inaccurate Or Inappropriate Software Estimates
Lack of communication can lead to the project's big failure and affects your company's budget for custom software development. Flawless and regular communication between the team members and managers leads to a detailed understanding of budget constraints, requirements, and timelines.
It enables development teams to provide an accurate project estimate and a clear vision of the overall roadmap to custom software development.
Product Failures
It often happens that most of the apps that are built are left abandoned. They are created but not launched or promoted. Software processes are developed, monitored but never get upgraded time-to-time. The product failure risk is one of the most significant risks as you have invested a lot of time and effort in the development process. The teams then lose interest in the product as they are not engaged in it through time.
Risk Mitigation Strategies
Every software development comes with a lot of risks involved. Similarly, the risks associated with custom software development have risen, and many techniques and strategies that strive to mitigate the threats have evolved. The risk mitigation strategies have paved the way for the future success and growth of the software.
Begin With An MVP Development
Custom solutions have the potential to experiment with anything innovative and customized.
To develop robust digital and customer-centric products, you need to make more strategic decisions while considering software development.
For this, you need to start with an MVP development process. MVP is a repetitive development process that provides you with a digital product with minimal features and low cost.
Here you get the customer-satisfied product without investing huge funds.
Your MVP would be the beta version to get your product idea tested by early adopters. MVP helps you test your product idea and transform it into a reality while improvising it or completely pivot based on your findings.
Follow an Agile Approach
Agile methodology helps you get the right custom product by managing business processes or tasks into a series of iterations or sprints.
With agile in hand, new modules can be added or reworked with each iteration/sprint. Agile development provides you with significant flexibility and scalability to your product and the business when combined with MVP strategy. It is an essential consideration as the software industry changes rapidly and efficiently with changing industry demands and trends. Incorporating new features and functionality into your product can bring a significant change to your business.
Manage Technical Risks At Earliest
As we know that trending technologies play a crucial role in custom software development, the skilled team of professionals takes ample time to research in-depth to implement them efficiently. It is understanding each of the technical aspects while software development can be challenging. Also, it involves many risks on the developer's counterparts. Finding the strengths and loopholes in the technical architecture takes you a path towards getting a robust system.
Frequent And Seamless Communication Process
One of the significant reasons behind major software failures is the lack of a proper communication process. There should be no communication gap between the teams, managers, and clients. An appropriate communication channel connecting every team member with managers and leaders is necessary to build seamless communication.
Also, keep your clients in the loop. Regular meetings and discussions are essential to avoid any misunderstanding or confusion.
Project timelines, estimate concerns, development bugs, and scope are crucial points needed to discuss the smooth software development process.
Hence, clear and flawless communication during the entire software development cycle keeps all team members on the same page.
Conduct Testing Thoroughly
Once done with the software development process, testers should start performing testing thoroughly. All kinds of testing are the channels conducted to track errors, bugs, or any loopholes in the software developed.
There should be no room left for any bug. Developers must perform frequent testing to search and rectify issues that would have crippled the entire software. Testing at an early stage with efficient testing methods and tools ensures healthy and bug-less software delivery to the customer from start to finish.