Are you looking for a mobile app development company in the UK? Do you have a fantastic app idea and need help to search for a leading mobile app development company?
With more than 6.3 billion people across the globe using apps on their smartphones, it's no surprise that the mobile app industry is booming. App usage and smartphone penetration are still growing at a steady rate. According to research, total revenue for mobile app development will reach 935.2 billion in 2023.
The growth of mobile apps is not just about smartphones; the number of tablet users has increased for the last five years. We are a part of the world where everyone's eyes are always on mobile screens. Be it for playing games, chatting with someone, watching movies, or enjoying music.
Smartphones are all about mobile apps; to be a mobile app development leader, you need a partner to build your app. In this blog, we have shared the top mobile app development companies in the UK in 2023 to help develop your app.
#Classic Informatics
Classic Informatics is a global product engineering company delivering digital, web a,nd mobile solutions at scale. It enables businesses of all sizes with end-to-end mobile app development services for better efficiency, engagement & elegance. With more than 20+ years of experience in the digital industry, the company provides teams that work as an extension to your existing development teams and eventually become a part of your organisation.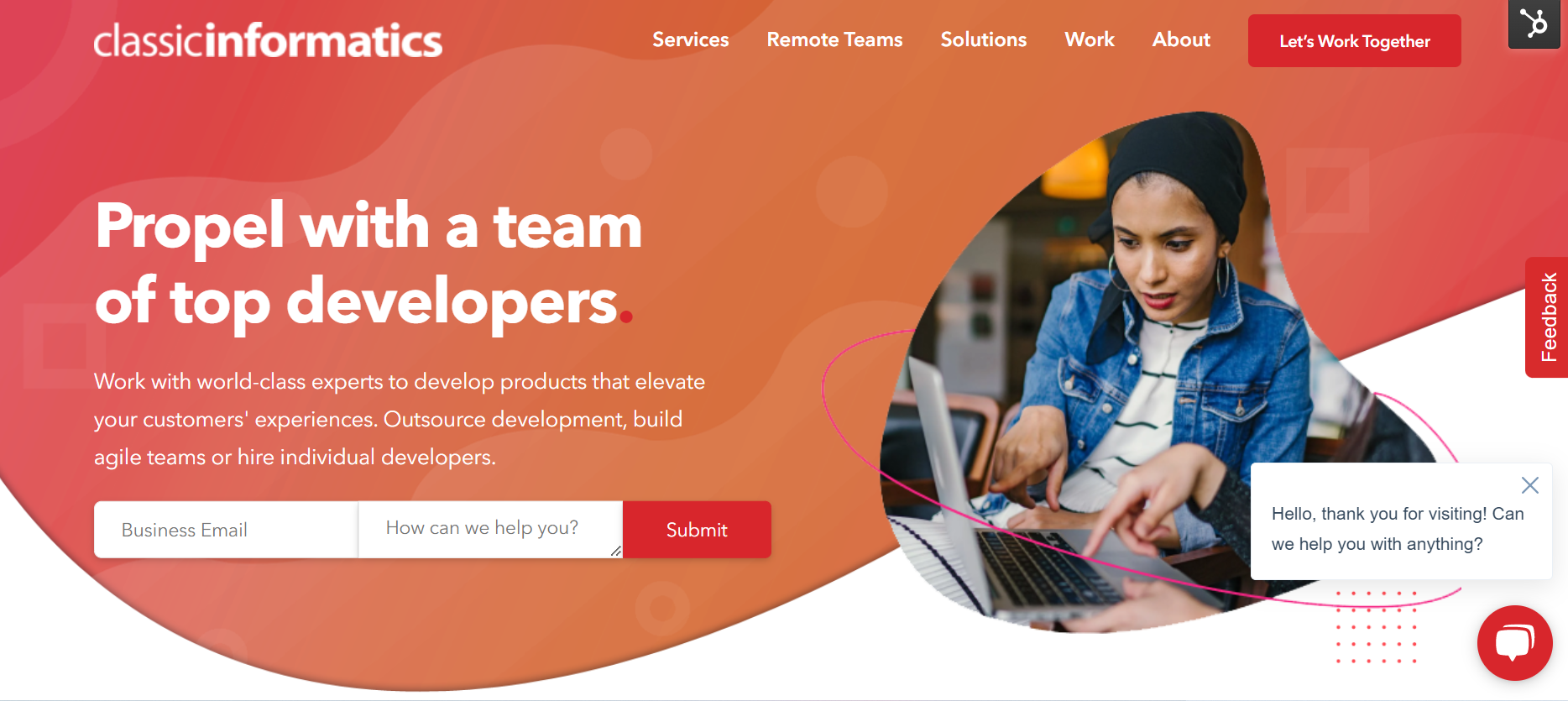 They collaborate with startups, SMEs & Enterprises to build and deliver user-centric products and solutions. Highly experienced in multi-shore interactions, the experts in Classic Informatics have core knowledge of Mobile App Development to accelerate the development cycle while being on time and cost-effective.
Since its inception in 2002, the top mobile app development company has its sales office in the UK and Australia, while the core team works from India. One can quickly build a team or hire an individual developer from Classic Informatics, as they offer customised solutions that can be tailored to suit your needs.
Service Focus Area
#SovTech
SovTech is a leading UK software development company providing businesses with innovative software and digital transformation services worldwide. With a team of experts from mobile app development to artificial intelligence, SovTech helps businesses scale by creating world-class software that drives growth, efficiency and digital excellence.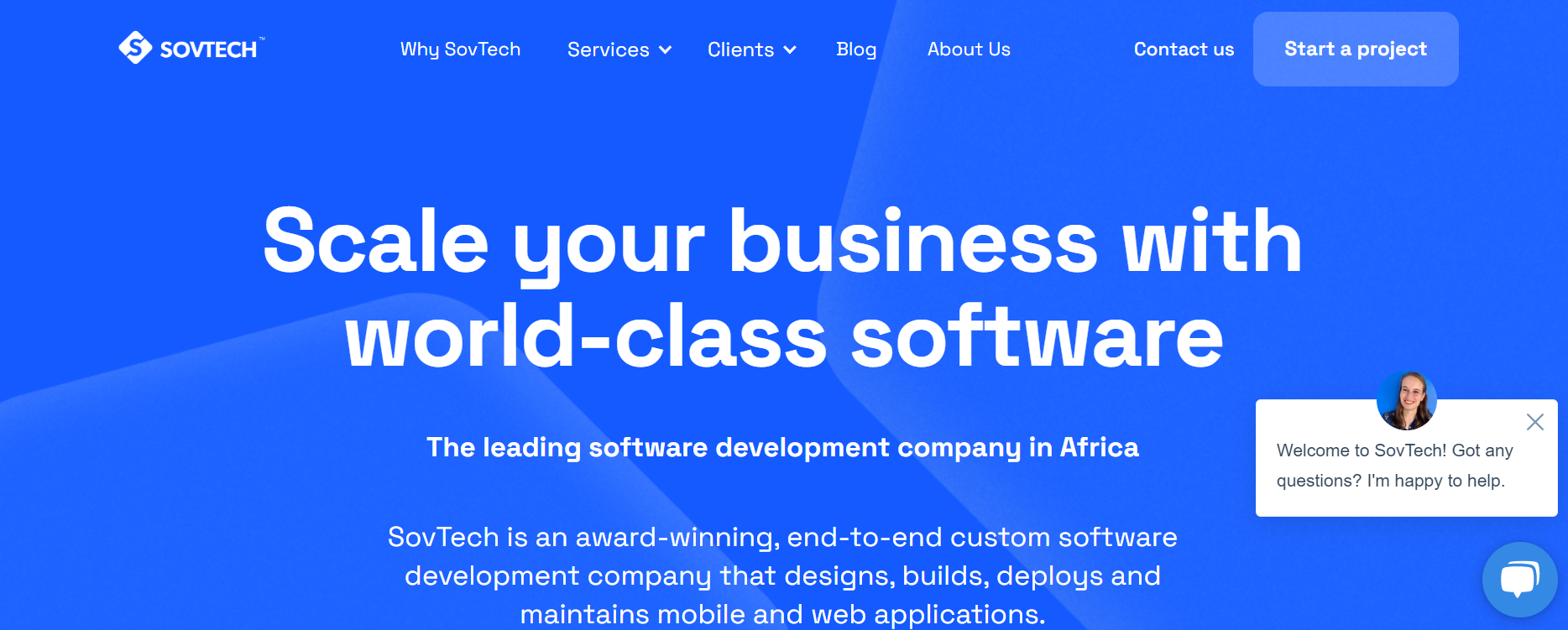 From concept to implementation, SovTech's holistic approach ensures clients receive customised software solutions tailored to their unique business needs. Whether you're looking to drive growth, increase efficiency or stay competitive, SovTech UK has the expertise and experience to help businesses scale and thrive in the digital age. Given this wide variety of delivered solutions, SovTech knows what kinds of problems need tech solutions, and they have vast experience in creating bespoke solutions to problems within specific fields.
Service Focus Area
Blockchain Technology
Mobile App Development
Artificial Intelligence
#Apadmi
Founded in 2009, Apadmi creates technology to keep leading organisations and their customers moving forward. They do that by creating digital products which solve complex problems and deliver enriching experiences for people on the move across mobile, web, and digital platforms.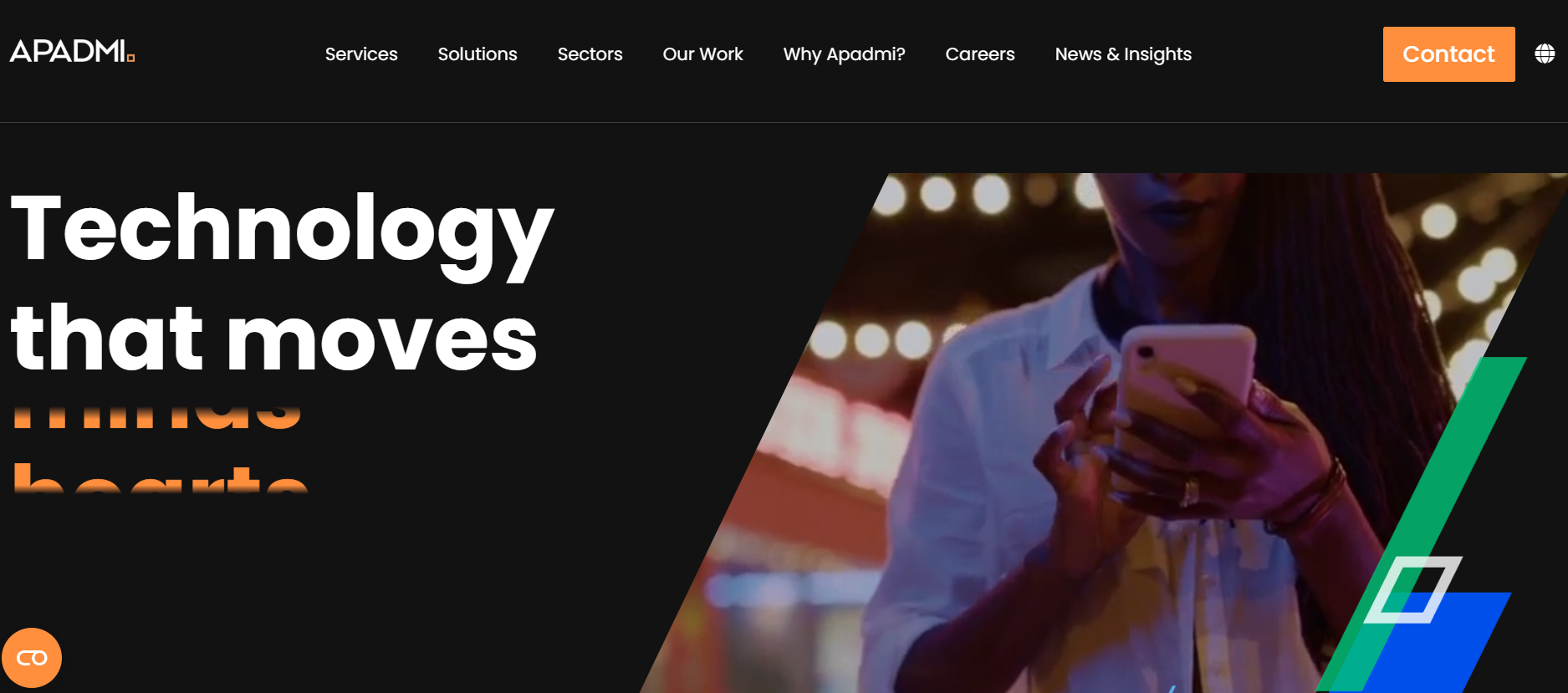 With a team of 200+ experts, the top mobile app development company has worked with its clients to define the digital vision, design and engineer transformational products. Their work helps to solve business challenges for the likes of Domino's, Co-op, NHS, Chetwood, BBC, SailGP, Wattbike and Chelsea Football Club.
The company aims to define the way they approach their work and enable them to help the clients and their customers to keep moving forward. The professionals at Apadmi strive to do the right thing, solve challenging problems, ask the right questions and be proud of their work while building products that perform.
Focus Service Area
Mobile App Development
Web Development
Custom Software Development
#3 SIDED CUBE
The ISO-accredited app development and digital product agency are on a mission to use technology to improve millions of lives. They build digital platforms with global organisations and movements to make change happen.

They build digital platforms with global organisations and movements to make change happen. Since their ambitious beginning in 2009, they have put social impact at the heart and soul of everything they do- Reaching communities in over 87 countries and 100+ million global downloads. From startups to large enterprises, they collaborate with all business sizes.
As a team, 3 Sided Cube is united in developing the best possible technology solutions to solve a comprehensive scope of global problems, such as the fight against natural disasters, combating deforestation, creating solutions to overcome the shortage of blood donation, and helping to reduce the impact of plastic.
Focus Service Area
Mobile App Development
UX/UI Design
#Exyte
As an award-winning Mobile and AR Development Company, Exyte helps startups and SMEs grow businesses with amazing apps. Founded in 2014, the company provides systematic updates while the client gives timely feedback. The ethics they follow provide mutual respect to both parties.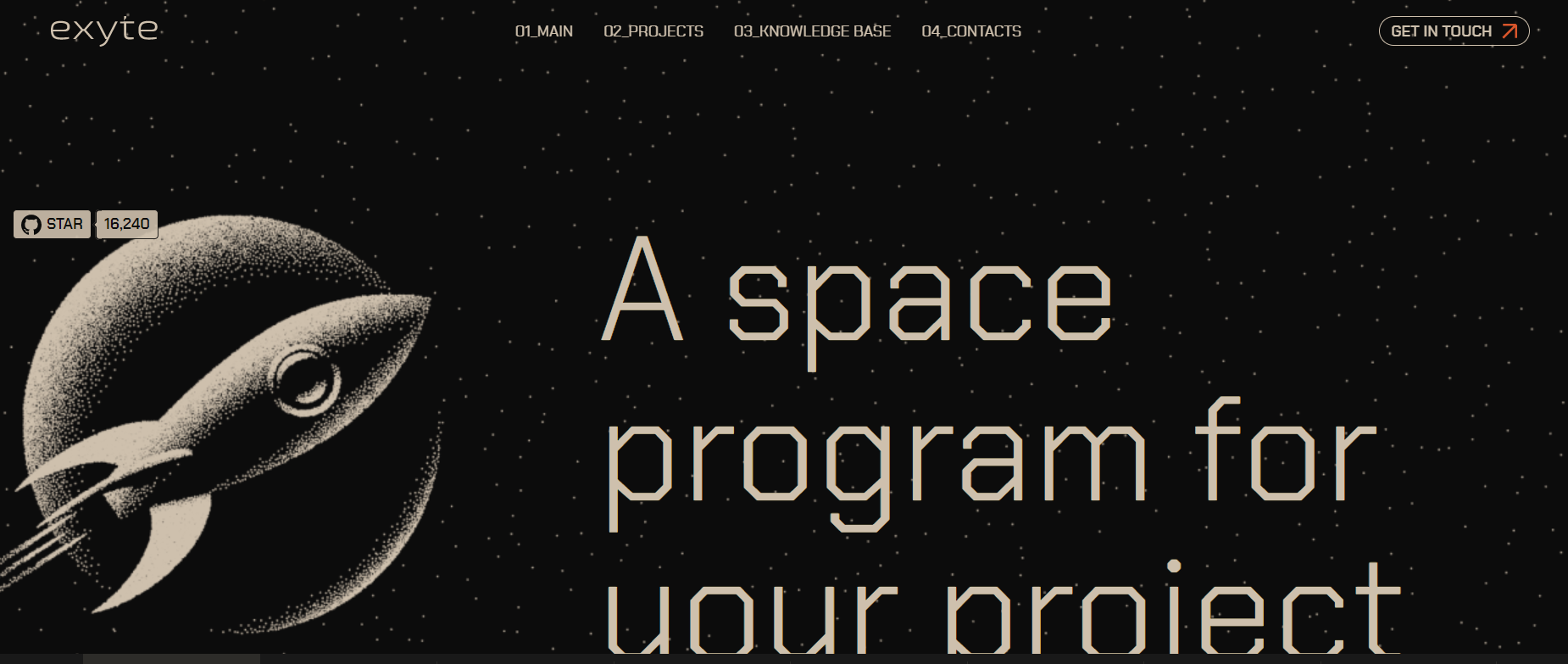 The company comprises full-time skilled professionals and experts in the latest technology and mobile app development, providing support and cost-effective, scalable product output at its best. They create long-term relationships with their clients by the right approach, with 15000+ starts on GitHub and 50+ completed projects.
Focus Service Area
#The Distance App Developers
The Distance is an award-winning app development company, voted as one of the top 5 app developers in the UK. Founded in 2009, the company serves customers worldwide from offices in London and York.

The experts build robust apps for iOS and Android devices that offer customers the best user experience. Every app they create is designed and developed to suit each client. The company offers consultancy and guidance throughout the entire process, from the initial idea to launch. With protection via their mutual NDA, they help customers validate the feasibility and help structure a roadmap to bring their ideas to life.
Focus Service Area
Mobile App Development
Digital Strategy
#Magora Systems
Magora is a UK Web & Mobile Development Company that offers digital services to businesses across a broad range of industries, including Pharma & Medtech, Edtech, eLearning and eCommerce; whether a B2C or a B2B project, the first thing that the company does is to understand customers goals, product and the end-users needs.

Established in 2010, Magora is driven to create web and mobile applications that deliver outstanding results! The approach it follows is based on the principles of transparency and honesty. They are experts at Mogora Systems concentrating on your goals and want to become a valued partner to help your business thrive. The team knows various areas, and we offer various digital services.
Focus Service Area
Mobile App Development
Custom Software Development
Web Development
#Netsells Group
Founded in 2009, Netsells is a digital product consultancy working across web and mobile in the UK. The company helps organisations transform through technology, turning commercial strategies and new ideas into clearly defined digital products.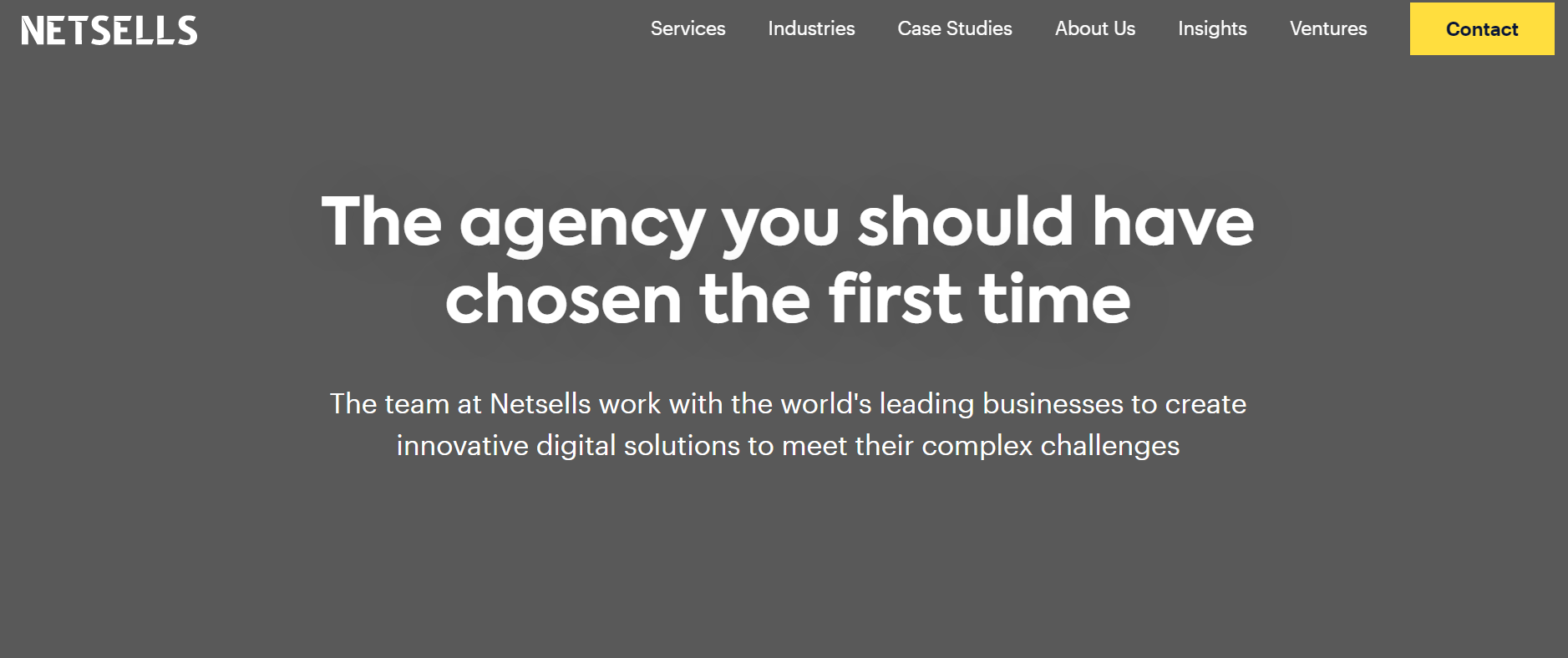 With more than 10+ years of experience, the top mobile app development company offers service to a wide range of clients, including Trainline, Warburtons, Hiscox, NHS and Uber. Alongside household brand names, Netsells loves working with startups to develop innovative technology solutions that will change the world.
As a part of their development cycle, the experts at Netsells provide global services and solutions across strategy, consulting, design, and development, including features like responsive design, dynamic pricing, etc., from our offices in York and London. With a team of 50+ professionals, the company has delivered projects from £50,000 - £2m +.
Focus Service Area
Mobile App Development
Web Development
BI & Big Data Consulting & SI
#CoreBlue
As a top software development agency in the UK, CoreBlue aims to empower businesses that want change through custom software and technology. Their purpose is to empower change and positively impact business and Government.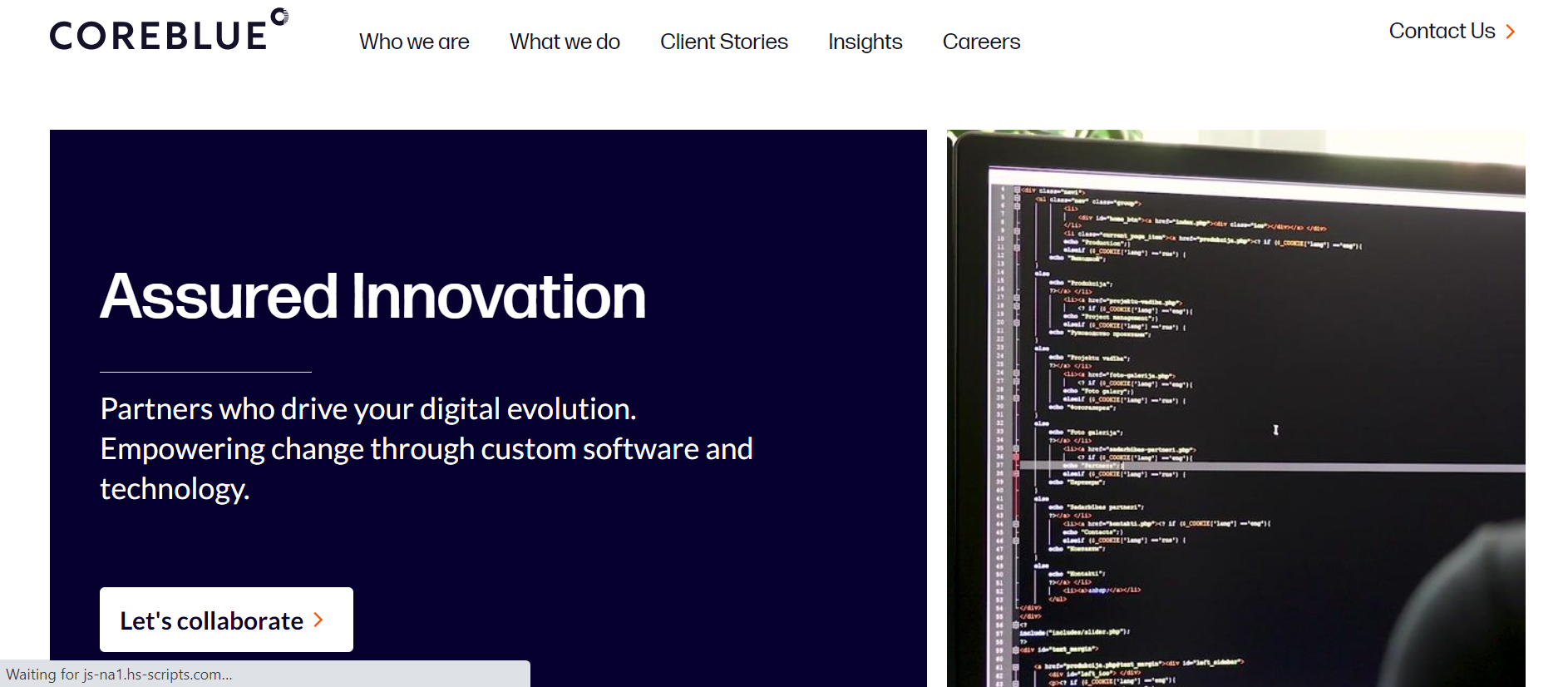 Headquartered in the South West, the company is a team of robust and diverse individuals who together become a trusted, innovative partner to any organisation. Whether you need to modernise existing infrastructure or outdated systems, or you have a vision for an entirely new way of working, the company works hand in hand with the customers to deliver services safely and cost-effectively.
Service Focus Area
Custom Software Development
Mobile App Development
#Sonin App Development
As a top mobile development company in the UK, Sonin App development has a decade of experience building award-winning iOS, Android, and web apps. At Sonin, they care about the value that your product has to create.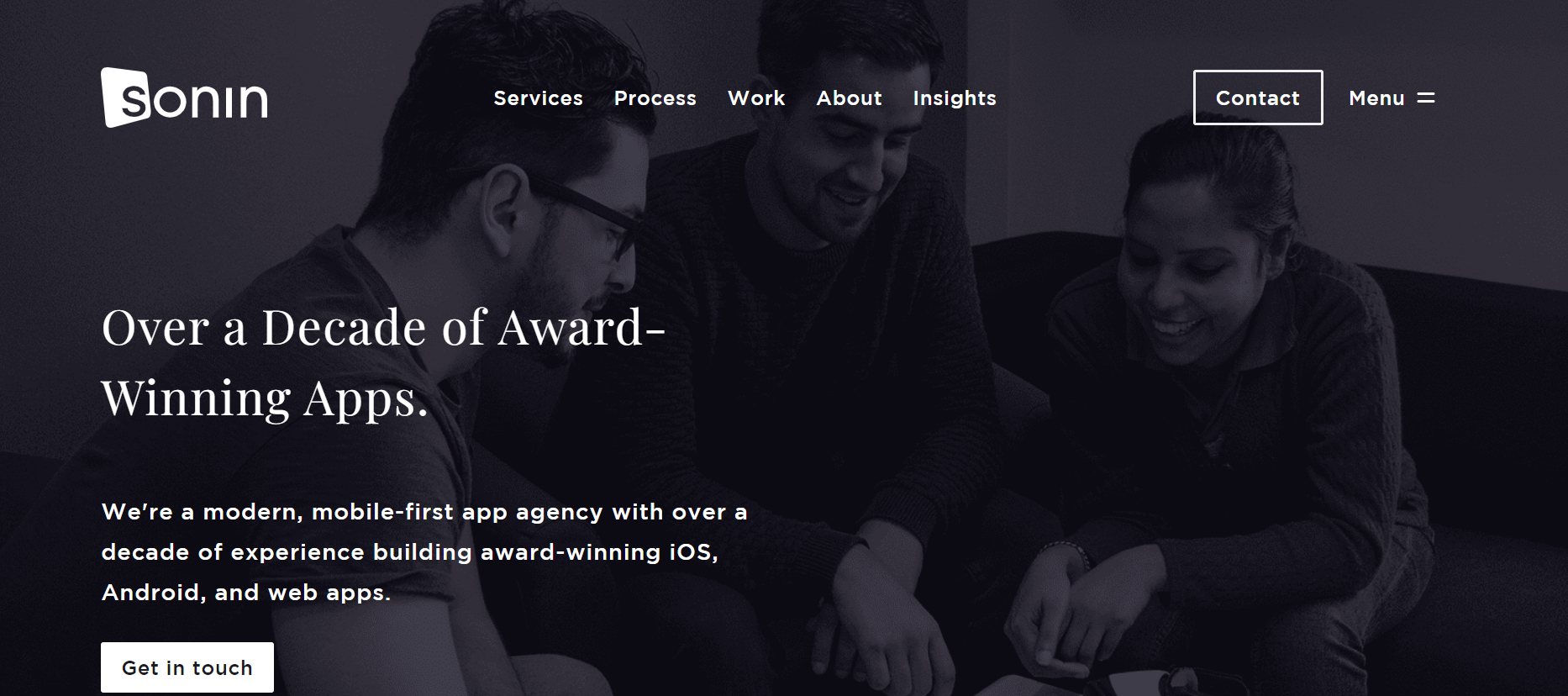 Since its inception in 2009, the company has specialised in products, platforms, and experiences that delight users while providing proven business value to its clients. The experts take time to understand your business and goals for better collaboration. Their approach aligns with your goals, strategies, and KPIs to produce the right products with the most value possible. With a diverse team of experts, they are passionate about technology and building products that make people's lives easier.
Service Focus Area
Mobile App Development
UX/UI Design
Conclusion
Now that you know about the top mobile app development companies in the UK, what's next? The next step is to plan the mobile app and determine what kind of app your business wants to develop, whether you wish to build an Android or an iOS app.
An experienced mobile development company can significantly assist if you need more experience in the development process. As a top mobile app development company, Classic Informatics combines the latest mobile frameworks and technologies to build unique applications. They use new-age mobile frameworks & technologies to develop smart, scalable, and beautiful-looking apps.